Denver, Colorado isn't necessarily the first place you think of when you imagine retirement. It doesn't have the beaches of Florida or California or the dry heat of Arizona. But, Denver has a lot of appeal with its natural beauty, a delectable food scene, and the turn of the seasons.
Thousands of people move to Denver each year, drawn by the mountains and the more down-to-earth attraction of sold health care options. Is Denver the right city for your retirement plans?
Retiring in Denver: Pros and Cons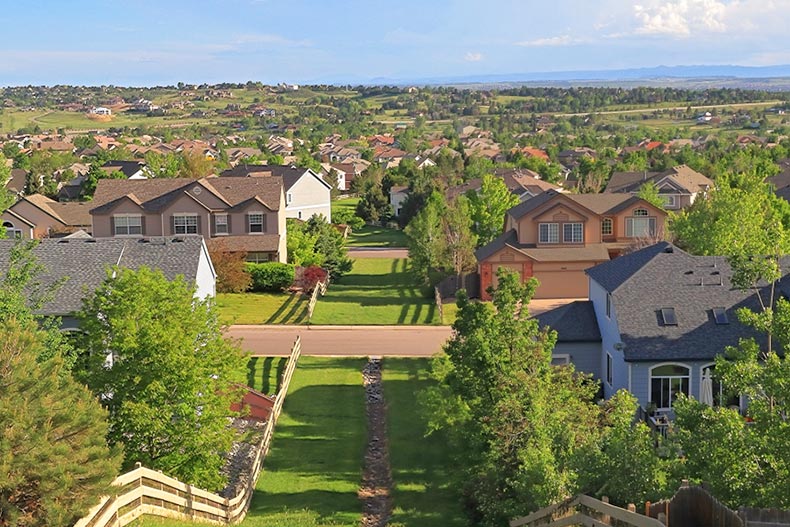 Every city has its ups and downs. It is up to you to weigh the pros and cons to determine what works best for your retirement. Is moving to Denver right for you?
PROS
The great outdoors: Denver might be a dense, urban center, but it is within a stone's throw of some of the most breathtaking scenery in the country. You can spend your days with a view of the Rocky Mountains and easily leave the city for hikes and nature exploration whenever the mood strikes. If you want to stick close to home, you can enjoy the city's walking trails and lakes.
The culture: Denver has the best of both worlds: the great outdoors and a thriving cultural scene. The city has an art museum, an aquarium, botanic gardens, and plenty of venues for live music and shows. Whatever activity strikes your fancy, you'll be able to find plenty of spots to eat afterward.
The pet-friendly life: If you plan to spend your retirement with a canine companion, Denver might be the perfect spot. One study found that Denver is the most dog-friendly city in the country.
Cannabis-friendly: Colorado was one of the first U.S. states to legalize recreational cannabis. Today, it has a thriving recreational and medical cannabis market.
CONS
The snow: It likely comes as no surprise that Denver is a snowy city. Sitting in the shadow of the Rocky Mountains means you can almost certainly expect months of snow. The city averages 60 inches per year. Snow can be picturesque, but it comes with logistical concerns, like shoveling and driving on icy roads.
The cost of living: Denver is not the most inexpensive place to retire. The city's cost of living is 12% higher than the country's average, with home costs playing a significant role.
The traffic: Traffic is one of the chief complaints of Denver residents. The city's population boom means there are lots of people on the road, and the city's transportation infrastructure has some catching up to do, considering the number of people living in Denver and trying to get around in the city.
Denver Climate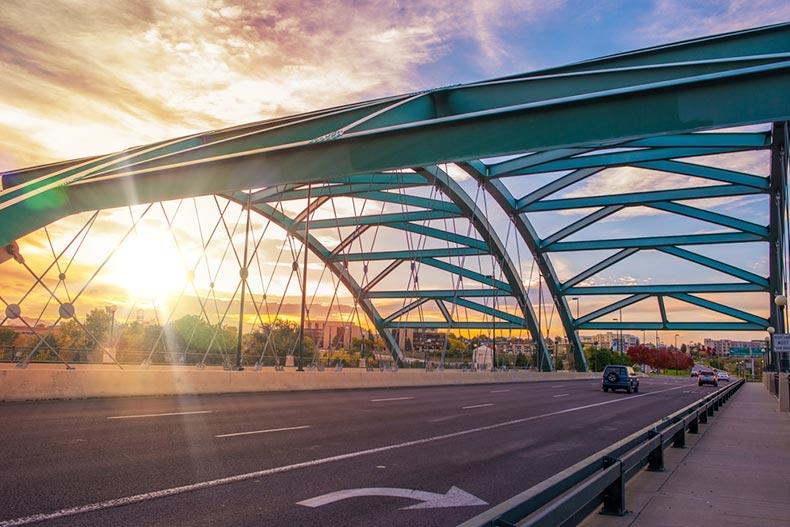 Some people look to leave winters behind in retirement, but others prefer to live somewhere that still has the turn of the seasons. Denver has hot, sunny summers and cold, snowy winters. The coldest month of the year is typically December or January with average high temperatures of 46 to 46 degrees Fahrenheit and average low temperatures of 16 degrees Fahrenheit.
The pendulum swings in the complete opposite direction in summer. In July and August, average highs can reach the mid to high 80s with the average lows in the 50s.
A total of 300 days of sunshine is a common boast for Denver, but it may not be quite true. However, the city is still known for plenty of sunshine, even during its chilly winter months.
Denver is full of promise for adults looking to stay active. The city has plenty of parks to explore. You can even kayak at Confluence Park, a big attraction for those who miss living by a body of water. If you want to travel a little bit outside of Denver, you can enjoy an outdoor show and hiking trails at Red Rocks Park and Amphitheatre.
Denver Taxes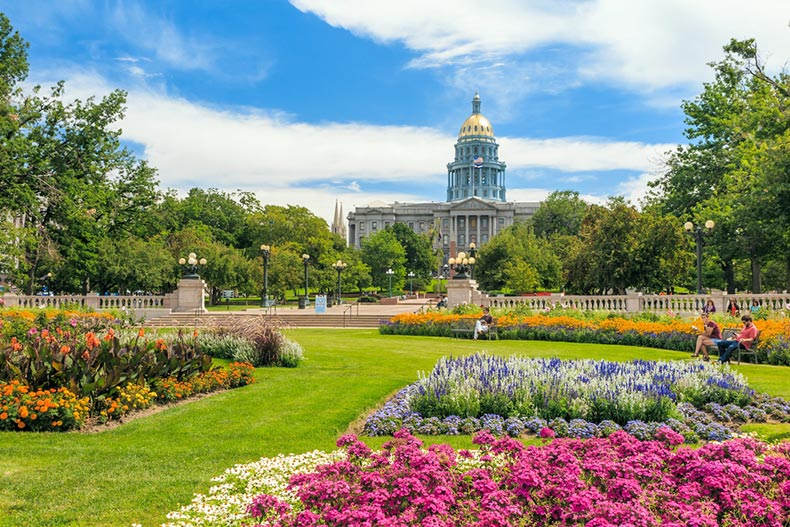 In 2022, the combined tax rate in Denver (state, city, and special taxes) is 8.81%, according to the Sales Tax Handbook. The city's sales taxes have increased since 2018. Here are some of the main tax considerations for retirees considering Denver.
Denver Property Taxes
If property taxes are a major matter for you, Denver does have a checkmark in the "pros" column. It has some of the lowest property taxes in the country. Denver's average property tax rate is 0.49%, according to SmartAsset.
Denver Retirement Income Taxes
Colorado is considered a tax-friendly state for retired people. For example, you're able to take significant tax exemptions on income from any pensions or annuities, according to Retirement Egg.
Denver Tax Exemptions for Seniors
Seniors living in Colorado may be eligible for a property tax exemption. The senior property tax exemption is available to people who are 65 or older and have owned or lived in their home for at minimum 10 years in a row. If you decide to settle down in Denver for an extended period during your retirement, this tax benefit may come in handy.
Denver Health Care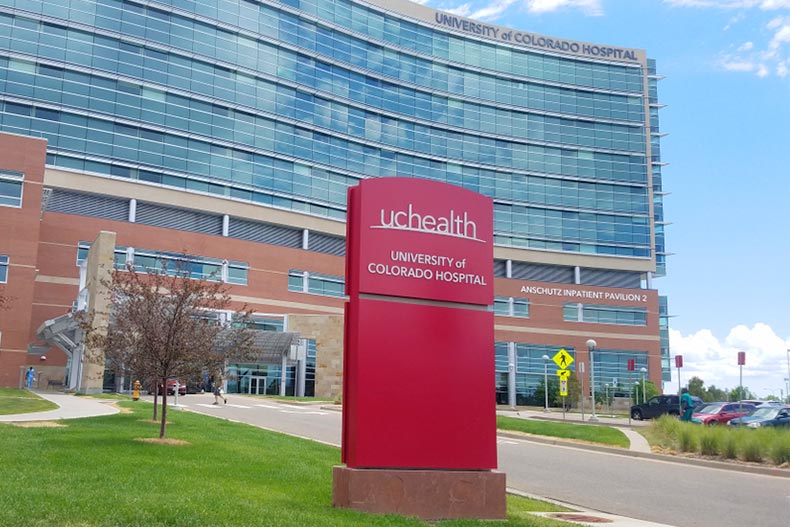 Denver has a number of highly ranked hospitals, including UC Health University of Colorado Hospital and SCL Health St. Joseph Hospital. UC Health University of Colorado Hospital is nationally ranked in eight different specialties, including cancer care, gastroenterology, pulmonology, and rheumatology.
Where to Live in Denver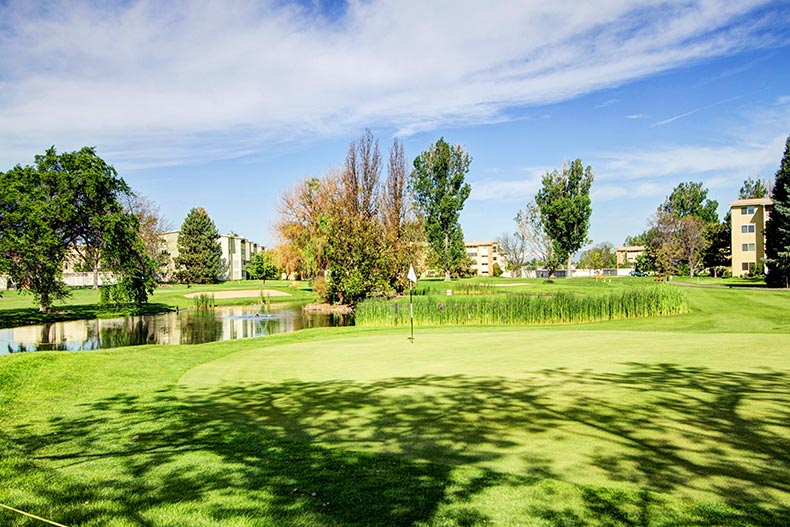 Like most major cities, Denver is made up of a unique hodgepodge of neighborhoods. Walk two blocks and you can feel like you're in an entirely different city. It can take time to get to know a city's neighborhoods, but here are a few that might be a good fit for retirement.
Five Points
Chicago might be the first city that comes to mind when you think about jazz, but this Denver neighborhood knows a thing or two about the blues. Five Points is home to clubs where major names like Louis Armstrong and Billie Holiday performed. Today, you can still find spots to catch live music in this neighborhood. Check out Cervantes Masterpiece Ballroom or The Roxy Theatre for a show.
Five Points is an eclectic neighborhood with a mix of home types. It is one of the city's oldest neighborhoods, and you will find rows of historic Victorian homes nestled next to newer construction. You can also explore Denver's River North Arts District (RiNo), and check out the street art and the plentiful art galleries.
If you're looking for a neighborhood to match your active lifestyle, Five Points could be just the spot. The neighborhood is chock-full of buzzy neighborhood eateries and coffee shops. The South Platte River runs along the western edge of the neighborhood, and there are a handful of lush public parks scattered through the area. If you're in the mood for a ball game, you can catch the Rockies at Coors Field.
Washington Park
Washington Park shares a name with its most well-known feature: a beautiful, expansive park. Stretching nearly the entire length of the neighborhood, Washington Park is a large green space bookended by two lakes: Smith Lake and Grasmere Lake. The park features a boathouse, gardens, walking trails, sports trails, picnic areas, and a recreation center.
Beyond the park, the neighborhood has a relaxed feeling with plenty of restaurants, wineries, and art galleries to explore. You can also indulge in some of the neighborhood's high-end boutiques. While there's plenty to do in Washington Park, it doesn't feel as fast-paced or as crowded as some other Denver locales.
If you're looking for plenty of space in your home, you're in luck. Washington Park has plenty of single-family homes. Its streets are lined with cozy bungalows and stately Tudor-style houses. The neighborhood also has a great option if you're looking for low-maintenance living.
The Park Lane Condominiums are an active lifestyle community overlooking the neighborhood's park. The community is made up of three different high-rise buildings. You can take a look at units ranging from the low $600s to more than $1 million. Condos are as small as 768 square feet and as big as 2,531 square feet. When you settle at Park Lane, you'll have access to a private garage with two parking spaces, perfect for you and any visitors.
When you're not enjoying the view from your condo, you can take advantage of all that the Washington Park neighborhood has to offer. The Park Lane homeowners' association (HOA) will take care of all of your maintenance needs, including landscaping and shoveling. The condos are also conveniently located near plenty of grocery stores and health care providers.
Windsor
Windsor has a slightly more suburban feel while still residing within the bustling urban vibe of Denver. A large chunk of the neighborhood's western side is taken up by greenspace, and it's home to the sizable Windsor Lake, complete with a two-mile trail that circles the water. Windsor lake also has a beach, fishing spots, and boat rentals.
The neighborhood attracts both retirees and families. With a more suburban vibe, Windsor doesn't have as many restaurants and hotspots, but you'll still find spots to eat and shop. If you're of the opinion that breakfast is the most important meal of the day, you may find yourself quickly becoming a regular at Cafe Ciboulette, a neighborhood spot known for its coffee, crepes, and waffles.
The outdoors beckon in Windsor. You can grab your clubs and head out to Emerald Greens Golf Club, or you can hit the High Line Canal Trail. The trail is frequented by walkers, bicyclists, and equestrians.
The neighborhood is also home to Windsor Gardens, a 55+ community that sits on 143 acres. It has more than 2,000 homes that range from the low $200s to the low $500s, offering options for people with different budgets. The community is right next to the Emerald Greens Golf Club, giving you easy access to practice your swing.
Windsor Gardens also has a host of amenities for residents. Once you step outside your home, you can visit the community clubhouse, which features a gym, pools, and a library. Windsor garden also has sports courts and trails for strolling and biking.
Ready to Make the Move? 55places Can Help.
To discover more exciting 55+ communities in Denver, we invite you to contact us at 800-928-2055 or visit 55places.com. Our experienced team of real estate experts will guide you through the top options in your area and help you make a seamless transition from your current home to a 55+ community. We look forward to helping you make your next move the best one yet!