Atlanta has more than 20 communities for active adults looking for the ideal place to enjoy their retirement. While some communities have been established for years, there are several new Atlanta communities being constructed. If you're seeking a brand-new home in Atlanta, Georgia, check out these seven 55+ communities.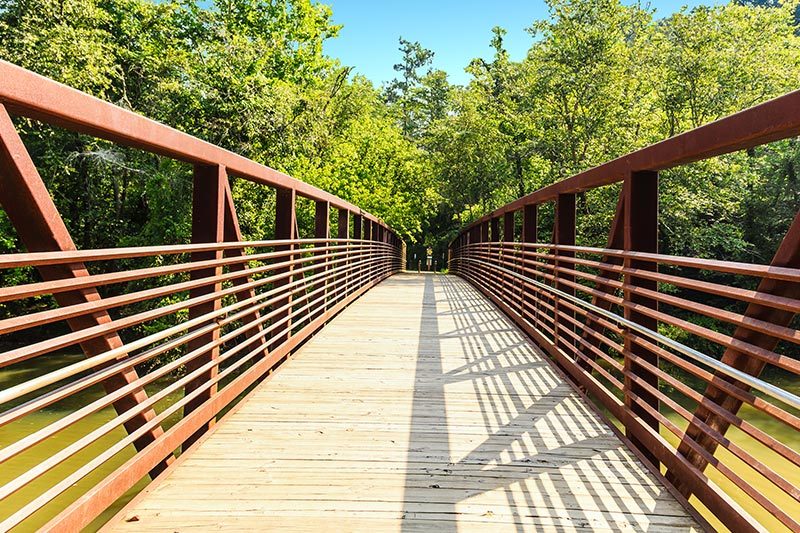 Construction on the Marlowe community began in 2021 and continues today. Marlowe is a new 55+ community located in Woodstock, Georgia, less than an hour outside of Atlanta.
Marlowe will be a relatively small community with plans for 46 single-family homes. If you're in the market for an intimate neighborhood feel, Marlowe could be a perfect fit. The new homes will be available in five floor plans. On the smaller end, homes will be 1,978 square feet, while the largest homes in the community will be 2,130 square feet. You can expect to find a large kitchen, spacious bedrooms, and attached garages in these homes.
Marlowe residents will be able to enjoy one another's company at the community clubhouse. The 55+ community will also have its own fitness center. If you'd like to enjoy the warm Georgia weather, you'll be able to sit under the community's covered pavilion and take in Marlowe's beautiful water views.
A 30-mile drive will take you to Atlanta. Closer to home, you'll be able to enjoy all that Woodstock has to offer, including plenty of restaurants, parks, and golf courses.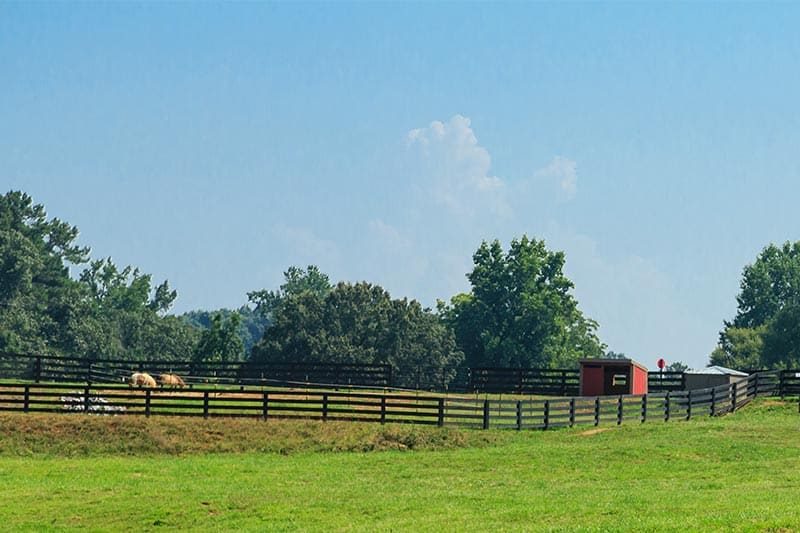 Glenhaven at Ridgewalk is another 55+ community springing up in Woodstock, Georgia. Larger than the Marlowe community, Glenhaven at Ridgewalk will have a total of 130 single-family homes. Construction on this community also began in 2021.
This gated 55+ community will have single-family homes available in six floor plans. Homebuyers will be able to choose from homes with two to five bedrooms. The floor plans start at 1,740 square feet and go up to 3,706 square feet. Whether you envision yourself downsizing or spreading out with room to entertain, Glenhaven at Ridgewalk will have the right fit for your retirement.
Glenhaven at Ridgewalk is being built with plenty of amenities for its residents. While the homeowners' association (HOA) will take care of facility upkeep and maintenance, you can spend your time socializing at the clubhouse, working out in the fitness center, and swimming in the pool. The community will also have plenty of greenspace and bocce ball courts.
The community's Woodstock location means easy access to Atlanta as well as plenty of nearby conveniences. You'll be close to multiple health care providers and grocery stores. Plus, you'll be able to enjoy nearby dining and entertainment.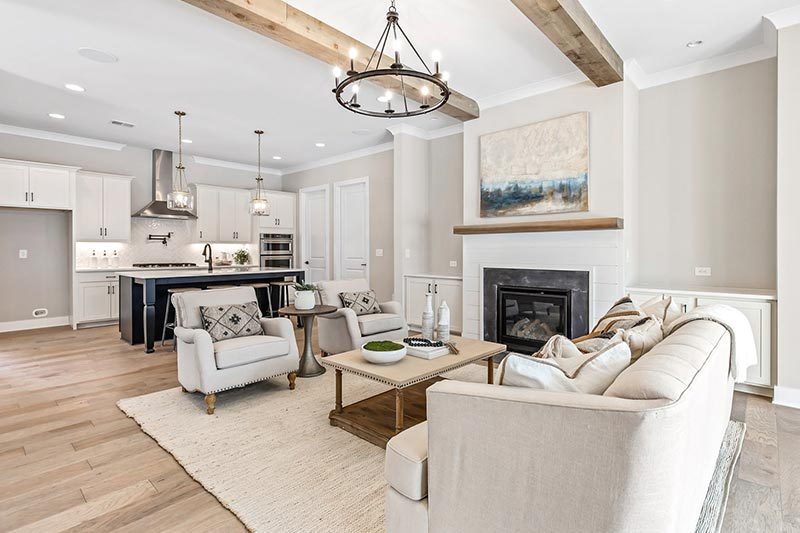 In 2021, construction on Westside Farm at Cobblestone began in Acworth, Georgia. The community is only 35 minutes outside of Atlanta and offers just 24 attached homes.
Westside Farm at Cobblestone will feature homes in two floor plans. The Dogwood floor plan covers 2,401 square feet. These homes will have three bedrooms, two to three bathrooms, and an attached garage.
The Palmer floor plan is slightly larger. These 2,433-square-foot homes will have three or four bedrooms, two bathrooms, and an attached garage. Both the Dogwood and Palmer floor plans will come with gourmet kitchens and an open-concept design. Whether you're looking for private space to unwind or room for entertaining guests, you'll feel right at home in this community.
The community will feature an outdoor gathering space for its residents, and homebuyers will find a variety of nearby outdoor recreation opportunities. Acworth is home to several parks as well as Cobblestone Golf Course and Red Top Mountain State Park. As a part of the Atlanta metro area, Acworth also offers many places to dine out and shop.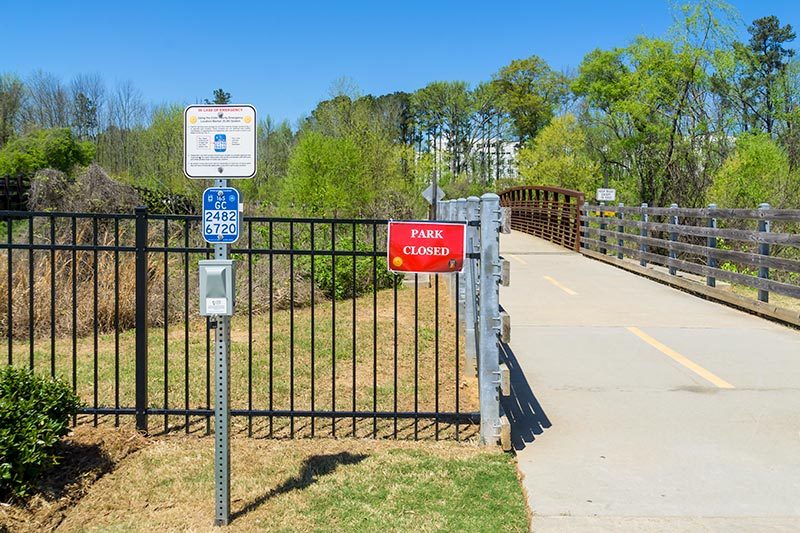 Kirk Ridge is a 55+ community being built in Kennesaw, Georgia. The community will have 37 newly constructed single-family homes. Kirk Ridge residents will be close both Atlanta, less than an hour away, and Marietta, about 20 minutes away.
Kirk Ridge features ranch-style homes in three models. Homebuyers can opt for a single-story home or a two-story home. The community's cozier homes are 1,728 square feet while its more spacious options are 2,021 square feet. The Kirk Ridge homes will have an airy, open feel with 10-foot ceilings and large living spaces that flow gracefully into one another. You'll also be able to step outside onto a covered outdoor patio or into a private courtyard.
Active adults will love the open space at Kirk Ridge. Step outside and find greenspace with room to run, walk, and bike. Kirk Ridge will also feature a community pavilion that will serve as the perfect spot to socialize with your fellow residents.
Kennesaw is steeped in history. Visit Kennesaw Mountain National Battlefield Park and the Southern Museum of Civil War and Locomotive History to learn about important pieces of American history. You'll also find easily accessible grocery stores, health care services, restaurants, and shopping in the area.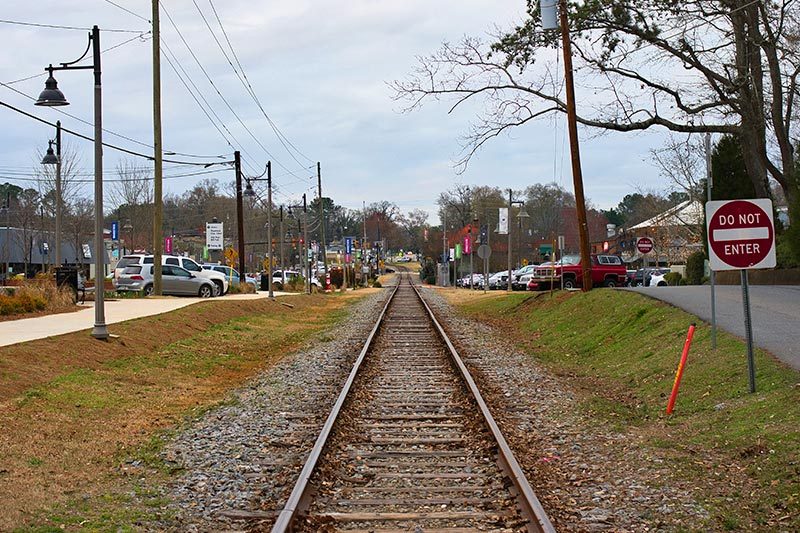 The Villas at Presley Lake are a collection of luxury single-family homes being developed by O'Dwyer Homes. Construction on the gated 55+ community began in 2021. The developer has plans for a total of 61 homes with a variety of floor plans.
The community will feature sizable homes starting at 1,468 square feet and going up to 2,410 square feet. Homebuyers will appreciate features like large kitchens, upgraded master bathrooms, formal dining rooms, vaulted ceilings, and outdoor living spaces.
The low-maintenance lifestyle offered by The Villas at Presley Lake will give residents the free time they're looking for to enjoy the company of loved ones and explore new hobbies. Spend time with other residents at the community clubhouse, work up a sweat at the fitness center, and cool off in the saltwater pool.
The Villas at Presley Lake are not far from Downtown Woodstock. Enjoy the scenic city center and all of the restaurants, cafes, and shops it has to offer. Residents of The Villas at Presley Lake are also just a quick drive away from Atlanta.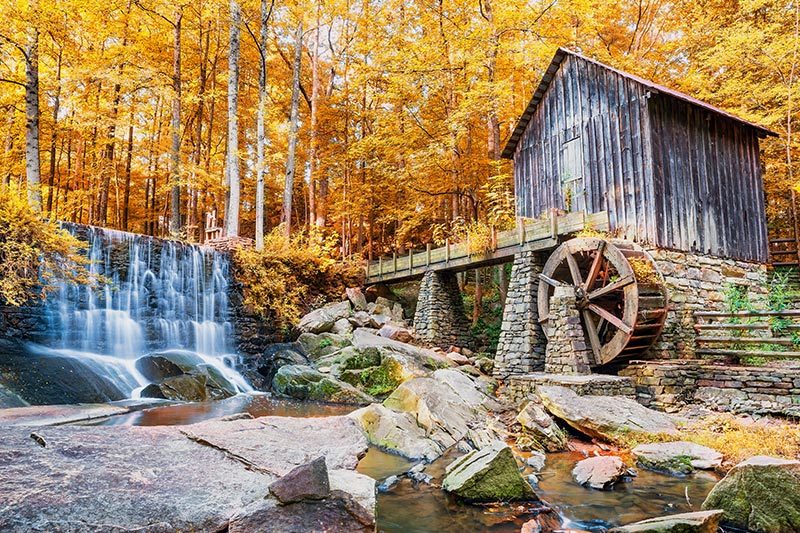 Marietta is home to a brand-new 55+ community: Courtyards at Ebenezer. Construction began on the community in 2021, and when finished, it will have a total of 31 single-family homes. Marietta is less than an hour away from Georgia's capital city of Atlanta.
The Courtyards at Ebenezer will feature ranch-style homes ranging from 1,700 square feet to 2,800 square feet. Some of the community's homes will be single-story, while others will have two floors. You can expect to be delighted by features like gourmet kitchens with walk-in pantries and large master suites. True to the community name, each home will have its own private courtyard.
The community will be situated in a scenic spot characterized by beautiful greenspace. Residents will be able to bike, walk, and run outdoors. Plus, the homes will be near an idyllic pond. Residents will be able to spend their time pursuing hobbies and socializing while the community's homeowners' association (HOA) handles the majority of maintenance.
When you're not at home, you can visit the Marietta Cobb Museum of Art and the Marietta Museum of History. When it comes to time to cook at home, stock up on fresh ingredients from the Marietta Square Farmers Market. Courtyards at Ebenezer is also close to multiple health care providers, restaurants, and shops.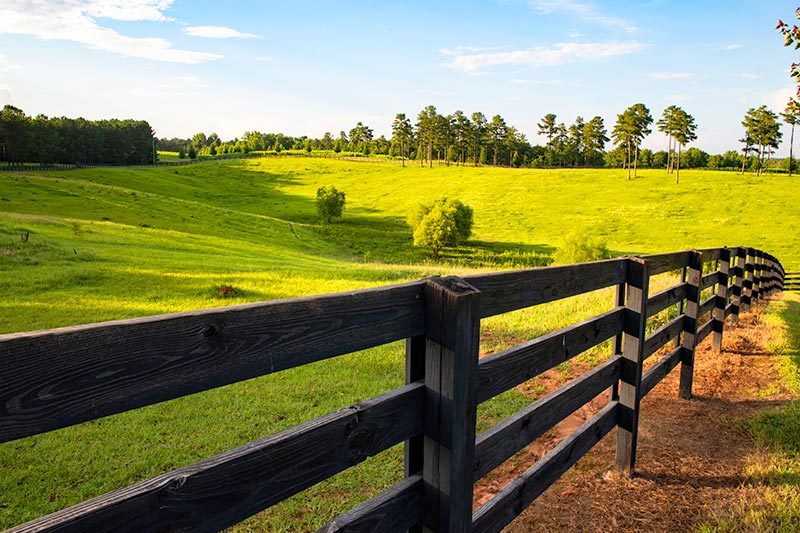 In 2021, Patrick Malloy Homes began building Soleil Belmont Park in Canton, Georgia. The gated 55+ community will be a sprawling option for homebuyers interested in a Georgia retirement. When completed, the active lifestyle community will have a total of 450 homes.  
The large collection of homes at Soleil Belmont Park will be offered in eight models. Homebuyers will have plenty of choices when they shop for the perfect home in this community. The homes range from 1,418 to 2,818 square feet. Homes will have two to three bedrooms, and each will have a two-car garage.
Soleil Belmont Park offers resort-style living. The community clubhouse has a cocktail bar, a coffee shop, a health and wellness center, and a catering kitchen. Residents can also take a dip in the outdoor pool or get a little competitive on the tennis, pickleball, and bocce courts.
Canton is a little under an hour outside of Atlanta, which makes it easy for residents to head to Georgia's capital city. In Canton, you can spend plenty of time outdoors in parks and enjoy the city's downtown area.