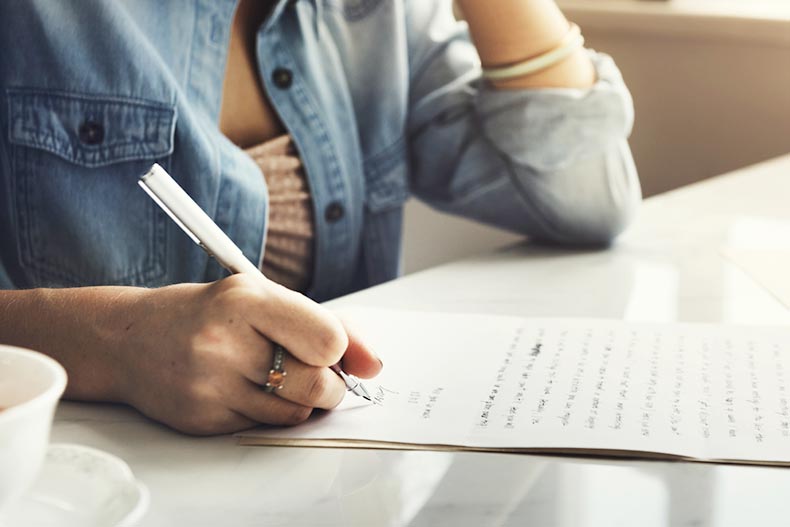 In an age of mobile phones, tablets, and a seemingly endless supply of new social media platforms, it would seem there are more ways than ever to not only keep in touch but also to meet new people. However, if you're one of the more than 70 percent of Americans who regularly uses social media, you've likely noticed that it can fall short of its noble ambitions. In fact, as social media has risen to prominence, academic researchers have begun to notice an increase in depression and feelings of isolation that can often correlate with increased social media use.
Like many solutions to modern woes, there's an old-fashioned practice that people of all ages are turning to in order to forge more meaningful and lasting relationships. Though it may defy popular wisdom, the idea of having a pen pal is one many people, including seniors, are rediscovering as a more satisfying and expressive means of communicating with friends both old and new. Even with developments in communication technology, it turns out we've never quite been able to replace the efficacy of a hand-written letter.
Writing a Letter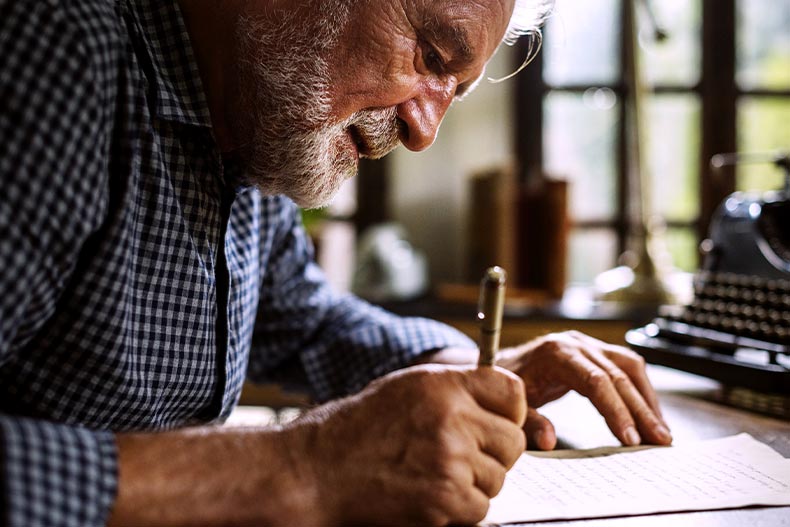 Receiving a personal letter is something special these days, especially with endless email chains and physical mailboxes stuffed with unwanted credit card solicitations and advertisements. There's something inherently personal about writing a letter to someone that can never be fully replicated in an email.
There's so much expressiveness in handwriting that's lost in printed or electronic communication, from the choice of writing utensils and paper to the unique spacing and punction eccentricities we've picked up over time. A postcard can further give a sense of time and place than an email, viewed on a tiny phone or tablet screen, will just never fully capture.
There's also the intention required to both write and send a letter. An email or text message can be composed almost without a second thought (ask anyone in business). The act of writing a letter requires some degree of planning, requiring one to visit a post office to buy stamps and perhaps a stationary store to pick out colorful or otherwise distinctive paper and envelopes. There's a degree of purpose to the whole process that requires one to set aside some time, distinguishing it from a text message that can be written in any number of mundane situations.
The Need for Connection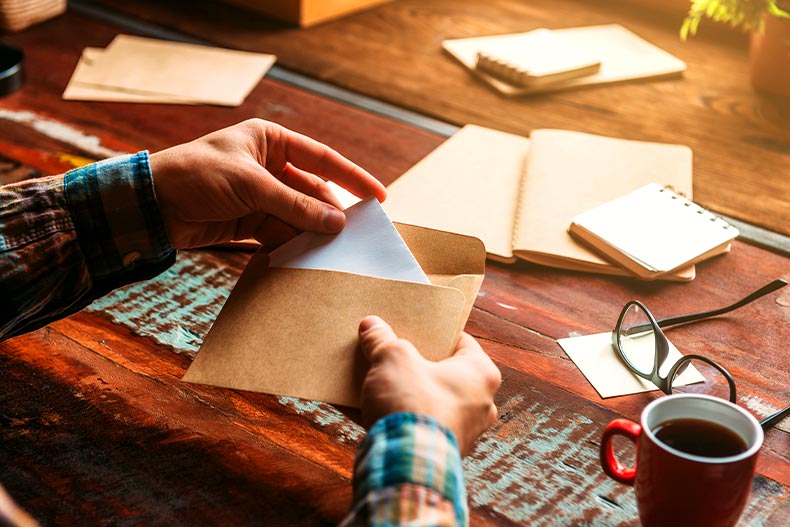 Friendships may play a role as important as family ties in the overall well-being of seniors.
You might be asking, "Why is this important?"
Well, it may be unpleasant to talk about, but we all know that as we get older, our social circles tend to shrink. There's the obvious reason, people pass on, but it can also be more of a task to get around as we age. This can lead to increased isolation, loneliness, and even depression that can have profound effects on both our physical health and mental well-being.
It's important for seniors to remain socially active and engaged to ensure overall wellness and a feeling of belonging. A study from a professor of psychology at Michigan State University presents convincing evidence that friendships play a role as important (if not more so) as family ties in the overall well-being of seniors.
As such, pen pal programs for seniors have taken off in recent years. Maybe you've heard the story of Marlene Brooks and Wanda Mills. They both live in Park Hills, Missouri, a small town just south of St. Louis. Mills, then 90 years old, found herself lonely and isolated in her home with few visitors or friends. Deciding to do something about it, she wrote to a neighbor just down the street, stating that she lived all alone and needed a friend. Her neighbor, whom she had not met, was so taken by the outreach that she went over and introduced herself the next day. The two formed a friendship, but the story doesn't stop there. Brooks, moved by the experience, started a Facebook group called Pen Pals For Seniors to help others share in the positive experience she and Mills shared.
Since then, a variety of services and similar Facebook groups have popped up. These are a great way to find people interested in corresponding by letter. Many of them have thousands of members and a track record of helping seniors (and others) forge meaningful relationships with new people.
Anyone Can Be a Pen Pal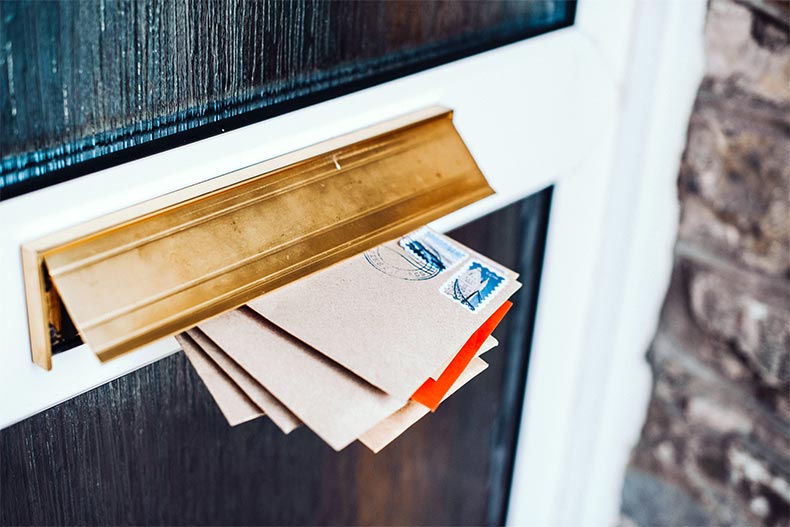 If you're the adventurous type, there are ways to find pen pals over 60 that don't rely on a service or social network. If you belong to a shared interest group or social club, say a quilting club or Rotary Club, you might consider writing to another chapter or similar organization somewhere else in the country. The shared interest or experience combined with being of a similar age can be a good ice-breaker when finding a pen pal.
Similarly, you might look into writing to a nursing home or assisted-living facility seeking senior pen pals. A good introduction letter should include some basic information about who you are and what you're looking for in a pen pal. If you don't succeed at first, keep trying; there are more people than you might think interested in meeting new friends.
Your pen pal doesn't even need to live far away. If you live in a large active adult community, this is a perfect place to find a senior pen pal. Some communities have thousands of residents from all over the country, many of which you might never meet. Consider placing a notice on a community bulletin board or newsletter. Reaching out in your own neighborhood or community increases the chances of meeting in person if so desired.
Just the Cost of a Stamp
Though it may seem like something of an outdated practice, there are many great reasons for seniors to have pen pals. The intellectual stimulation of meeting a new person is a vital human need, especially for seniors. Plus, the thought and care that go into handwriting a letter can never quite be matched by email, Facebook, or text messages. Give it a try! Except for the cost of a few stamps, there's nothing to lose and your only regret might be that you didn't do so earlier.