These days, getting the mail can be very stressful. It's often filled with bills and unwanted credit card offers. It wasn't always like that, however. Just a few short years ago, people used to write letters to each other. This was the major form of communication, and many eagerly waited by the mailbox for a letter from a loved one or a faraway pen pal.
Today, social media has taken over. Now, we know someone is sending a message because we can see them typing it out. It takes some of the pleasure away from hearing from others. Because of this, many are returning to handwriting. If you're interested in making this your latest hobby, you can become a pen pal to a senior.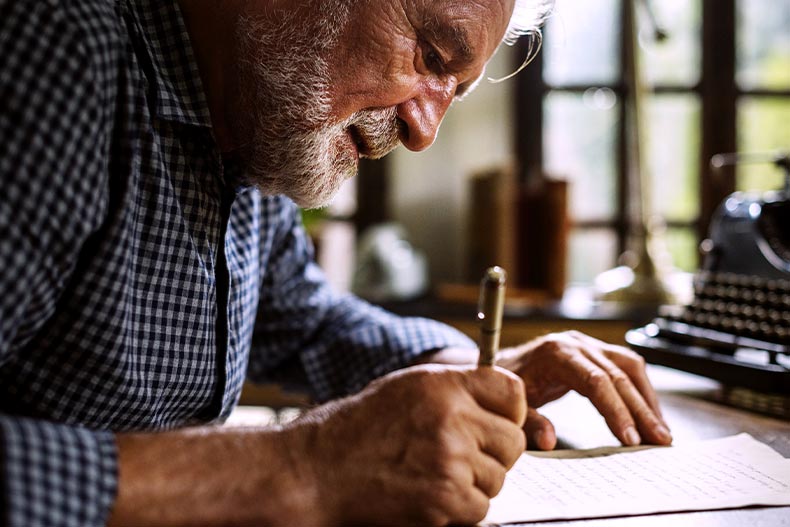 This is a question many people may ask because we have the means to send a message on an app, have it read instantly, and get a reply seconds later. We can even add cool memes as well as pull up the camera and see each other as we talk. You can't do that with a pen and paper.
Yet there's something about writing a letter that can't be replicated by sending an IM. Clicking backspace when you mess up is not an option. You have to think carefully about what you're going to say. This, in turn, makes the process of writing more meaningful. You can't just write something amusing, and then add 'JK' if you get the feeling someone wasn't as amused by your joke as you were.
Also, waiting to hear from someone can create something we're not used to anymore—delayed gratification. You have to wait for the letter to come. And once you mail your own letter, you have no idea what they think of it until they reply. 
This causes us to think carefully before we write, which is a great life skill to have.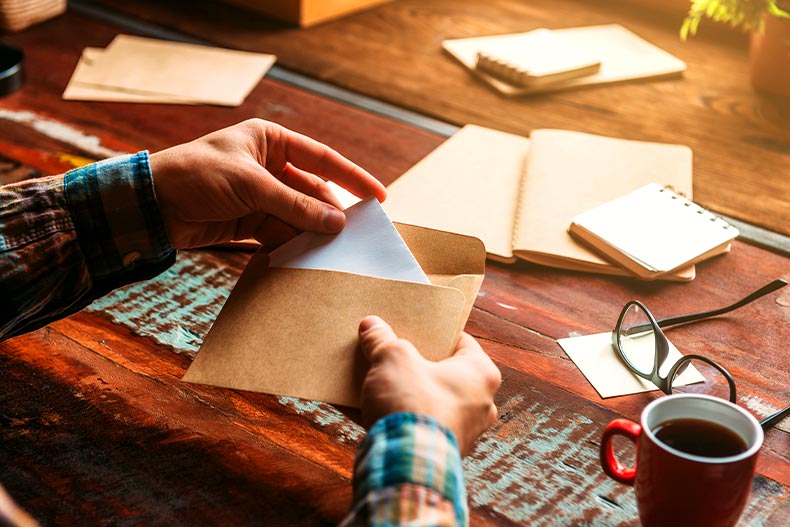 For those who wish to actually write letters, you first need to find someone you want to communicate with. Some people already have family members who would probably be delighted to receive a written letter. This could include grandparents, aunts, uncles, or perhaps even your parents.
Still, others may not know someone they can write to. Or, perhaps you want to get to know someone new. If this is the case, there are several ways you can track down a new pen pal.
The easiest way is to ask around. You may hear from someone who knows someone who is acquainted with a senior who is eager to make a new friend. Another way to find a senior pen pal is to look around your local community. Check out senior centers, nursing homes, or senior communities.
You can also go online. There are lots of sites such as Project Pen Pal which will be happy to set you up with a senior pen pal. This is a great way to write to someone without actually giving out any personal information because they don't give your home address. Other sites may allow you to find a pen pal in another country. This would be an amazing opportunity to learn about another culture as well as the history of a place to which you have never been.
What Do I Write to My Senior Pen Pal?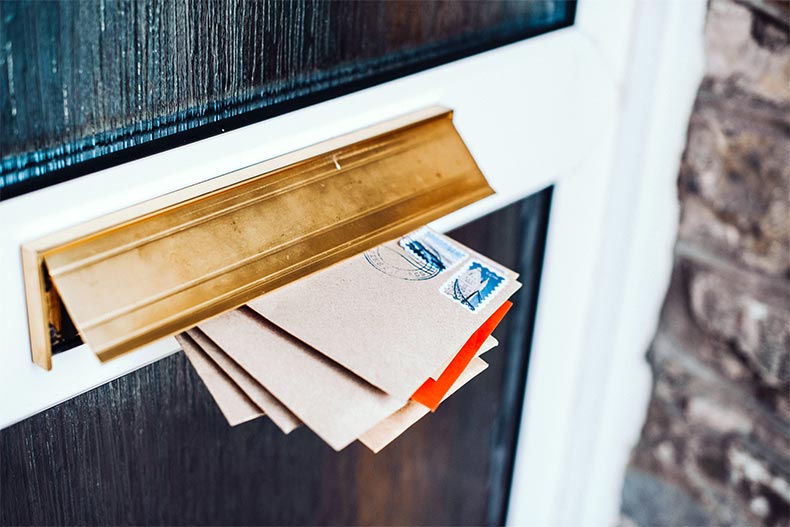 The first letter will probably be to introduce yourself if you aren't familiar with your new senior pen pal. You can explain what's going on in your life, if you have kids, or talk about the general area where you live. As you continue writing to them, you can ask them things like their favorite recipes, if they were good at sports growing up, where they were on a specific date, and what's their favorite book. 
As you get to know them, you can share more information if you choose to do so, or just keep things casual. The choice is entirely up to you.
Writing a letter doesn't have to be boring. Be creative, and make it exciting to write. For example, buy scrapbook paper, special pens, and stickers. Stamps can really add a bit of flair to your letter, and make it visually exciting to look at. There is even scented paper, making it a pleasure to read.
Having a senior pen pal enables you to develop a relationship with them. For many, this could be the perfect way to learn new skills you've been wanting to work on for years.
For example, if you want to learn to bake, then you can get in touch with someone who spent years cooking for their families. They may have tips they can offer or recipes to share.
It's also a great way to learn a new language or work on the one you've been practicing. Speaking a second language looks great on a resume, and it allows you to connect with others who normally wouldn't be able to communicate with you. Learning to write that language will improve your ability to speak it.
You can take a class to learn about history or read about it online. However, there's no better source for the reality of what took place than speaking to someone who was actually there. 
By becoming a pen pal with a senior, you can hear about significant events that they were there to witness. This can be interesting, because you may learn something about local small town history which you never knew about before. They lived through hardships and had to do things many younger people will never have to experience, so hearing their side of things can open up a whole new world.
They'll most likely have amusing stories that will make you laugh, tales that will make you shiver, and memories that can still break hearts.
The benefits of having a pen pal are probably endless, and the only way to fully explore them is to start writing. And if you find you have a genuine passion for writing to a senior pen pal, you don't have to limit yourself to just one. So what are you waiting for? Start writing today.
55places cares about seniors. That's why we're committed to helping them find the best retirement community.