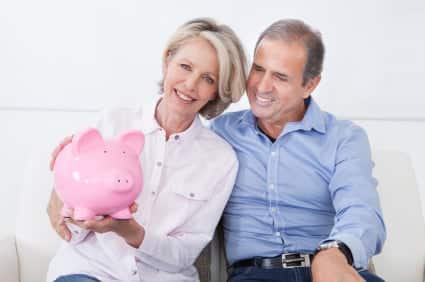 The start of the new year is often a time for reflection and resolutions. If your plans for 2014 include finding ways to save more money, there are many simple changes you can make to reach that goal.
Become a savvy shopper
Part of getting a great deal is knowing how much items usually cost. Instead of sticking to one store or buying on impulse, learn to comparison shop. Many stores will match the price of items you find elsewhere for less, and some will even refund the difference if you buy an item and find it on sale for less within a certain amount of time. A little knowledge of retail pricing will go a long way in helping you save money on every purchase.
Browsing local stores on a regular basis is a great way to learn which items tend to go on sale and see which stores have the best price on certain items. You can also get in the habit of looking through weekly sales circulars or sign up for email sales alerts.
Start clipping coupons
Why pay regular price when manufacturer and store coupons make it so easy to save? You can find coupons in the Sunday paper, print them online or receive them through email. Many grocery stores also print out coupons with your receipt and they are often for items you buy most. Don't limit yourself to coupons for groceries and household products. Many local businesses, like restaurants and hair salons, offer their own coupons as well.
Once you start clipping coupons, the trick becomes remembering to bring them to the store. Try storing them in an organizer beside your keys and get in the habit of browsing through your collection before heading out the door.
Cut out the extras
Take a look at how much you are using services like cell phones and cable TV. If you aren't using premium channels very often, you may be better off switching to fewer channels and paying a few dollars to rent a pay-per-view movie from time to time. Your cell phone plan is another place you may be able to save. Start tracking your monthly minutes and data usage to see if you might be better off with a cheaper monthly plan.
Pack a picnic or bag lunch
When going to work, substitute a healthy bag lunch for dining out. If you miss the social break with co-workers, ask if others want to brown bag it with you. Packed lunches or dinners aren't just for the workday either. Pack a picnic when planning a day trip to a nearby destination or to eat on a break during a longer road trip.
Attend or throw a potluck
Instead of throwing a dinner party or meeting friends for a dinner out, arrange to have a potluck party. Everyone can enjoy sharing their favorite dish without sacrificing the fun of socializing. If you make it a regular gathering, each family can take turns hosting.
It's easy to find ways to save money once you put your mind to it. Talk to your friends and family members to exchange other tips for frugal living and you may be surprised what you can come up with together.