The kids are out of the house and suddenly your crowded home is empty. Maintaining such a large home is time-consuming at best and pointless at worst. Bedrooms are now redundant, furniture goes months without being used, and the cost of maintaining it has become an unnecessary expense.
The good news is that many active adult communities provide home models to help retirees and empty nesters find the perfect amount of space to accommodate their new lifestyle. Not only will downsizing relieve some of the stress of maintaining a larger home, but it will also provide some hefty financial benefits.
Here are 10 ways downsizing your home can lead to an upsized bank account.
1. Lower Overall Home Price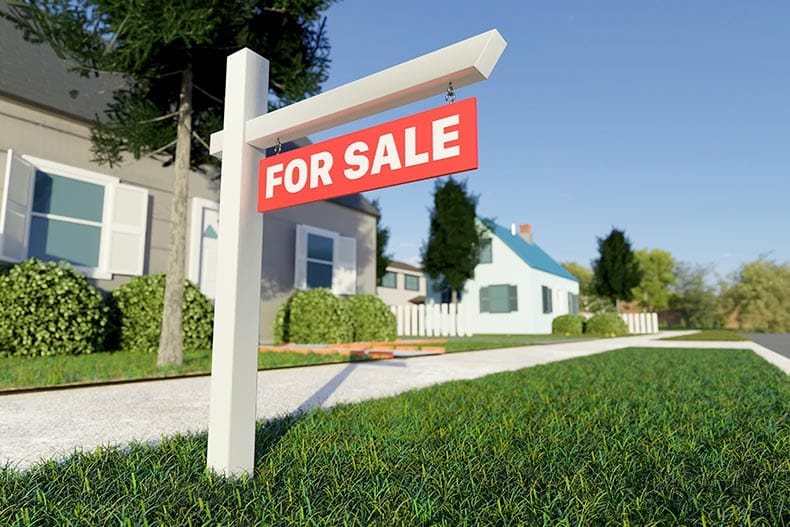 Generally speaking, selling a larger home for a smaller one will put more cash in your pocket. For some retirees, moving into an active adult community will mean that the extra money can be put towards a larger down payment that leads to a lower mortgage (a huge relief for some active adults on a fixed income).
Since property taxes are determined by the assessed value of the property, your tax bill could see a shocking reduction—even if the price-per-square-foot is comparable to your previous home.
2. Money Saved on Maintenance Costs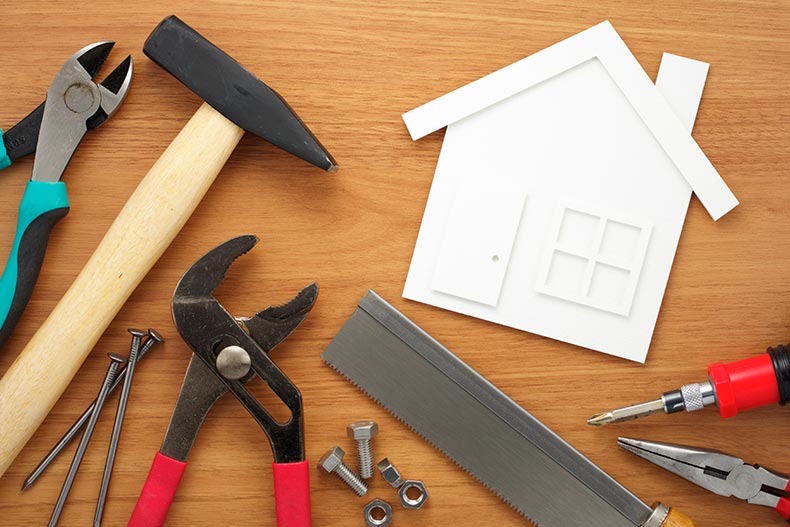 With less space, you'll spend less time and materials keeping your home pristine. A good rule of thumb to keep in mind is that the annual cost of maintaining the home is equal to 1% of the purchase price. So if you're currently living in a $450,000 home that's half empty, you can expect to spend roughly $4,500 a year on general maintenance. Another rule suggests that homeowners should allocate $1 per square foot.
There are several other factors at play. A home less than 10 years old will not need as much upkeep as an older one. Location is also a big factor as a home in a warm climate will not have fluctuating weather that can affect a home's condition.
Moving into an active adult community would also help assuage these costs as several of them have a homeowners' association (HOA) fee that covers exterior maintenance like landscaping and, in some cases, even roof maintenance.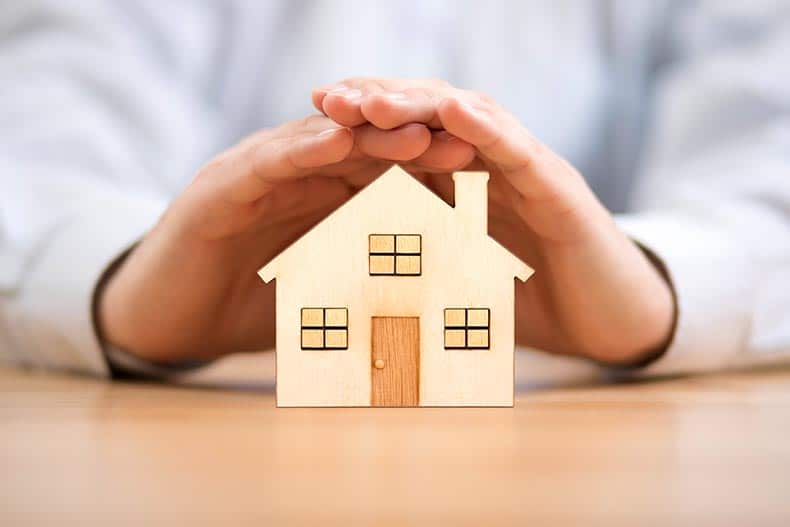 Homeowners' insurance is not required by law, but it's highly recommended and most mortgage providers will not allow you to borrow money without it. In most cases, a smaller home will mean a less valuable home, and homeowners can expect a lower premium.
This financial benefit to downsizing is compounded if you live in a low-risk area with modest local construction costs since most insurance companies calculate the premium based on the square footage of your home multiplied by the area's average cost of construction. Insurance costs are also determined by safety and can be reduced by downsizing into an active adult community since many have gated entries.
4. Less Wear & Tear on Appliances
A homeowner's maintenance budget can be blown to smithereens with a broken water heater, puddles forming under the air conditioning unit, or circuit breakers going haywire. With a smaller home, these big-ticket items will have less work to do, increasing their lifespan and saving you money on replacing and installing new devices that are serving a largely empty home.
Since these units are doing less work, downsizing can also dramatically cut down on energy costs, providing homeowners more flexibility with their monthly budget.
5. Selling Redundant Items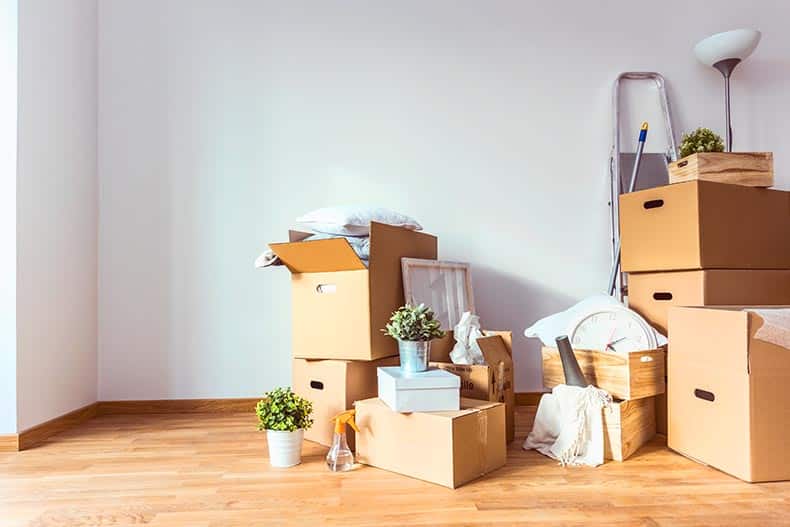 Fewer rooms means fewer pieces of furniture to fill them. Selling off redundant items can provide you with an influx of cash that you can use to travel, invest, or pay down debt. In some cases, moving to a smaller home is an opportunity to start over, with some homeowners choosing to sell most, if not all, of their possessions and selectively purchase new items to go with their new home.
Choosing to downsize in an active adult community can be not only a financial break but also a psychological one. Selling off old beds, desks, and couches can help provide you with the cash needed for this exciting new chapter in your life.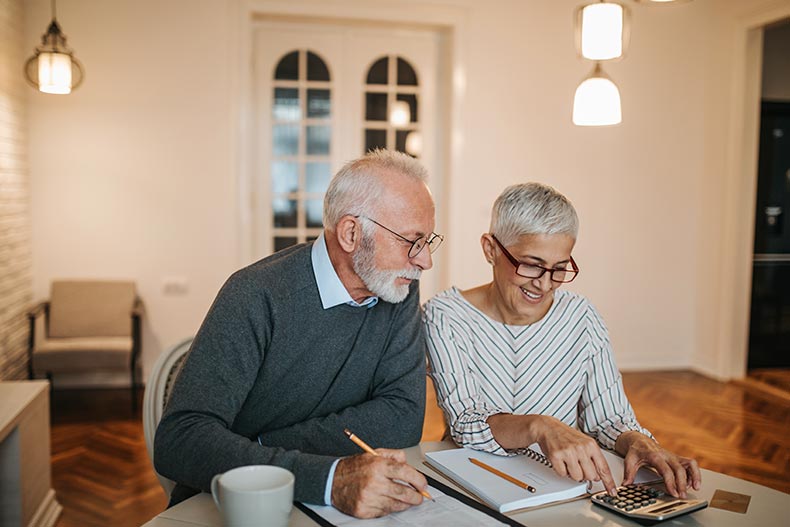 One key financial benefit of downsizing is having the extra money to take care of other existing debt. Lower maintenance costs, mortgages, and tax obligations will free up capital to pay down an old bothersome credit card balance.
Without the financial obligation to creditors, retirees will have more money to enjoy the retirement lifestyle they deserve, whether that includes traveling, playing golf, or taking up a new hobby. Also, having fewer financial obligations towards a home will mean fewer surprises, giving homeowners a chance to put down the credit card and pick up that golf club.
7. Uncle Sam Loves Home Sellers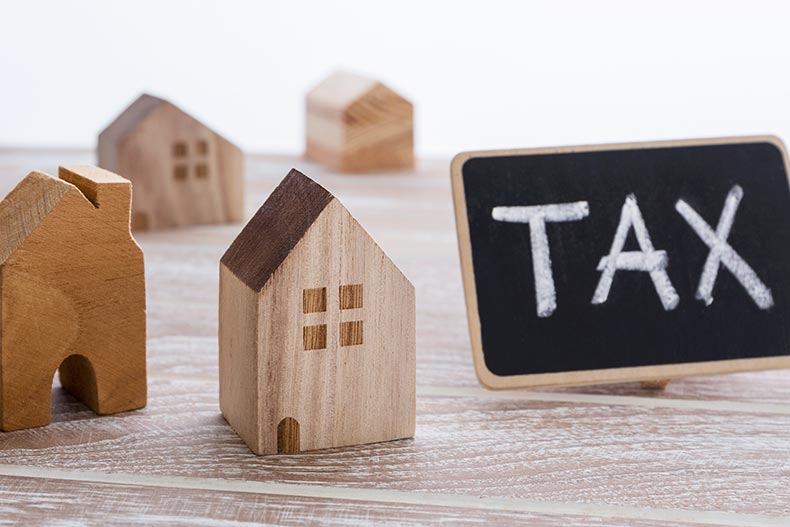 Is the thought of selling your home leading you to dread paying the capital gains tax? Thanks to the Taxpayer Relief Act of 1997, you don't have to worry.
The federal government rewards home sellers with a dramatically reduced capital gains tax, meaning that home sellers can make up to $250,000 in profit before owing a dime to the federal government. Married retirees, who used the property as their primary residence for at least two years, are exempt up to $500,000.
Prior to this law, home sellers had to move into a larger and more expensive home to be exempt from the tax, leaving downsizers with a hefty bill come tax time. This extra money can be used to find the perfect home in the perfect location for your needs and lifestyle.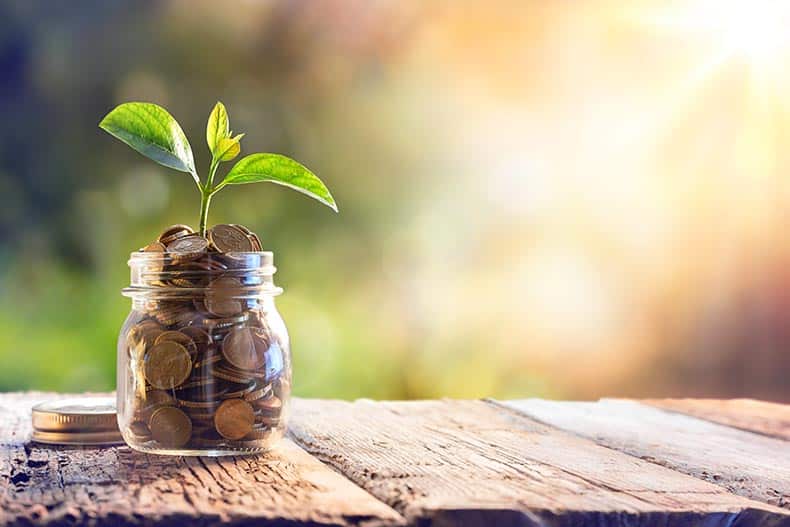 Retirees who want to safeguard or increase their nest egg can invest the extra money gained from downsizing. In a majority of cases investing won't lead to overnight riches, but experts suggest that a broad, diversified portfolio keeps the risks low while making sure your retirement money keeps up with the rate of inflation.
The financial benefits of downsizing can allow retirees the flexibility to supplement their retirement savings and avoid running out of money.
9. Less Space Means Less Impulse Purchasing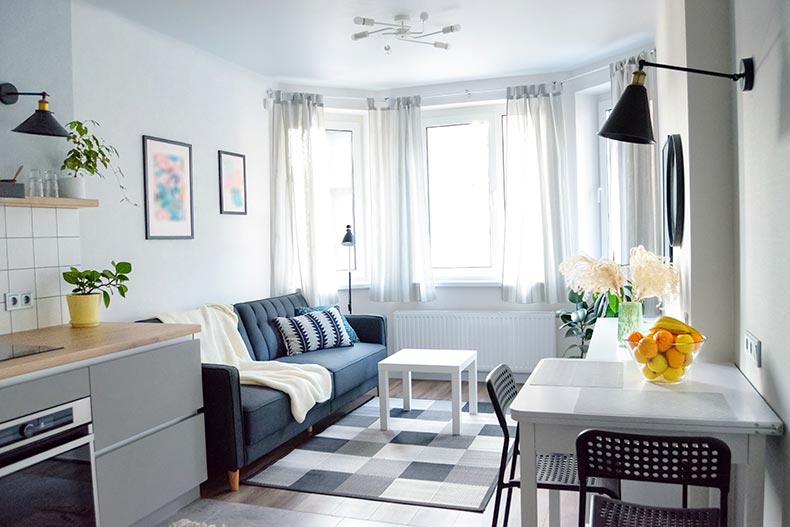 Now that your square footage is a more modest number, you have to be more discriminating with your purchases. Buying a new coffee table on a whim is much more difficult when space is tighter, and purchasing an espresso maker when you were only supposed to pick up milk is impossible with less room on your counter.
The upside to this, other than financial restraint, is that you have to be more selective and creative with what you purchases. Oftentimes, acquiring a new big-ticket item will require that you get rid of another one in your home. Having a smaller home means that clutter appears much faster and easier than before and having a functional, pleasant space is as simple as buying less stuff.
10. More Time for Hobbies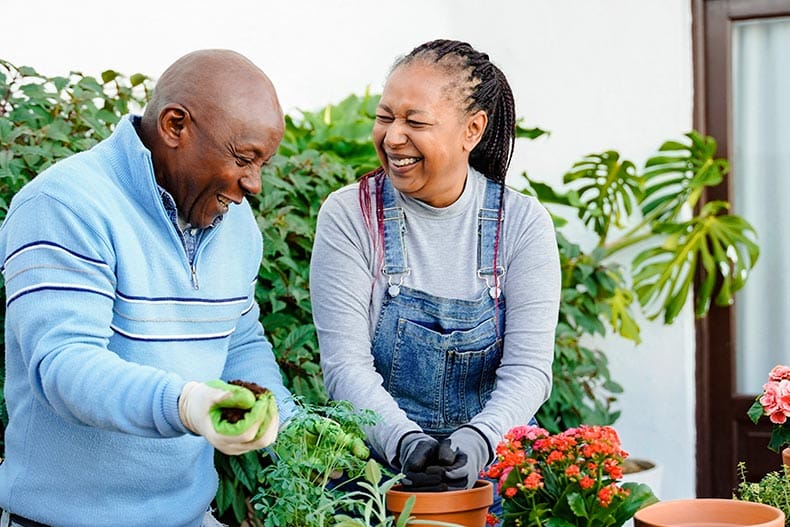 At first glance, this conflicts with the financial benefits of downsizing. Hobbies tend to cost money and resources, but with the benefits of living in a smaller home in an active adult community, your hobby could actually make you money. Since keeping your home clean and in good shape requires less time than it did before and with most HOAs already taking care of some of your home maintenance, you'll find yourself with a more open schedule.
For some, retirement is a time to explore and hone new hobbies and interests and, in some cases, those hobbies can actually make you money. Build furniture by taking up woodworking, do custom jewelry by learning lapidary, sell artwork, or get commissioned to write for local publications.
There are several active adult communities that have art and lapidary studios, woodworking shops, and groups and classes for residents to learn from each other. The extra time may also give you the option to work part-time, further protecting your retirement savings.
55places Can help You Downsize!
With all of the financial benefits of downsizing, it's easy to see why active adults and retirees are deciding to ditch size for serenity. Contact 55places today, and we'll help you find the right-sized home in the perfect 55+ community.