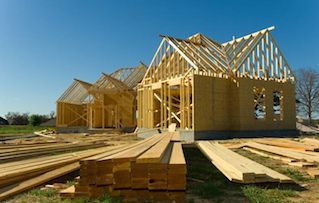 In 2013, the rebounding housing market went through many changes. Home prices rose, the home inventory bottomed out, and there are now fewer available short sales and foreclosures than this time last year. Interest rates are continuing to slowly rise and there is an upswing in new construction homes.
Here is a look at 10 of the biggest real estate changes and trends from 2013:
1. Rising home values
According to the National Association of Realtors, median home prices are higher today than they were a year ago in 144 of the 163 metropolitan areas measured. Some of the largest increases in home values were seen in popular areas like Sacramento, California; Atlanta, Georgia; Las Vegas, Nevada; and Punta Gorda, Florida.
2. Falling home inventory
One of the reasons for higher home prices is the lack of available inventory. At the current sales pace, the national average is estimated to represent a 4.8 month supply of available homes. That puts home inventory 22.5 percent lower than it was a year ago when there was a 7.1 month supply of homes.
3. Slowly rising mortgage rates
Last year, interest rates hit record lows. In the spring of 2013, interest rates began to climb with 30-year fixed rates reaching nearly 4.5 percent. Slowly rising mortgage rates have encouraged many buyers to make a move while the rates are still low.
4. Fewer distressed sales
Reviews of 2013 also show a decline in short sales and foreclosures. In September, CoreLogic's National Foreclosure Report showed a 33 percent national decline in foreclosures over the last year. States with the year's highest number of foreclosures include Florida, California, Texas, Michigan and Georgia.
5. Fewer luxury home sales
Rising home values and new capital-gains tax hikes spurred many homeowners to sell their luxury homes at the end of 2012. This led to a 51 percent increase in $1 million homes in November 2012. The large number of sales last year caused a slight decline in luxury inventory for 2013.
6. Rising new construction
While there may be less resale homes available, 2013 has shown signs of a rise in new construction homes. New home sales are up 15.3 percent over the last year, while the number of building permits for single-family homes and condominiums is up 27 percent.
7. More all-cash deals
This past September, 49 percent of all home sales were all-cash deals. That figure is up from 30 percent in September of 2012. This is largely due to investors, including both institutions and mom-and-pop landlords who are taking advantage of the low interest rates and relatively low home prices. Retirees are also purchasing homes for retirement with all-cash deals using the equity from their previous long-term home.
8. Mortgage problems for single and first-time homebuyers
Low interest rates and rising rental costs have helped push many first-time homeowners into buying in 2013. However, many first-time buyers, and single buyers, are finding that tighter credit restrictions are making it harder to get the loans they need. The overall market share of single homebuyers has dropped to 25 percent, down from 32 percent in 2010.
9. Rising home equity loans
While it may be harder for first-time buyers to get mortgages, many current homebuyers took advantage of 2013's low interest rates by taking out home equity loans. Rates on home equity loans were as high as 8.5 percent in 2009, but have fallen to 6 percent this year.
10. More empty nesters downsizing
In September, 2013, the Del Webb Baby Boomer Survey showed that approximately 55 percent of empty nesters had plans to downsize. Without kids at home, they were more interested in smaller, low-maintenance homes with less yard work and general up-keep. There were many changes in the housing market over the course of 2013, but homebuyers in 2014 can still expect to find affordable homes in many markets throughout the country.