River cruising is picking up steam in the senior travel market. A river cruise is an appealing way for active adults to see the world and savor a different experience than if they were on the wide-open sea.
River cruises are often more intimate and customized, giving active adults the perfect getaway, whether they want to relax and take in the spectacular scenery, immerse themselves in new regions, or mingle with like-minded travelers. No matter why travelers are drawn to river cruises, they find joy in the experience.
According to the Cruise Line International Association's 2018 Cruise Travel Report, 81 percent of travelers report high satisfaction with river cruises, compared to 73 percent who are highly satisfied with ocean cruises, and 62 percent who are highly satisfied with land-based hotels and resorts. Nine in 10 say they will "probably or definitely" cruise again.
Active adults who want to embark on a river cruise can find exciting opportunities all over the globe, from the Amazon to the Nile. If you're ready to explore the wide world of river cruising, check out our active adult guide to cruise vacations and read on to learn more about booking your trip and choosing the best routes and destinations.
Which Companies Offer River Cruises?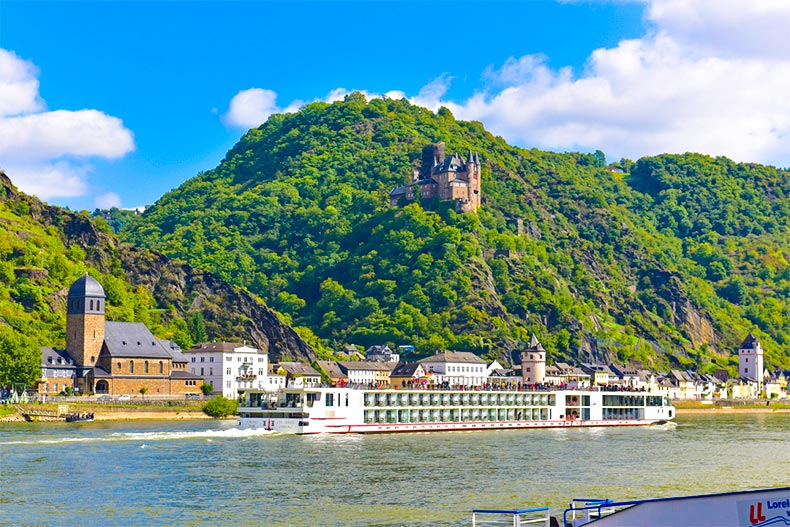 When it comes to choosing a river cruise line, options abound. Travelers can explore options based on everything from ship size to offshore excursions. Many companies offer cruises specifically for active adults. See below for two companies that appeal to active adult travelers looking to find the perfect river cruise.
Viking River Cruises
On a Viking River Cruise, active adults can experience a child-free, casino-free, luxury environment. This company has become known for its impeccable customer service, spectacular food, opulent staterooms, and convenient all-inclusive pricing.
Viking's river boats are intimate, holding about 200 people. If you want to get to know other people on your journey, this is a great option. River cruises range from eight to 23 days, with itineraries featuring Europe's Rhine, Main, Danube, and Seine, among others.
Uniworld Boutique River Cruise
Active adults who want a stylish and sophisticated way to see the world will relish their experience on an all-inclusive Uniworld River Cruise.
This global river cruise line offers cruises that range in length from a week to a month and are designed to appeal to a wide variety of interests. Ships sail the Danube, Rhine, Ganges, and more, allowing active adults to tour the globe from what many call a "five-star floating hotel."
Tauck
Another European-based line, Tauck river cruises specializes in "uncommon access." Since Tauck has been offering travel accommodations for over 90 years, they have access to several private venues and collections.
Tauck boats are intimate with only a few hundred on board and travel the Rhine, Danube, Douro, Rhone, Seine, Mass, and Moslle.
Nour El Nil
Straying away from the traditional Nour El Nil focuses on Egypt and the Nile. The company has four boats in their fleet and each offer stunning views of the outside water. This six day journey takes travelers down the Nile from Esna to Aswan on a smaller, sail-guided boat.
Rainforest Cruises
If you've always wanted to experience the rainforest a river cruise is probably the way to do it. Rainforest Cruises have dozens of ships that float down rivers in South American and Southeast Asia.
Whether you're looking to see the Amazon Rainforest throughout Brazil, take in unique animals around Galapagos Island, or see Vietnam and Cambodia from the Mekong River, this is the way to go.
Which Routes to Take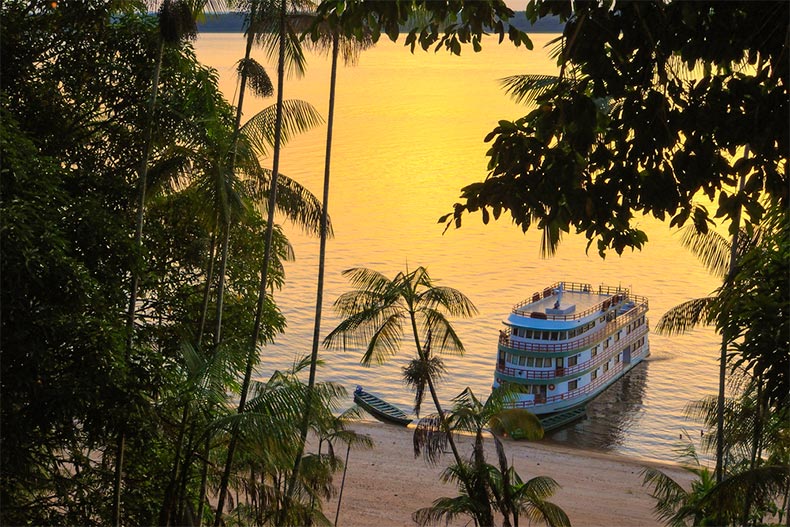 Choosing which routes to take is one of the biggest considerations when planning a river cruise. Pause and consider what you hope to get out of the journey, whether you're researching luxury European river cruises or you're looking for scenic river cruises stateside.
Do you want to immerse yourself in local culture? Get a taste of different food scenes? Savor wines from around the world? Or maybe you simply want the most picturesque views.
On the Mississippi, one of the world's most iconic rivers, active adults can savor a river cruise that provides stunning views of rolling hills and checkered farmlands.
Wine aficionados will delight in a river cruise through Germany's grape country, where they can sip local wine and take advantage of sightseeing opportunities to explore the region's rich history.
Active adults who dream of seeing exotic animals can prepare for the adventure of a lifetime on a river cruise through the dense rainforests of the Amazon in Peru and Brazil.
Destinations to Visit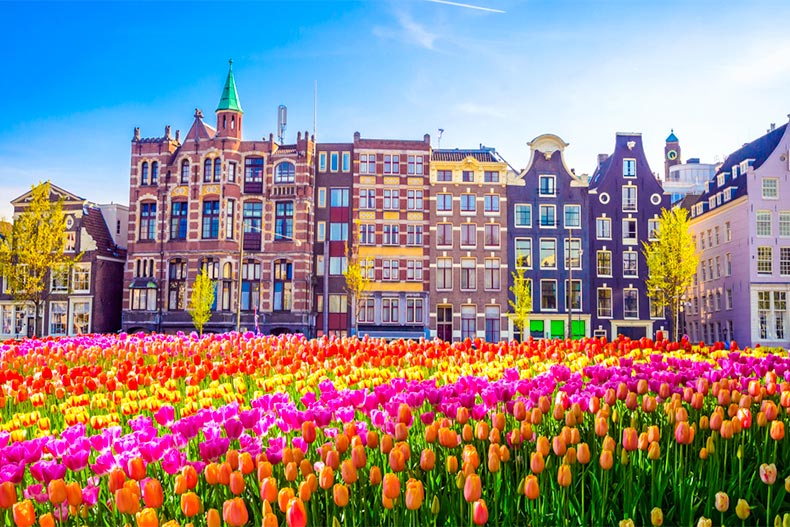 Unlike an ocean cruise, where passengers often spend days at sea, on a river cruise, active adults can always see the shore. This means travelers are within close proximity to many unique experiences they can choose based on their own personal interests.
A river cruise along the Nile in Egypt allows active adults to behold ancient pyramids and wander among towering ruins.
On the Danube, one of Europe's greatest rivers, active adults can explore historic cities, browse iconic art collections, and feed their love for history, fine art, music, and architecture. No matter what your interests, this stands out as one of the best European river cruises.
Active adults can also embrace Americana on a river cruise along New York's Hudson River Valley. This journey is especially spectacular during the fall, offering incredible leaf-peeping opportunities along the river.
A Fantastic Voyage
On a river cruise, active adults can dive into a world of fun and adventure without needing to navigate airports or coordinate multiple hotel stays. River cruises also allow for plenty of relaxation while taking in the stunning riverscape scenery.