How do you launch new home collections during a pandemic? The answer from Trilogy at Wickenburg Ranch is to spread the launch out over several weeks rather than one weekend. Last month, the community introduced its Resort and Freedom collections, adding nine new Shea Homes models.
The existing 2,000 single-family homes within the community range from 1,210 to 3,124 square feet and range in price from the mid $200s to the low $1Ms. The Freedom Collection offers the Thrive, Flourish, and Dream floor plans, ranging from 1,507 to 1,811 square feet, and prices start in the high $200s. Meanwhile, the Resort Collection offers the Evia, Valletta, and Muros floor plan, ranging from 1,342 to 1,678 square feet, and pricing is still yet to be determined.
A Grand Opening Season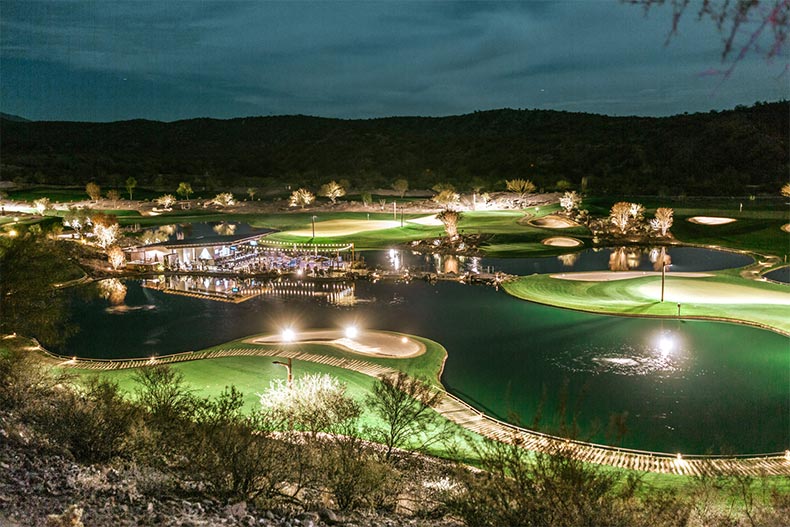 Deborah Blake, a consultant for Trilogy at Wickenburg Ranch, commented on the event:
"We have our first paired home product called The Resort Collection by Shea Homes, and we're also unveiling The Freedom Collection. Both of these collections have been very popular and successful in other Trilogy communities, so we're excited to introduce those to the offerings at Wickenburg Ranch. Because we're still dealing with the pandemic, we really wanted to make sure that we could deliver a safe situation to tour the new model homes, so instead of a typical Grand Opening, where you tell everybody to show up on a Saturday and you have free food and a bunch of people tour the models, we actually created the Grand Opening Season."
Instead of the one big Grand Opening event, prospective buyers attended specific events, which adhered to the regulations in place in Arizona to combat the coronavirus. For example, on the opening day of March 13th there was a Craft Fair taking place, while later in the month, there was a Car Show. In addition to the events themselves, all potential buyers had their choice of food and beverages, a VIP tour of the community, and time to enjoy some live music.
According to Blake:
"We're hoping that this stretches out the event over the month of March and gets people a more relaxed and real experience at Wickenburg Ranch. You know, what it's really like to live there, meet real residents, enjoy lunch by the pool or Taco Tuesday at Wick's Hideaway with live music. So we're excited about this, and we think it's a great way for people who are interested and considering a community like Wickenburg Ranch to come out and really have a great day that allows them to really get a sense of what it's like to live here."
Living at Trilogy at Wickenburg Ranch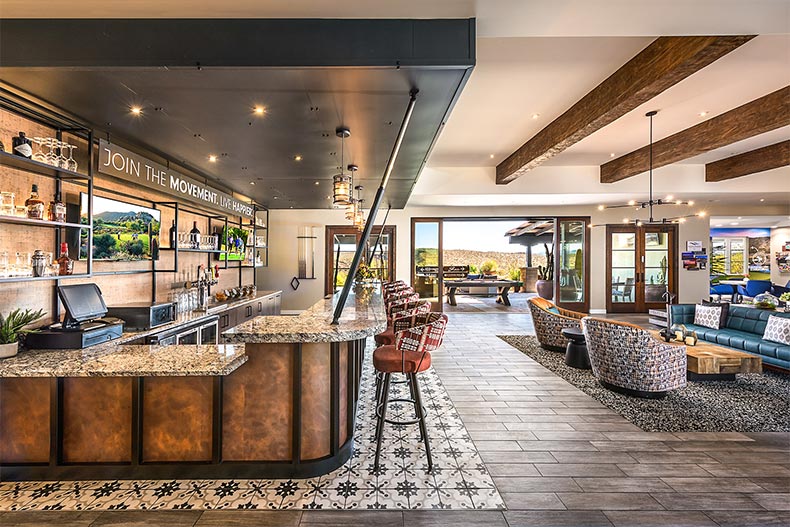 Trilogy at Wickenburg Ranch is a gated active lifestyle community with no age restriction. It's in Wickenburg, a small town of several thousand people that's just over an hour's drive northwest of the center of Phoenix in Central Arizona. It's more a place for those who want small-town living surrounded by magnificent desert scenery.
The community is about a 15-minute drive out of Wickenburg itself, but there's no shortage of amenities available. The main focus is the Wickenburg Ranch Golf and Social Club, which has both an 18-hole course and an additional nine-hole course, known as Li'l Wick. Additional outdoor amenities include a pool, an outdoor sports complex, tennis courts, and courts for pickleball and bocce. Indoors is an events center, a day spa, and a fitness center. There's also an indoor/outdoor bar and a choice of four eating places.