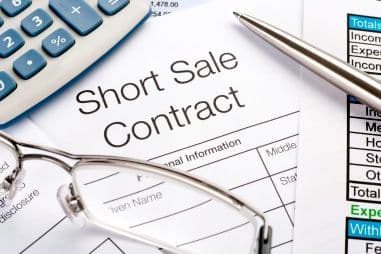 With the recent housing market turmoil, many potential homebuyers have begun to wonder if short sales are a good way to make the most of the current buyers' market. While a short sale can sometimes lead to a great deal, the process is far from simple. It's also less likely to be an option in active adult communities, where short sales are often harder to find.
In real estate, a home listed for short sale means that the lender has agreed to take a discounted payoff to release the mortgage. There are many reasons why a home may be listed as a short sale, but this step is often taken to avoid an inevitable foreclosure. In a short sale, the lender ultimately decides whether to accept a buyer's offer and the process is often lengthy.
Recent reports by RealtyTrac show that short sales of pre-foreclosure homes have increased by 19 percent in the second quarter of 2011. However, RealtyTrac also reports that the average length of time it takes a short sale to complete is 245 days. That number is down a bit from the first quarter average of 256 days to sell, but it still underscores the point that short sales often take much longer than typical homebuyers expect.
The term "short sale" leads many homebuyers to think that these pre-foreclosure homes will be sold quickly. Yet, that is rarely the case. Once a potential buyer submits an offer, it's not unusual to wait several months before getting an answer back from the bank. Multiple buyers submit offers on the same house, so only the best offer will be accepted. If your offer is not accepted you will have to start looking for another home to buy and then start the process over again.
There are many wrinkles which can get in the way during a short sale negotiation. The level of complexity for a given situation will depend on many factors, such as who holds the title and whether there is more than one mortgage on the home. Because of the added complexity, homebuyers who want to attempt to purchase a short sale home should work with real estate agents who have experience with short sale negotiations.
Though short sales can be found throughout the country, they are less likely to turn up in active adult communities. Real estate experts cite many reasons for lower rates of foreclosures and short sales in age-restricted communities. The most common reasons are thought to be that homeowners in 55+ communities are better off financially, have more equity in their homes or own their homes outright.
Buying a short sale could be a way to save some money, but it is not a quick or simple process. If you do decide to make an offer on a short sale property, be sure to work with an experienced real estate agent and be prepared to test your patience.