Many active adults seek out 55+ communities for their resort-style amenities, age-restricted lifestyle, and desirable location, whether close to family or near a retirement destination. However, another aspect to consider when searching for a 55+ community is whether the community has a lifestyle director.
Lifestyle directors, also known as activities directors, play a central role in maintaining a full social calendar, a thriving social atmosphere, and a sense of community in many 55+ communities. But interested homebuyers may wonder exactly what lifestyle directors do and whether they should look for a community that offers one.
All things considered, lifestyle directors are a valuable addition to any active adult community, and homebuyers who want to live an active physical and social lifestyle may want to make sure their next community has one.
What Is a Lifestyle Director?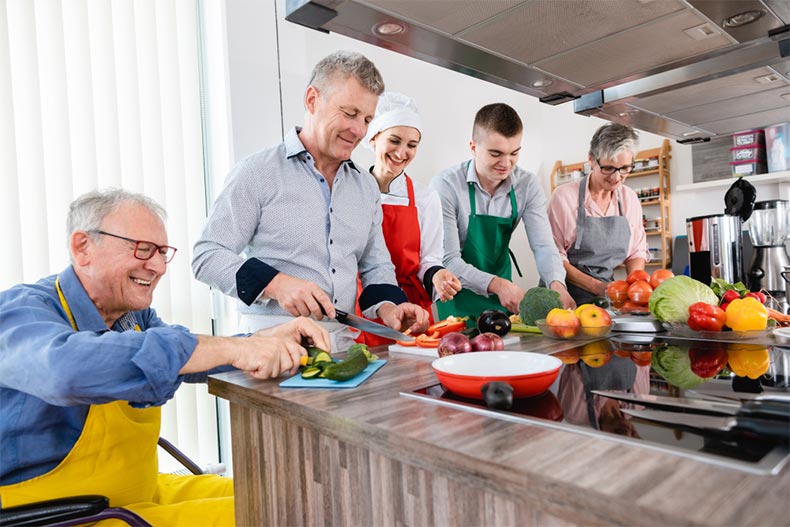 At many 55+ communities, lifestyle directors take on the responsibility to coordinate, maintain, and promote a full social calendar of activities, clubs, classes, and events for residents to enjoy. Most often, lifestyle directors help residents plan activities and events and create weekly, and they make monthly calendars to communicate these events to community members. These individuals often have a central role in organizing social events, parties, club meetings, and community events throughout the year.
Lifestyle directors can wear many hats—party planner, scheduler, organizer, coordinator, and even concierge, among many others, all for the benefits of residents. In addition to coordinating activities and clubs requested by residents, lifestyle directors may also bring their own new ideas to the community. At 55+ communities with lifestyle directors, there's almost always something new to experience and enjoy.
The presence of a lifestyle director at a 55+ community often indicates that the neighborhood has a thriving social atmosphere with residents who enjoy gathering with each other to participate in activities, social events, and club meetings. Lifestyle directors stay engaged with residents' needs so they can tailor the social calendar to support their lifestyles.
The specific roles and responsibilities of lifestyle directors change depending on the community, but they often do many of the same things. Lifestyle directors may work full-time or part-time, and some larger communities may have a team of directors to coordinate all of the events and activities. Regardless of these specifics, lifestyle directors ensure that a 55+ community supports the physical and social lifestyles of residents. As renowned active adult developer Del Webb said, a lifestyle director is "like a cruise director on land."
Benefits of a Lifestyle Director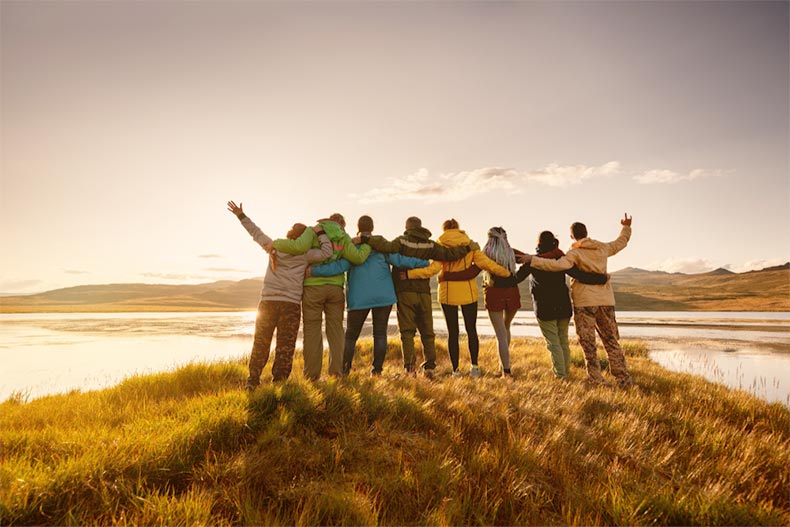 Life in an active adult community with a lifestyle director has many benefits that often begin when residents first move to their new community. Lifestyle directors usually welcome new residents to the community to ensure they have a pleasant transition into their new home. Often, new residents can meet one-on-one with their lifestyle director to ask any questions they may have. As such, these pivotal roles provide a good introduction into life in a new community by helping residents find things to do that fit their interests and needs.
A lifestyle director also ensures that residents can enjoy a full social calendar of activities, clubs, and classes throughout the year. The carefully planned social calendars aim to support all aspects of a healthy lifestyle, including social engagement, physical activity, mental health, opportunities for indoor and outdoor activity, and more. In addition to providing residents with an abundance of activities to enjoy, lifestyle directors can help residents meet neighbors and like-minded individuals through community gatherings.
Beyond coordinating social activities and club meetings, lifestyle directors can assist residents with planning their own parties and events, local outings, excursions, or field trips in the surrounding area. Some communities even offer scheduled weekend getaways or vacations.
Types of Social Activities, Clubs, & Events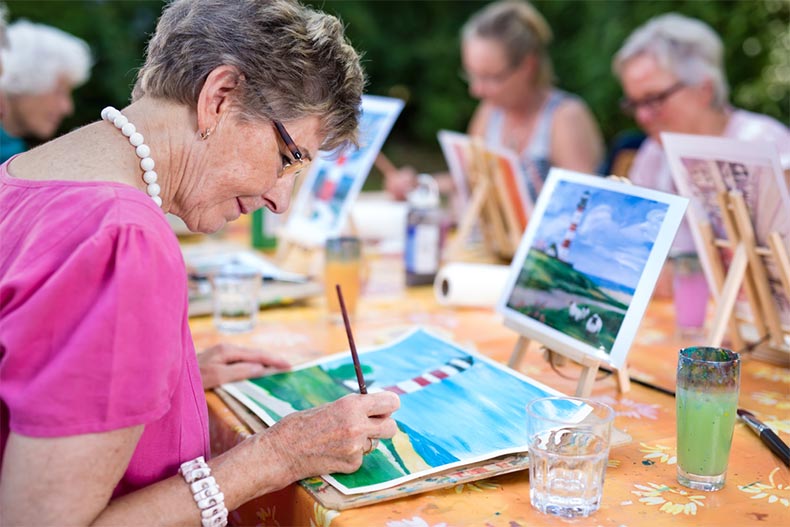 With the leadership of an effective and attentive lifestyle director, many 55+ communities offer a full social calendar of activities, clubs, and classes with annual, monthly, and weekly opportunities for social engagement. Many larger 55+ communities with lifestyle directors, such as The Villages in Central Florida or Sun City near Phoenix, boast social calendars that nearly overflow with all of the things to do.
Active adult communities across the country offer classes and clubs that focus on activities like dancing, singing, performing arts, fishing, golf, and gardening. At 55+ communities with residents who share and enjoy similar hobbies, lifestyle directors work to add these activities to the social calendar so neighbors can meet regularly. Some of these hobbies might include antiquing, woodworking, ceramics, flying RC planes, genealogical research, creative writing, traveling, and photography.
If an active adult community has a large fitness center or exercise studio, there may even be an additional lifestyle director who focuses specifically on organizing exercise classes and health and fitness events. Active adults can enjoy many popular fitness classes, such as yoga, Zumba, aerobics, boxing, swimming, tai chi, and water exercises. Those who enjoy staying physically active with sports, or who find themselves with the leisure time to learn the skills of a game, can participate in clubs for tennis, golf, bocce ball, shuffleboard, boating, and water sports.
Lifestyle directors also organize events for residents who want to sit back and watch a show or learn something new. Active adult communities known for their commitment to a fun social environment, such as Latitude Margaritaville near Daytona Beach, often host regular concerts and musical performances. Lifestyle directors at resort-style 55+ communities often invite guest speakers, lecturers, and entertainers, and coordinate happy hours, movie nights, holiday events, pool parties, and barbecues for neighbors to relax and chat with friends.
One of the best advantages of a friendly lifestyle director is that they can work with residents to create a social calendar that caters to the interests of the community. If a member of the community has an idea for a new club, they can meet with the lifestyle director to organize and plan their idea. In that regard, lifestyle directors help active adults ensure that their 55+ community is whatever they want it to be.