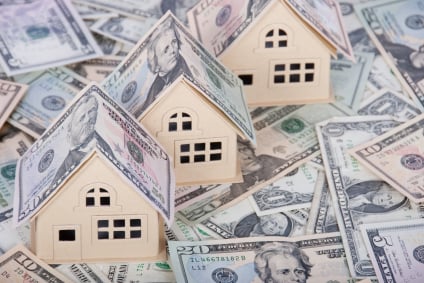 Planning your retirement lifestyle typically revolves around your fixed monthly income and how much you have saved for the future. You can often make the most of your retirement years by relocating to an affordable area where your money will go the furthest. Fortunately, there are affordable options across the country.
Northeast U.S.
In the Northeast, cities offer rich history along with the beautiful scenery of four distinct seasons. The Pittsburgh area, in Western Pennsylvania, features a cost of living that is 8.5 percent below the national average and retirement-friendly tax laws including exemptions for Social Security benefits and many types of retirement income.
Listed as one of Kiplinger's top ten most tax-friendly states for retirees, Delaware is another great Northeastern retirement destination. Look for affordable active adult communities in the Dover area, where retirees enjoy small-town living with easy access to cultural and recreational attractions.
Southern U.S.
Farther south, retirees can find warmer year-round weather, along with slow-paced living and sunny coastal areas. Florida is well known as a haven for retirees, but the cost of living can vary widely from one area to another. To make your money go further, consider affordable communities in hot spots like Tampa and Sarasota.
There are many other southern destinations that are just as appealing as the Sunshine State. Just a few to consider include Myrtle Beach, South Carolina; Birmingham, Alabama; and several suburban areas just outside of Nashville, Tennessee.
Southwest U.S.
Moving into the Southwest is another affordable option as Texas has no state income tax, no tax on Social Security benefits and a homestead exemption for retirees. The Lone Star state also has many diverse areas, including affordable cities like Temple, Wichita Falls and Corpus Christi.
Tucson, Arizona, is another Southwest area that is well known for its retirement-friendly taxes, sunny weather and impressive active adult communities. Tucson puts retirees within easy reach of area attractions and less than two hours south of Phoenix.
Outside of Arizona, retirees may also turn to Tulsa, Oklahoma, where the cost of living is 11.6 percent below the national average and there are no taxes on Social Security benefits.
Midwest U.S.
Those who come from the Midwest can also find great retirement destinations without leaving the heartland. The Indianapolis area in Indiana offers a cost of living that is 12.8 percent lower than the national average, along with a growing number of cultural and recreational attractions.
Affordable living and low taxes can also be found in Midwest areas like Omaha, Nebraska; Waterloo, Iowa; or Columbus, Ohio.
Western U.S.
Heading west, retirees can also find affordable living in tax-friendly states like Nevada, Idaho and Washington. In Southern Nevada, there are prime destinations, like Henderson and Mesquite, which support both outdoor recreational pursuits and cultural living.
While the cost of living in Boise, Idaho, is a bit higher than the national average, low housing costs and retirement-friendly tax laws make it an appealing option.
Retirees who dream of retiring on the West Coast, can also find some affordable options. In Southern California, this may mean house hunting in the areas around San Diego or Palm Springs. Affordable communities can also be found in the Pacific Northwest's beautiful Washington state.
In whichever region you choose to live, the country offers many affordable areas where retirement-friendly taxes and a lower cost of living help you make the most of your retirement savings.