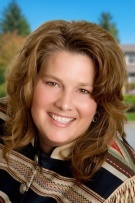 Cheryl Williams
ERA Colonial Real Estate
Lic. #0596587 (TX)
Cheryl was born and raised in Austin, Texas. She truly loves the Austin area and feels so lucky that she gets to help others moving there and discover all it has to offer. After her college graduation, Cheryl was fortunate enough to get hired by Del Webb in 1995 at their Georgetown, Texas location. She was able to sell new homes at the community for about 15 years.
...Read More
Cheryl is the best!! She showed my husband and I around 7 houses one time and when we saw other houses on the website she showed them to us another day.
...Read More
July 25th, 2019
My husband and I met with Cheryl and she showed us 7 properties in Georgetown TX. We found her to be exceedingly knowledgeable about the area and facilities.
...Read More
July 13th, 2019
Cheryl is extremely well versed in the real estate market and its related laws and procedures.
...Read More
March 29th, 2019
Showing 1 - 3 of 12 reviews