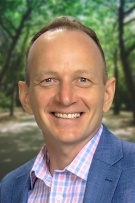 Coastal Investment Network, LLC
Lic. #106929 (SC)
Contact Me
David's experience and background offer you a distinct and comforting experience you can trust. He has helped over 3,500 families since 1998 with mortgages and real estate. He is a true professional that you want guiding you to find your piece of paradise. His deep knowledge of both mortgage and real estate enable him to be a reassuring guide through the home-buying process.

David knows that buying or selling a home is all about lifestyle! In this case, it's the Low Country Lifestyle of South Carolina! David was born and raised in Northeast Ohio where he lived for 38 years. He has a deep appreciation for all that goes into relocating to the Low Country, and he is passionate about being your personal link in this market. Everyone has their own definition of what the "low country lifestyle" is, and buying and selling a home can mean many different things to different people. David believes in making the experience as smooth as possible for his clients and their families.

David loves to educate, strategize, envision, and advise his clients as he leads them to their desired results.