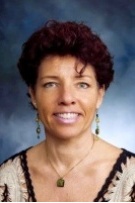 Manon Piccoli
West USA Realty
Lic. #SA530984000 (AZ)
Manon has served as a Realtor in the Southeast Valley of Phoenix for several years and continues to love what she does every day she gets up to start working for her clients. She continues to work diligently to protect and inform home buyers & sellers in their search for a fair and enjoyable real estate process. She helps guide them toward the best options and decisions for their particular situation.
...Read More
Vickie S.
Looking for a house has never been so much fun as with Manon. From the first moment we met she was determined to find the perfect house for us. And she made it so much fun.
...Read More
September 13th, 2018
Cyndie S.
My Mom was a realtor of the highest caliber, and Manon Piccoli is a realtor of the same caliber.
...Read More
September 6th, 2018
Wendy S.
Manon has. Great knowledge Of the area and takes the time to show you all options. She was with us every step.
...Read More
September 5th, 2018
Showing 1 - 3 of 14 reviews