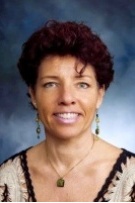 Manon Piccoli
West USA Realty
Lic. #SA530984000 (AZ)
Manon has served as a Realtor in the Southeast Valley of Phoenix for several years and continues to love what she does every day she gets up to start working for her clients. She continues to work diligently to protect and inform home buyers & sellers in their search for a fair and enjoyable real estate process. She helps guide them toward the best options and decisions for their particular situation.
...Read More
Dan H.
Manon helped us on the buying side, but I wish we'd have had her on the selling side. The buying side had its challenges, too, but she was a big help.
...Read More
February 16th, 2019
Mary C.
My husband and I had the pleasure of working with Manon Piccoli last year when looking for a place to retire.
...Read More
January 31st, 2019
POLLY N.
Manon is superior! I was interested in a condo that other realtors did not want to show me since the title was not clear due to fraud.
...Read More
January 30th, 2019
Showing 1 - 3 of 20 reviews