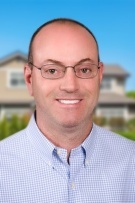 Ray Glasser
Summit Properties
Lic. #59583 (NV)
Ray was born in Connecticut, and graduated in 1991 with honors from the University of Massachusetts with a B.A. in political science. Ray has been a resident of Las Vegas since 1992, and has been a full-time real estate agent since 2004, representing buyers and sellers across the greater Las Vegas area.
We found Ray on this web site while sitting in a parking lot in Las Vegas! What a lucky day that was! Ray took us by the hand and led us to places we needed to see to make an info.
August 16th, 2020
Ray Glasser is the best realtor I have ever had in 51 years. He is incredibly responsive with attention to every important detail.
June 3rd, 2020
Working with Ray was great. He helped us a lot.
January 9th, 2020
Showing 1 - 3 of 42 reviews