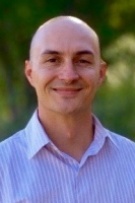 Rick Bennon
Vail Realty
Lic. #SA518597000 (AZ)
Rick has been a successful real estate professional for over 16 years because he understands that every person has their own reason for moving. He believes that his clients deserve to successfully reach their goals, and that his clients should have someone who will work tirelessly to locate the best properties as well as negotiate competently to get them the best financial outcome.
Rick was a delight to work with. I could call him at any time asking a question and he knew the answers.
September 23rd, 2019
It has been a pleasure to work with Rick. He has kept me very informed. I am 2 hours away, I had to rely on him and his knowledge. Very professional.
August 30th, 2019
Rick is by far the best real estate agent that I have had the pleasure of working with during the past decades. During that time I have been involved with over twenty agents.
August 3rd, 2019
Showing 1 - 3 of 17 reviews