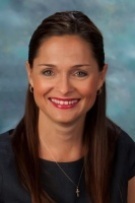 Tammy Vaughn
Re/Max Harbor Realty
Lic. #SL3124456 (FL)
Tammy Vaughn was born and raised in Punta Gorda, Florida. In her youth, she was actively involved in softball, swimming, and dance. Tammy attended the University of South Florida, where she earned a degree in Psychology. She went on to work as an advocate for the mentally il.

In 2005, Tammy took the plunge into the real estate market and joined the team at Re/Max Harbor Realty in Punta Gorda in 2007.
We have been working with Tammy from Pennsylvania towards our goal of relocating to Florida.
September 30th, 2019
We have had the pleasure of having Tammy represent us all the way from Maryland. She is professional, knowledgeable and extremely pleasant.
September 26th, 2019
Tammy was absolutely excellent in explaining the real estate procedures and realities as this is our first major purchase of any kind outside of Canada.
September 12th, 2019
Showing 1 - 3 of 13 reviews