One of the most popular and fastest-growing 55+ communities in Florida is On Top of the World in Ocala. By the time construction is complete, there will be 10,000 homes for active adults in this Central Florida community. Not only is there residential living in this community, but there's also shopping, dining, and just about every convenience easily met within minutes of any resident's doorstep.
Just off Interstate 75 and a short drive from cities like Tampa and Orlando, On Top of the World has homes for sale from below $100k to the low $500s. Here are five things any curious homebuyer looking for Ocala real estate should know about On Top of the World.
1. It's in the "Horse Capital of the World"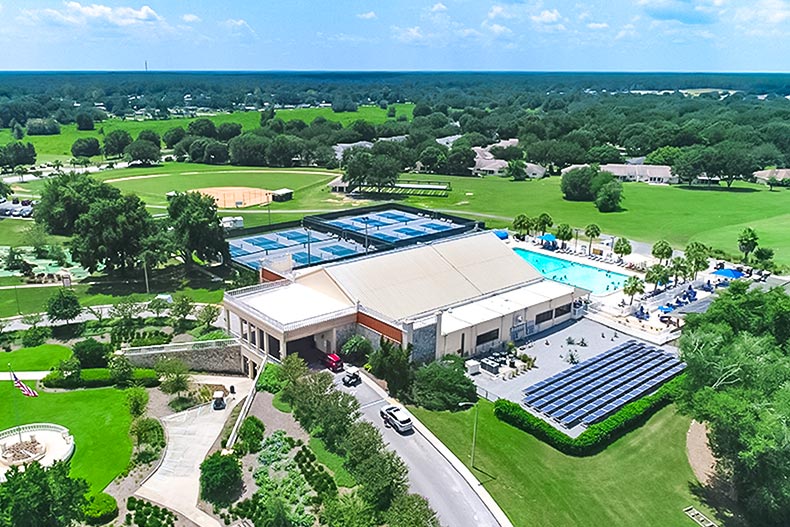 Ocala isn't your average Florida town. Sure, it has the year-round sunshine, the plentiful golf courses, and all the citrus you can eat, but it also has what other Florida communities don't: hills and diverse plants and trees. The landscape is bucolic, and family farms are found throughout the area.
This includes horse farms.
Ocala is considered the "Horse Capital of the World." Marion County has more than 1,200 horse farms, which includes 900 thoroughbred farms on more than 77,000 acres. This isn't only good for equestrians; it leads to a natural, scenic landscape that often feels more like home than some of the more tourist-friendly hotspots in the Sunshine State.
2. There's a Town Square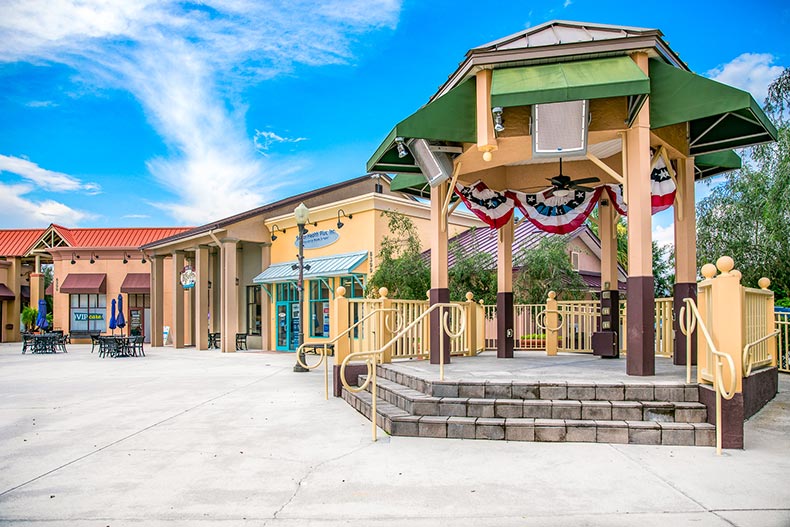 Contributing to the small-town feel even within a sprawling community, residents at On Top of the World enjoy gathering in their town square, which can be found at Circle Square Commons. This is where residents come for entertainment, parties, and social events. Concerts, movies, and cultural events are hosted, and there are also farmers' markets and fundraisers throughout the year.
Residents can also stretch their intellectual muscles at Master the Possibilities, a not-for-profit lifelong learning center found in Circle Square Commons. Homeowners can take classes and seminars on hundreds of academic, artistic, and special interest topics. Many classes are free for residents. There's also an ice cream shop and deli, a fitness center, a spa, and a design studio, as well.
3. Support for Fitness and Wellness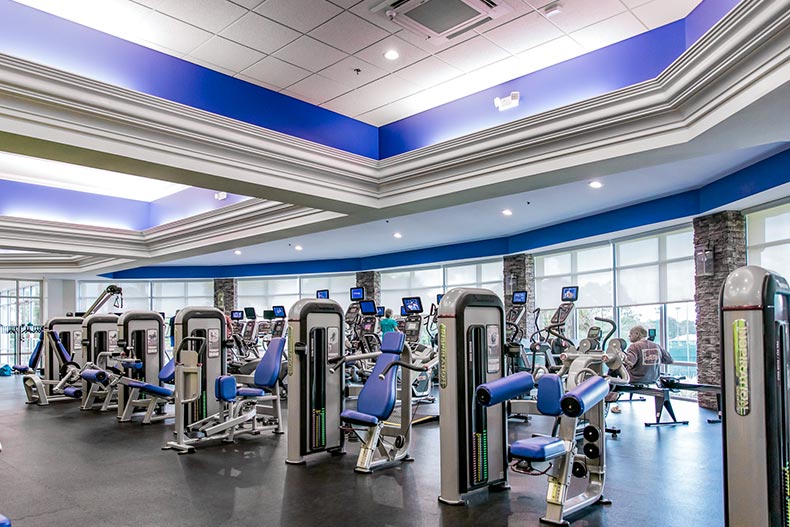 At On Top of the World, residents are also on top of their health and wellness. The amenities and athletic opportunities really allow homeowners to focus on their fitness indoors and outdoors.
The Ranch Fitness Center and Spa is Ocala's first world-class spa and state-of-the-art fitness center. It offers high-tech cardiovascular and strength-training equipment and specialized fitness programs. In addition to the fitness center, The Ranch also includes a full-service day spa and professional salon.
Several gyms and fitness centers can be found throughout the community. Residents have access to aerobics and dance studios as well as indoor and outdoor swimming pools. There are walking trails and courts for bocce, pickleball, tennis, racquetball, and shuffleboard. Softball fields and basketball courts are also available, and there are horseshoes and mini-golf.
In the Recreation Center, residents can relax after a workout in the steam room and sauna. For those who prefer low-impact exercise, gardening plots are available as well as a woodworking shop.
4. Three Golf Courses And Two of Them Private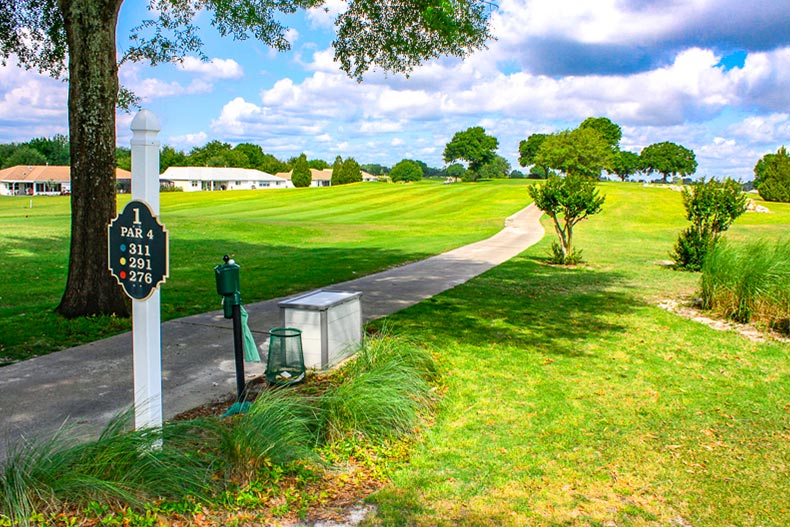 Ocala has more than 78 golf courses in the immediate area. But, residents of On Top of the World don't have to leave the community to find a tee time. There are three 18-hole golf courses available as well as a pro shop.
The Candler Hills Golf Club is a semi-private par 72 course. There are five starting points for play on this course designed by sought-after golf course architect Gordon Lewis. The Links and The Tortoise & The Hare are private courses reserved exclusively for On Top of the World residents and their guests.
There's no need to head home after a round of golf. Residents can gather for drinks and a meal at either of the two restaurants within the community: There's The Pub, which is reserved for residents and their guests, and The Club at Candler Hills, which is adjacent to the golf course and open to the public.
5. Villa, Cottage, and Single-Family Homes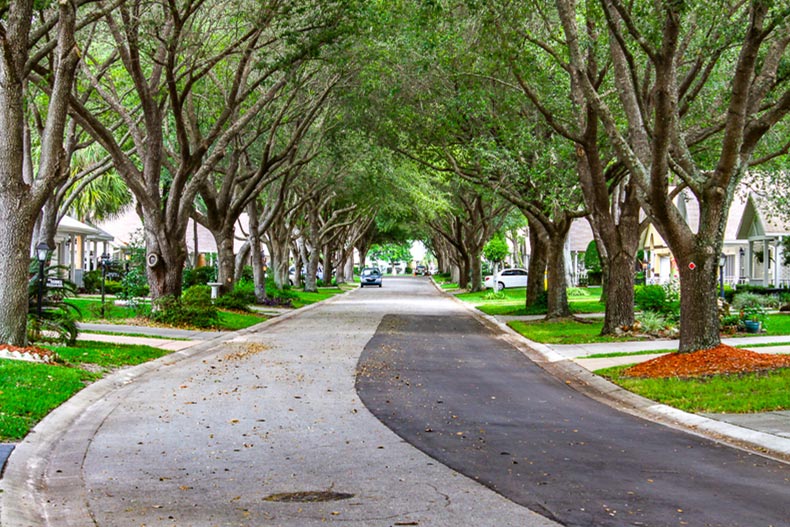 An abundance of choices awaits potential buyers who are interested in Ocala homes for sale at On Top of the World. Both new construction and move-in ready homes are available, and buyers can choose a low-maintenance attached villa, a cottage with a functional floor plan and generous outdoor space, or a single-family home with all the space and privacy they need.
On Top of the World is generally divided into two separate neighborhoods. The largest one is Meridian Preserve, where residents have all their maintenance and lawn care needs included in their homeowners' association fees. The second neighborhood is Candler Hills, a gated residential area which features larger estate homes and a private community center.
Dozens of floor plans are available, ranging from 1,092 to 3,039 square feet. Homes have one to three bedrooms, many with flex space that can be used for a den or office. Typically, there are two or three bathrooms, and many models have a half-bathroom for guests. An attached two- or three-car garage is included, and some models have extra parking spaces for golf carts.