So you're finally done raising the kids, and it's time for the next great adventure, like gardening or learning to dance. The question now becomes whether you continue to live where you always have or sell your home, so you can move into a community with people your own age. As you get older, it's sort of nice to know you'll have someone around to help. That's just one reason to start checking out retirement homes and 55+ communities.
Before you make a decision about where to go next, it's important to know what the difference is between a 55+ community and a retirement home. They may sound the same. But there are a few key differences that have a huge impact on your day-to-day life.
What Are Retirement Homes?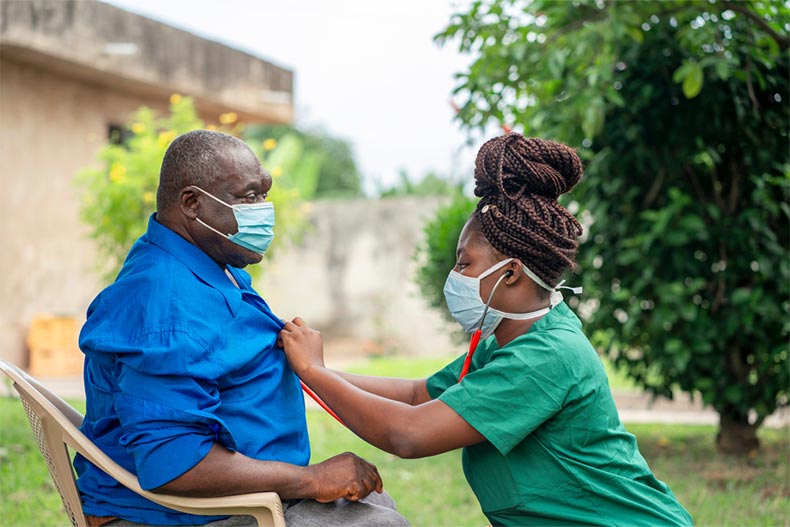 Retirement homes are closely related to nursing homes. It's designed for individuals with chronic conditions who may need some extra care. However, they don't need around-the-clock care like someone in a nursing home would.
People who would find a retirement home suitable include anyone with balance issues, diabetes that needs to be monitored, heart problems, or anything else that might lead to further health issues if left untreated. Or, they may simply not be able to care for their conditions on their own.
Pros of Choosing a Nursing Home
There is medical care staff there around the clock. So if you need care, they can be there immediately. Some of the staff you'll find at a retirement home include nurses, CNAs, and med techs.
Your meals are cooked for you.
Housekeeping takes care of things like making your bed, doing the laundry, sweeping, mopping, and all the other little details you've been doing on your own for years.
Cons of Choosing a Nursing Home
You'll probably have a roommate, whether you want one or not.
The staff will want to know where you are going every time you leave the facility (if you are allowed to leave on your own). Some retirement homes even have locks that require passcodes on the door to prevent patients with Alzheimer's from leaving.
If you like doing housekeeping chores, you may not like someone doing everything for you. Some homes allow residents to do some things, while others consider these tasks off-limits.
You may not be given access to the kitchen if you prefer to cook your own meals.
You have to eat what is cooked, unless someone is willing to bring you something in.
It's not truly your home. So if you're sick of looking at that floral wallpaper, you're stuck with it.
You can only have visitors between certain hours, and may not be allowed to have them at all.
55+ Communities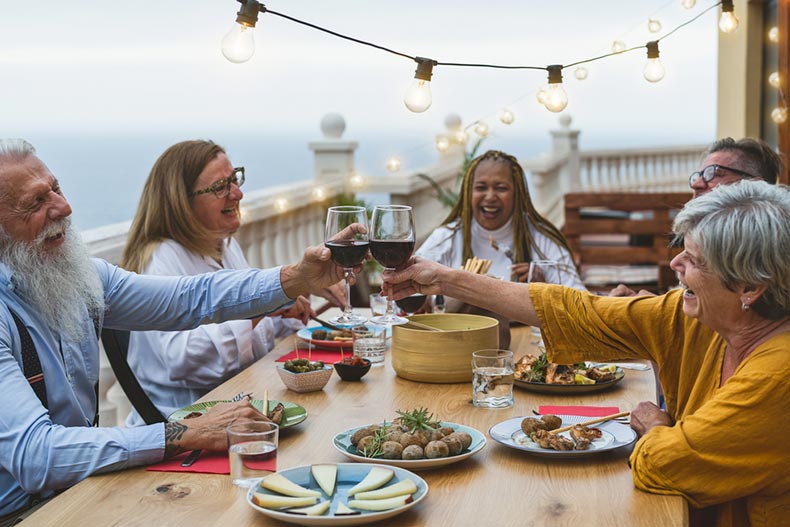 An active adult community is exactly what it sounds like. You buy a home of your own which is exclusively yours. The types of homes offered include condos, attached villas or townhomes, and single-family homes. They're often called 55+ communities because you must be 55 or older to live there.
In many cases, there are medical facilities located nearby. So if you need to visit a doctor or go to the ER, there's one within driving distance. There are often a lot of amenities included in the facility, such as swimming pools, recreation centers, bike trails, tennis courts, golf courses, and lifestyle directors to help keep your calendar full of fun things to do.
Pros of a 55+ Community
It's your home. So in most cases, you can decorate it however you desire.
You can come and go as you please without having to ask permission or using codes to get in and out.
Cook what you want, when you want it, even if it's 3:30 in the morning.
You can invite whomever you want to visit, and they can even stay for weeks at a time.
There are tons of social events planned. So you can stay in or go hang out with your friends without having to leave your community.
You're only required to have a roommate if you want one.
You've got an entire home to yourself and not just half a room.
No more sharing a bathroom.
The facilities, such as the pool, tennis courts, gardens, and other community property, are maintained for you.
There's no bedtime, so if you're a night owl, you won't be disturbing anyone else.
Cons of a 55+ Community
Medical staff isn't located on-site, although they are nearby.
Most 55+ communities don't allow children and require at least one person to be over the age of 55 (or whatever the age restriction may be for that community).
There's no housekeeping staff, although you can hire someone.
Which Should You Pick?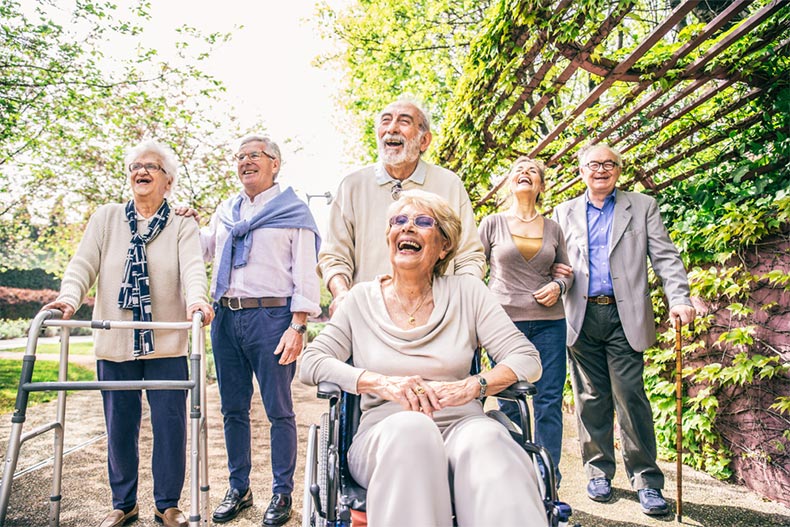 Choosing between a retirement home and a 55+ community will probably boil down to your overall health. If you're still working, even if it's only part-time, or you're still able to live independently, then a 55+ community is probably best for you.
While there's no way to know what the future holds, it's important to maintain your independence for as long as you can. Being part of a community means there are people around you who can help with chores like cleaning out the gutters or opening that stubborn jar of peanut butter.
A retirement home is more suitable for someone who needs more day-to-day assistance. You may not be bedridden, but if you have health problems that require you to be monitored on a daily basis, then a retirement home might be a suitable location.
This is a topic that should be addressed with your doctor if you're on the fence. Some chronic conditions move fast, while others take decades to fully unfold. Your doctor can easily tell you which would be the best location for you. If you're still in good health, then a 55+ community is a great choice.
55places Is Here To Help
Picking from among the many 55+ communities out there can be a bit daunting, as there are a lot of locations to choose from. There are thousands of locations in each state, and each is unique. Some are small, and may only have 100 homes in the community, while others may have 10,000 residencies or more.
Rather than trying to shuffle through all the potential homes on your own, let 55places help. Our hand-selected real estate agents can help narrow down the search for your next home. We'll not only answer any questions you have, but we'll help make the move easier. There's no commitment required, so give us a call at (800) 928-2055 or contact us today for more information.