A 55+ community can have the best amenities and the best location, but if residents don't love where they live—it's going to show. Luckily, Del Webb Ponte Vedra has everything active adults are looking for in a home, and the homeowners there love where they live.
Today, we're taking a look at the top six reasons residents love the lifestyle and the homes at Del Webb Ponte Vedra.
1. Location Meets Many Needs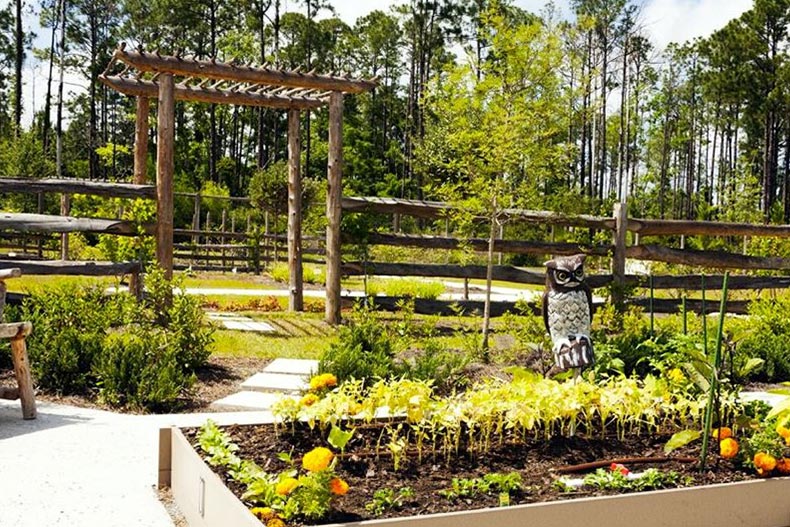 Not everyone is familiar with Ponte Vedra, but who hasn't heard of Jacksonville, one of the fastest-growing cities on the east coast, or St. Augustine, the oldest city in America? Del Webb Ponte Vedra is located right between Jacksonville and St. Augustine. This provides residents with everything they need, from culture, concerts, restaurants, shopping, waterfront fun, and professional football in Jacksonville to all the history, charm, and coastal allure of St. Augustine.
The community is also about five minutes from the beach, offering opportunities for saltwater swimming, sunbathing, deep-sea fishing, boating, snorkeling, and fun with jet skis, water skis, and kayaks. Vilano Beach, Mickler's Landing, and Anastasia State Park have abundant sunshine and protected sand dunes. In the late summer and through the fall, look for hatching sea turtles and curious manatees.
Another location-rich benefit to Del Webb Ponte Vedra is that it's part of a master-planned community. Nocatee is a collection of seven villages, and residents can wander the walking paths and bike trails from neighborhood to neighborhood.
2. Amenities Focus on Fun and Fitness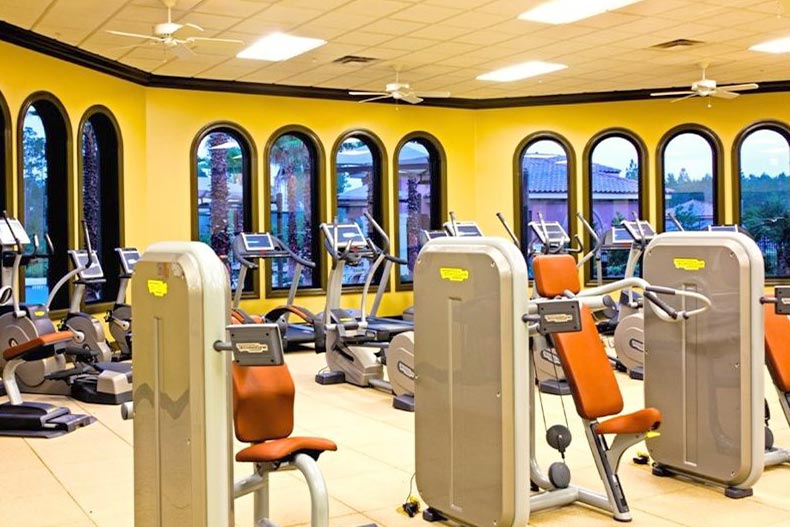 Del Webb has always been known for its wellness-focused amenities, and those are on full display at Del Webb Ponte Vedra. Residents are especially fond of the Magnolia Movement Studio, where they can find yoga and aerobics classes, as well as Zumba and Pilates. There's also an arts and crafts studio, a lounge, a cafe, a library, and a grand ballroom with a stage. Residents enjoy cooking in the catering kitchen and taking classes on baking and pizza making.
The 37,800-square-foot clubhouse is called The Anastasia Club, and this is where community functions, holiday parties, and special events take place. Inside, there's a state-of-the-art fitness center that includes an indoor pool, spa, steam room, and sauna. Outside, the Anastasia Club offers a sun-filled resort-style pool that includes a spa, patio, and sun deck. There's also a barbecue pavilion, picnic area, and event lawn. Residents also enjoy six tennis courts, six bocce ball courts, and eight pickleball courts.
3. Living With Nature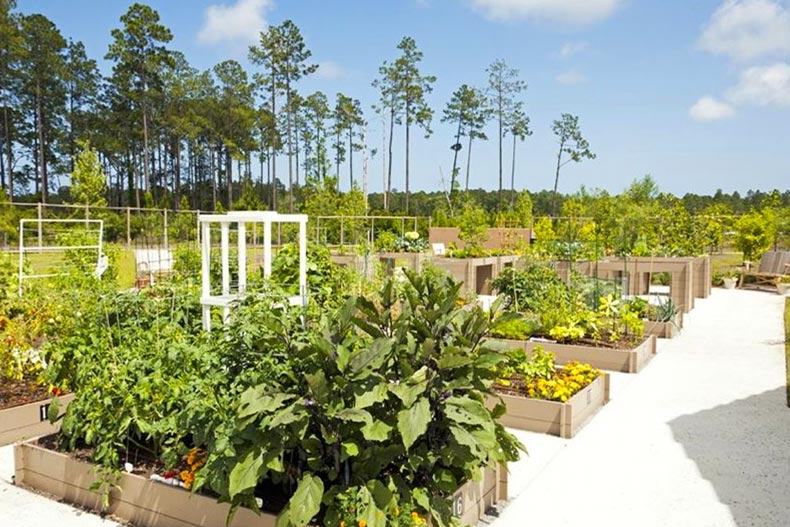 Residents love living in a modern, contemporary community with every possible lifestyle amenity without sacrificing the abundance of the natural world. Six miles of nature trails wind through the community. There's a lot of greenspace, and places to enjoy walks, bike rides, and jogs.
Close to the community are preserves, parks, and hiking trails that residents enjoy exploring. There's wildlife, native trees and flowers, and a heavy focus on ecology and environmental sustainability. Bird Island Park is a popular local spot for watching shorebirds and listening for songbirds. There's a hedged maze, an outdoor sculpture garden, and several trails wandering along the waterfront. The Faver-Dykes State Park is a popular spot for canoeing, and it's also a fun place for fishing, camping, and wildlife watching.
4. Floor Plan Diversity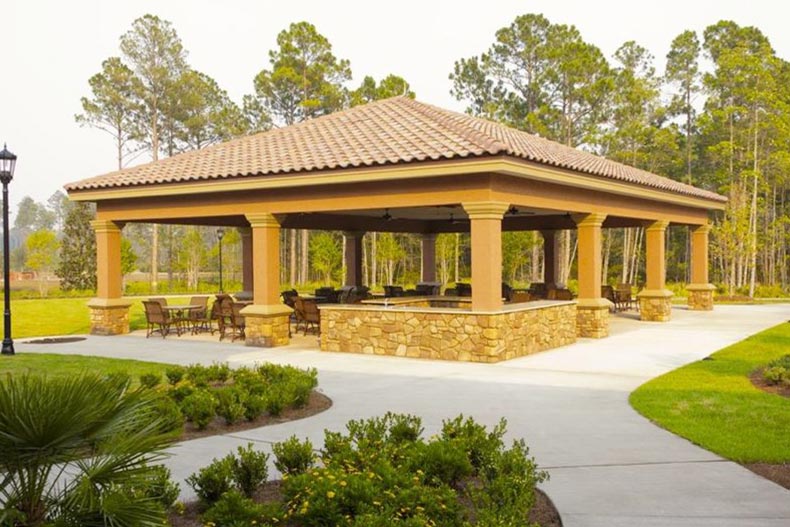 There's a lot to love about the new construction and resale models available at Del Webb Ponte Vedra. Buyers can choose a condo, attached villa, or a single-family home. Prices range from the mid $400s to the low $700s. Condo units are in four-story buildings and offer 1,810 to 2,219 square feet with two or three bedrooms and two bathrooms. Attached carriage homes come in eight models and offer 1,438 to 1,868 square feet, two bedrooms, two bathrooms, and an attached one-car garage. The single-family home collections offer more than 25 floor plans, each layout a little bit different from the others.
There are choices when it comes to the nearly 2,000 homes in this community, and residents are quick to tell you why they love the home that fits their specific budget and lifestyle.
5. Plenty of Tee Times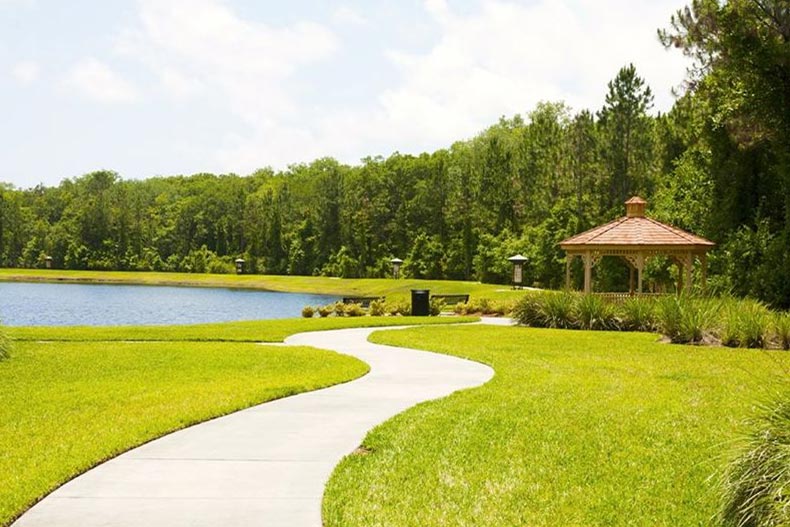 Golfers living at Del Webb Ponte Vedra who relocated from colder climates are particularly fond of the fact that they can tee off year-round. More than 30 golf courses can be found in and around Ponte Vedra, and even more are available in Jacksonville and St. Augustine.
The community is close to championship golf courses, including TPC Sawgrass, home of the Players Championship, as well as Ponte Vedra Inn and Club, which has a golf course that's been around since 1928.
6. Club Life Is Engaging
Del Webb Ponte Vedra is a great place to go clubbing. We don't mean strobe lights and loud music, but we're talking about special interest clubs that allow residents to embrace new hobbies or rediscover things they once loved to do.
Some of the most popular clubs in the community include the photography club, wildlife club, book club, and computer club. Residents love bible study, tennis groups, and golf clubs. There's also a party planning committee and several charitable groups. Residents put together a newsletter and remain intellectually active with The Osher Lifelong Learning Institute.