Life is full of responsibilities and obligations that get in the way of your freedom. In short, you have obligations to your work, family, and society as a whole. However, these obligations and responsibilities ease as you approach your golden years. You've retired, raised kids to adulthood, and done everything else expected of you. Finally, it's time to discover life in a maintenance-free community.
For active seniors, it's the ideal time to push the limits of their freedom and independence. A maintenance-free 55+ community is designed to facilitate that. Here's a comprehensive overview of what it is like to live in a maintenance-free 55+ community and how it can improve your freedom.
What Is a Maintenance-Free 55+ Community?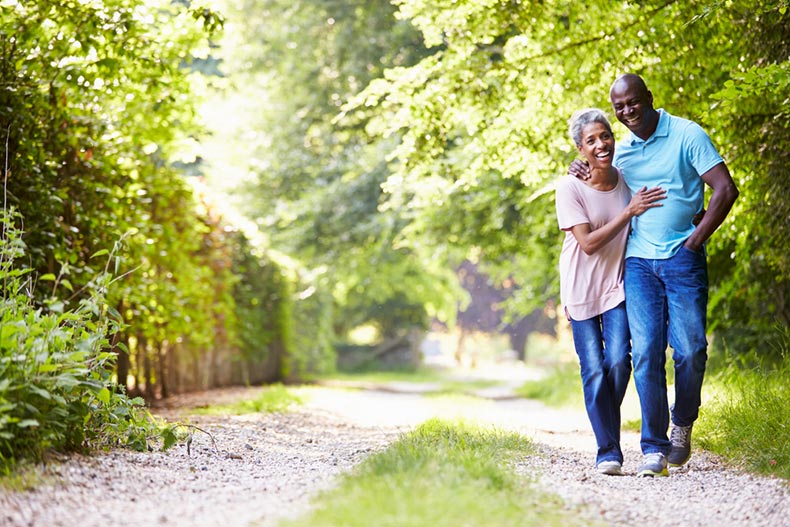 As the title implies, a 55+ community is designed exclusively for seniors aged 55-years-old and above. In other words, the main aspect of living in one of these maintenance-free communities is that residents must be at least 55-years-old. But that doesn't mean that people younger than 55 can't visit. However, they can't stay for longer than allowed under the homeowners' association's (HOA's) rules.
55+ communities feature various housing styles. For example, some are gated communities. Others are targeted at active seniors, while some are full-scale luxury communities. Also, these communities are characterized by common areas designed to encourage socialization and an active lifestyle. More importantly, they are built close to medical facilities to cater to the residents' health care needs.
In addition, 55+ communities offer a range of maintenance services. As a result, residents don't have to worry about their outdoor chores.
How Does a Maintenance-Free Community Offer More Freedom?
Contrary to popular assumptions, moving into a maintenance-free community doesn't mean giving up your freedom. It's true that some senior living options are restrictive. However, these 55+ communities are designed to free you from most of your obligations. Above all, they make your sunset years more comfortable and fulfilling.
Here's an overview of six ways a maintenance-free community gives you more freedom:
1. No Exterior Maintenance Chores
As explained, living in a maintenance-free community means that someone else does all the exterior tasks for you. For example, exterior maintenance services offered may include:
Shoveling snow off the driveways and sidewalks
Fertilizing the garden and lawn
Edging the lawn and curb
Blowing leaves, clippings, and other debris
Changing bulbs
Shoveling snow yourself can take hours, making it difficult to go about your day. However, you don't have to worry about these tasks taking up your precious time or getting in the way of your independence.
2. Assistance With Activities of Daily Living (ADLs)
Interior chores and activities in daily living (ADLs) can be just as challenging as exterior maintenance chores. As a result, they can restrict other activities outside the confines of your home. Fortunately, maintenance-free 55+ communities also offer assistance with such tasks, including:
Meal preparation
Housekeeping
Pet care
Running errands
Taking prescription medicine
The attendants are instructed to respect the residents' privacy. Essentially, the community will offer you as much help as you need to go about your day.
2. A Lock-and-Go Lifestyle
Many people would like to pack a bag, lock their houses, and go anywhere they wish for as long as they like. Unfortunately, this is impossible considering all of their obligations. For instance, someone has to be there to maintain the yard and perform dozens of other home maintenance tasks.
However, you can pack a bag and hit the road whenever you wish if you live in a maintenance-free 55+ community because these communities offer comprehensive interior and exterior maintenance services. This means that someone will always be there to remove weeds from your garden or dust the house even if you aren't present. Ultimately, it's the ideal arrangement for a lock-and-go lifestyle. Plus, you will come back to a clean and neat home.
3. Active Living at Its Best
Have you always wanted to learn a new craft or take a new class, but never had the time or opportunity to do so? You now have plenty of free time. Many 55+ communities offer dozens of fun activities and amenities to encourage active living, including:
Cooking classes
Writing classes
Card games
Game clubs
Bingo
Movie nights
Bible studies
Charity work
Community barbecues and picnics
Field trips
Special interest programs
Many of these activities are fun, educative, and will make your life more interesting. Additionally, an active lifestyle will help improve your overall health and fitness.
4. A Strong Sense of Community
One of the greatest aspects of freedom is connecting and communicating with like-minded people. Maintenance-free 55+ communities are very specific about their residents' traits. Besides age, many residents share common interests, and there are many common areas where residents can come together.
Socializing with like-minded people can expand your mind and open you up to new experiences. Additionally, it's good for your mental and emotional health.
5. Your Safety Is Guaranteed
It's difficult to freely go about your day if you're concerned about your safety and security. Unfortunately, many seniors living in unsafe communities tend to spend most of their time inside their homes' safety.
Security is one of the main amenities in a 55+ community. For example, the community's administrators conduct thorough background checks on residents and monitor everyone coming in and going out. The residents' security is guaranteed. As a result, they can roam anywhere in the community at all hours without worrying that someone will harm them.
Experience Maintenance-Free Living With 55places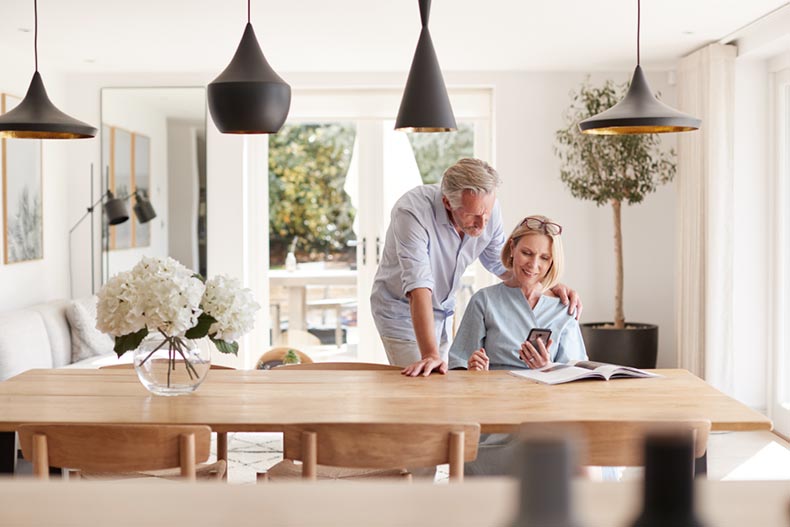 Are you looking for a maintenance-free 55+ community where you can be truly free? While there are many such communities, some are misleading and leave a lot to be desired.
This is where 55places comes into play. We help active adults find the best communities based on their needs and preferences. Get in touch today, and learn more about how we can help you find a maintenance-free 55+ community that feels like home!