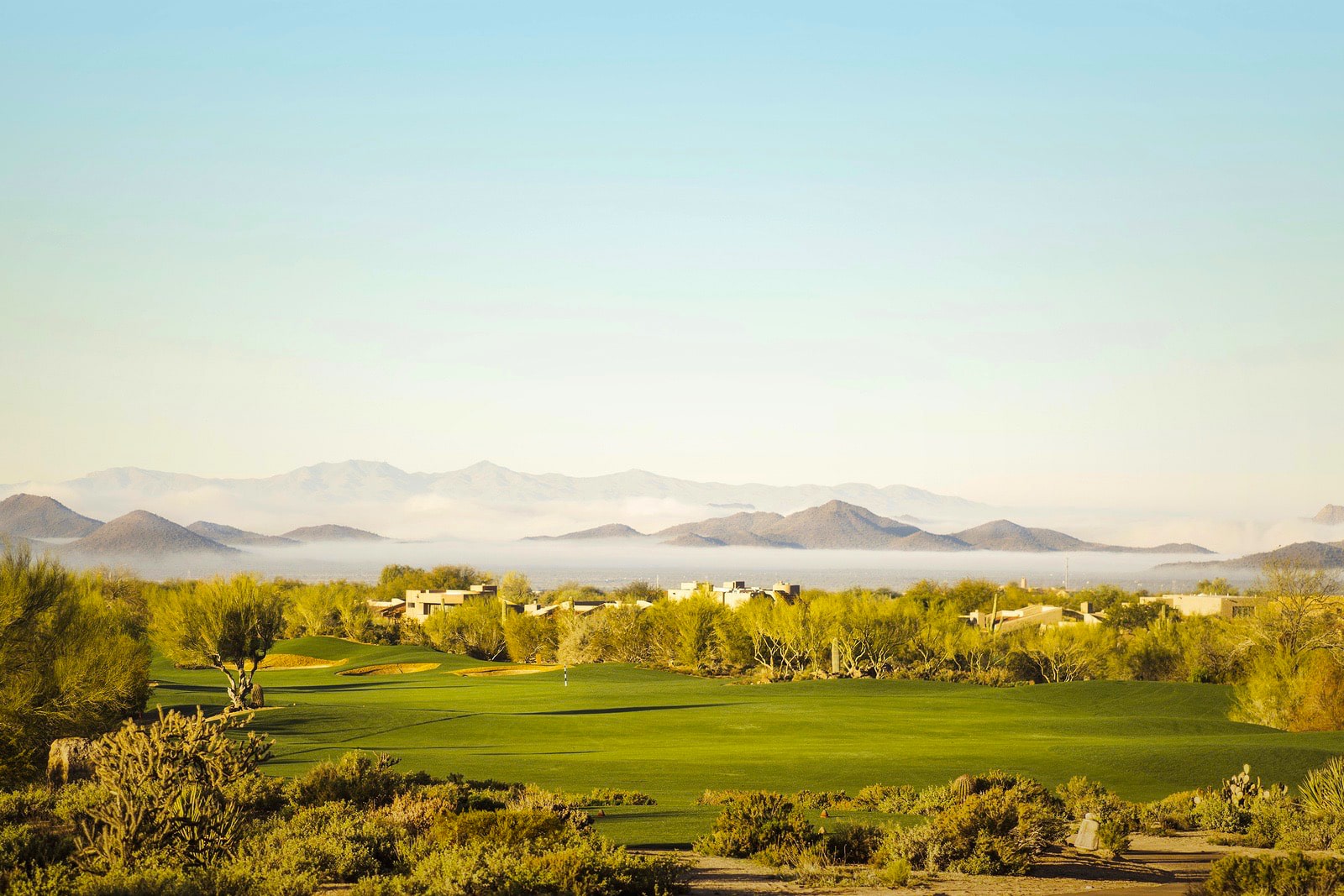 Some of these age-restricted communities have grown and expanded over the years, leading them to spread across thousands of acres of land and encompass multiple zip codes and counties or have even been incorporated as self-sustaining towns.
Builders like Del Webb developed these large communities with the idea of providing retirees with a resort-style living, world-class amenities, and a vibrant social atmosphere within remote locations away from the hustle and bustle of major cities or urban areas.
These communities have also been developed to be within walking or golf cart driving distance from the community's amenities and facilities, allowing residents to never have to leave their familiar surroundings. If you're curious to see which active adult communities have transformed their cities, check out the list below.
With The Villages being the largest age-restricted community in the world, it's no surprise that it made it on this list. The Villages spans three counties, three zip codes, and more than 20,000 acres of land. This 55+ community will host more than 56,000 homes upon completion and has an estimated population of more than 110,000 residents.
The Morse family founded this massive community over 30 years ago and had a vision to create an active adult development that provided a friendly and secure hometown vibe for retirees to enjoy a vibrant and active lifestyle.
The Villages is a self-sustaining retirement community that has everything residents could want or need like golf courses, amenities, town squares, shopping centers, entertainment venues, and healthcare facilities just a golf cart ride away. Thanks to the community's more than 90 miles of golf cart paths, a majority of residents own a golf cart and get around in this type of transportation. Due to its fast growth and street expansions, The Villages now offers a GPS app that offers residents easy navigation throughout the golf cart paths in the community.
Del Webb opened Sun City in 1960 and was the first active adult community in the country. This large age-restricted development consists of more than 27,000 homes that were built between 1960 and 1978 and is home to about 40,000 full and part-time residents. Sun City hosts numerous amenities spread throughout its complex that includes eleven golf courses, seven recreation centers, 19 shopping areas, 30 places of worship and more than 200 clubs and interest groups.
Sun City is known for its reasonably priced homes, low property taxes, and low association fees. Sun City in Arizona is a self-contained community that provides interconnectedness with the area's surrounding attractions and amenities. Residents get around the community and town via golf-cart legal streets that are a convenient mode of transportation to shopping centers and recreational facilities in the area.
Just two-and-half miles west of the original Sun City Arizona, this 16,900-home 55+ community offers retirees an enviable lineup of amenities and recreational facilities as well as a variety of retail stores and shopping centers spread throughout the development.
Sun City West has golf-cart legal streets that allow residents to get around seamlessly to do their shopping, run errands, or visit the Del E. Webb Hospital. Residents also never have to travel far because within its borders it has banks, restaurants, post offices, churches, supermarkets, and pharmacies. In addition to these everyday necessities within the community, residents also have four large clubhouses, nine golf courses, 27 tennis courts, mini-golf, gardening plots, and multiple outdoor swimming pools.
Green Valley is an unincorporated retirement community composed of 59 homeowner associations. Green Valley Recreation consists of approximately 27,000 residents. Green Valley Recreation owns and operates a member services center, 13 recreation centers, eight golf courses, and hundreds of social clubs and organizations. Residents who live in any Green Valley Recreation community have access to amenities found in each of its communities, allowing members to have easy access to amazing amenities no matter where they are located.
Ideally situated in the heart of Ocala, Horse Capital of the World, On Top of the World is a luxurious active adult community that will have 10,000 homes at build out. This age-restricted community features more than 315,000 square feet of world-class amenities spread throughout its scenic landscape.
This development offers everything retirees could want or need without ever having to leave their familiar surroundings. From educational classes and lectures at Master the Possibilities Education Center, shopping and entertainment options at Circle Square, on-site retail shops, several distinct golf courses, and state-of-the-art fitness centers and spa, On Top of the World has what active adults could want for an exciting lifestyle.
Holiday City at Berkeley is the largest active adult community in New Jersey. This age-restricted development was built between 1969 and 1996 and has more than 10,000 homes. It's comprised of several unique neighborhoods and is made up of five different homeowner associations.
Each community provides their own private clubhouses, pools, and social clubs for its residents. Holiday City at Berkeley also provides daily necessities within the community's boundaries like retail shops, medical facilities, restaurants, banks, bakeries, and numerous recreational facilities.
Laguna Woods Village opened its gates in an unincorporated area of Orange County in 1964. After six months of being open, more than 900 residents moved into the active adult community. In 1999, the city of Laguna Woods was incorporated and 90% of the population are residents from Laguna Woods Village.
This active adult community hosts more than 12,000 homes and is situated on 2,100 acres of rolling hillsides in scenic Orange County. The community offers an ideal retirement lifestyle in Southern California thanks to its seven clubhouses, 36 holes of golf, an equestrian center, and more than 250 social clubs and activities.