The countdown to retirement has begun for many active adults around the country, and there's a lot to look forward to as you inch closer and closer to that new beginning. You can plan on having more time to pursue what you're passionate about, or maybe you'll find new hobbies and discover new interests.
During retirement, some active adults start second careers, creative endeavors, or entrepreneurial business plans. Staying fit and healthy is also a priority, inspiring many active adults to take up golf, tennis, pickleball, hiking, swimming, yoga, or any number of athletic pursuits.
Every retirement countdown is unique, depending on who you are and what your plans might be. However, there are a few things that every soon-to-be-retired person needs to plan for, and we're taking a closer look at those today.
Plan Your Timing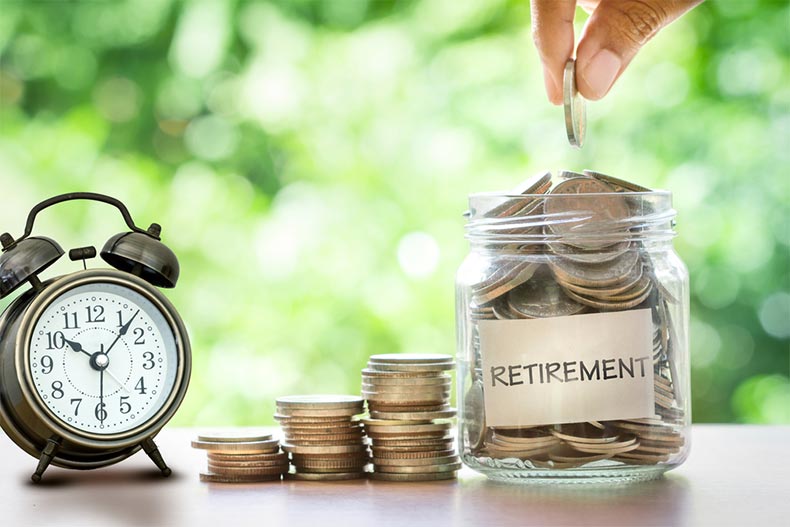 Retirement may be five years away or you could be starting a 20-year plan now. It's easy to envision the next steps, but one of the trickiest things to do is set a date. You don't have to have a specific date, but a range is a good idea. Maybe you're thinking of the spring of 2025 or the end of the year in 2028. Try to narrow down the timeline to at least a year, and then see if you can pinpoint a month or even a season.
Knowing when you plan to retire will help you make smart decisions now, especially when it comes to how you spend and save, where you put your investments, and how quickly you want to pay off your current mortgage and other debt.
Typically, if you're young and already planning to retire in 25 to 30 years, most of your investments will be a bit riskier. Older investors who are planning to retire in the next few years will likely make financial moves that protect income and preserve capital.
Wherever you are on the retirement countdown, it's always a good idea to diversify and balance your investments and your finances. Good planning starts with a time frame.
Crunch the Numbers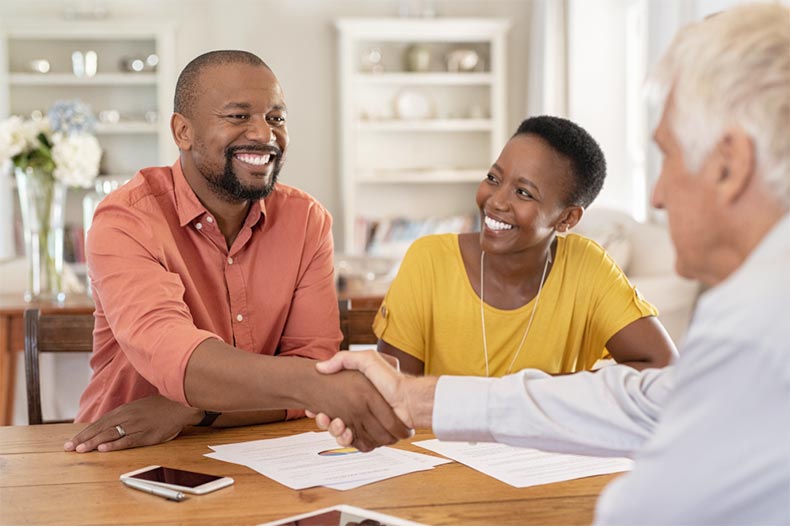 The money matters and budgeting will be a huge part of retirement planning. You'll have to think about how much money you'll need to live, what kind of splurges you're hoping to fund, and where your largest expenses are likely to be.
Calculate your anticipated retirement income and contribute as much as you can to your retirement accounts, especially if you're eligible for catch-up contributions. According to the Department of Labor, only 40 percent of Americans know how much they need to save for retirement. You don't want to guess at your magic number. The earlier you start to save and calculate, the better you'll be at managing day to day expenses when you're retired.
Consider working with a financial planner if that's not already part of your retirement strategy. Make sure you know how much Social Security you can expect to earn. Gather all the data and put together a detailed financial snapshot. You may need to adjust your retirement countdown based on what you find.
Where You'll Live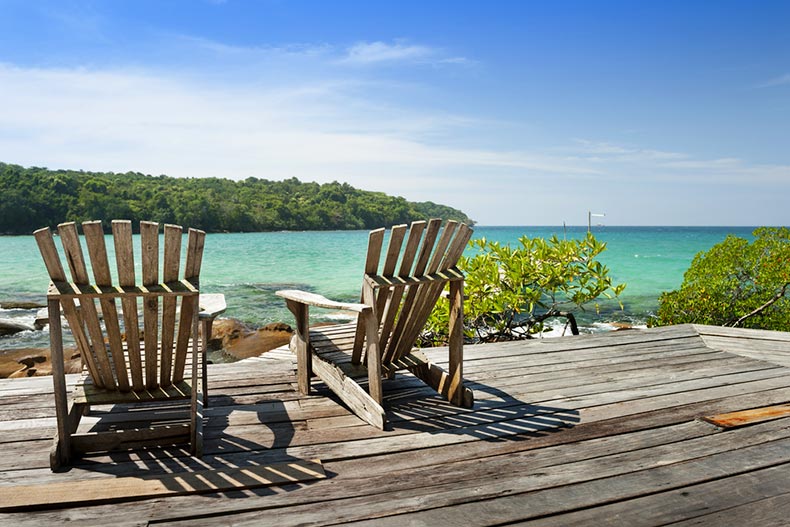 Deciding where you want to live is one of the fun parts of retirement planning.
It's important to think geographically as well as logistically. Perhaps a Florida retirement has always been part of the plan. That's great, but additional decisions will have to be made. Atlantic Coast or Gulf Coast? Southern, Central, or Northern Florida? Single-family home or low-maintenance condo? Sprawling master-planned community or cozy 55+ high-rise.
There's more to retirement living than Florida. Other popular destinations include Arizona, North Carolina, Texas, and even states in the Pacific Northwest like Oregon. Many people approaching retirement age are considering the option of staying where they are and simply downsizing into a home with less yard work and more opportunities for socializing and fun.
Where you live in retirement will have an impact on your income and expenses. Geography determines your tax rate and how far your money will go. Weigh the risks and benefits of renting versus owning and think about how close you want to be to grandchildren, golf courses, beaches, and airports.
Start following the local news and real estate trends. This will provide useful information about the place you plan to call home one day.
Prepare for Medical Needs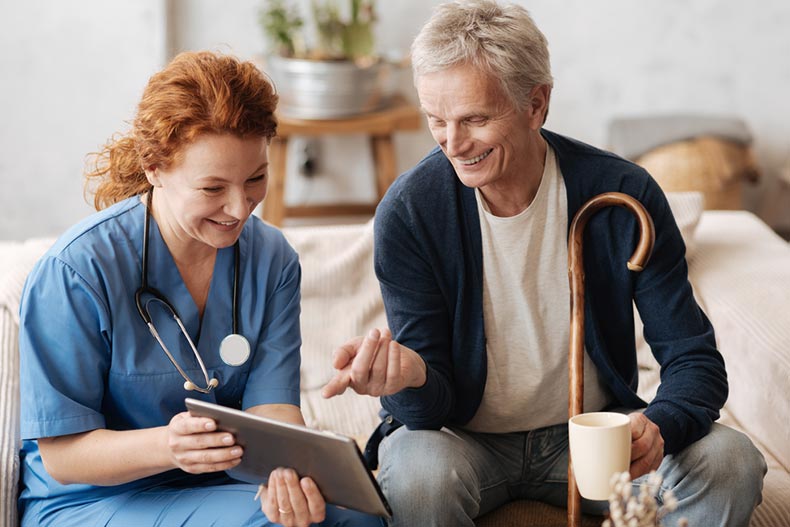 Some people retire feeling healthier than they ever have in their lives and others have a list of pre-existing conditions and necessary medications that will follow them into the next stage of life. Wherever you fall on that spectrum, make sure you're preparing for your health care needs.
Not only do you have to be in a place where you have access to good doctors and hospitals, you also have to think about health care costs. Most Americans who are 65 and older plan on Medicare to insure them against normal medical costs. Supplemental coverage, however, is becoming less of a luxury and more of a necessity. Look into plans that can help you pay for additional expenses that are likely to start adding up as you get older.
Long term health care costs will need to be planned for, and Medicare won't cover many of those. Long term insurance might be something to explore. Buying when you're young will lock in lower premiums than if you wait until you need the insurance. Health Savings Accounts can also be beneficial, especially when you're able to accumulate the contributions you make but don't use.
Estate planning and life insurance need to be part of any complete retirement plan. Gather the advice and expertise of accounting professionals, lawyers, and insurance professionals.
Use a Retirement Countdown App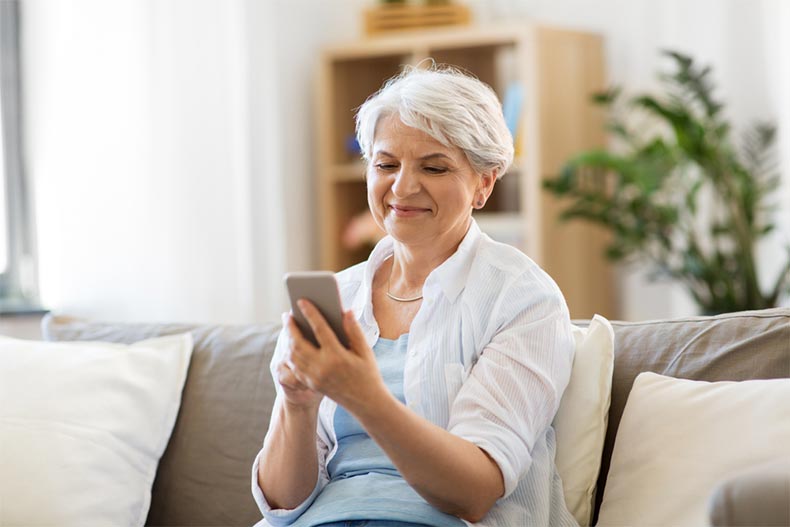 There's an app for everything. Most of us can probably remember days where we'd fall asleep without a sleep app or remember to turn on the house lights without a security app. But things are different now, and most active adults who are cruising towards retirement have adapted. Homes in 55+ communities are wired with smart technology and just about everything can be done with a single phone swipe.
It should surprise no one that retirement is also app-driven. Retirement countdown apps are growing in popularity, and most of the best ones are free and user-friendly.
This app keeps track of how much time you have until your retirement date. Users simply have to set the date and time and then can get to work customizing their retirement interests and to-do tasks.
The background theme you choose might be the mountains, the beach, the woods, a vineyard, or your own favorite picture. You can set the countdown timer to track years, months, weeks, days—even seconds. It has calculators, links to services like insurance quotes, and even a place where you can keep track of bucket list items.
There's also Minimalistic, a retirement countdown app that can be used for other things such as timing presentations or setting reminders for things you don't want to forget. The numbers and fonts on this app are large, making it easier to see. This app is simple to start, stop, restart, and set. It's available for both Android and iPhone users. It's not free, but it's also not expensive.
For a retirement countdown app that's easy to integrate with social media platforms, there's Countdown. This app allows users to share their countdowns with friends, family members, and pages like Facebook and Instagram.
If you're planning to retire at the same time as a bunch of your friends, you can follow each other as you get closer to the magic date. It's highly customized and available on iPhones and Androids. It's free and can count down to events like vacations, holidays, and special events.
How to Celebrate Your Retirement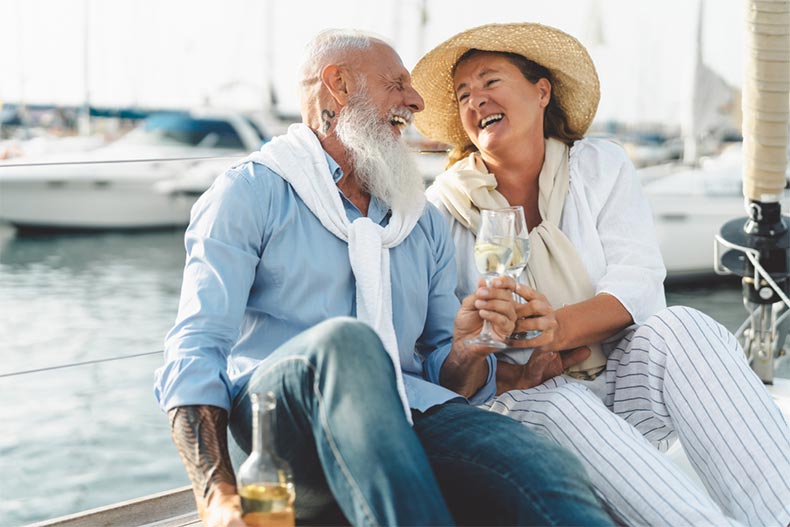 The countdown to retirement may feel like a celebration in itself. But, there's no reason not to get the party started early. The closer you get to retirement, the more you should reward yourself.
Honor your accomplishments once you hit retirement and along the way. Here are some great ideas on how to do that:
Plan a Party
Your retirement party can be as huge or as intimate as you want. There's no need to wait until the day that you officially retire, either. Why not host a series of celebrations leading up to the big day? Have a Five Years Until Retirement Party or a One Year Away Party or whatever you want to help you count down the days and prepare for the change in pace and priorities.
Take a Trip
Travel is an extremely popular way to celebrate retirement. Maybe it means renting an RV and driving across the country without a plan or an agenda—just hitting the open road. It could mean an African safari or a tour of European capitals. Whether you're heading for wine country or the Great Lakes or a deserted island, let your wandering inspire new ideas for who you want to be during the next best years of your life.
Learn a New Hobby
Perhaps you never had time to learn how to play the harp. Now is your moment. You can learn a new language, brush up on yodeling, or try gardening. Active adults have been known to get energized by doing new things once they're retired. Make this moment count and decide what you want to spend your time doing, not what you have to spend your time doing.
Put Together a Business Plan
Thinking about a catering business or always wanted to walk dogs for fun? Retirement is a great time to do something different. It doesn't have to be a full-time job; in fact, it doesn't have to be a job at all. Maybe you want to focus on writing poems or sewing dolls. The Small Business Association has a term for people who start their businesses later in life: Encore Entrepreneurs. Celebrate new beginnings with a new business.
Volunteer Your Time
If you're not worried about making money but you still want to put your time and talents to good use, celebrate your freedom by giving back. You can volunteer with a local charity or raise money for your favorite political candidate. Volunteer work is great for mental health and it's sure to make you feel good about what waits for you in the future.