According to the 2019 55places National Housing Survey, 67 percent of active adults plan to spend most of their money during retirement on travel and vacations. That was by far the most popular selection, providing clear insight into what's important to many active adults today. While it's critical to find the right place to call home and the right community to live in, it's also imperative to be able to enjoy life and explore the world around you, whether near or far.
Of course, that's often easier said than done. If you're traveling around the world or just taking the RV over state lines, there's a lot of planning that goes into a vacation and plenty of ways for your perfect trip to go wrong. The last thing you want is to be excited about your ideal getaway only to find out that you forgot to pack something essential or book a reservation you needed.
Before you plan your next vacation, whether it's a last-minute trip across the state or a bucket list destination across the globe, run down this handy list to make sure you're covering all your bases.
Picking Your Destination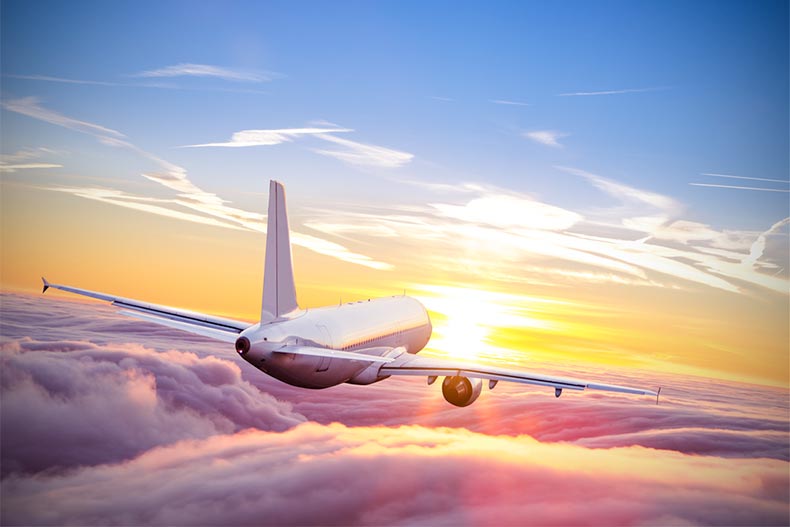 The Best Sites for Booking Your Trip
First things first: Where are you going? Do you want to embark on a river cruise through Europe or have some local fun in the Florida Keys? What kind of adventure do you want? Once you've figured that out, it's time to book the trip. Depending on the kind of vacation you're taking, there are a number of useful resources and sites you'll want to consider.
If You're Flying: Google Flights, Kayak, and Orbitz find the lowest prices for you and allow you to compare those prices to other websites. You can also use the sites to filter alternatives, such as a specific airport or connection, that could save you money. Also, make sure you check the airline's own site; they sometimes hold special deals for customers who come to them instead of the aggregators.
If You're Looking for A Package Tour: You'll want to consider Road Scholar, which creates "experiential learning opportunities" as part of their vacation packages. There's also ElderTreks and Grand Circle Travel if you want a tour that caters specifically to the active adult crowd. Those package companies can help you if you're looking for a cruise vacation as well.
If Your Focus Is Europe: You might want to consider a service like Grand European Travel or take a look at what Rick Steves' has to offer in the way of tours. These services offer highly focused packages that let you see the sights, eat the food, and enjoy the old country without worrying about itineraries and reservations.
How to Save Money on Booking
Honestly, we could stay here all day parsing out great tips and tricks for how to be a little savvy on your next vacation, so we'll stick to the ones we think will benefit you the most.
Timing Is Everything: Flying domestically? According to a study done by CheapAir.com, the best time to book your domestic flight for the best price is about 54 days in advance. However, it's also a good idea to set up a price alert with a site like Airfarewatchdog.com way before the 54-day mark to be aware of fluctuations. Also, consider timing your flights on a Tuesday, Wednesday, or Saturday. While this isn't a hard and fast rule, these are traditionally cheaper days to travel as they're less popular than days like Friday or Sunday.
Keep an Eye on the Smaller Carriers: Spirit, Allegiant, Frontier, Icelandair, WOW air, Air Berlin, Norwegian Air Shuttle, Ryanair, and EasyJet offer great deals, depending on where you're going. Make sure you check the fine print as those low ticket prices might not include many add-ons, such as checked baggage, assigned seating, or food.
Consider Buying Your Tickets on a One-way Basis: Sometimes, you're able to find better prices when buying one-way tickets instead of roundtrip. This can also work in your favor if you're making a multi-city trip. If you do your research, you'll be surprised by all the ways you can cut a couple hundred dollars off your total ticket bill.
Ask for a Better Rate: If you find a good hotel rate or a package deal online, consider calling them to ask if there's actually a better offer available. Often times, that's how you find out about a senior discount or a special package that's not being promoted on a website.
How to Avoid Scams
It's inevitable that you're going to come across a travel deal that's too good to be true. Chances are, that's because it is. Here are some tips to help you determine whether or not an offer is for real and when you need to walk away.
Beware of "Free": If someone is offering you a "free vacation," your red alert signal should already be up. There's almost no such thing, especially from some random person on the phone or internet, so be wary of any offer like that. That also goes for free nights in a hotel, free meals, or any other free add-on that you didn't specifically coordinate.
Use a Credit Card: As much as you can, pay using a credit card instead of cash or check. Doing so gives you more protection in case you don't get what you paid for. Often times, the credit card company will work on your behalf to fight the charge or rectify the situation.
Ask for Recommendations: Use personal recommendations from friends and family to decide which companies to work with. There's no better way to ensure that a travel company is trustworthy than if you know someone who has used them and can vouch for their service. They'll also be able to give you a heads up about any additional fees or alterations from the initial offer.
Do Your Research: Research the companies you book your travel with. If you're using a travel company, look for online reviews or ask friends and family. See if any negative reviews come up and how the company responded to them. Also, make sure you actually read all the contracts you sign with the company as there will likely be language in there that explains what happens in the event of delayed or canceled flights, problems with the trip, etc. If you don't see those questions answered, ask them.
Don't Feel Pressured: If someone is pressuring you to fork over your credit card information, to give up personal information, or to sign up for some kind of club or special offer, don't do it. A reputable company doesn't have to force you to buy their service. At the first sign that you feel uncomfortable, it's entirely your right to walk away, hang up the phone, or close the website. You can always come back later after verifying the offer is legitimate.
Financial Considerations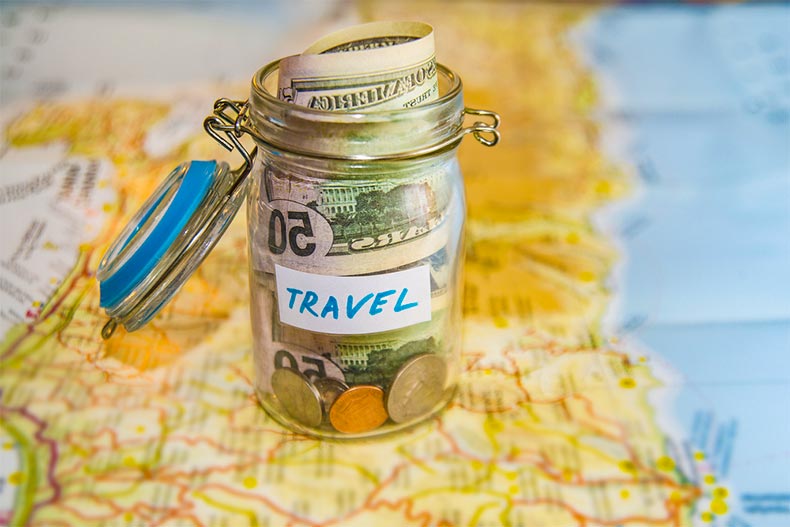 Research the Costs
Whether you're taking a budget vacation or a luxurious trip around the world, it's never a bad idea to be aware of the costs that lie ahead. The last thing you want is to get surprised with an expense you didn't prepare for, which can derail a great trip very quickly.
Costs May Vary: Don't assume that just because things cost a certain amount where you live that's also the case wherever you're traveling. That's especially true if you're traveling internationally. Do your research to find out if you should expect to pay more (or less) for meals, accommodations, or transportation. It'll save you from some serious sticker shock down the road.
Create a Budget for Yourself: You can't predict specific costs, but you can get a general idea of what you might spend each day on meals, transportation, lodging, and shopping. You can either stick to your number or just use it as a guideline, depending on your preference.
Compare the Numbers: Check that budget against the activities and destinations you have planned. Now that you can see the costs involved, perhaps that will change the choices you make. Maybe that side trip isn't worth the extra cost, or perhaps there's financial room for another stop you hadn't considered. Knowing the costs involved will help you fine-tune the entire experience.
Travel Insurance
The bad news for active adult travelers is that you're probably going to pay a little bit more than most for travel insurance. However, there's a good reason for that: You're more likely to actually need it. While specifics vary based on the insurance you get, the point is to protect yourself against unforeseen travel issues and mishaps. They include trip cancellations, trip interruptions, lost baggage, and medical emergencies.
That last one is what makes it such a good idea for active adults as many U.S.-based medical insurances don't work if you're going overseas. You'll have to check to make sure your travel insurance covers pre-existing conditions. Also, make sure you do your research on the policy's evacuation insurance, which will cover expenses in case of an emergency. It's extremely helpful to have in situations when you're too sick to fly on a commercial airline.
There are many ways to get travel insurance. Check with your credit cards, airline, cruise line, or vacation company. You can also check InsureMyTrip to compare independent agencies. A good rule of thumb is that travel insurance should cost around five percent of your total trip cost and the emergency medical coverage should at least be in the $10,000-$50,000 range.
Credit Cards
We're not talking about credit cards with good miles programs because you would have used that already. We're talking about best practices for credit cards during your trip, which is especially critical when traveling abroad.
Keep It Simple: When it comes to credit cards, keep it simple and use common sense. A widely accepted card like Visa and Mastercard is smarter than a smaller or niche brand. And, if possible, travel with more than one credit card just in case you run into an unforeseen issue with balances or declines. Plus, there's no reason not to think strategically and earn points for your next trip while on this one.
Check Your Card's Travel Protections: Make sure you research any travel protections that come with your credit card. Not every card offers them, but certain ones have built-in protection to make up for flight delays, trip cancellations, lost baggage, and accidents.
Notify the Card Company of Your Travels: Make sure you alert your credit card issuers that you're traveling, especially if you're leaving the country. If charges from across the country or globe start showing up on your account, they might start declining them on principle. These days, there's often an option online that allows you to alert your credit cards and bank about travel plans.
Set Some Money Aside
You've figured out how much you'll be spending and what you'll be doing. Now one of the best things you can do is create a "travel fund" before you go. You don't have to save much, but every little bit helps. Even if all it does is pay for a few meals, it feels like "found money" when you actually use it. The easiest way to do this is to open a savings account (watch for minimum balance requirements), set up automatic transfers based on a schedule, and don't touch it until the vacation is here. Of course, you can also just start a change jar in your house if you want to keep things low-key.
There are also a lot of good apps out there that can help you budget before a big trip. Check out Mint, YNAB, and Digit as potential resources to help you set aside what you need without requiring you to do all the heavy lifting.
Before You Go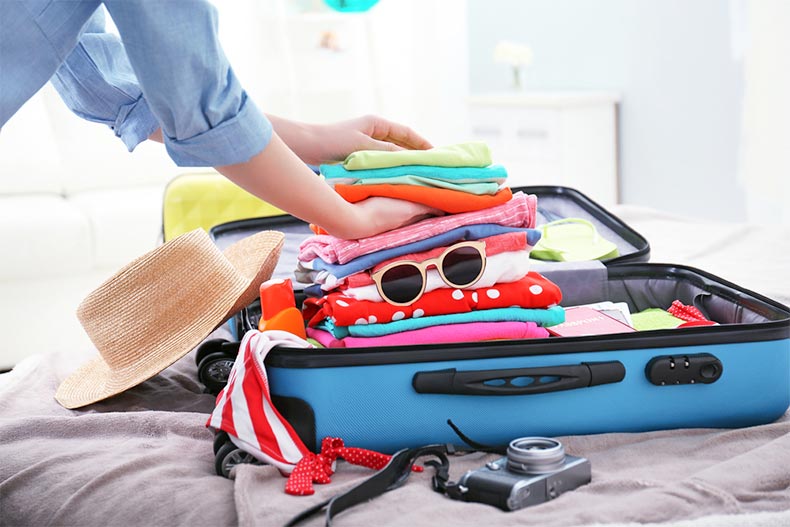 Plan Your Activities
You've picked out your destinations and figured out how to maximize your money. Before it's time to take your trip, you'll want to really make sure you've buttoned up your itinerary. Make sure the activities you're going to do match up with the budget you've created. If any adjustments are needed, either to your savings or to the itinerary, now is the time to make them. This way, it's fresh in your mind how the financial situation shapes up.
It's also a good time to double-check your plans and make sure you're making any necessary reservations or tour bookings beforehand.
Check Your Documents
If you're traveling within the United States, you don't need to worry too much beyond carrying the usual documentation (driver's license, ID cards). However, if you're leaving the country to travel abroad, be it China or Canada, you're going to want to make sure you've got the proper documents in order.
First and foremost, if you don't have a U.S. passport, you better get one. They cost $135 ($110 to renew) and they're good for 10 years. Processing times vary, but you should give yourself at least two months beforehand to make sure you get a new passport. However, if you've left it too long, you can pay a $60 expediting fee (plus overnight shipping) to get it within three weeks.
If your passport is going to expire within a few months, you might want to go ahead and get that renewal beforehand. Many countries require that your passport be valid for at least three months after your return to America.
If you're traveling in North America or most of Europe, your passport will be good. However, double-check what every country's documentation requirements are because they might ask for more. For example, the Czech Republic and Poland require visitors to have proof of medical insurance (though it's unlikely they'll actually check this).
Automate Your Bills and Subscriptions
While you're doing so much planning about what will happen on your trip, don't forget to do some planning for what happens while you're gone. Depending on the length of your trip, you'll want to make sure that various bills and monthly charges are paid, either by pre-paying or automating payment. If there are ongoing or weekly services that you won't need while gone, make sure you cancel them.
You should also let the post office know that you won't be home and that they should hold your mail until you get back. Otherwise, your mailbox will get overloaded and it could draw attention to your absence.
Pack Well
Packing might be something you do last minute by shoving everything into a suitcase, but there are some pretty simple ways to make life easier for yourself.
Make a packing list. This will help you identify items to pack that you might not have thought about.
Roll, don't fold. Tightly rolled clothing takes up less space than folded clothing. It might not seem like it, but it's true.
Pack your socks into your shoes. Why waste that extra space?
Separate in-flight essentials. Anything you'll need easy access to should be in a pouch or small bag.
Pack food storage bags to store food, jewelry, and wet swimwear.
Bring half of what you initially pack. If you're looking for ways to cut down bag weight, this handy tip makes you really think about what's essential.
Learn the 3-1-1- rule. Modern travel means dealing with TSA's rules about what you can take on flights. Knowing the rules will inform how you pack toiletries.
Know your airlines' baggage rules. Don't risk a $50 or even a $100 fee for oversized baggage. Confirm how many bags you're allowed to check for free and figure out if the extra bag fees are worth it.
Each destination and vacation will have it's own questions and concerns, but we hope this guide gets you started on planning your next trip, whether near or far.
How 55+ Communities Can Help
Most often, the low-maintenance lifestyle of a 55+ community is very appealing to active adults. While the level of maintenance provided by the homeowners' association varies from community to community, many are known for providing exterior maintenance, including lawn care and snow removal.
This is not only convenient when you're home, but also when you're away. Living in a true lock-and-leave community means you can go on vacation, and your home will be taken care of simply by locking the door. This makes longer vacations just a little less stressful because you know your house will be protected and maintained while you're gone.
There are hundreds of communities across the country that are considered lock-and-leave, including Quail Creek in Arizona, Heather Gardens in Colorado, as well as New Horizons South Bay and Laguna Woods Village, both in California. These are just a handful of the many options for active adults looking to expand their travel horizons in retirement.
Many 55+ communities also offer travel clubs for those who want to travel with friends and neighbors. These clubs give participants the opportunity to tour historical sites and visit cultural centers both locally and abroad.