As climate consciousness rises across the world, those over 55 are increasingly looking for sustainable and green housing alternatives. Some of the biggest builders of 55+ communities are seeking sustainable materials, eco-friendly appliances, and green building techniques. Here's what you need to know about green and eco-friendly communities.
How do those over 55 feel about green living?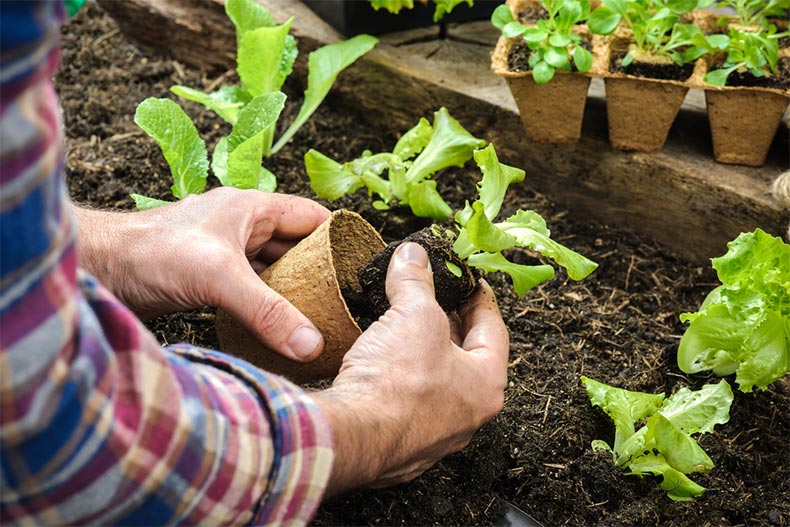 While younger people may be the current face of the environmental movement, recent studies show that older adults are very climate-conscious. One study from the U.K. found that those over 55 were more likely than any other age group to recycle, avoid single-use plastics, and buy in-season produce. They also turn down home thermostats at a high rate, use energy-saving light bulbs, and reduce air travel. A study from Brazil also found that baby boomers (those born between 1946 and 1964) had a greater awareness than other age groups of environmental sustainability, while a survey of 2,000 participants found that female baby boomers were the most likely to say they actively try to practice a greener lifestyle.
Many homeowners have also seen the financial benefits of eco-friendly practices. Solar panels can decrease energy bills, and water-saving appliances (like low-flow toilets and tankless water heaters) reduce water and sewage costs. Even simple fixes like new windows, good insulation, and lowering a thermostat when not home are green practices that reduce energy costs.
In housing and homebuying, greener living can offer a lot of elements that those over 55 are looking for. AARP found that many over 45 want to live in a community where they can walk to amenities, including parks.
For a new home, prospective homebuyers should look for a LEED certification from the U.S. Green Building Council, designating that a building has environmentally sustainable elements. Homebuyers may also want more energy-efficient appliances with the Energy Star rating, sustainable building materials, or a community garden.
What is an eco-friendly community?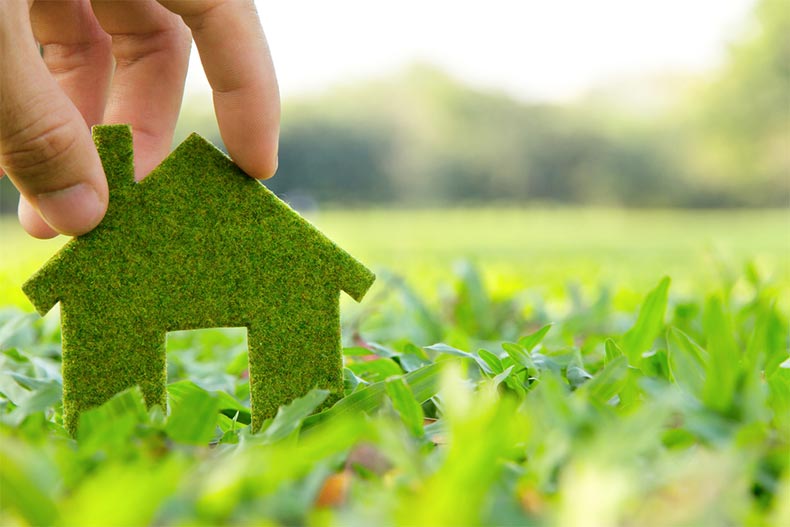 An eco-friendly community is generally designated as a community where many of those "green" elements are considered a priority. They're built and maintained in a way that reduces the carbon footprint of homeowners. A New York Times article emphasizes that the two best ways to evaluate the eco-friendliness of a community is by looking at LEED and Energy Star certifications. Energy Star is a label designated by the government for energy-efficient appliances. The LEED certification comes in four levels, and it shows that buildings have used recycled materials, have windows for natural light, and even choose drought-resistant plants in landscaping.
However, some communities will have energy-saving upgrades even without an LEED certification. These can include low-water-use toilets, geothermal heating, solar panels, and community gardens.
How are eco-friendly homes built?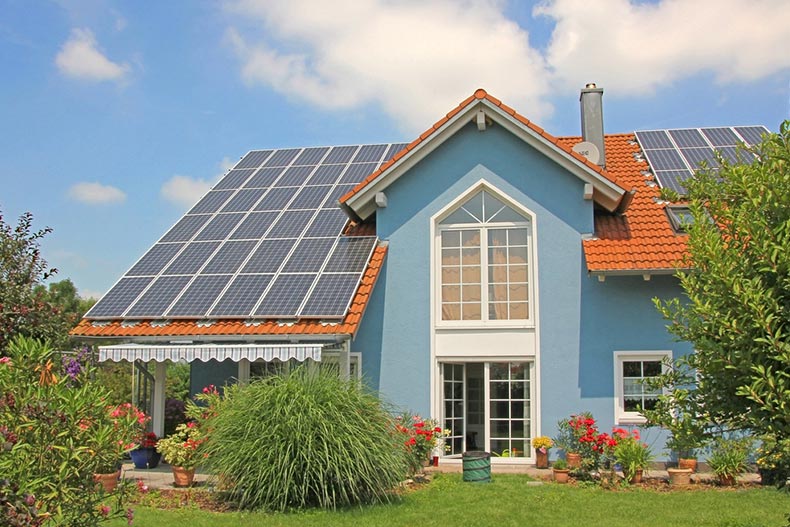 Many of the leading builders of active adult communities are exploring how their new homes can incorporate eco-friendly elements and encourage green living. Last year, PulteGroup—one of the nation's largest builders and the owner of Del Webb—announced the expansion of their Smart Neighborhood designs. These homes include, "rooftop solar panels, in-home battery energy storage, and enhanced energy-efficient building features throughout, including improved insulation, advanced heating and cooling systems, LED lighting, and a higher efficiency electric heat pump water heater."
Although this represents a small portion of PulteGroup's homes, they're expanding their green offerings in many new communities. Del Webb's green new homes include features like high-efficiency HVAC systems, low-emissivity windows, LED lighting, Energy Star appliances, tankless hot water systems, and programmable thermostats. Homebuyers can also customize interior design elements like cabinets, flooring, and countertops, allowing them to choose the most eco-friendly building materials.
Similarly, Lennar Homes offers many green features in their new homes like solar panels, low-flow toilets and faucets, tankless water heaters, Energy Star appliances, green building materials, high-efficiency lighting, and programmable thermostats.
Shea Homes is proud to be a leader in new, green homes. For many years, they've been offering their net-zero homes, which result in little or no cost for electricity. Their comprehensive design provides homebuyers with 14 energy-efficient options at no extra cost that can save homeowners up to $40,000.
Here are several active adult communities offering eco-friendly homes and promoting green living.
High $300s – Mid $600s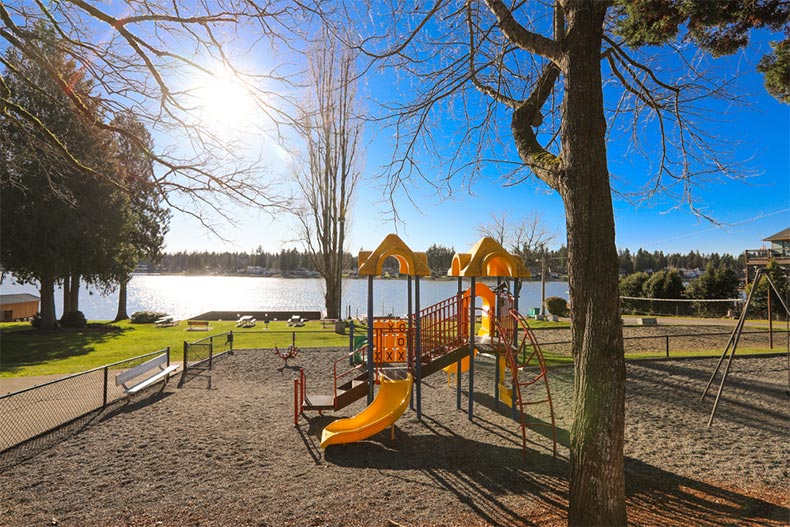 Trilogy at Tehaleh, built by Shea Homes, is an age-restricted neighborhood within the master-planned community of Tehaleh in the Seattle-Tacoma area. At Trilogy, prospective homebuyers can experience nature and green living with eco-friendly homes.
The community has a trailhead with access to ten miles of hiking trails, and the single-family homes have eco-friendly features like large windows for natural light, tankless water heaters, and smart home technology. Homes start in the high $300s and offer one to three bedrooms, two or two-and-a-half baths, attached garages, covered patios, and open living spaces.
Request more information about Trilogy at Tehaleh here.
High $500s – Low $1Ms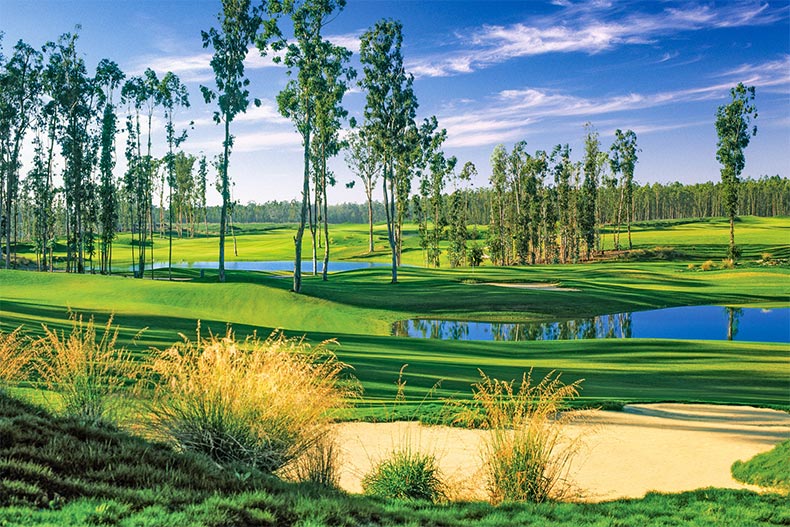 Trilogy at Monarch Dunes is another community created by eco-conscious builder Shea Homes. Located in Central California, this community is minutes from the coast, wineries, and other attractions.
Starting in the high $500s, homes in this community have many of the eco-friendly elements that come standard from Shea Homes. Prospective homebuyers can find attached and single-family models in a range of sizes and layouts. The smallest homes offer 1,500 square feet, while the largest offer 3,500 square feet. Residents also enjoy the verdant community, which includes walking trails, vineyards, a Tai Chi garden, a sculpture garden, and golf courses.
Request more information about Trilogy at Monarch Dunes here.
Mid $200s – Low $800s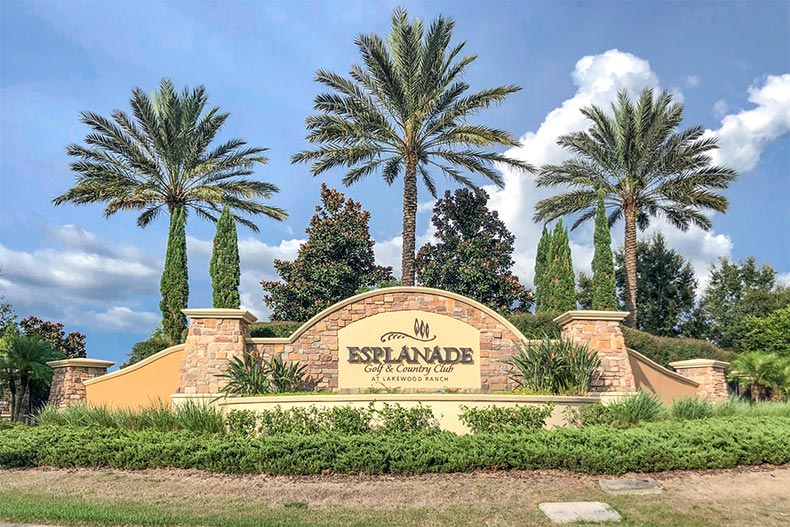 Located within the master-planned community of Lakewood Ranch, Esplanade at Lakewood Ranch is an active lifestyle community with over 1,000 homes planned. Also, Lakewood Ranch has the benefit of being the biggest green-certified community in the country.
Half of Lakewood Ranch is set aside as greenspace, giving residents plenty of places to hike, walk, bike, and enjoy the outdoors. Esplanade is also very walkable, with shops and stores within the master-planned community. The homes start in the mid $200s and offer a number of customizable features. The single-family homes range from 1,600 square feet with two bedrooms to 3,500 square feet with three bedrooms and a den.
Request more information about Esplanade at Lakewood Ranch here.
Mid $400s – Low $600s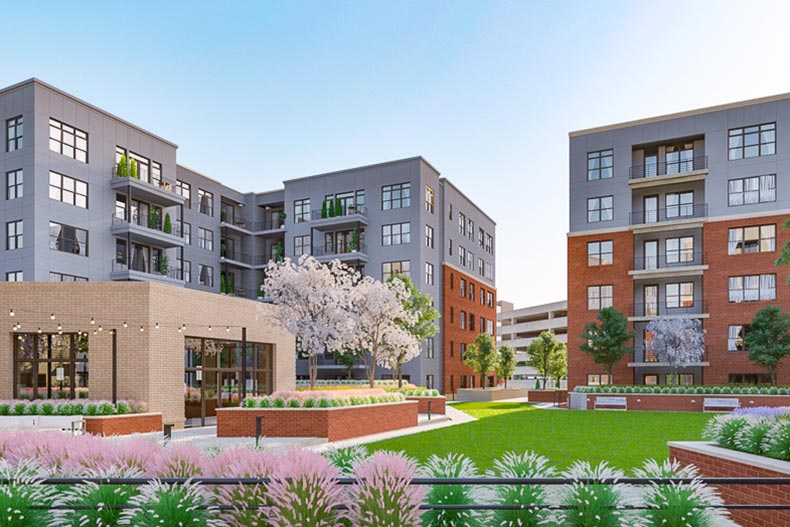 The Washington, D.C. area is another one of the most eco-friendly and liveable places in the United States, according to AARP. The Atrium at Metro West is a new condominium community that provides easy access to public transportation, restaurants, and grocery stores. Also, the community encourages an eco-friendly active lifestyle.
Built by PulteGroup, homes in this community start in the mid $400s and range from about 1,100 to 1,500 square feet with one to two bedrooms. Eco-friendly features include Energy Star appliances and heating/cooling systems.
Request more information about The Atrium at Metro West here.
Low $200s – Mid $400s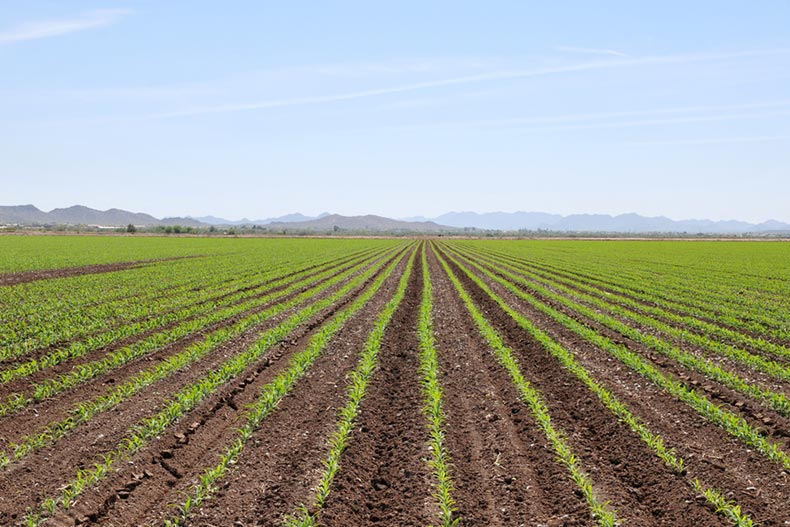 As part of the planned gated community of Estrella in Goodyear, Arizona, CantaMia has a particular focus on sustainable living. All of the homes can choose optional solar panel systems, internal moisture management, improved thermal systems, fresh air ventilation, and energy-efficient lighting and appliances.
The new home models range from one to four bedrooms and start in the low $200s. The CantaMia and Estrella amenities include fitness centers and clubhouses, but residents can also enjoy the scenic ponds and outdoor spaces of the community.
Request more information about CantaMia here.
Mid $200s – High $500s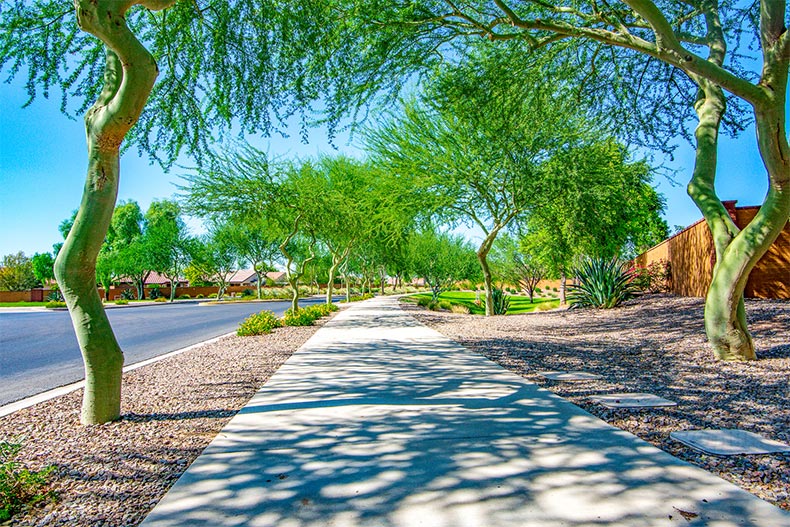 Sun City Festival is the newest Del Webb community in the Phoenix area. With over 7,000 homes planned, this 45+ community offers an active lifestyle with green living in mind.
The 22 floor plans are all intended to be energy-saving, while new technologies and construction methods reduce energy waste and promote conservation. Residents can also select Energy Star appliances and eco-friendly finishes for the home interiors. New single-family homes range from the mid $200s to the high $500s and offer one to four bedrooms.