It can be incredibly difficult for adult children to see their parents reach their retirement age and begin to show more obvious signs of aging. Whether they are ready or not, many adult children are recruited to help their parents find proper housing when the family reaches the decision that it's time for them to move out of their rented apartment or owned house.
The good news is that 55+ communities are a popular, practical, and widely available option. Amenities offered can suit the needs of adult children and their parents for years to come.
Learn more about what 55+ communities are, the pros and cons of choosing one, and how to find the best one for your parents.
What Are 55+ Communities?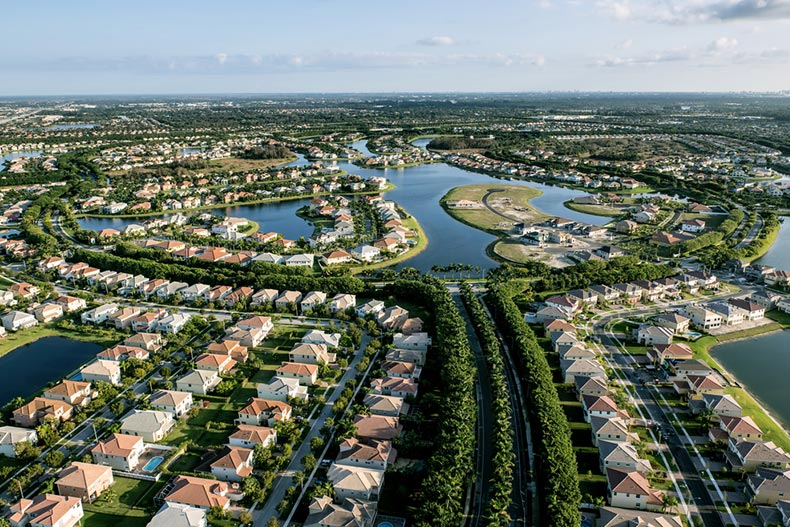 Although many people associate 55+ communities with assisted living units, they are very different. Assisted living units provide around-the-clock care and assistance with activities of daily living by nurses and nursing assistants. 55+ communities, on the other hand, are simply condos or homes where people above 55 years of age can live independently.
These communities are desirable for people who have reached retirement age. They provide amenities and opportunities for social events with other people of similar ages. Families with young children and college-age individuals are not allowed to reside in 55+ communities. So, residents don't have to worry about neighbors throwing wild parties or disrupting their peaceful evenings.
Pros of Helping Parents Choose a 55+ Community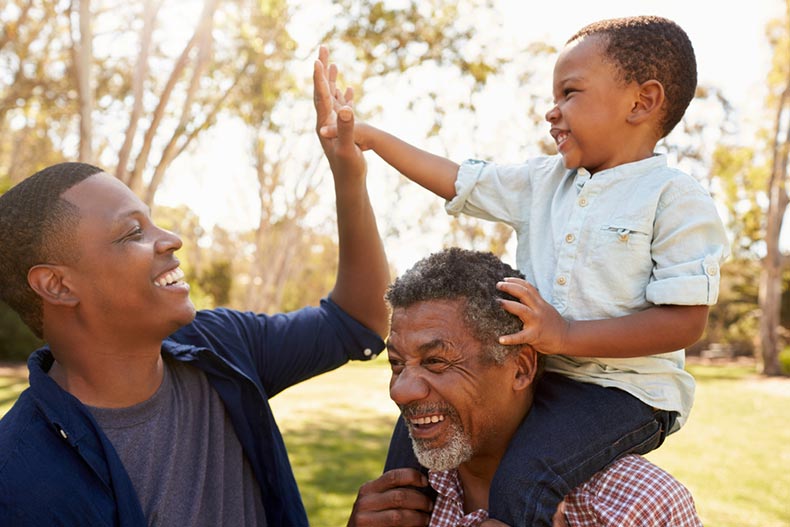 There are numerous pros to helping parents move into a 55+ community, including:
Fewer safety worries
Less maintenance
Better affordability
Adult children often worry about the safety and security of their parents when they live on their own as they get older. 55+ communities are typically equipped with security guards and other safety measures to keep the properties safe. Safety equipment, like emergency alert systems, is often available within reach. Many communities also only offer first-floor units, so you don't have to worry about a parent falling down the stairs or accessibility.
Those living in a 55+ community also don't have to worry about home maintenance tasks, like mowing the lawn or shoveling snow. This means that you won't have to step in and help with those tasks.
Finally, 55+ communities are sometimes more affordable than current living situations, especially if your parents are downsizing. Paying rent for a three-bedroom apartment or a mortgage on a sizable house is likely to be far more expensive than a smaller dwelling in a 55+ community.
Cons of Parents Living in 55+ Communities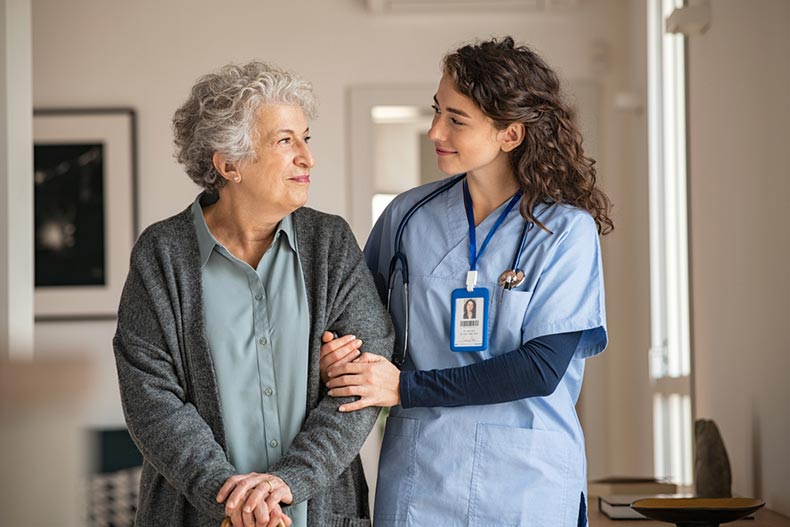 The main drawback of 55+ communities for some adult children is that there are no staff members directly checking in on residents at regular intervals, like assisted living facilities. Many aging people do need extra support for everyday tasks that 55+ communities are simply not equipped to handle. For those situations, assisted living may be the better choice.
Helping Your Parent(s) Choose the Right Community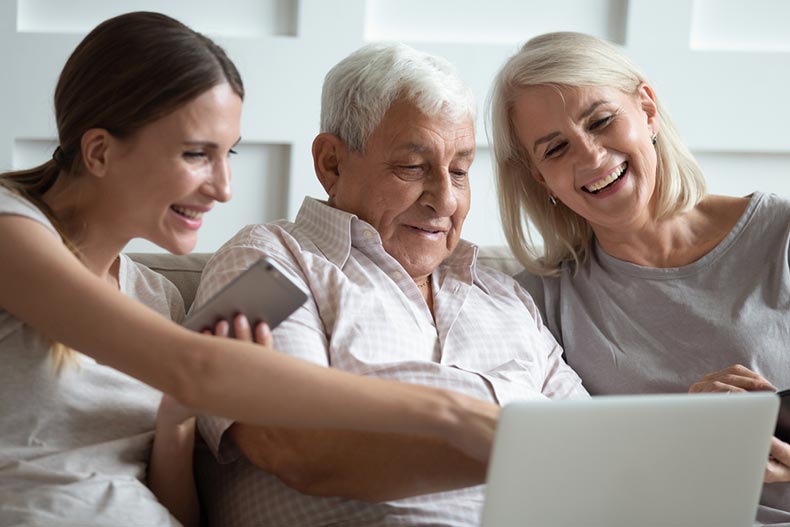 If your family comes to the conclusion that a 55+ community is the best option, there are several important factors to consider when attempting to pick one.
Location
When looking for a community for your parent, the first factor you should consider is location. Does your parent want to stay in the town they have lived in for years? Or are they looking to relocate somewhere with warmer weather? It's usually far easier to find 55+ communities near or in large cities, though options are available in more rural areas too.
Price
What sort of budget are you working with? Some parents plan to make the investment themselves. Other families rely on their adult children to pay for their housing in later stages of life. No matter which situation you find yourself in, budget is another significant factor to consider. Before you even begin to conduct a serious search, you and your family members should have a discussion about how much money can be spent on a 55+ community.
Spending too little can result in a poorly maintained community that your parents will be unhappy with. Spending too much has led some families to run out of funds far too early, leaving them scrambling to find another location. Create an estimated budget, and do your best to stay within your means.
It's important to note that in some communities, you are free to use the amenities and join the group activities once you purchase the property. In others, you may have to pay recurring fees for extra services and amenities. Factor these extra potential fees into your budget estimation.
Amenities
One of the most attractive aspects of 55+ communities is the activities and amenities. Many communities offer group exercise classes, tennis tournaments, weekly card games, and even group excursions to nearby restaurants and attractions. Some common amenities include outdoor pools, shuffleboard courts, arts and crafts rooms, exercise spaces, and common areas. Adult children almost always want their parents to stay social and active. These communities make those goals entirely possible.
By making an effort to find 55+ communities with activities and amenities your parents enjoy, you will make them feel heard and appreciated. Although this may seem like the least important factor on the list, this may be one of the largest factors that can contribute to a parent's happiness and satisfaction with a facility.
55places Can Make Helping Your Parents Easier Than Ever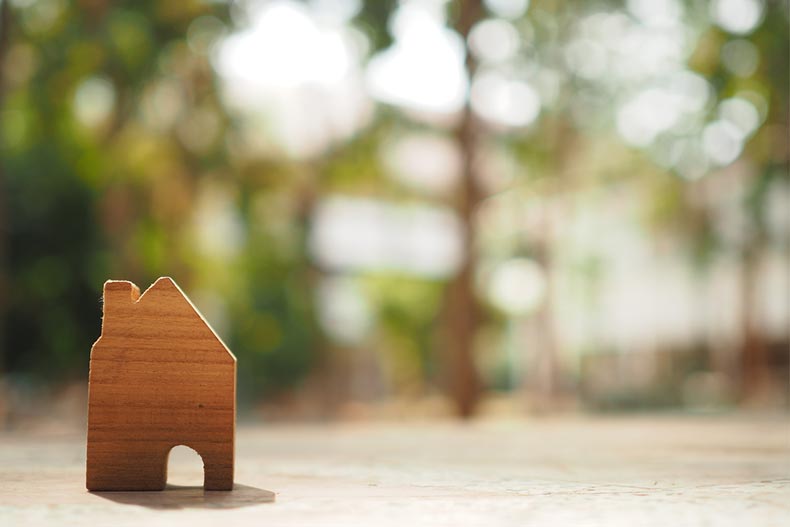 55places is a handy search tool to find the best 55+ communities all over the United States. You can begin your search by choosing your parent's ideal location, and then narrow down the results based on your budget, community size, and amenities.
Children of parents at retirement age used to have to scour the phone book or compare amenities in 55+ community catalogs. But those days are long gone. With 55places, you can find a suitable home for your parents in as little as a few minutes!