Is Arizona or Nevada more retirement-friendly? Both of these southwestern states offer mild winters with guaranteed sunshine and the chance to enjoy outdoor activities like golf or hiking for most of the year. But how do Nevada and Arizona compare for a 55+ active adult lifestyle?
Climate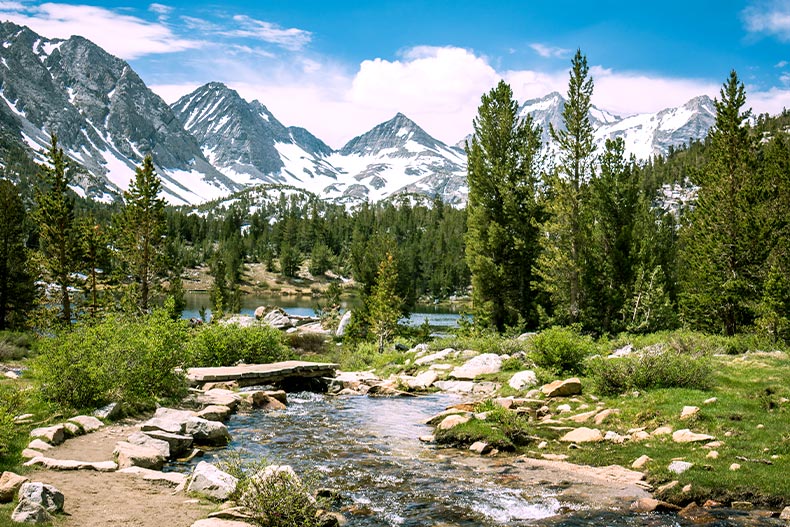 There isn't so much a vast difference in climate between Arizona and Nevada, but between the northern and southern parts of each state. Both states offer plenty of sunshine and little rain, with Nevada being the driest state in the USA. Both states also offer low humidity by way of a dry heat, and this can be beneficial to people with asthma, allergies, arthritis, or other conditions.
If you want to avoid bad winters then look to Southern Arizona or Southern Nevada, where winters are short and mild. Snowfall is minimal, though temperatures can fall below freezing at night, but usually only for a few days. Both states have mountainous areas which experience snowy winters but also avoid the excessive heat of midsummer expected in the desert climate of lower elevations.
Taxes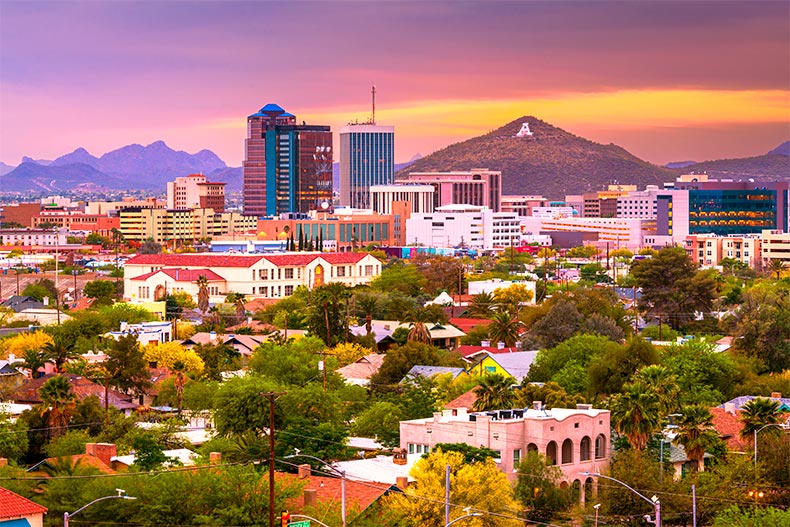 Both states offer tax benefits for retirees, which are particularly attractive if living off a fixed income, or if you have children who will inherit from you. Neither Arizona nor Nevada have any inheritance tax.
Nevada has the further benefit of not levying a state income tax, while Arizona tax laws have no gift or estate tax, nor does it tax social security payments. Some pensions are also exempt from Arizona state income tax. If these issues affect you, then more research for your personal situation may be necessary before choosing between Arizona and Nevada.
With favorable taxes providing more disposable income for retirees, it's also important to check the cost of living in your intended retirement destination. Both Arizona and Nevada have lower than average costs of living, although some places in Nevada are more expensive, such as Kingsbury and Gardnerville. Arizona is generally more favorable in this regard, with a cost of living that is typically five percent lower than the U.S. average.
Recreation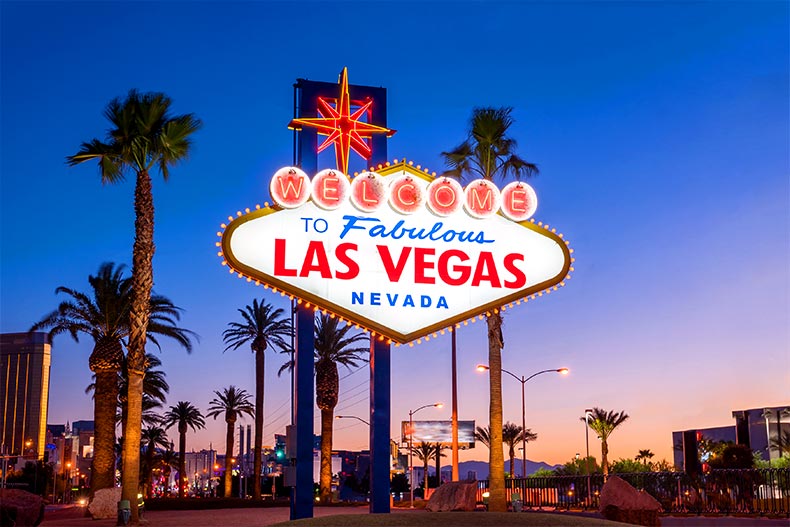 Both states offer a full range of cultural attractions, as well as plenty of outdoor activities which can be enjoyed almost all year round. Nevada's biggest city is Las Vegas, with a population of about 650,000. There are several other cities with populations over 200,000. In comparison, Arizona's capital Phoenix, is the sixth largest city in the U.S. with a population of over 1.7 million people. The state's second and third largest cities, Tucson and Mesa, both have populations over 500,000.
For entertainment, especially live entertainment, Nevada takes the win by having Las Vegas. Even if you live elsewhere in Nevada, it's an attractive option to be able to drive to Las Vegas for the weekend. Remember, though, that places in Northern Arizona such as Bullhead City are closer to Las Vegas than places in Northern Nevada.
There's more to Nevada than Las Vegas, however. Lake Mead and the Hoover Dam area are popular for outdoor recreation. In fact, Lake Mead is the largest national recreation area in the United States. Lake Tahoe and nearby Reno also have plenty to offer by way of both outdoor activities and entertainment and culture. Nevada also offers plenty of golf, wineries, and local events.
In Arizona, Phoenix and the surrounding urban area provide both cultural activities and access to the great outdoors. Phoenix also has several major sports teams, a thriving restaurant and bar scene, museums, galleries, and everything one would expect from the most populous capital city in the United States. The state's second largest city, Tucson, is surrounded by mountains and provides numerous outdoor opportunities as well as city attractions. Arizona is also one of the best states in the country for golfers, with over 300 courses.
Active Adult Communities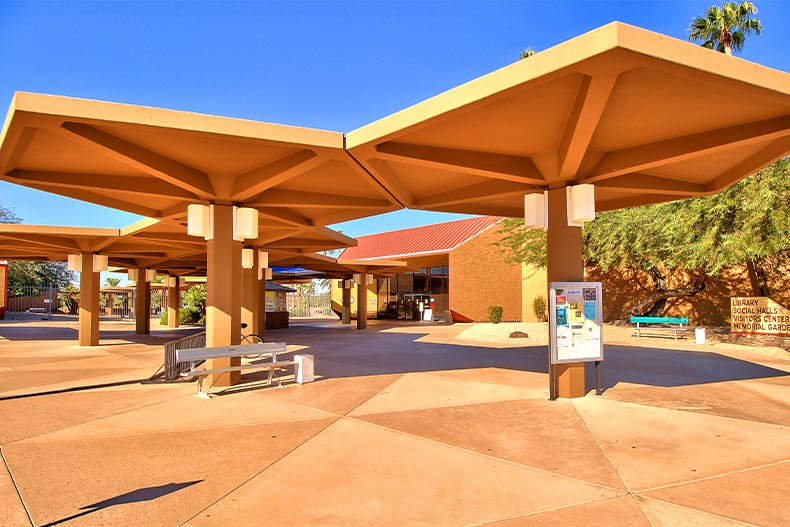 Arizona and Nevada are similar in area, being the sixth and seventh largest states in the US respectively. However, Arizona has a population of over 7 million, compared to Nevada's around 3 million. This means there's a far greater choice of active adult communities in Arizona.
Arizona has Sun City, the first planned 55+ community in the US. It features over 27,000 homes and plenty of amenities, including 11 golf courses, 19 shopping areas, and even its own hospital.
In contrast, the largest community in Nevada is Sun City Summerlin in Las Vegas, with almost 7,800 homes and its fair share of amenities, such as multiple clubhouses, hobby rooms, golf courses, and a 312-seat theater.
Is Arizona or Nevada More Retirement Friendly?
Both states have their advantages, and although there are many similarities, it's important to compare the differences to find whether Arizona or Nevada is more retirement friendly for your specific situation. The choice is yours!