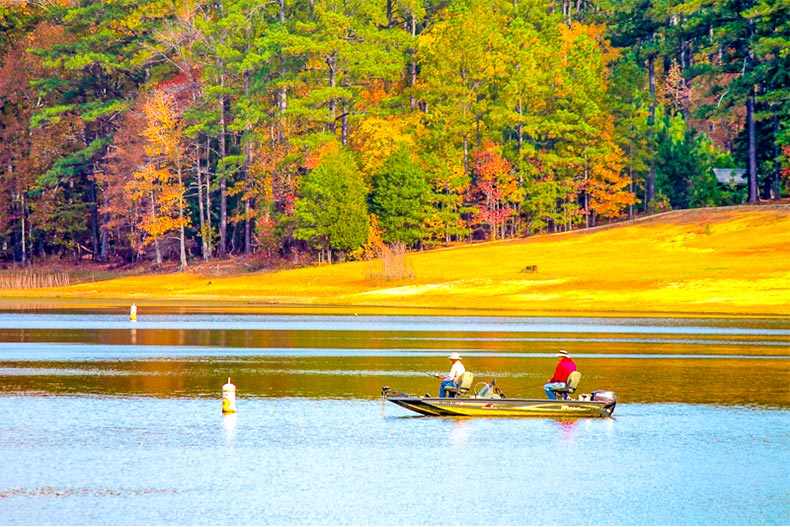 Retirement is often the ideal time to consider downsizing in space and clutter. It often helps cut back on time spent around the house doing maintenance as well as the amount of money spent on a monthly mortgage.
Columbia, South Carolina has several active adult communities that have plenty of options when it comes to finding the right house to downsize. Here are four of the best communities in Columbia for downsizing to consider.
Hulon Green - West Columbia
This gated, age-restricted community is made up of a combination of 140 single-family and attached homes. It features exceptionally affordable prices that start below $100k and homes are available on a resale-only basis. Hulon Green's standard condos run as small as 832 square feet, giving active adults who want to downsize a good opportunity to do so.
Condos can have between one to two bedrooms and one to two bathrooms. Single-family homes are larger with the smallest option having 1,500 square feet of living space and two to three bedrooms, two to three bathrooms, and a two-care garage.
Along with smaller living spaces and less space to take care of, residents can also enjoy the perks of having fewer chores to do as the community's homeowners' association takes care of all landscaping, lawn care, and maintenance in common areas. Other perks of living in Hulon Green include access to the neighborhood's clubhouse, fitness center, library, multipurpose rooms, outdoor pool and patio, plus, parks and natural space.
Lexington Villas - Lexington
The small Lexington Villas community is another incredible option to consider for downsizing in the Columbia area. Only resale homes are available with price points starting in the low $200s.
There are several home collections to choose from that vary in size. The Courtyard collection has two different floor plans available that are ideal for downsizing with less than 1,500 square feet.
The Aboreta is approximately 1,200 square feet in size with two bedrooms, two bathrooms and a two-and-a-half-car garage, while the neighborhood's Bramante plan offers 1,400 square feet of living space with two bedrooms, a den, two bathrooms, and a two-and-a-half-car garage.
Amenities include a clubhouse, multipurpose room, catering kitchen, billiards, and an exercise room. Outdoors, residents will find a pool, patio, grilling area, and fit pit.
Peach Grove Villas - Elgin
Peach Grove Villas is a small, gated community that features attached homes built by Epcon Communities. The gated community's prices start in the low $200s with several different ranch-style villas as home options.
Peach Grove Villas' Courtyard collection is the best option for downsizing and features two types of floor plans — the Bramante offers 1,400 square feet of living space and the Colonnade has 1,550 square feet of living space. Both plans feature two bedrooms, two baths, and a two-and-a-half-car garage.
A monthly homeowners' association fees cover exterior home maintenance as well as community grounds, giving residents more free time to enjoy doing things they love instead of mundane chores.
The low-maintenance lifestyle also allows residents to take advantage of the neighborhood's amenities, which include a clubhouse, multipurpose rooms, catering kitchen, exercise room, outdoor pool, and walking and biking trails.
Savannah Lakes Village - McCormick
Savannah Lakes Village is a large active lifestyle community located just a short distance from Columbia that is made up of a mixture of 4,800 single-family and attached residences.
Both new and resale homes are available that were built by several different builders, giving potential homebuyers a lot of choices when it comes to the look and feel of their home. The neighborhood's attached homes and condos are great for buyers looking to downsize. The attached homes can be as small as 1,200 square feet, while floor plans for condos in Savannah Lakes offer spaces as little as 833 square feet.
Residents will find a long list of amenities in the community, which include a 23,000 square-foot recreation center, ballroom, aerobics and dance studio, bowling alley, multiple athletic courts, indoor and outdoor pools, two golf courses, and walking trails.
There are also more than 40 organized clubs and interest groups that range from aqua fitness and archery to quilt club and skeet shooting.