Baby Boomers are flocking to small American towns for retirement. And the team at 55places understands the allure. Lower crime rates, less traffic, and a cozy camaraderie with the neighbors are the big draws to the best small towns to retire in the US.  
There was a time when small towns — those with a population under 5,000 per the US Census Bureau — got a bad rap. Even the best small towns for retirement were considered boring. And the worst was, frankly, backward! 
But the magic of technology has changed all that. While fast access to health care should still be high on your list of priorities when choosing a retirement community, issues like grocery shopping and public transportation have become less poignant, thanks to the apps like Instacart and Uber.
Today, we will cover the best affordable small towns to retire to in the states. We'll highlight criteria that matter most, like:
Population

Overall affordability

Safety

Access to quality healthcare

And other amenities unique to a location
Let's dive in!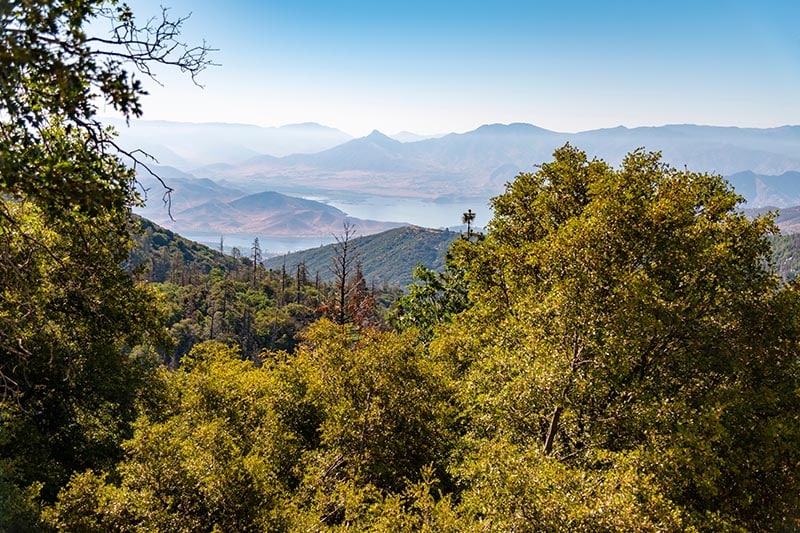 Wofford Heights is a scenic little town situated 45 minutes away from Bakersfield, CA. With a population of 1,600 souls, stunning views of Lake Isabella, and an average home price of $200,000, it's no wonder retirees love it here. The average home price in the state is $430,000, so Wofford Heights feels very affordable to Californians.
Wofford Heights retirees enjoy about 300 sunny days yearly, very mild winters and blistering hot summers.

It's a safe neighborhood with very low violent crime rates.

There are no hospitals in Wofford Heights, but outstanding medical care is available in Bakersfield.
Wofford Heights is among the best small towns to retire because it is quiet, casual and unassuming compared to other CA towns. Other than a little movie theater and some greasy-spoon diners, this town doesn't offer much for cultural entertainment or shopping. But hiking, fishing, boating, and motorsports are popular. So if you're outdoorsy, this might be the perfect place to spend your free time. 
One setback — if this matters to you — is the distance to international airports.

The tiny Bakersfield airport is 45 minutes away, but LAX is a five-hour drive.

Also, California is known for expensive gasoline and high homeowner's insurance costs.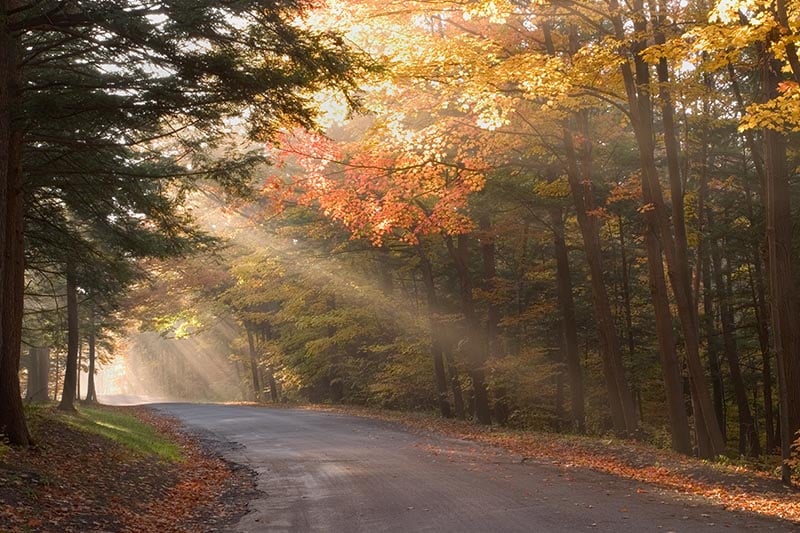 If blistering hot weather doesn't appeal to you, the four distinct seasons and snowy winters of Pendleton, NY, might be more your style. Located in Western New York — think Niagara Falls and the Great Lakes — this small town is 20 minutes from Buffalo and mere miles from the Falls. That means you have fast access to international airports and some of the best research hospitals on the planet.
"Foodies" in WNY enjoy easy access to some of the best food in the world, very safe neighborhoods, and affordable homes compared to the rest of New York. The average home price in Pendleton is about $350,000, compared to the state average of $411,000. That's a little high for our list of affordable retirement towns, but we believe the safety and outstanding healthcare make it worth the investment. 
Pendleton is 20 minutes from Buffalo-Niagara airport, so it's great for international travelers.

Gasoline and homeowners insurance are usually cheap, but auto insurance prices can be high.

Culturally, Pendleton has a tremendous football following.

Buffalo "Bills Mafia" fans

will find themselves right at home with chicken wings and chilly tailgate parties.

The only setbacks to living here are the price of homes compared to others on our list and the frigid winters.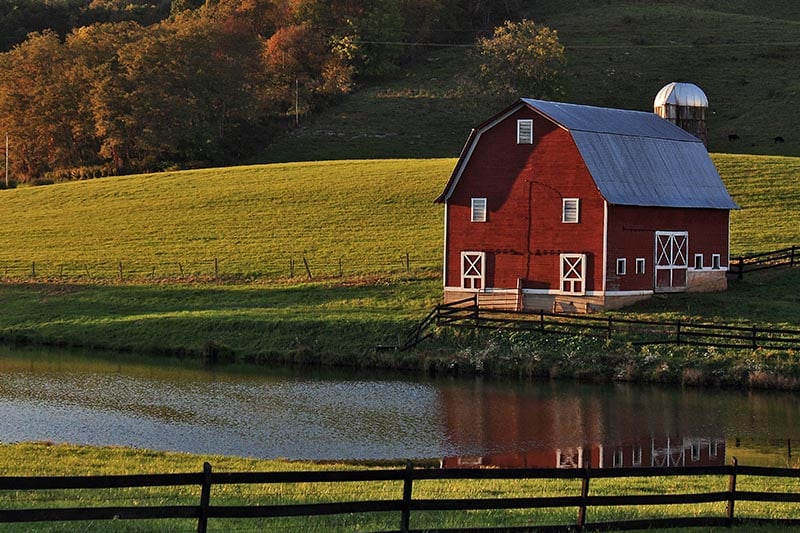 If you're reading this article and thinking, "I don't want to retire anywhere too hot or too cold," Lewisburg might be your future haven. The summers are hot and balmy, while winter is very mild.
West Virginia is known for its very reasonable cost of living. Gasoline, groceries and insurance are all very affordable, especially compared to California and New York.
There are a handful of hospitals nearby, so healthcare concerns are easily handled. 
This tiny town makes a perfect home for history buffs.

Several Civil War engagements happened here, so historians and re-enactors will enjoy themselves.

Culturally, the town hosts a unique holiday parade every New Year called "Belsnickle."
Like much of the nation, Lewisburg home prices have skyrocketed this year. But historically, homeowners could find a place in the $200,000 realm.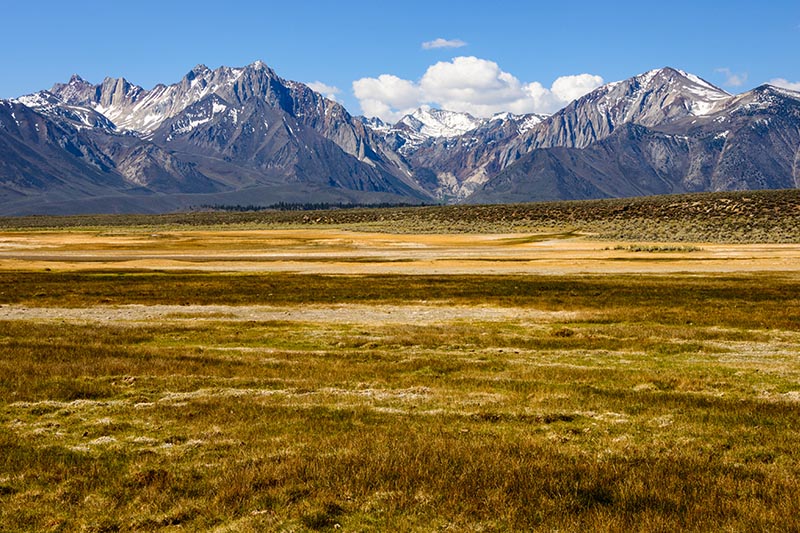 Turning our gaze back to California, Kernville is a picturesque, western-style town in the Sierra Nevada mountains, and it's only six miles from Wofford Heights. Technically, it's not a town but a census-designated place (CDP.) Residents there enjoy stunning mountain views, adorable wildlife encounters, and a few extraordinary events during the year, like a rodeo and Christmas craft show.
Like Wofford Heights, Kernville is only 50 minutes from Bakersfield. Getting to an excellent hospital or shopping mall will take you that long.
Kernville has a tiny private airport for aviators, very little traffic, and stunning scenic views.
Fly fishing, horse sports, and photography are among the most popular hobbies here. 

High-end, boutique shopping experiences abound in Kernville's Circle Park.

Violent crime rates are very low.
Compared to the rest of California, Kernville is very affordable. But this tiny cowboy town is expensive compared to the rest of the nation. In 2021, the average home price was about $250,000, but home prices are increasing.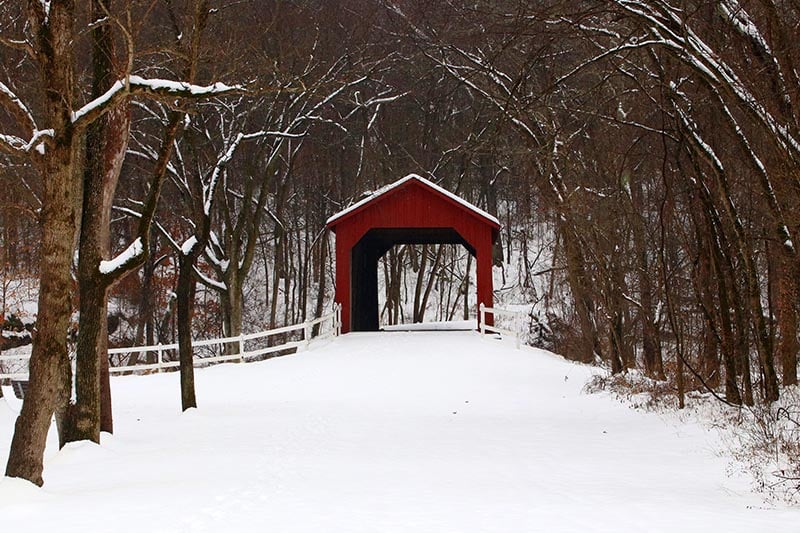 The tiniest retirement town on our list is Kimmswick, Missouri. Nestled in the stunning Ozark Mountains, this little gem is only 25 miles out of St. Louis. That means you'll have access to everything the "Mound City" offers, like hospitals, airports, shopping, and cultural experiences. 
But you don't need to head into the city for a good time. For such a small town, Kimmswick offers plenty of tourist attractions, shopping, and dining experiences. The Apple Butter Festival and Strawberry Festival are significant annual events.
Missouri is known for its affordable cost of living. Kimmswick is BY FAR the most affordable retirement neighborhood on our list! At the time of writing, the median home price here is $116,000. 
The only issue we see with Kimmswick is the short drive to St. Louis, which is a blessing and a curse. St. Louis has alarming crime rates, among the worst in the nation. Retirees should plan city outings thoughtfully, leave valuables locked at home, and tell friends and family about their plans before venturing into the big city.
Discover the Best Small Towns To Retire
At 55places.com, we know everyone seeks something different for their retirement plans. Some of us hope to travel abroad, while others would prefer quiet fly-fishing opportunities at hand. What does your perfect neighborhood look like?
We hope you've enjoyed our unbiased discussion of the best small towns to retire. And we hope it inspires you to consider the amenities that mean the most to you. Check out our blog for more inspiration, and contact us to learn about affordable retirement places.
Discover what's next with 55places.com.