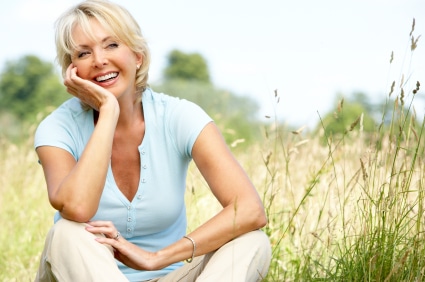 While working to build your career and raise your family, the purpose of life can often feel like simply surviving from one day to the next. Retirement brings the freedom to explore a deeper life purpose. Whether you retire partially or completely, this new phase of life offers an opportunity to design your own ideal lifestyle.
Choosing your lifestyle begins with visualizing the life you want to lead. This means letting go of practical limitations and fantasizing about your ideal life. What would your life look like if money were no object? What things would you do? Where would you go, who would you meet and what would you learn?
Imagining these possibilities can help you identify goals that may be important to you. Perhaps you want to see the world, become more active in your community or write the novel that has been floating around in the back of your mind. Write down a list of your ideas, no matter how extravagant, before you begin to refine them into achievable goals.
It's good to let your imagination run free while fantasizing, but the next step involves putting your dreams into the perspective of your current life. Be honest while reviewing your list and consider the act of doing these things, not just the reward. For example, do you enjoy the act of writing itself or do you like the idea of being a novelist? Don't cross items off your list just yet, but make a note of those possible challenges to reaching your goals. This honest assessment doesn't mean the end of your dreams, but it may change the way you approach them.
Next, you want to make a list of your strengths. What abilities have helped you be successful in the past? Perhaps you have great organization skills, are good at public speaking or have strong computer skills. Maybe you excel in a classroom setting as either a teacher or a student. Look at your past experiences and imagine how the lessons learned could be used in a new direction.
By putting these two lists together, you can begin to correlate ways to use your strengths to reach your goals. Those great organizational skills could be an asset when volunteering within the community, and your love of learning may motivate you to take a class to develop the additional skills you need to enjoy writing that novel.
You can also use these lists to find ways to financially support your ideal lifestyle. If you want to see the world, you may be able to fund your adventures by working as a travel agent or by writing articles, blogs or books to share your savvy travel tips with others. If you want to spend your days painting, playing the piano or practicing some other skill, you may also be able to bring in money by offering lessons in that area part-time.
Retirement, and an empty nest, opens the door to a new phase of life. The possibilities are endless when you take the time to design the lifestyle that is best for you.