Early retirement is a term most active adults have heard (and probably have considered) at one point in their life, but what exactly does it mean? To put it plainly, early retirement means to retire from a job or career—to stop working—before the age of 65. That magic number is when adults qualify for Medicare benefits, and it has historically been the approximate age at when people turn in their badge, so to speak.
While early retirement may be a dream of many, it's important to know the benefits (as well as the drawbacks) of retiring early, and it's helpful to think about what you might do and where you might live if you retire early. It's also important to learn more about what it takes to achieve this goal. This article aims to help answer some of the most common early-retirement questions that active adults, and even younger adults, may have.
Forced or Voluntary Early Retirement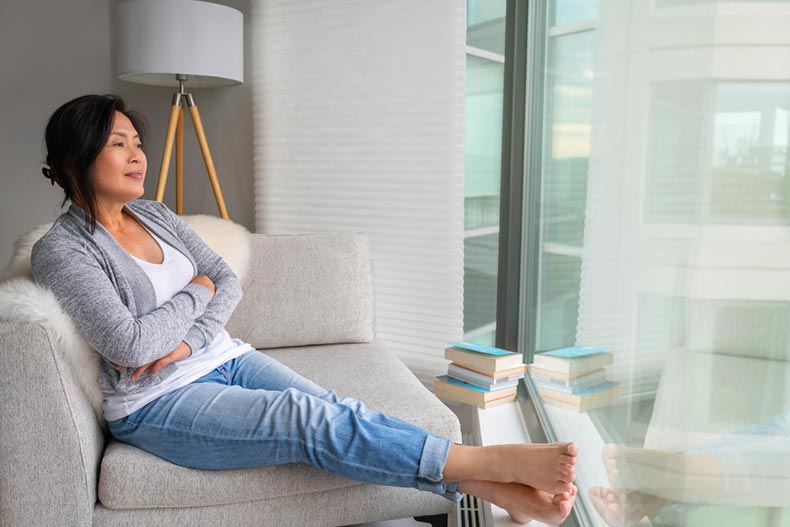 While many people daydream about retiring early, others may be forced into it. By law, there's no mandatory retirement age in the U.S., so those who do retire either do it willingly… or not.
The latter group is either forced into retirement due to layoffs, poor health or a disability, or if they're luckier, offered an early retirement package. An early retirement offer is a tool some companies use to reduce or reorganize their staff, most often offered to older employees as a way to incentivize their departure. These packages are oftentimes negotiable but usually include a severance payment to end an employee's position early.
Customarily, an employee would be offered a week or two's pay for every year they have worked with the company. The package may also include paid insurance and paid help to assist in finding a new job. Some luckier employees may be offered a "Salary Continuation," which is a more attractive offer of paid salary wages until retirement age is reached. This offer is usually reserved for those who are close to the age of retirement.
After consideration, an employee must choose whether to accept, decline, or renegotiate the early retirement offer. (However, it's important to note that companies in the U.S. are not required by law to pay severances to any employee they lay off.) Whether someone should accept an early retirement offer must be assessed on a case by case basis, but it may be a good idea if you're close to retirement age, financially secure, and you've negotiated the best deal possible.
Early Retirement and Social Security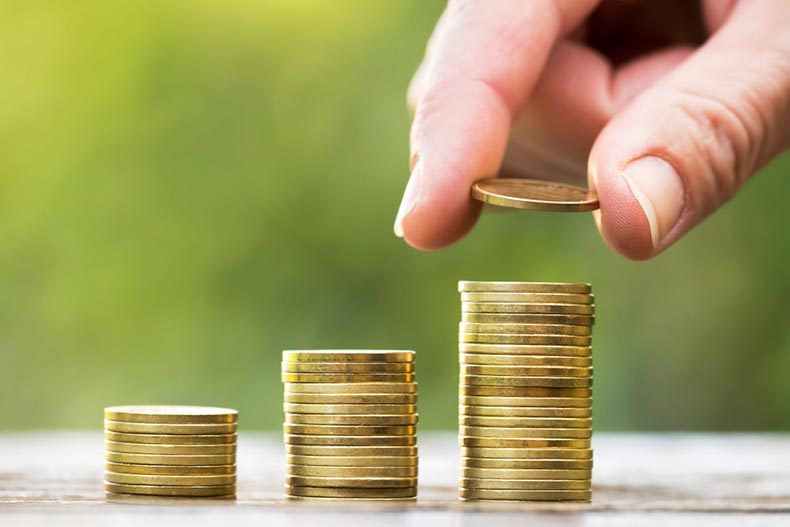 Those who are considering early retirement may wonder how their social security will be affected, if at all. The short answer is that your social security benefits are reduced if you retire early, but that doesn't mean you're not entitled to anything. You can receive reduced Social Security benefits if you retire at age 62 or older, and for each year you wait to retire, you receive a larger percentage of their benefits, receiving full benefits at age 66. (There are exceptions for widows and widowers, who can start receiving benefits at age 60.)
For example, a person who retires at age 62 will receive 75 percent of their social security benefits, a person who retires at age 63 will receive 80 percent, and a person who retires at age 64 will receive 86.7 percent. Retiring at age 66 will result in 100 percent of social security benefits. To qualify for Social Security benefits, any person born in 1929 or later needs to have worked a full 10 years (or 40 work credits.)
While someone younger than 62 years-old who wishes to retire early cannot begin to receive Social Security benefits, they're allowed to withdraw funds from their 401(k) or 403(b) without penalty at age 55 or older.
Early Retirement and Health Insurance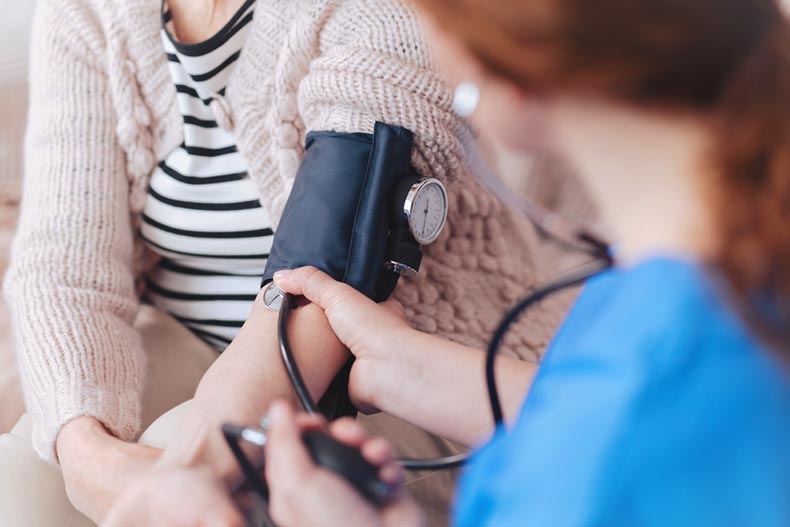 Another common consideration for those considering early retirement is health insurance, and how it's affected when a person retires early. If you received health insurance through your employer's plan, you may lose coverage when you retire early. You then must purchase a new plan during a special enrollment period. Or you may find yourself in the ideal scenario of continued coverage by your last employer (something you may have negotiated in your early retirement package).
There are a number of ways you can obtain health insurance if you wish to retire early and are no longer covered under your previous employer. You may qualify for Medicaid, get on a spouse's plan, or opt to purchase private coverage. Other options may include Obamacare. You may also consider getting a part-time job that offers benefits, such as at Whole Foods, Starbucks, or Costco, which offers healthcare benefits to employees working 20 hours/week or more. UPS offers benefits for employees working just one hour or more a week. Lastly, you might consider looking into Health Care Sharing Programs, which are relatively new and involve groups of like-minded people banding together to help pay for one another's medical expenses.
Where to Live After Early Retirement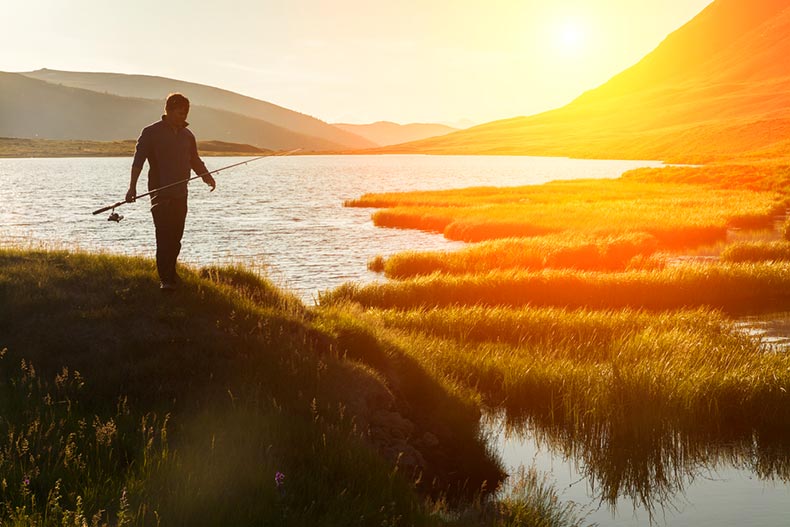 Choosing an area to retire to, as well as choosing a new home, depends on what's most important to you. There are many factors to consider, most commonly: weather and scenery, cost of living, average home prices, taxes, and proximity to family and friends.
To that end, many active adults choose to spend their golden years in an age-restricted community, where they can stay social and active among peers their own age and make new friends. 55places.com is a practical resource for those looking to explore 55+ communities in the U.S. and narrow down their search. Here, active adults can learn about the age-restricted communities in their desired state, and compare communities based on price, amenities, size, and more. They can also find recent homes for sale in their desired community.
Retirees are flocking to affordable warm-weather states, with New Mexico, Florida, Arizona, South Carolina, and Idaho topping the list of most popular states to retire to. All things considered, Florida still tops most experts' lists as the best state to retire in, thanks to its low housing prices, year-round warm weather, high population of seniors, high quality of life, and breathtaking white-sand beaches. 55places.com has a whopping 835 active adult communities in Florida to explore. Colorado is another state that ranks high up on lists of best states to retire to, thanks to low property taxes and a high quality of life rating.
How to Retire Early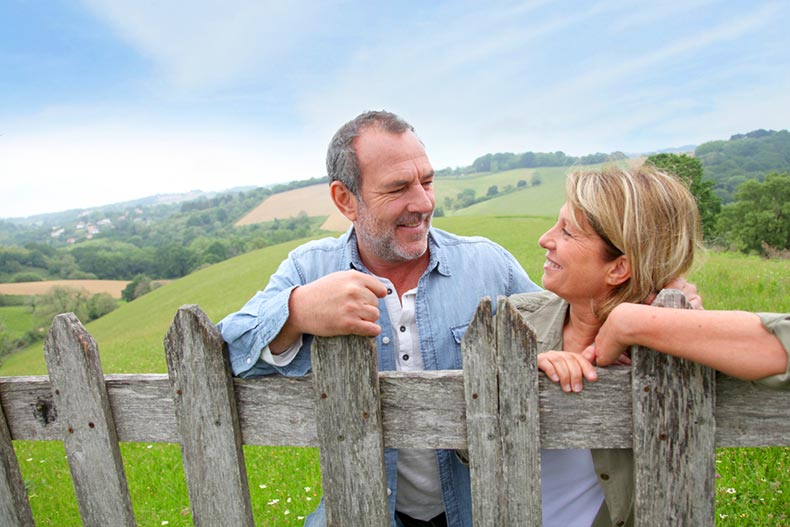 Those wishing to retire early will first need to determine the amount of retirement funds needed to live comfortably for many years down the road. Most financial experts recommend that adults should plan to have about 70 to 80 percent of their pre-retirement yearly income to spend annually during retirement. That means that if you were earning $100,000 annually, you'll need $70,000 to $80,000 a year to cover expenses and live comfortably during retirement.
Don't have that much saved up? You're not alone. According to a recent report by the Federal Reserve, when surveyed, roughly 65 percent of working adults felt confident that their retirement savings were on track. It's never too late to prepare for retirement, although retiring early will likely call for some lifestyle changes and sacrifices.
Adults looking to retire early should focus on cutting expenses so they can save more money, from eating out and shopping less to downsizing their home or house-hacking (renting out a portion of a home and using the rent money to reduce mortgage payments). An important factor when cutting expenses down the road is to start paying attention to one's health by exercising more and eating plenty of fruits and vegetables. Getting healthy before retirement is an important factor in mitigating healthcare expenses down the road.
Another important piece of the early retirement puzzle is paying off debt. Paying off credit cards with high APR's, student loan debt, vehicle debt, and any other liability that doesn't produce income should be paid off as soon as possible, before retirement.
Once debts are paid off, you can focus on saving as much money as possible and even begin to look into supplemental sources of income to support you after retirement. These may include investing in income-producing rental properties, getting a part-time job, or turning a beloved hobby into a source of revenue, (e.g. opening a farmers market booth for your pickled veggies, "up-cycling" old furniture, becoming a ride-share driver, or using your photography skills to become a paid family photographer). There are hundreds of ways to earn supplemental income in this information age.
With research, fortitude, and some financial savvy, you too can realize your dream of retiring early. When you're willing to make some sacrifices today, they'll pay dividends in the future. Then the only decision you'll have to consider is whether you want to gaze at white-sand beaches or rugged mountains while practicing your golf swing.