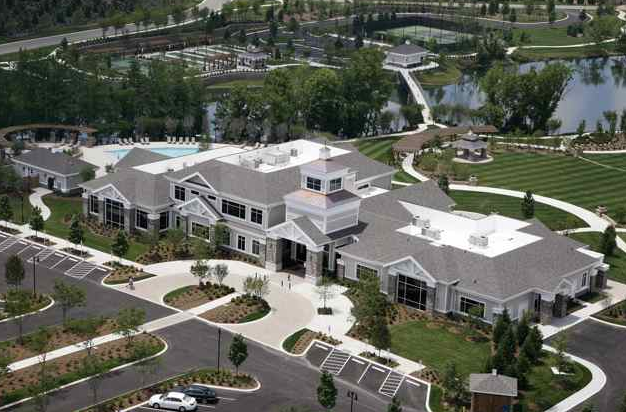 Retires living on a fixed income can stretch their savings by settling in an area with lower taxes and a lower cost of living. Of course, price is only one factor when choosing a home. Other considerations include climate, crime rates, local attractions and proximity to family and friends. If affordability and low cost of living is high on your list of priorities, you may want to look for a home in one of these retirement-friendly states.
1. Texas
The Lone Star state offers many perks for active adult retirees. Texas has a sunny climate with hot summers and mild winters. It also has retirement-friendly tax laws including no state income tax, and no tax on retirement income or retired military pay. Homestead exemptions for homeowners aged 65+ help keep property taxes down, and many areas throughout the state feature a lower cost of living. A few active adult communities which offer affordable housing in Texas include Hill Country Retreat, Del Webb Sweetgrass, and Heritage Grand at Cinco Ranch.
2. Tennessee
Retirees looking for a mild climate and rural charm are beginning to turn to Tennessee. This southern state scores among the lowest cost of living found in the country, and its retirement-friendly tax laws are getting even better. In 2012, the Hall Income Tax Exemption for taxpayers aged 65+ will increase from $16,200 to $26,200 for single filers and from $27,000 to $37,000 for couples who file jointly. Active adult communities are flocking to communities throughout the state. Such as Lake Providence by Del Webb, which is located in the ever-popular Nashville area.
3. Florida
There are many reasons why retirees have flocked to Florida, and affordability is high on the list. The Sunshine State has no state income tax and property taxes allow additional homestead exemptions for homeowners aged 65+. The cost of living varies throughout the state, though there are many affordable retirement areas, such as the Treasure Coast and Sarasota. A few communities to consider include Seasons at Tradition, Heritage Isle, Del Webb Naples, and LakeRidge Falls.
4. Mississippi
Though Mississippi may not be the first state that comes to mind when picturing retirement, this southern destination is gaining the attention of thrifty retirees. Though Mississippi doesn't have as many resort areas as other retirement destinations, it has a lovely climate and a generally low cost of living. There is no state income tax on qualified retirement income, and property taxes are relatively low, especially with the additional exemption for homeowners aged 65+.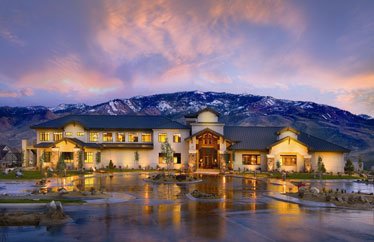 5. Nevada
Though Nevada's real estate market fell drastically after the housing bubble burst in 2006, the state's active adult communities have generally fared better. Nevada has no state income tax, which means no tax on retirement income as well. The overall tax burden is low and homebuyers can now find more affordable homes than in past years. Some of Nevada's most affordable active adult communities include beautiful developments like Sun City Mesquite, Solera at Anthem and Sierra Canyon.
6. Georgia
The Peach State was once just a stop-over on the way to Florida, but Georgia is now gaining popularity as a retirement destination. The climate is hot and sunny, and areas like Atlanta and Savannah each have their own distinct charm. Georgia has a relatively low cost of living and its tax laws are becoming more favorable for retirees. There is no state tax on Social Security and residents aged 62+ may be eligible for a retirement income adjustment. Active adults can find affordable homes in communities like Sun City Peachtree, Cresswind at Lake Lanier and Carlisle Village.