Thinking of moving to San Francisco? The "City by the Bay" offers plenty of attractions for retirees as well as cool, serene weather and picturesque scenery.
This iconic city boasts some of the most renowned landmarks and points of interest in the country and attracts tourists year-round. Home of The Golden Gate Bridge, Alcatraz Island, Fisherman's Wharf, Lombard Street, Haight-Ashbury, Chinatown, and the Embarcadero—it's no wonder so many movies and songs feature this beloved city.
However, living in San Francisco can come with its challenges, and getting the whole picture is important when researching areas to retire. Read on to discover everything you need to know about living in and around SF.
Retiring in San Francisco: Pros and Cons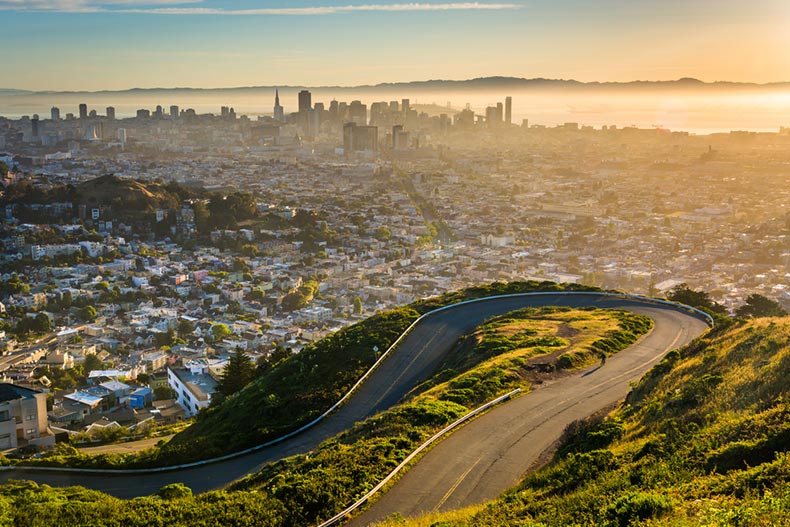 PROS
World-class dining: San Francisco offers a wealth of diversions, including some of the best dining experiences in the world. Innovative, Michelin-starred restaurants such as Gary Danko, Atelier Crenn, COI, and numerous others proudly call SF home as well as hundreds of mom-and-pop, hole-in-the-wall establishments that rival any fine dining eatery in terms of flavor and authenticity.
Plenty of local attractions: California Academy of Science makes for a wonderful rainy day outing, and biking across the Golden Gate Bridge is a popular activity when the sun is shining. Walking or relaxing on Baker Beach is also a nice way to spend a sunny afternoon, and be sure to take the grandkids to the San Francisco Zoo when they visit.
Excellent public transit: Public transportation, such as BART and Muni trains, makes getting around without a car easy, cost-effective, and convenient.
Attractive weather: Famously named "Karl the Fog," San Francisco is known for its persistent coastal fog layer and cool weather. Many days, however, the fog burns off in the afternoon, leaving residents to enjoy glorious sunny weather that never gets too hot. This idyllic weather ensures plenty of opportunity for outdoor hiking, biking, and lunches alfresco.
Diversity and innovation: Home to hundreds of different ethnicities, and supporting a huge LGBTQ population, San Francisco prides itself on being inclusive, open-minded, and innovative. Giant tech companies such as Salesforce, Uber, Instacart, and Lyft among others, are headquartered in SF. Living in San Francisco allows for a front seat view of new technologies, and big ideas. Exposure to different cultures enriches a life immensely, from access to different food, art, and music to interesting conversations about travel, politics, and world-views.
CONS
High cost of living: It's no secret; San Francisco is one of the most expensive places to live in the country. The median listing home price in San Francisco in January 2022 was $1.2M. Of course, some areas in the city are more affordable than others. The Pacific Heights neighborhood, known for its historic Victorian homes, is much pricier than a home in the Mission District, or the more suburban South San Francisco. But because there are so many high-paying jobs and desirable amenities in San Francisco, the city is much more expensive to live in than other parts of the country.
Homelessness: Homelessness remains a big problem in San Francisco. Some areas of the city are homeless havens, with "tent cities" filled with people living on the street. The homeless in San Francisco tend to gather in the Tenderloin, Mission, and South of Market neighborhoods.
San Francisco Climate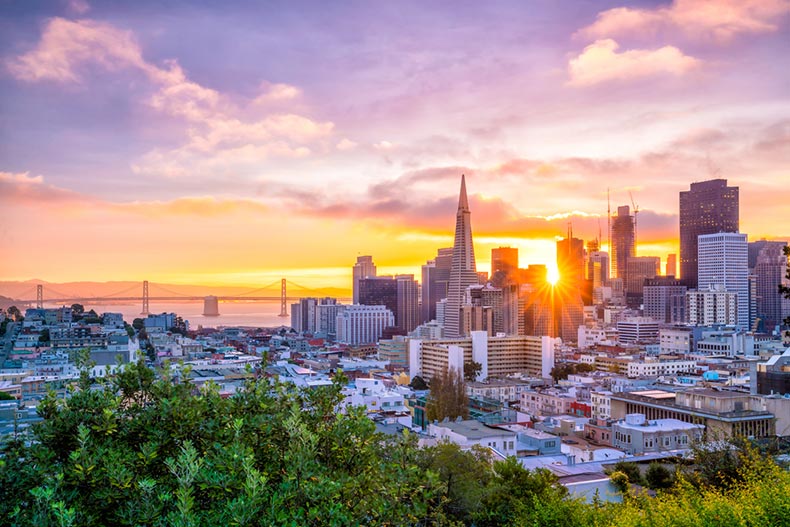 Mark Twain famously wrote, "The coldest winter I ever spent was a summer in San Francisco." While it's true that SF commonly sees coastal fog during the summer, the city usually boasts beautiful, warm weather, and "Karl the fog" typically disappears by early afternoon. June is the foggiest month in SF, sometimes referred to as "June Gloom."
San Francisco has a Mediterranean climate, with mild winters and warm, dry summers. Autumn and spring are both temperate and pleasant. When it does rain in SF, most of the rain occurs from November to March.
The hottest month of the year in SF is September when temperatures reach an average high of 72 degrees. December through February is the coldest season, with average daily temperatures in the low 60s.
Because San Francisco weather is so pleasant and mild, many residents take to the outdoors for exercise and excursions. Walking though Golden Gate Park is a popular pastime as is taking a ferry to beautiful Angel Island where hiking and biking trails are in abundance. Sea kayaking on the bay is a fun way to see the city from a different vantage point, and it's always fun to spot sea lions sunbathing on the piers. Nearby Muir Woods offers breathtaking trails lush with ancient Coastal Redwoods, and there are plenty of urban trails to take right in the city.
San Francisco Taxes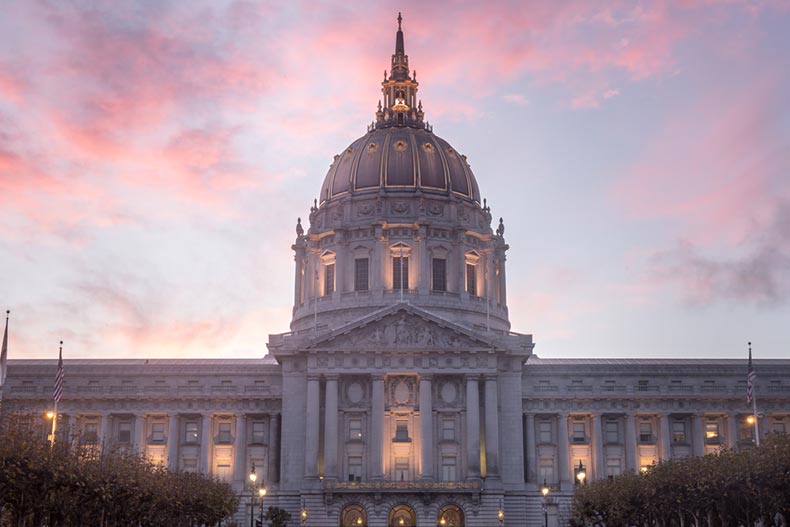 Taxes in San Francisco are largely similar to tax policies throughout the state of California, with a few exceptions. While sales tax in CA is currently at 6%, the combined sales tax rate in SF county is currently at 8.63%. This rate reflects a total of state, county and city sales tax rates. Comparatively, the U.S. average sales tax rate is 7.3%.
Retirement income can be taxed in SF, but Social Security income is not taxable in the state of California. Public and private pension income is fully taxed at the normal state income tax rate, according to your tax bracket.
San Francisco Property Taxes
California has one of the lowest property tax rates in the country, which comes in handy with the million-dollar homes seen in San Francisco. The sunshine state is rated in the number 16th place for lowest property tax rates at 0.77%.
Proposition 19, also known as "The Home Protection Act for Seniors, Severely Disabled, Families, and Victims of Wildfire or Natural Disasters Act" was passed in California on November 3rd, 2020. Prop 19 allows homeowners aged 55+ up to transfer their property tax assessments from their sold home to a newly purchased home anywhere in California, regardless of value. This is great news for retirees in-state looking to move to SF.
San Francisco Health Care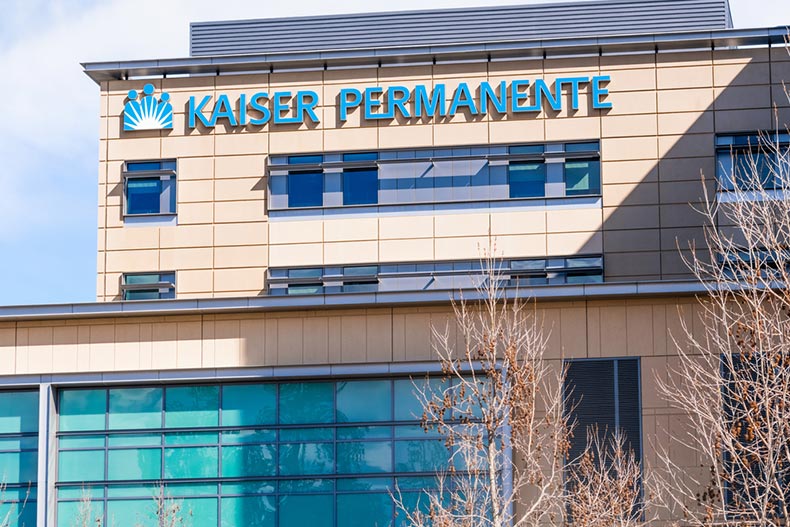 Residents of SF are a fairly healthy bunch, thanks to access to fresh food, clean air, outdoor living, and free health care to those who qualify. The city also boasts a number of award-winning medical centers, major university hospitals, and well-funded cancer care facilities.
UCSF Medical Center was recognized as one of the top 10 hospitals in the nation by U.S. News & World. Kaiser Permanente San Francisco Medical Center is another highly rated hospital in the city, and nearby Stanford Hospital in Palo Alto ranks as one of the leading hospitals as well.
"Healthy San Francisco" is a subsidized medical care program designed for residents of SF who cannot afford private insurance. The program, launched in 2007, makes San Francisco the only city in the country to offer true universal health care.
Where to Live in San Francisco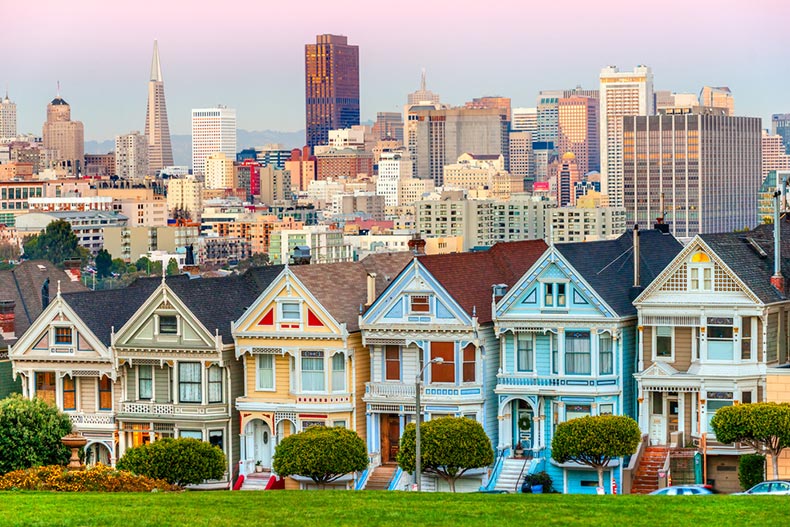 Living in a city as diverse as San Francisco is an entirely unique experience depending on which neighborhood or neighboring city you settle in. Living in the lively, urban Mission District is an entirely different experience than the quieter, upscale Pacific Heights district. Here are some neighborhoods and nearby cities ideal for retirees.
Bernal Heights
Bernal Heights is relatively quiet and safe compared to other parts of the city, and retirees here enjoy the peace of suburbia with all of the big-city offerings close at hand. Home to artsy folks, families and retirees, Bernal Heights is more affordable than some other areas of SF. Pleasant morning walks to the corner coffee shop take residents by hip restaurants, artisan boutiques, Victorian homes, and through tree-lined streets.
Marin County
Located just north of San Francisco, Marin County boasts beautiful beaches, lush surroundings and a wealth of delicious restaurants, gourmet grocers, and quaint boutiques. Outdoor enthusiasts love the miles of hiking and biking trails around, and urbanites love the city's proximity to SF, which is only about 30 minutes away, depending on the city.
Both Sausalito and Tiburon are charming, picturesque cities in Marin County, and San Rafael is a larger, more affordable option in the area. Wherever you live, taking a ferry into the city is a fun, beautiful option to get in and out of SF.
Mission Bay
San Fransisco's newest hot spot is Mission Bay, where newly built lofts and condos provide stunning waterfront views and proximity to public transportation. This newly revitalized district is safe and beautiful, and boasts plenty of new restaurants and attractions, with more popping up every week. Benefitting from a $4 billion dollar makeover, Mission Bay is an attractive area luring both young professionals and active adults.
San Mateo
Located 35 minutes south of San Francisco, San Mateo offers a safe, suburban feel while being close to the big city. San Mateo is known for its affluent feel and big tech, but it's not all Silicon Valley professionals and hotshot CEOS.
Retirees live a comfortable, active lifestyle in San Mateo, thanks to its idyllic weather, plentiful dining and shopping, and outdoor offerings like hiking, biking, lakes, and numerous parks. San Mateo is definitely expensive, but those who want to downsize can find condos in the area below $1M.
The Peninsula Regent, for instance, offers spacious condominiums in a safe, 55+ community. These condos start in the $400s and offer retirees a low-maintenance lifestyle with lots of amenities. The Peninsula Regent consists of 207 condominiums with one to two bedrooms and one to two bathrooms. The community boasts a fitness center, a library, an on-site dining room and bistro, and an indoor pool. The Peninsula Regent also offers shuttle services and community transportation.
Ready to Make the Move? 55places Can Help.
To discover more exciting 55+ communities in San Francisco, we invite you to contact us at 800-928-2055 or visit 55places.com. Our experienced team of real estate experts will guide you through the top options in your area and help you make a seamless transition from your current home to a 55+ community. We look forward to helping you make your next move the best one yet!