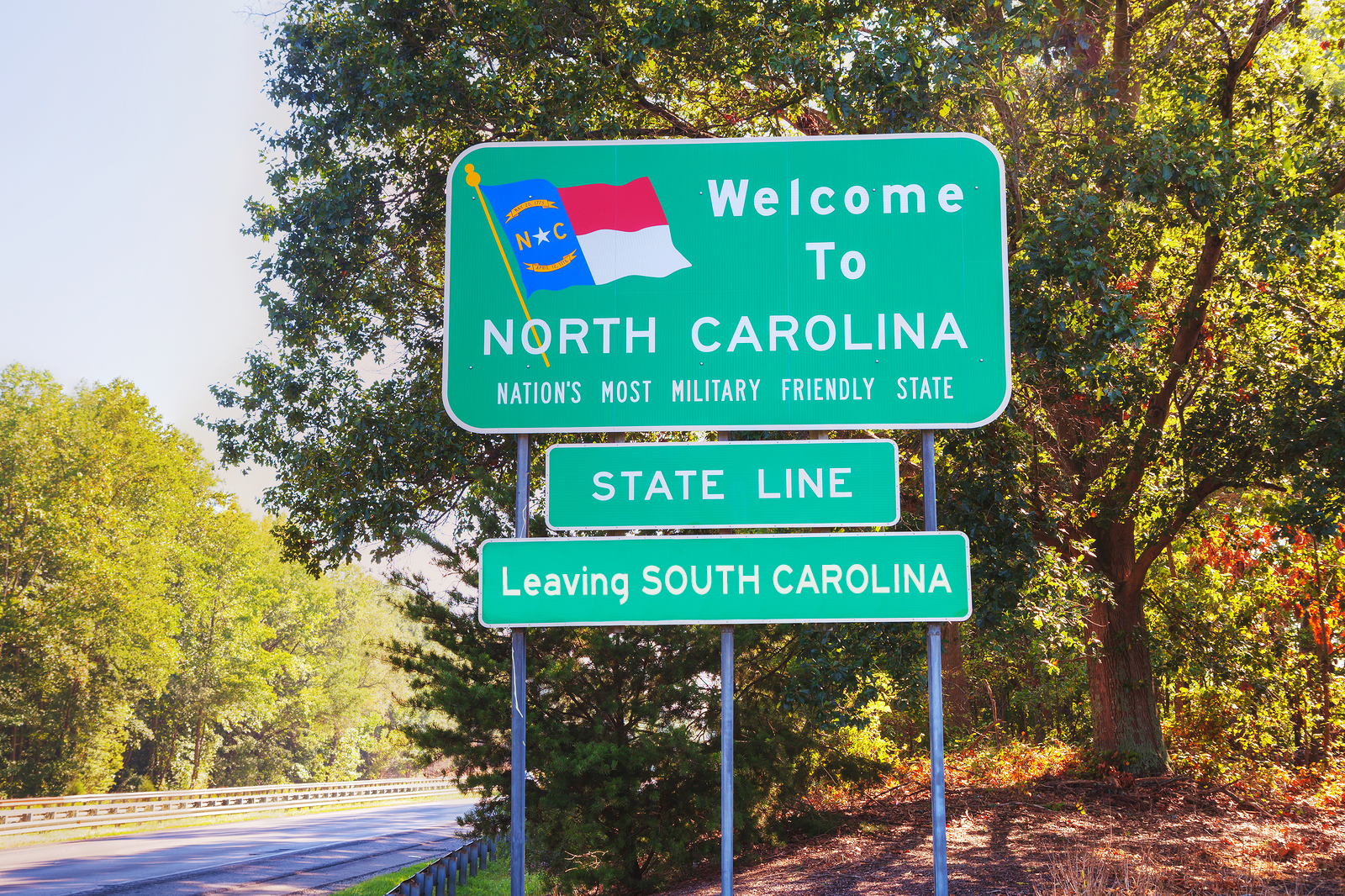 The Carolinas are a power couple when it comes to activity in an amazing climate, but they are separated by more than just borderlines. A side-by-side comparison of the two can quickly show which is better than which when it comes to interests and needs. Which has the best parks and beaches? Which has the best sports scene or the most history? Both have their fair share, but one definitely outshines the other when it comes to certain things.
Geography
Although the two are geographically different and South Carolina (SC) is smaller than North Carolina (NC), SC is closer to the equator and incidentally has a more ideal climate, while NC is a little more temperate. This means a better year-round beach scene. White sand beaches are plentiful in both but SC has several more communities near the coast than the North. Myrtle Beach is a haven for the leisurely soul. Be you a beach-bum, water sportsman, or enjoy any other beach activity, Myrtle Beach has it all.
Ocean Boulevard runs all along the beach and is lined with everything one could want. The Boardwalk and Promenade area has shops, restaurants, piers that extend out into the ocean, amusements such as rides and games, and so much more. Just up the beach are the Dunes Golf & Beach Club and the Pine Lakes Country Club, with legendary pitches and vistas that even non-golfers fall in love with. Serious golfer residents usually call Myrtle Beach and Yacht Club home, or Carillon at Tuscany due to its proximity to the aforementioned courses.
Enjoying Nature
South Carolina's climate may be best for beach life, but North Carolina has South Carolina beat on green spaces and parks. Near Asheville alone there's Pisgah National Forest with Mount Mitchell, Cherokee National Forest, Great Smoky Mountains National Park, and numerous smaller state and regional parks. Majestic pines, indigenous wildlife, pristine mountain streams, there's so much to take in. From rugged mountain paths to casual, scenic, woodland trails, anyone can find a rejuvenating experience in nature.
Biltmore Lake is a breathtaking community that is close to the historical Biltmore Estate and is tucked away in the quiet woods right on the lake's edge. Tennis, fishing, boating, what have you, Biltmore has a lot going on. Similarly, Beaverdam Run is close to Mt. Mitchell with incredible properties dotting the foothills. The community has picturesque log cabins, lakeside facilities, and even a Japanese garden, all with amazing sights that could easily be found on postcards.
Sports
Both states lay claim to a huge chunk of stock car racing, with South Carolina being home to one of the first-ever paved NASCAR tracks, Darlington Raceway, while North Carolina is home to the NASCAR Hall of Fame and the Charlotte Motor Speedway (Sprint Cup).
While the two are almost equal with respect to racing, NC once again pulls ahead with sheer sports content, with the state being home to the Carolina Panthers (NFL), Charlotte Hornets (NBA), and Carolina Hurricanes (NHL). Sports fans often find themselves near Charlotte, close to the action.
The Vineyards on Lake Wylie is a striking neighborhood that is perfectly poised between lush wilderness and the enticing metropolitan city life in Charlotte. They have tennis courts, bocce ball courts, pickleball courts, volleyball courts, nearly all the courts! There's soccer, canoeing, kayaking, as well as additional indoor and outdoor recreational facilities. Regardless if you're playing or just spectating, there are sports to be enjoyed here.
South of Charlotte is the Polo Club at Weddington. Unlike what the name suggests, there's no polo but rather a more relaxed and comfortable atmosphere with a casual putting green, a refreshing outdoor pool, and billiards, in addition to other clubhouse activities.
A Historical Account
While history can't be quantified as easily as other things, and no one area has existed longer than any other area (not considering volcanic islands), it can be measured by content. The Carolinas were divided around 1710 when governance parceled up the colony and the distinction of North and South were established. Philosopher John Locke penned the constitution of South Carolina state, and legendary pirate Blackbeard met his end on the shores in North Carolina. South Carolina is the land where the Battle of Cowpens took place, a decisive skirmish of the latter half of the American Revolution, and North Carolina is home of musical legends John Coltrane, Thelonious Monk, Nina Simone, and others. The Carolinas are bursting with history. The epicenter of state history can usually be found near its capital. Likewise, Raleigh, NC is a good area to be for history and culture. It offers the state's art, history, and natural sciences museums, the Contemporary Art Museum, as well as several site-specific historical residences and locales.
Communities
The Orchard Villas is a community that is conveniently located between Raleigh and Durham and boasts an extensive list of amenities. Not only is it in the list-topping town of Apex, but it's also close to the Research Triangle Park. This is an area that is big in academia and education and is a great place to live.
In South Carolina's capital, Columbia, there is an equal number of museums (State Museum, Columbia Museum of Art, and a Historical Registry). Peach Grove Villas in Elgin is a pleasant community just a little ways north that is very close to the offerings of Columbia while having a more competitive cost of living. This community offers a well-rounded range of amenities, including billiards, an outdoor pool, exercise facilities, walking/biking trails, and more. Plenty of reasons to stay, but there are also plenty of places nearby to get out and explore.
The Carolinas are great places to call home with numerous opportunities that enrich and entertain. They are each so well balanced for each other, one can wonder, "Why separate them?" At the end of the day, whichever one you choose to call home, you can't lose.
Sources:
South Carolina, North Carolina, & 55places