The Carolinas are a power couple when it comes to maintaining an active lifestyle in an amazing climate, but they're separated by more than just a border. A side-by-side comparison of the two can quickly show which is better for you when it comes to your interests and needs.
Which has the best parks or the best beaches? Which has the best sports scene or the lowest cost of living? Both have their fair merits, but one definitely outshines the other in certain categories.
Take a look at this overview of North Carolina and South Carolina to choose for yourself.
Why Is There a North and a South Carolina?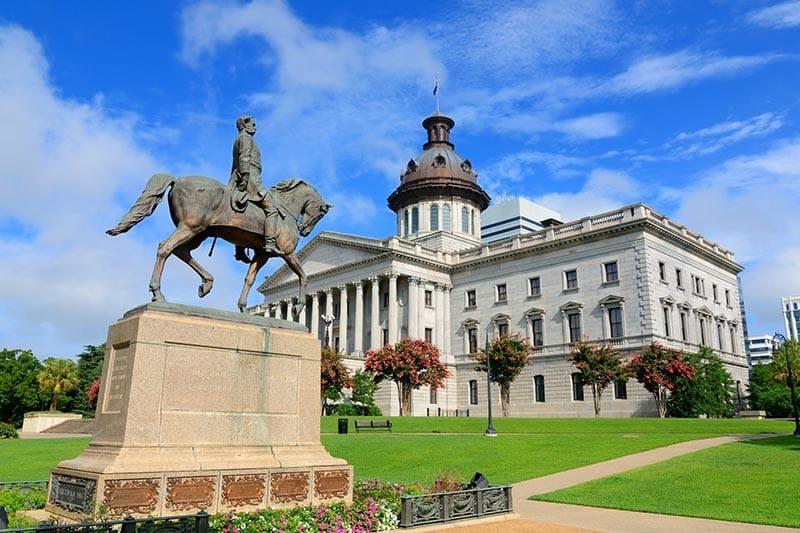 The Carolinas—originally called the Carolana colony—were claimed by the Spanish in the 16th century, but the French also occupied parts of the region. According to NCpedia, this colony experienced a number of problems during its early years, from political discord and unpaid taxes to conflicts with Native Americans and altercations with pirates (yes, pirates).
It wasn't until 1729—when North Carolina was taken over by King George and both Carolinas became royal colonies—that the unrest quieted down. All the while, both regions had been developing their own culture, economies, and local governments.
But when did the actual split occur? In the late 17th century, the local government recognized that it was too difficult for one governor to manage a colony as big as Carolina. Therefore, in 1691, a governor was appointed to all of Carolina while a deputy governor was appointed to the northern portion of the colony. The official split happened in 1712.
Geography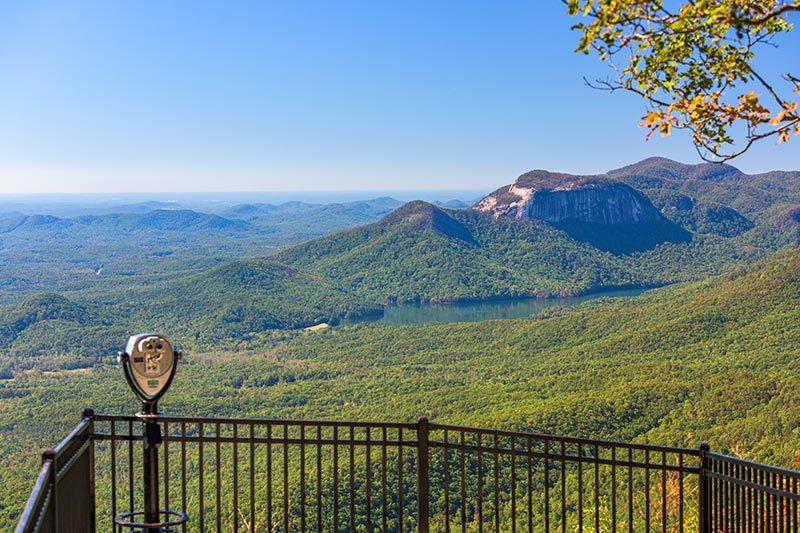 North and South Carolina were never one complete state that fractured into two but rather a large, unmanageable colony that split into two colonies and subsequently became two separate states after the Revolutionary War. Of the two states, NC is actually bigger than SC, but SC is closer to the equator, giving it a warmer climate.
With its warmer weather, South Carolina has a better year-round beach scene. White sand beaches are plentiful in both states, but SC has more communities near the coast. Myrtle Beach is an especially popular haven for the beach bum, water sportsman, or leisurely soul.
Sharing a border, the two states aren't far from each other at all. In fact, many people who work in Charlotte, NC easily commute between the two states. They enjoy the lower cost of living in SC while taking advantage of the urban perks in NC. With North and South Carolina, you can get the best of both worlds.
South Carolina Cost of Living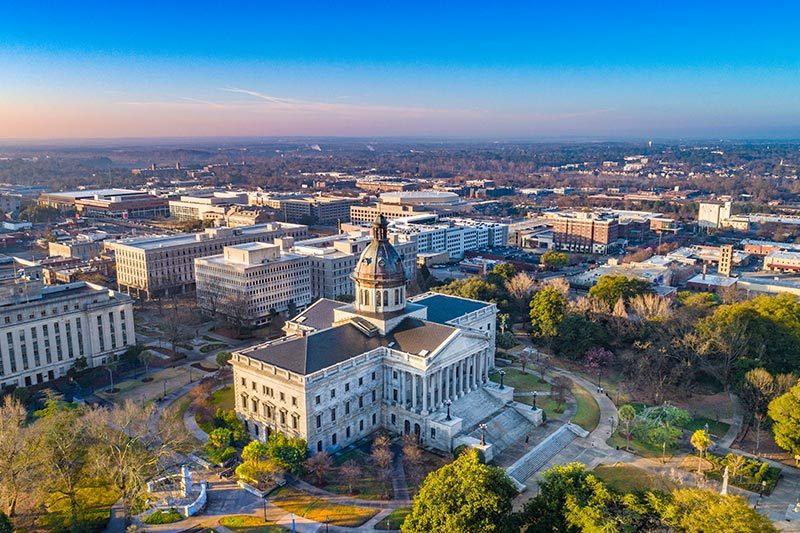 As of 2020, South Carolina has a population of about 5.1 million people, according to the U.S. Census Bureau. The median household income is $58,234, the median property value is roughly $182,000, and the homeownership rate is 70.3%.
According to BestPlaces, the overall cost of living in South Carolina is lower than the national average, including expenses like groceries, transportation, and housing. The living costs that are slightly above the national average are health care and utilities. Also, the average rent is below the national average, which is often a good indicator of the housing market.
North Carolina Cost of Living
North Carolina has a population of roughly 10.5 million people. The median household income is $60,516, the median property value is about $198,000, and the homeownership rate is 65.9%.
According to BestPlaces, North Carolina's overall cost of living is below the national average but slightly above South Carolina's cost of living. Residents of NC pay below the national average for groceries, housing, utilities, and transportation, but health care costs are a little bit above the national average. Just like SC, the average rent in NC is below the national average.
The largest industries of both North and South Carolina include restaurants and food service, construction, and elementary and secondary schooling. Though both states have median household incomes that are lower than the national average, both states are also experiencing current economic growth.
North Carolina vs. South Carolina Taxes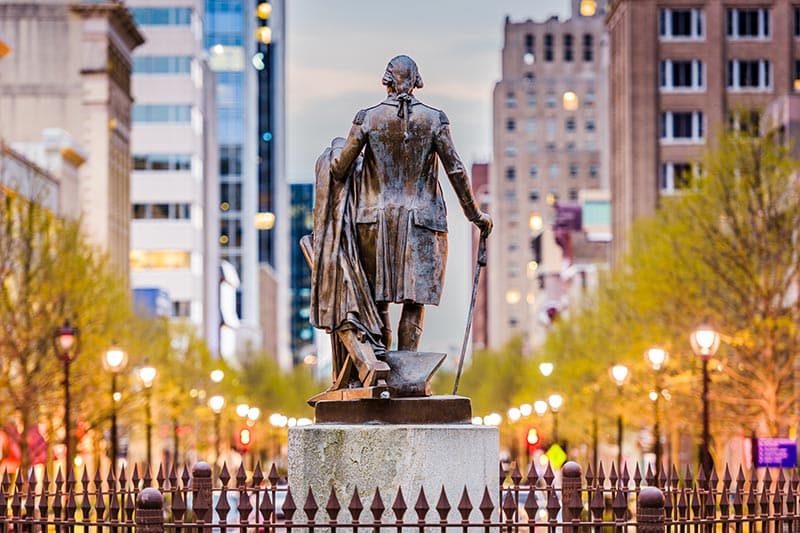 According to tax information provided by SmartAsset, North Carolina is moderately tax-friendly towards retirees. While Social Security is not taxed, withdrawals from retirement accounts as well as public and private pensions are fully taxed.
South Carolina, on the other hand, is tax-friendly towards retirees. Like NC, Social Security isn't taxed, but retirement accounts and pensions are only partially taxed in this state.
Enjoying Nature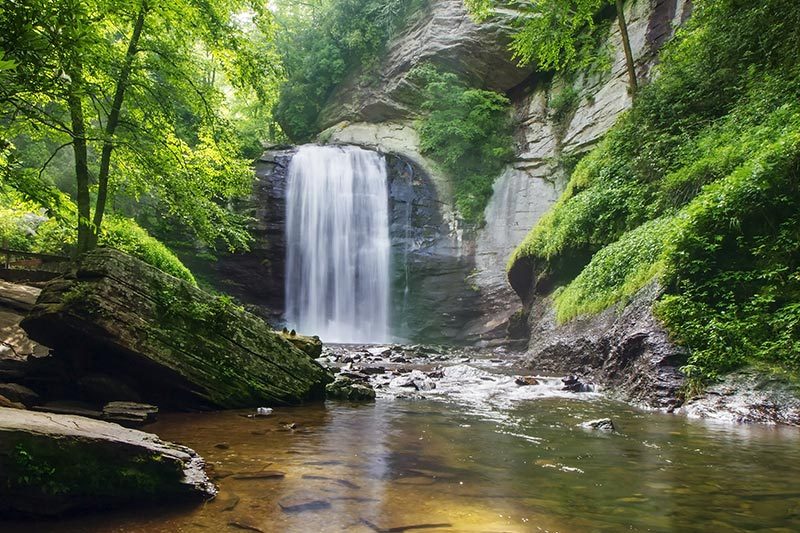 South Carolina's climate may be best for beach life, but NC has SC beat when it comes to greenspaces and parks. Near Asheville alone, there's Pisgah National Forest, Mount Mitchell, Cherokee National Forest, Great Smoky Mountains National Park, and numerous smaller state and regional parks. Majestic pines, indigenous wildlife, pristine mountain streams—there's so much to take in. From rugged mountain paths to casual, woodland trails, NC offers plenty of opportunities to enjoy nature.
Sports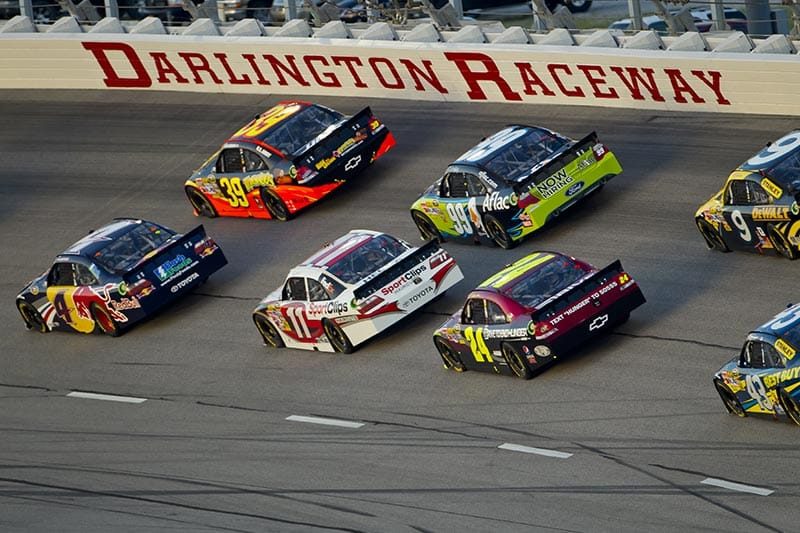 Both states lay claim to a huge chunk of stock car racing. South Carolina is home to one of the first paved NASCAR tracks, Darlington Raceway, and North Carolina is home to the NASCAR Hall of Fame as well as the Charlotte Motor Speedway.
While the two states are almost equal with respect to racing, NC once again pulls ahead with sheer sports content. NC is home to the Carolina Panthers (NFL), the Charlotte Hornets (NBA), and the Carolina Hurricanes (NHL). Sports fans who want to be close to all the action often find themselves near Charlotte.
Community Recommendations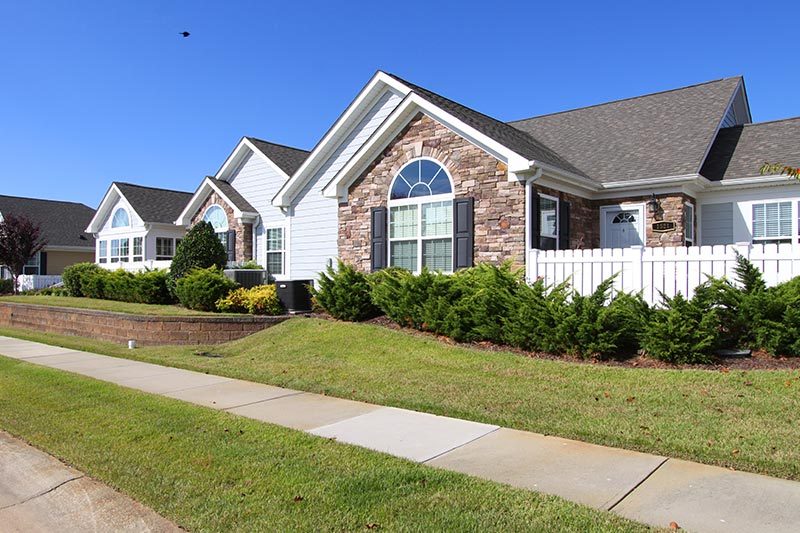 For Sports Enthusiasts
The Vineyards on Lake Wylie is a striking neighborhood that's perfectly poised between lush wilderness and the enticing city life of Charlotte. For active adults who are ready for some friendly competition, the community has tennis courts, bocce ball courts, pickleball courts, volleyball courts, soccer fields, canoeing, and kayaking as well as additional indoor and outdoor recreational facilities.
South of Charlotte, you'll find the Polo Club at Weddington. Unlike the name suggests, there's no polo, but the community does offer a relaxed and comfortable atmosphere with a casual putting green, a refreshing outdoor pool, and billiards in addition to other clubhouse activities.
For Intellectuals
Home to the Contemporary Art Museum as well as several historical residences, Raleigh is a cornerstone of North Carolina's history and culture. Conveniently located between Raleigh and Durham, The Orchard Villas boasts an extensive list of amenities. Not only is it in the list-topping city of Apex, but it's also close to the Research Triangle Park, an area that's big in academia and education.
Columbia, South Carolina's capital, houses a number of intriguing museums such as the South Carolina State Museum and The Columbia Museum of Art. Peach Grove Villas in Elgin is a pleasant community that's very close to Columbia but enjoys a lower cost of living. This community offers a well-rounded range of amenities, including billiards, an outdoor pool, exercise facilities, walking and biking trails, and more.
For Nature Lovers
Tucked away in the quiet woods right on the lake's edge, Biltmore Lake is a breathtaking community that's close to the historic Biltmore Estate. This community offers its residents popular activities such as tennis, fishing, and boating.
Similarly, Beaverdam Run is close to Mount Mitchell and offers incredible properties dotting the foothills. The community has picturesque log cabins, lakeside facilities, and even a Japanese garden, all with a picturesque backdrop.
With numerous ways to maintain an active lifestyle, the Carolinas are both great places to call home. At the end of the day, no matter which state you choose, you can't lose.