Exercise trends come and go, but most fitness (and medical) professionals agree that swimming is one of the best workouts for all ages. To begin with, it burns about 500 calories per hour, but you won't get all hot and sweaty. It's also low-impact, posing less risk for injury than high-impact sports like running and biking. Swimming also improves lung function, builds bone mass, and it's considered a form of strength training.
Active adults make up a large percentage of those who swim for exercise, and there are 27 active adult communities in Pennsylvania that have indoor pools—and most have outdoor ones too. If you haven't thought about Pennsylvania real estate, consider this: It has retirement-friendly taxes, metropolitan areas like Pittsburgh and Philadelphia, beautiful scenery, cultural and historic attractions, and a lower cost of living than some of its surrounding states.
If you're already health-conscious, you'll also appreciate the state's top-performing hospitals, like Penn Presbyterian and UPMC Pinnacle Harrisburg. Living close to medical centers and having access to an indoor swimming pool in your neighborhood are two ways to maintain optimum health.
Here are four Pennsylvania 55+ communities with indoor pools.
Low $300s – Low $600s
Heritage Creek is an established 55+ community of 517 resale condo and single-family homes in desirable Bucks County. This Warminster zip code places you near Neshaminy Valley Golf Club and Bucks County River Country as well as Routes 263 and 132, both of which are packed with shops and services.
The five condo models range from 1,217 to 1,685 square feet with two bedrooms, two bathrooms, garages or street parking, and luxury master suites. There are seven single-family models ranging from 1,550 to over 2,600 square feet with two to three bedrooms, two to three-and-a-half bathrooms, and two-car garages. These comfortable homes offer options like second-story lofts and sunrooms.
Heritage's clubhouse was designed with fitness in mind, featuring both indoor and outdoor pools, a spa, an exercise room, saunas, and activity rooms. There's also pickleball, bocce ball, and tennis courts as well as plenty of classes (water exercise, yoga, and Aqua Zumba).
Request more information about Heritage Creek.
Low $200s – Mid $600s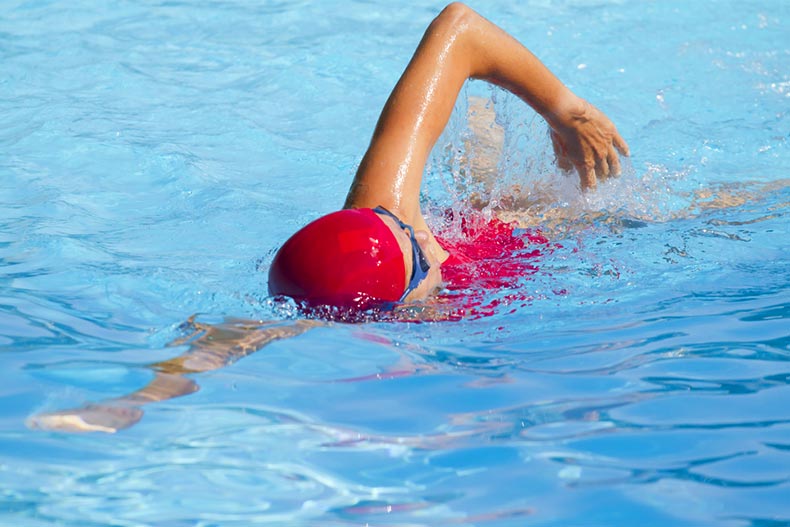 The Reserve at Gwynedd is worth a look if you want a variety of floor plans to consider; it has 400 resale condo, attached, and single-family models. This gated community is located in prestigious Lansdale near Blue Bell Country Club and Montgomery County College.
The 10 floor plans range from 1,494 to 3,184 square feet, so there are choices for all kinds of lifestyles. Homes offer two to three bedrooms, two to three bathrooms, one- or two-car garages, and options like covered patios, hardwood floors, and granite countertops.
This elegant neighborhood has a central complex with a community center and a sports pavilion. You'll find indoor and outdoor pools in the latter, plus an exercise room and an aerobics studio. The community center has a multipurpose room, a ballroom, and a library. Residents can also take advantage of the walking paths and pocket parks on the grounds. There are too many clubs and activities to list here, but you can find like-minded friends at the pet club, singles dinner club, golf groups, or photography club.
Request more information about The Reserve at Gwynedd.
Mid $200s – High $500s
Closer to Harrisburg and Reading, Lebanon is home to the active adult neighborhood Alden Place. Part of the Lebanon Valley region, this area is known for the Lebanon Valley Rails to Trails greenway and its charming downtown.
Alden Place's 21 floor plans range from 1,449 to 2,505 square feet with one to three bedrooms, two to three-and-a-half bathrooms, and two-car garages. You can expect to find features like dens, covered porches, and cathedral ceilings in some of these quality homes.
The indoor pool is housed inside the Alden Club, a 17,000-square-foot community center that also has an exercise room, a cafe, a salon, and a ballroom. Outside, there are walking trails and a lovely lake for canoeing and fishing. Some of the most popular activities include boating, discussion groups, exercise classes, and shopping trips.
Request more information about Alden Place.
Mid $500s – Low $800s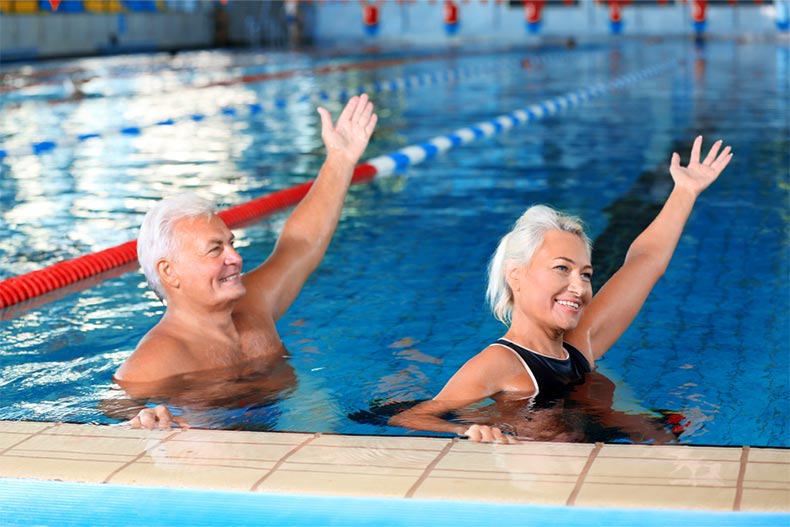 If you've dreamed of living in a historic, bucolic setting, look no further than Traditions at Washington Crossing. It's less than a mile from where George Washington crossed the Delaware River, and it's also close to the Crossings Vineyard and Winery and lovely New Hope.
This high-end active adult community offers 299 resale attached and single-family homes on a secure, gated property, with a variety of indoor and outdoor amenities. The four attached models range from 1,845 to 2,350 square feet with two bedrooms, two or two-and-a-half bathrooms, and attached two-car garages. There are also four single-family models sized from 1,743 and 2,647 square feet with two to three bedrooms and bathrooms and two-car garages. Upgrades include two-story family rooms, atrium doors, and decks.
The welcoming clubhouse offers an indoor pool and spa, a ballroom, a catering kitchen, game rooms, and a fitness center. Outside perks include a second pool, a practice putting green, plus bocce ball and tennis courts. Homeowners keep their bodies and minds fit by participating in their choice of clubs and activities, like yoga, core ball fusion, opera club, and the Creative Chefs Club.
Request more information about Traditions at Washington Crossing.