Selling your home can be a daunting task. There are so many choices to consider, and since a house is usually one of the most high-value purchases many people will make in their lives, deciding to sell means there may be a lot of financial and emotional investment at stake.
One of the first decisions you'll have to consider is whether to work with a realtor or take the process into your own hands when selling your home. If you're at this stage in your home selling journey you may have a lot of questions about what benefits and drawbacks there are to selling a house without a real estate agent facilitating the sale.
If you're thinking about selling a home yourself, this list of pros and cons of "for sale by owner" will help you learn more about what this means for you as a homeowner and seller.
What Is "For Sale By Owner" (FSBO)?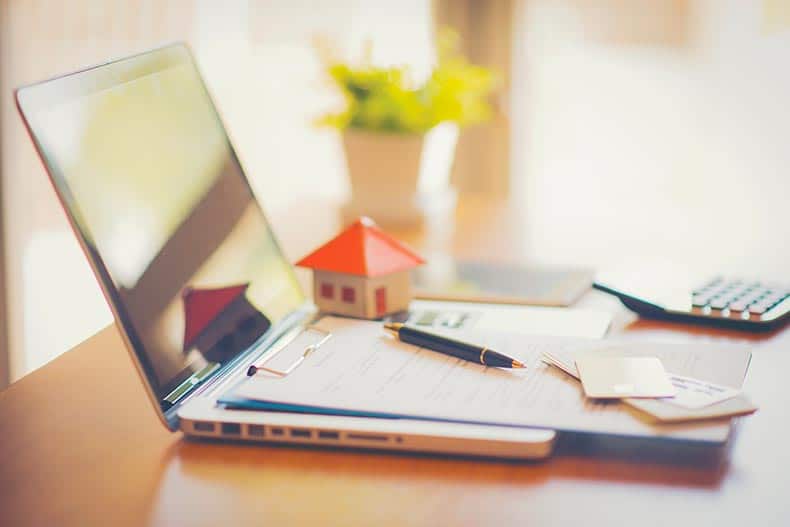 Simply put, FSBO means that the current owner of a home is selling it without the assistance of a listing agent or broker. This means every aspect of the home selling process, from marketing to negotiation to closing, is handled entirely by the owner. 
While a vast majority of home sales are conducted through a realtor, about 7% of home sales are reported as FSBO according to the National Association of Realtors (NAR). It's worth noting that typically, over half of these FSBO sales are situations in which the owner already knows the buyer, who may be a friend, family member, or neighbor. 
With so many people choosing to sell their home via a realtor, what makes some homeowners decide to take on this responsibility for themselves?
Pros of a Home "For Sale By Owner"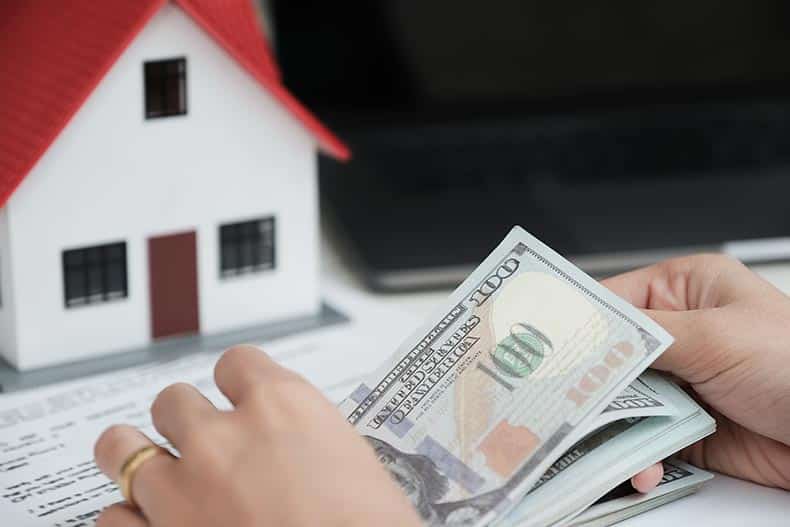 One of the primary reasons a homeowner would choose to go the FSBO route is to save money on paying commission fees to a real estate agent. Finding the right listing agent is a task in itself, and these professionals are paid through commission based on the value of the home. These fees are typically 5-6% of the final sale price, and since most sellers want their home to go for the highest price possible, the commission fees get higher as well. 
For example, the median home value in metropolitan areas of the U.S. in 2022 was between $300,000-$400,000. This means that a five percent commission fee would cost the home seller $15,000-$20,000. 
If you're in the rare situation where you're selling a home to a buyer you know, it makes sense to avoid these unnecessary fees and take care of everything yourself. On the other hand, around half (2-3%) of commission fees in a home sale go to the buyer's agent. So if you choose FSBO on the open market, and the buyer is working with a realtor, you would still have to pay a 2.5% commission. Based on our example above, the savings on fees in this scenario would only be $7,500-$10,000.
Another reason a homeowner might choose FSBO is that it allows them to have complete control over the entire process of selling their home. When working with a real estate agent, they may ask the seller to make compromises they aren't comfortable with, such as lowering the listing price, making upgrades and renovations, and deciding who the final buyer might be. It can also be difficult to put your trust in a stranger to handle such a significant transaction.
If the homeowner has a clear vision of how they want to market, price, and sell their home, there's no pressure or compromise to be made on these decisions with FSBO. It also means they have more control over other aspects of the selling experience that are usually handled by agents. For example, choosing when to have showings and open houses that could possibly conflict with the seller's schedule or even deciding who to show the house to.
More control also brings a more hands-on approach when it comes to dealing with potential buyers. A real estate agent will do their best to research the home and surrounding area, so that they are as prepared as possible to answer a buyer's questions and concerns. However, at the end of the day, they may not be able to provide the same in-depth knowledge that you have about the home and neighborhood you've lived in for years.
When it comes to FSBO, you have the benefit of first-hand experience of the location, what the neighbors are like, the quality of community amenities, and so on. When providing a counteroffer to a buyer, being able to speak from experience of actually living in the house can be a lot more convincing than statistics or assurances coming from a third-party whose primary interest is selling the home. It is also possible that buyers would be less aggressive in negotiations with an owner, who has an emotional investment in the home than when dealing with a real estate agent.
Successful in High-Traffic Areas
When it comes to how quickly a home sells the three main factors are market conditions and trends, the condition of the home itself, and the location. This final factor is an important one to consider when deciding whether or not to choose FSBO or a realtor. 
If your home is in a high-traffic area, such as a busy street or dense residential area in a city, it can help immensely in getting the home noticed and drawing potential buyers. Given the right location, a home might be able to get by on a simple "For Sale by Owner" sign in the front yard, saving the seller time and energy in getting the home listing out to the public. 
Another similar consideration is if the home is in an area where there are many other homes listed for sale. Even if it's not quite a high-traffic area, many other home listings nearby would mean potential homebuyers are visiting these homes, and they're likely keeping an eye out for other homes that are for sale.
Cons of a Home "For Sale By Owner"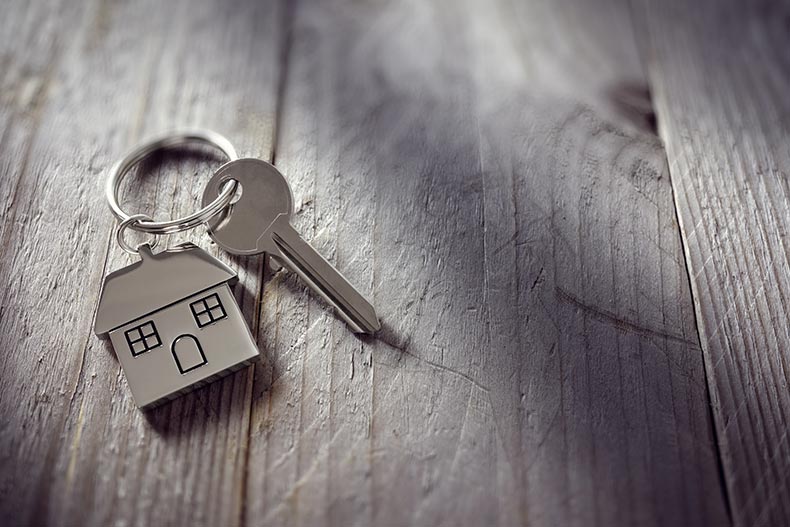 House May Be Priced Incorrectly
Since saving money on commission fees is one of the primary reasons a homeowner would choose FSBO, it's clear that getting the most value possible out of a sale is one of the biggest concerns when selling a home. This is the first area where FSBO can fall short. 
The NAR reports that on average FSBO homes sell for less than other homes. This is likely because listing agents have the expertise to set competitive prices based on market conditions and trends, through access to data circulated within the real estate industry. Homeowners may not have easy access to this type of information or know how to interpret it, making it more difficult to decide on an approach for setting the price for a home.
Additionally, selling a home requires specialized negotiation skills based on pricing knowledge and intuition of when to accept or reject an offer. A buyer's agent will have training and experience in this process, which can put a FSBO seller at a major disadvantage and lead to getting less money on the sale than they may have been able to.
If you don't already have a buyer in mind for your home, then choosing FSBO means you'll have to do the work to get the word out. While there are free methods such as social media, craigslist, or the classic "For Sale" sign in the yard, you still have to promote this content which can result in a smaller pool of potential buyers, leading to a slower sale and fewer offers. 
Realtors can provide a seller with access to a large network of homebuyers, an established MLS (multiple listing service—a database of homes for sale), and professional marketing and promotional materials, meaning the homeowner doesn't have to spend their own time and money getting information about their home in front of people who may be interested in buying it.
The last con touches on a larger issue with FSBO. It's a lot of work selling a home, with many steps along the process.
A FSBO will require the homeowner to cover all of the services a listing agent typically would. That means taking calls and emails from buyers, arranging showings, staging your home and property to make it visually appealing, and taking high-quality photographs for marketing purposes, just to start. A seller would also be responsible for handling upgrades or renovations needed to entice buyers, negotiating on the sale price, and of course, all of the paperwork that comes with selling a home. 
These are just a few examples of the many responsibilities involved, but choosing FSBO means taking on several hours of extra work each week in order to make sure you're getting the right offer for your home.
Another aspect of selling a home that real estate agents usually handle is doing the preliminary work to avoid unqualified buyers. 
There are many situations you may run into with FSBO that will end up costing you time and money. Sometimes individuals expressing interest in buying your home may just be looking out of curiosity or thinking about the future, rather than genuinely planning to purchase. Other buyers may be looking to take advantage of a situation in which no real estate professionals are present to get a better deal. Worst case scenario, you spend a lot of time and effort chasing a sale with a buyer who is unable to secure the financing to purchase your home. 
Real estate agents are trained to recognize these situations by vetting potential buyers to minimize hassle and only pursue offers that are worth the seller's interest.
In addition to buyers who simply aren't qualified to purchase a home, it is important to be wary of individuals who are taking advantage of the situation to actively cause harm. There is, of course, the physical risk of allowing strangers to tour your home that may be looking to steal or damage property. Beyond that, FSBO can also expose you to scams and other financial dangers. For instance, selling a home requires sharing a lot of personal information, which could be exploited for identity theft. People posing as buyers may also present fraudulent or misleading documents and contracts, intending to get the seller's money or personal information. 
These are all situations a trained real estate agent will be able to recognize and help a seller avoid.
Even if the buyer is qualified and legitimate, FSBO still has plenty of risk for the seller. There's a lot of paperwork involved in selling a home, and any mistake or omission can potentially lead to legal repercussions or a buyer seeking damages for a mishandled sale. 
One of the most common examples of this is disclosure laws. Sellers have an obligation to ensure all information about the property is accurate and any issues are made known to the buyer. Failure to do so, even if it's a mistake, makes the seller legally liable to the buyer.
There's also the risk of contracts and documents not being written according to the law and making them invalid. Realtors have brokers trained in the legal aspect of selling a home and special insurance considerations in order to make sure that the seller won't run into any legal troubles over paperwork accidents like these.
Should You Sell Your Home Yourself?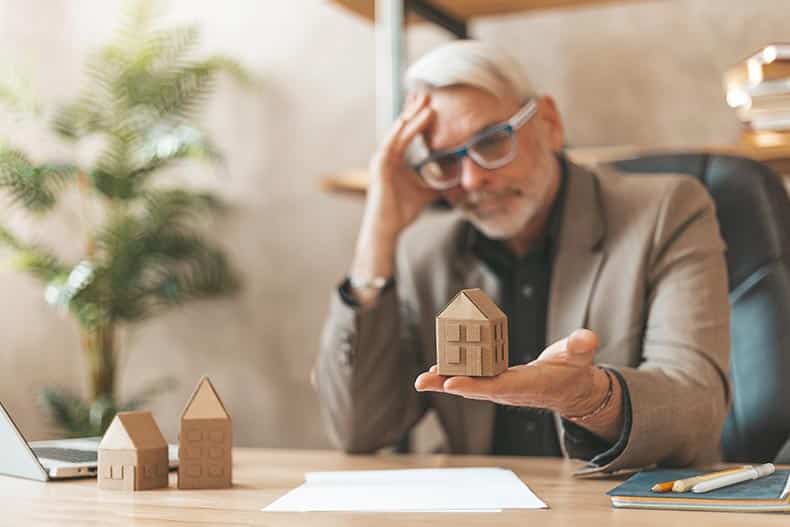 There's a reason why so few home sales are FSBO. The primary reason many people take an interest in FSBO is the perceived lack of commission fees from not dealing with a realtor. However, as mentioned earlier, they may end up still paying fees to a buyer's agent, may end up with a worse deal than a listing agent could negotiate, and the additional cost of paying for marketing and other services normally provided by real estate agents can quickly add up to cut into these savings. That's not even mentioning the intangible cost of how much time and energy it takes to sell a home without any kind of assistance.
If you're in a situation where you already have a trusted, qualified buyer who has agreed upon a price you're happy with, then FSBO may be a good choice for you. 
Otherwise, the few benefits of FSBO are greatly outweighed by cons and potential risks.
55places Can Help Sell Your Home
If you want to sell your home and don't know where to start, 55places can help by providing you with an experienced real estate expert who will work alongside you to make the process as simple and organized as possible, while avoiding many of the pitfalls mentioned above. 
55places will pair you with a professional who specializes in finding and selling homes for 55+ homeowners. These agents act as a guide to help you navigate the complex task of selling a home, and work to make sure your home is sold quickly and with the highest possible value. 
To get started, you can fill out this form, and a local 55places expert will contact you to evaluate your situation and provide you with a preliminary plan and timeline for selling your home.