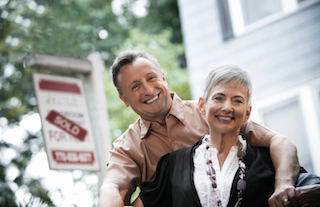 When selling your home, it's tempting to forego the cost of a real estate agent's commission and take the For Sale By Owner route. Sometimes this can work out well, but in other cases it can be more hassle than it's worth. There are many things to consider before selling your own home.
Your home may be your largest single investment and paying someone a portion of your sale can seem discouraging. However, there is a lot of work involved in marketing and selling a house. You have to price your home appropriately for your local market, advertise the listing, choose a qualified buyer, understand the legal regulations and contracts, and arrange for the closing details.
Real estate agents have specialized training and experience in handling these issues. The commission you pay typically includes all of the agent's efforts, from helping you set a list price to negotiating the deal and seeing you through a successful closing.
The main reason most people choose to sell their own home is to make more money on the sale. However, For Sale By Owner (FSBO) homes often sell for less than agent-represented homes. According to the National Association of Realtors (NAR), the typical FSBO home in 2012 sold for $174,900 compared to $215,000 for a similar home sold by a real estate agent.
That's not to say that some FSBO homes never sell for the same price as an agent-represented home. Online companies designed to facilitate FSBO sales offer tools and services which can help homeowners set a reasonable sales price and find a buyer.
The legal aspects of a home sale are usually the most difficult tasks for FSBO sellers. According to NAR, 18 percent of FSBO sellers said that understanding and performing the paperwork was the most difficult part of selling their home.
If FSBO sellers make mistakes with the legal paperwork, they could end up with tax problems, additional fees or a number of problems. To protect themselves, FSBO sellers should hire a lawyer to review their legal documents.
Other considerations often come down to time, effort and security. Selling a home can be time consuming. You have to create advertisements, set up showings, field phone calls, investigate qualified buyers, research local regulations and review contracts. You also have be home for showings and assume all the risk for having strangers in your home.
For many homeowners, the time and effort involved isn't worth trying the FSBO approach. They would rather pay a professional to handle the marketing and legal aspects of the sale so they can focus on their plans for moving. Which may be part of the reason why FSBOs only accounted for 9 percent of all the home sales in 2012.