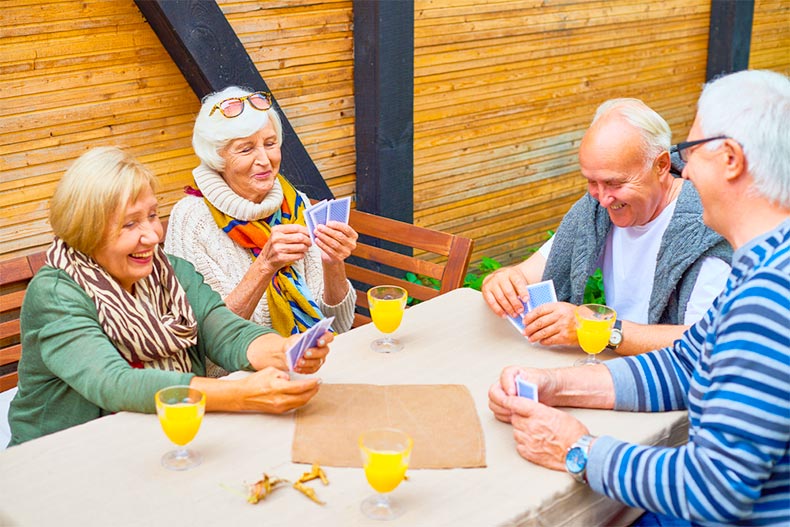 Choosing where to live is a big decision, whether you are moving locally or exploring a cross-country relocation. Throw in a varied assortment of retirement communities, and the decision becomes even more complex. Active adults who are contemplating where to move next should pause and consider which kind of active adult community is best for them. Not all are the same in terms of amenities, services, entertainment, programming, and more.
As you begin your search, ask yourself a few important questions, such as how comfortable you feel managing your personal care needs, whether you can safely manage your medications, and if you intend to maintain your active lifestyle. Also, consider whether you enjoy spending time maintaining your yard or if you'd rather explore other pursuits.
If you aren't quite sure how all the different communities stack up, it helps to know common terminology and the differences between each type of retirement community. A senior living establishment, for example, differs from an assisted living community.
Keep reading to learn more about the types of communities available for retirees and which is best for you.
What's the Difference Between an Active Adult Community and a Continuing Care Retirement Community?
Sometimes called life plan or lifetime communities, continuing care retirement communities, CCRC for short, provide accommodations for independent living, assisted living, and nursing home care. Residents receive a full continuum of care, giving them peace of mind that they can spend the rest of their life in a CCRC and move between care levels as needed.
Like an active adult community, a CCRC typically includes social events, group outings, a common dining room, amenity centers, gyms, outdoor recreation opportunities, and swimming pools. A CCRC may also offer additional services to make life easier for residents, such as garbage and snow removal, transportation, gardening, and housekeeping. Though communities vary, retirees can often choose between single-family homes, townhomes, duplexes, apartments, and cottages.
Active adults should know that when they choose to move to a CCRC, they sign a continuing care agreement, which stands as a legal contract between the individual and the CCRC.
What's the Difference Between an Active Adult Community & a Senior Living Community?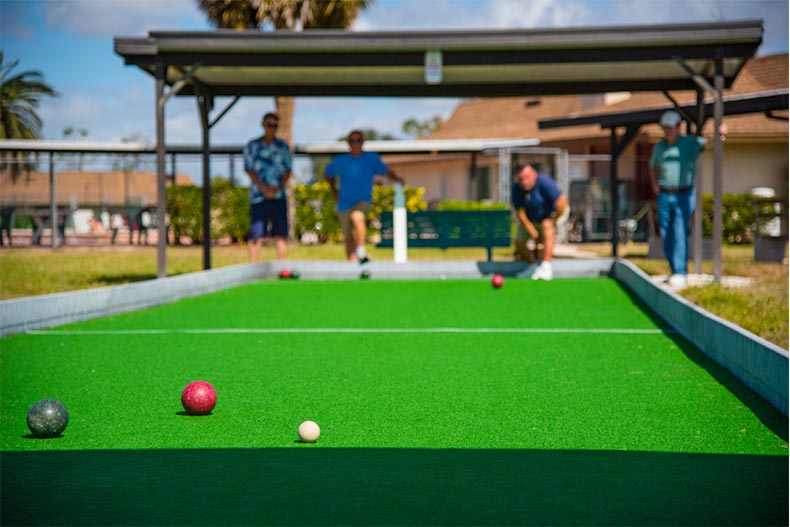 The short answer? Not much. Senior living communities encompass a range of housing situations that include independent living communities, active adult communities, memory care facilities, and nursing homes. Senior living is a common term to describe any living environment designed for older adults.
In some senior living environments, such as the country's best 55+ communities, residents enjoy resort-style living, from state-of-the-art fitness centers to action-packed social calendars. Other senior living communities, such as nursing homes, provide around-the-clock care for residents and help with daily activities such as bathing and dressing.
What's the Difference Between an Active Adult Community and Independent Living?
Active adults who are considering an independent living will experience an array of services and amenities to help them continue an active lifestyle. Residents can often expect services such as housekeeping, maintenance, meals, security, landscaping, transportation, and a wealth of interesting programming. In an independent living situation, residents can check in with fully trained staff when they have questions or need support. Like in a 55+ community, residents of independent living communities can often take their pick of home styles such as apartments, studios, and cottages.
What's the Difference Between an Active Adult Community & Assisted Living?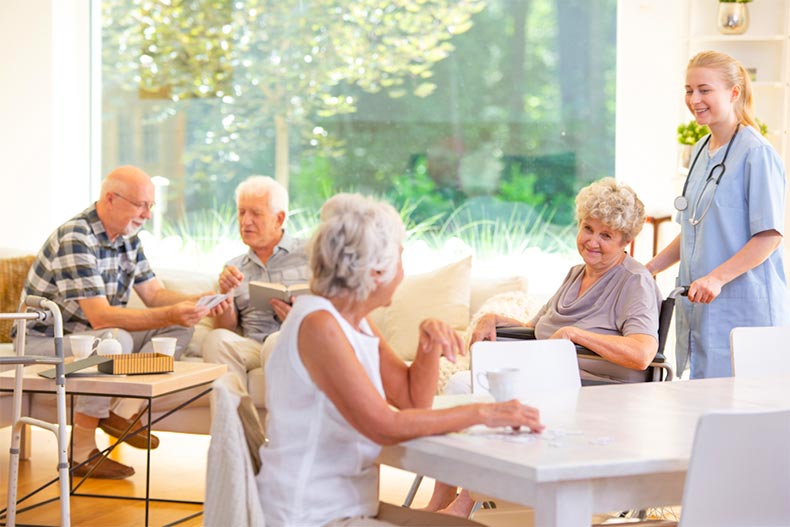 Assisted living communities are ideal for retirees who may face difficulties with daily activities at home. Residents can maintain an independent lifestyle but also reduce their stress and enhance their quality of life by receiving help with everyday tasks such as meal preparation and housekeeping. When active adults choose to reside in an assisted living arrangement, a variety of maintenance services are often lumped into their monthly rental payment. This gives residents peace of mind knowing services such as transportation, laundry, and meals are included. If needed, residents have a range of help at their disposal, whether they need assistance showering or managing their medications.
In contrast, an active adult community provides residents with convenient access to neighborhood resources and amenities such as restaurants, healthcare facilities, and grocery stores. Homeowners can enjoy a safe living environment with other active adults and remain close to everything they need.
Deciding What's Right for You
If you're in the midst of exploring retirement communities, you know there are many things to keep in mind, including budget, location, and amenities. The right retirement community can provide an incredible quality of life and allow you to live as you choose. See what's out there by starting your search on 55places.com.