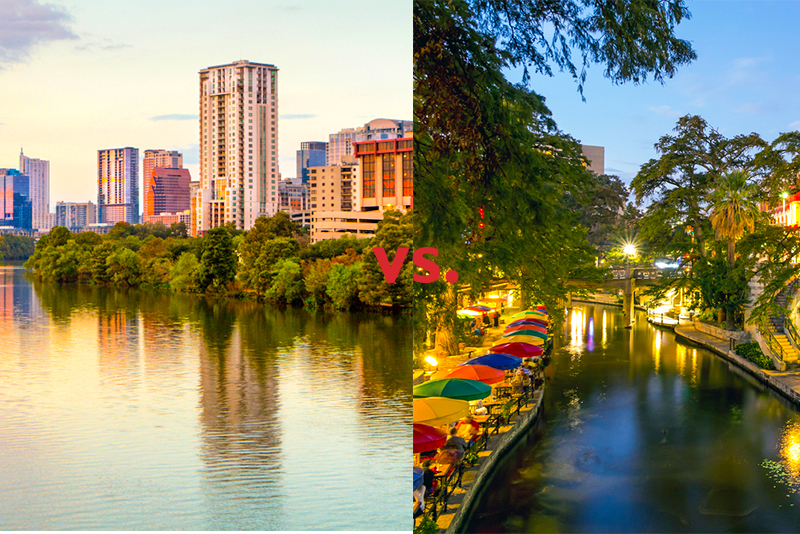 Texas stands out as an appealing retirement destination for many reasons. Active adults appreciate the state's varied regions, whether they prefer rural or city living or tropical or dry climates. With a friendly state culture, low cost of living, and endless recreation opportunities, Texas only continues to grow in popularity among active adults.
In the heart of the Lone Star State, Austin and San Antonio rise as particularly popular retirement destinations. Although the cities are only about a one-hour drive from each other, they provide distinctly different cultures. Read on to learn more about what each city offers active adults.
Austin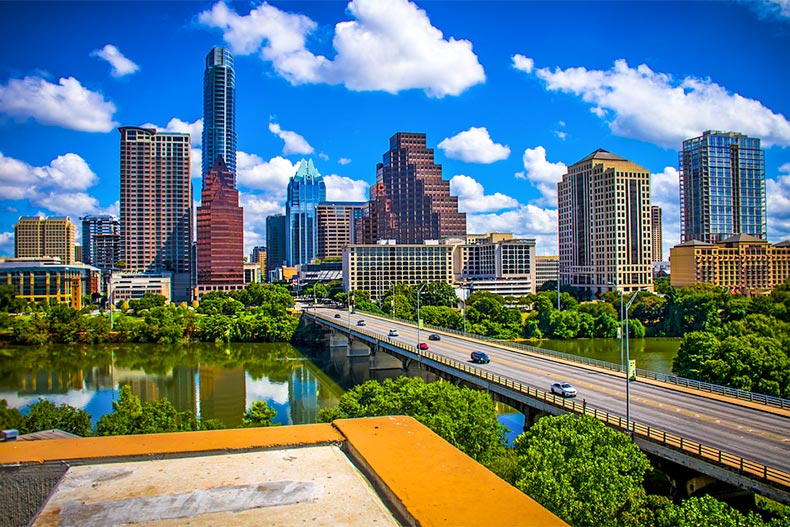 In Austin, Texas' capital city, active adults can enjoy an eclectic lifestyle. Known as the "Live Music Capital of the World," the city hosts numerous arts and music festivals each year and is home to legendary events such as South by Southwest and Austin City Limits.
Austin has also been named one of the country's best places to live by U.S. News and World Report. The city boasts an abundance of lush green spaces and more than 250 parks for soaking up the Texas sun. Lady Bird Lake remains a big draw for active adults who desire to paddle, row, or stroll along the serene reservoir that offers stunning city views.
Active adult homebuyers interested in relocating to Austin should note the city's higher-than-average home prices. Austin's housing costs hover around $279,000, compared to around $222,000 for the rest of the country.
The Austin area is home to nearly a dozen age-restricted communities. Sun City Texas, Heritage Oaks, and Heritage at Vizcaya are especially popular retirement destinations.
San Antonio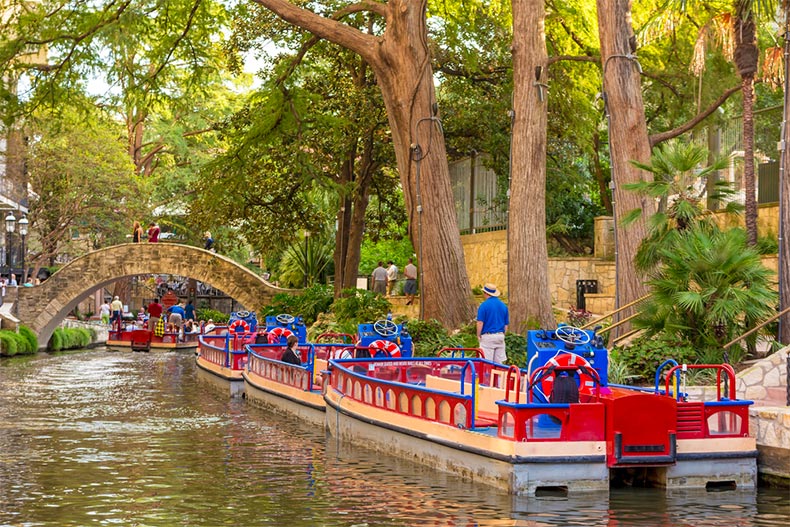 Active adults can discover a rich and varied lifestyle in San Antonio. The city is best known for its historic destinations such as the Alamo and River Walk, but San Antonio also boasts a vibrant entertainment scene. Active adults can participate in more than 50 major events and festivals each year without ever leaving San Antonio. Events such as the Ford Holiday River Parade and Lighting Ceremony and the Fiesta, a 10-day celebration of Spanish heritage, unite San Antonians for fun traditions and exciting activities.
Active adult homebuyers continue to be drawn to San Antonio for its low housing costs compared to Texas and the rest of the country. San Antonio housing costs sit at about $201,000, while the nation averages about $222,000.
Retirees who want to move away from snowy climates will relish in the fact that San Antonio seldom sees snow or even below-freezing temperatures. The city also boasts approximately 300 days of sunshine each year, giving active adults plenty of opportunities to pursue their favorite outdoor activities.
The San Antonio area is home to eight age-restricted communities, each offering its own distinctive style and amenities. Hill Country Retreat, Scenic Hills, and Roseheart stand out as some of San Antonio's most popular active adult communities.