The joy of real estate in Southeast Florida is that most homes for sale in Palm Beach County, Broward County, and Fort Lauderdale are close to the beach, near golf courses, and generally affordable. Sure, you could spend millions on a sprawling oceanfront mansion, but a beachside lifestyle isn't just for millionaires. There are plenty of active adult communities in the area with homes for $150,000 or less.
Below $100k – High $200s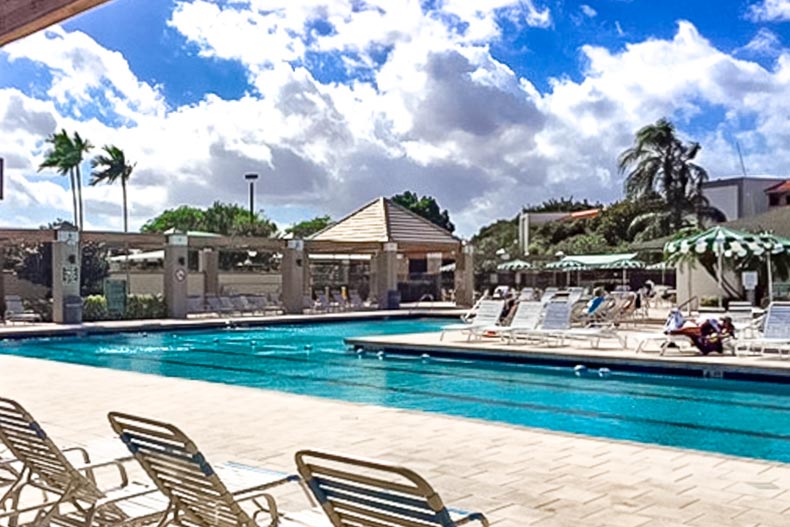 Buyers who want golf course living on a budget will be thrilled with the condos available at Wynmoor Village in the growing town of Coconut Creek. The Wynmoor Golf Club is available to residents for an annual fee or on a pay-to-play basis. There are 18 holes of golf, a cafe, a pro shop, and a picnic area. Additional amenities at Wynmoor Village include a clubhouse with a fitness center, 20 pools, several art studios, a woodworking shop, and a lecture hall as well as pickleball and tennis courts. Residents enjoy getting together for workshops and classes, and they have clubs for special interests like nature, fishing, writing, and bingo.
The condo buildings are mid-rise structures with elevators and security. There are more than 5,000 units throughout the neighborhood, and they're between 550 and 1,220 square feet. Most homes are one- or two-bedroom condos, but there are also larger three-bedroom units. With between one and two-and-a-half bathrooms and plenty of parking, residents will feel comfortable and secure. There's also a lake on the property which many residents can see from their balconies or patios.
Request more information about Wynmoor Village.
Ask Agent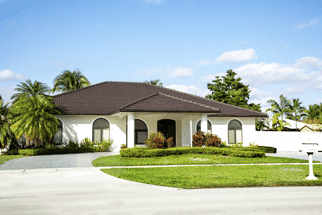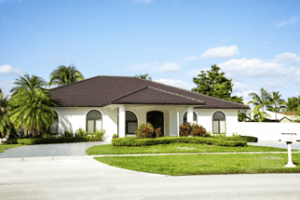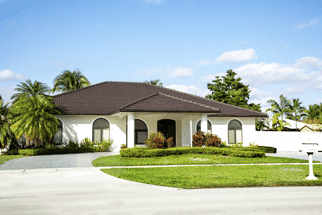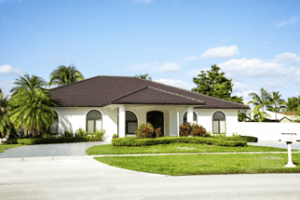 Can you spot the $207,744 difference between these identical homes?
Financing is the difference!
Get the details in The 62+ Loan™ Homebuyers Guide.
55places Mortgage is a joint venture between Mutual of Omaha Mortgage and 55places.com.
Details here.
Subscribe to Our Newsletter
I agree that 55places and its affiliates, partner providers or agents may call, text, or email me about my inquiry, which may be made with automated means. I understand that my consent is not a prerequisite for buying a property. I may revoke my consent at any time by contacting optout@55places.com. Message/data rates may apply. I also agree to 55places.com's Privacy Policy and Terms of Use.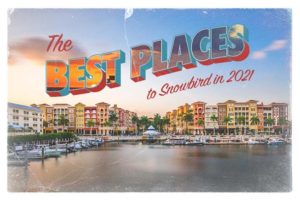 We've gathered 25 of the best places for snowbirds, including cities in Florida, Arizona, California, Texas, South Carolina, and Nevada. For each entry, we've also provided a list of recommended 55+ communities in the area. If you're ready to find your own winter retreat this season, here are some of the best places to consider.
About 55places
We're changing the way people 55 and older are searching for their perfect next place. With a national network of hand-selected real estate experts, plus comprehensive information, unbiased content, and on-the-go insight about thousands of communities across the country, we're a trusted resource paving the way from here to home. Whether you're interested in a low-maintenance single-level residence, an active lifestyle or age-qualified community, an intimate enclave, or anything in between, we can help you make your next move the best one yet.