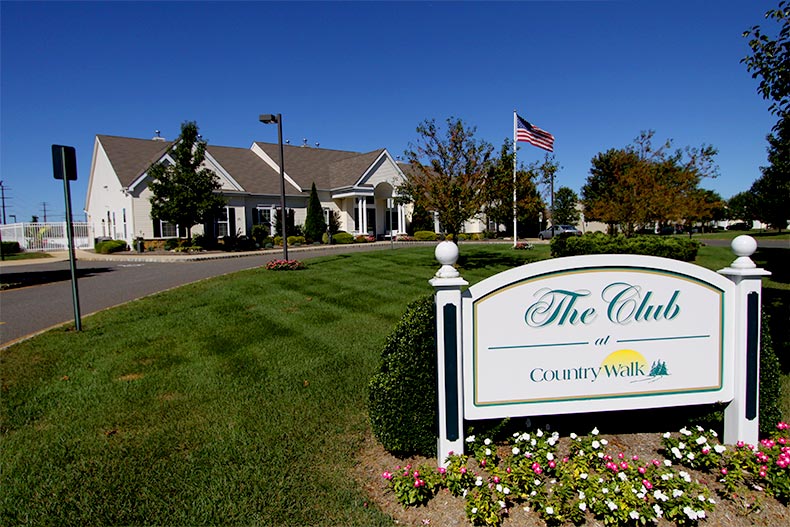 What does your ideal retirement look like? If it includes downsizing to a smaller or less expensive low-maintenance home, having a relaxing place to socialize with like-minded friends, and being near the beach, we've got some options for you. Whiting, New Jersey is just 20 miles from beaches like Seaside Park, and it's even closer to Barnegat Bay. All offer sunning, swimming, boating, and endless leisure time.
Part of Manchester Township, Whiting is in Ocean County, which is like a year-round vacation destination for active adults. It's a drivable distance from Atlantic City, New York City, and Philadelphia, and it's also a short drive from Toms River. Campers, hikers, cyclists, and other nature lovers are in their glory here, as Whiting is also in-between Double Trouble State Park and Brendan T. Byrne State Forest. This area is designed to make life easier for active adults, with a myriad of grocery stores, pharmacies, banks, convenience stores, coffee shops, churches, auto repair shops, and anything else you can think of right in town.
Check out these communities with homes for sale in Whiting and you'll see that they are all in affordable, established neighborhoods.
1. Crestwood Village 3
There are seven Crestwood communities in Whiting, and Crestwood 3 is a favorite among homebuyers. As a large active adult neighborhood, it has 1,010 resale attached home offered in a wide variety of floorplans. These range from 537 to 1,826 square feet with one to two bedrooms and bathrooms as well as designated parking spots or garages. Upgrades may include eat-in kitchens, hardwood flooring, and security camera systems. A monthly homeowners' association (HOA) fee covers snow removal, lawn care, and taxes.
Friends spend time at special events like dances, travel club, game nights, and the mixed dart league. Crestwood 3's private clubhouse has a multi-purpose room, a ballroom, game rooms, bocce, and shuffleboard. There's also a community bus for resident use.
2. Crestwood Village 6
On the outskirts of Brendan Byrne Forest, Crestwood 6 has an established reputation as a friendly neighborhood. It includes 1,141 resale attached and single-family homes with a large number of models to pick from. The homes are all single-level, sized from 537 to over 1,800 square feet with one to two bedrooms and bathrooms as well as designated parking spots or garages. Features like fireplaces, breakfast nooks, new appliances, and sunrooms give these homes a comfortable and contemporary feel. The HOA fee provides for trash removal, lawn care, and roof repair.
Deerfield Hall is the community clubhouse, and it has activity and game rooms, an exercise room, a catering kitchen, a ballroom, bocce and shuffleboard, and a library. There's also a community bus for homeowners to use. The long list of clubs and activities includes line dancing, chair yoga, bowling, art classes, movie nights, and travel club.
3. Country Walk of Lake Ridge
Completed in 2015, Country Walk of Lake Ridge offers 304 resale attached and single-family homes on a 200-acre property across the way from the scenic Crossley Preserve. The six attached models range from 986 to 1,377 square feet with one to two bedrooms and attached one-car garages. The three single-family models are sized from 1,789 to 1,868 square feet with two bedrooms, two bathrooms, and attached two-car garages. These lovely homes offer upgrades like patios, fireplaces, and great rooms.
Sporting types appreciate Country Walk's exercise room and locker rooms, which are in the private clubhouse. There's also an outdoor pool, plus shuffleboard, horseshoes, bocce, and tennis courts. Indoor activities take place inside within the game rooms, computer room, great room (with a fireplace), catering kitchen, and ballroom. The HOA fee covers trash and snow removal as well as common area maintenance.
4. Crestwood Village 4
You can find excellent value for your investment at Crestwood Village 4, a welcoming active adult community with 1,190 co-op resale attached homes. It's a six-mile drive from the town of Lakehurst, where you can find a Shoprite, a Lowe's, restaurants, churches, and the Lakehurst Community Center.
Like the other Crestwood developments described above, Crestwood Village 4 has dozens of models with similar floor plans. The HOA fee takes care of landscaping, snow removal, and exterior building maintenance. The Independence Hall community clubhouse has activity rooms, shuffleboard, and bocce courts, and a community bus is also provided to homeowners.
5. Crestwood Village 7
As the last member of the Crestwood family, it's easy to see that Crestwood 7 is related to its predecessors. Also large, it has 1,048 attached and single-family homes, and it's down the road from a veterinary clinic, convenience store, post office, and fire station. You'll find floor plans that are similar to other Crestwood communities, and some of these charming homes feature upgrades like covered patios, extra storage, and upgraded kitchens and bathrooms. The HOA fee here covers snow removal and lawn care.
Fernwood Hall is where homeowners congregate for bingo, holiday parties, the annual craft show, and resident's club meetings. This clubhouse features a ballroom and catering kitchen, a multi-purpose room, shuffleboard, and bocce courts. For a day out with the grandchildren, you can drive over to Popcorn Park Zoo or go to the very unique Insectropolis museum in Toms River.