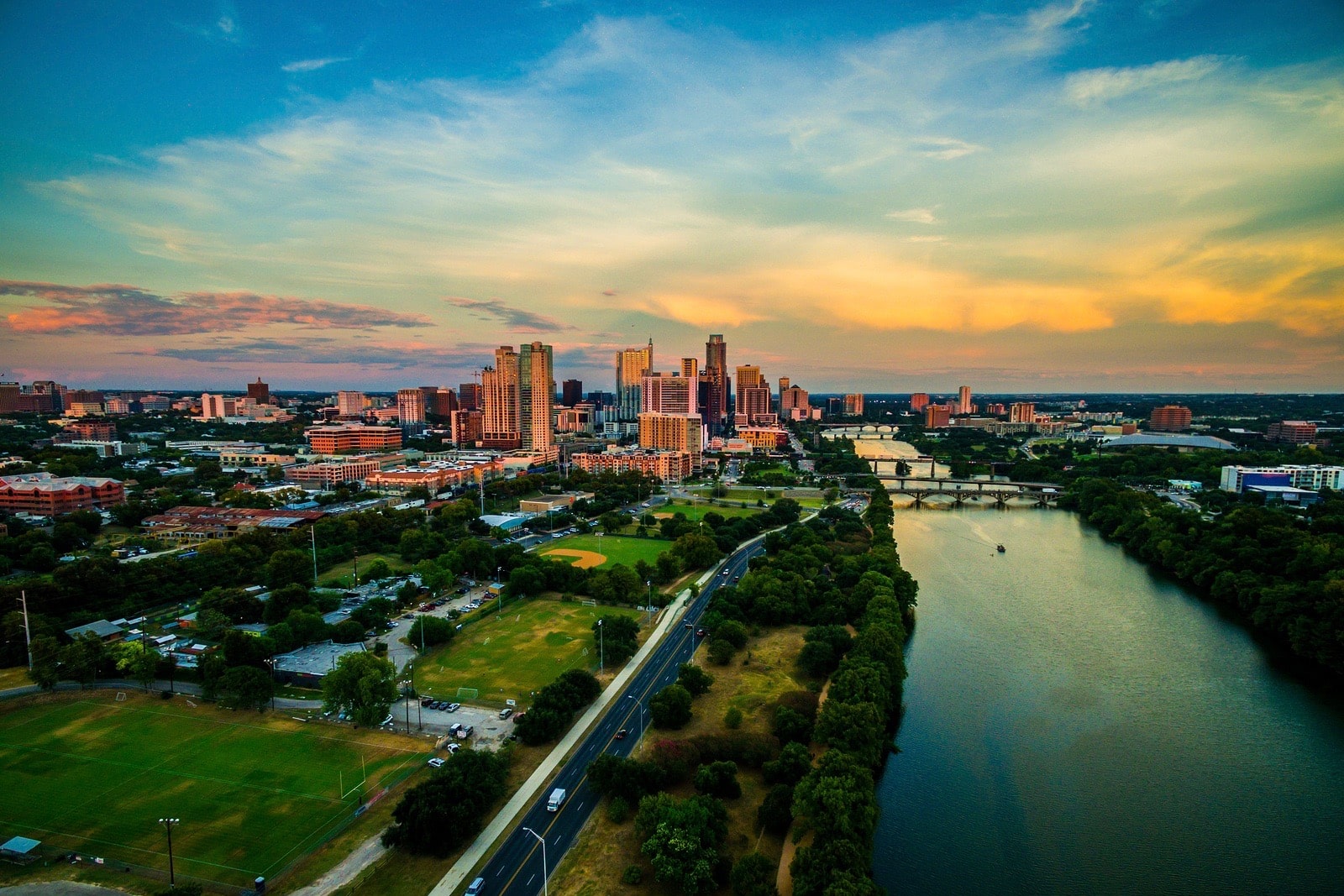 As retirees search for their ideal retirement destination, many are looking for a location that appeals to their active lifestyle. Luckily, the city of Austin in Central Texas offers just that and much more.
Austin was recently ranked as the number one city in the country to live in by U.S. News & World Report's 100 Best Places to Live in 2017. The city, which welcomes about 50 new residents every day, earned top scores for its value, desirability, strong job market, and quality of life.
So what makes Austin a great retirement location for active adults? Besides its sunny climate and generally mild winters, the city is an exciting and diverse urban environment that provides endless attractions and entertainment options that can appeal to many different interests.
Attractions and Recreational Fun
Austin, which is known as the "Live Music Capital of the World", hosts large and vibrant art and music festivals, performance venues, and cultural events happening all year round. From popular outdoor fests like Austin City Limits and South by Southwest to more sophisticated entertainment like the Austin Lyric Opera and Paramount Theatre, music lovers and active adults can experience a musical and cultural sampling that rivals any cosmopolitan city.
Austin also promotes an active and healthy lifestyle thanks to its plentiful outdoor recreational facilities, abundant green spaces, and more than 250 parks. Retirees can appreciate the beautiful native plants and flowers at the Lady Bird Johnson Wildflower Center or bike along the ten-mile trail encircling Lady Bird Lake or kayak down the same lake.
Active adults looking for a thrill can check out the world's largest urban bat colony emerge from under the Congress Avenue Bridge. Golfers will love having access to the Austin Golf Trail that includes a wide selection of courses designed by famous golf architects including Tom Fazio and Robert Trent Jones. Austin's outdoor options are diverse and unique and range from swimming in a natural spring-fed water hole to playing disc golf or volleyball.
While some active adults are spending most of their time outdoors with physical activities, other Boomers can enjoy the city's bustling culinary scene. Austin is home to a great selection of food trucks, Tex-Mex eateries, breakfast tacos, and BBQ joints as well as eclectic restaurants that offer everything from traditional American cuisine to foreign-infused dishes. Foodies will find their savory paradise in nearly every corner of the city.
Tax Climate
Another reason why this city is a great retirement destination is its reasonable tax climate for retirees. Retirees benefit from no personal or corporate income tax as well as a low state and local tax rate. Best of all, the state doesn't tax any retirement income so Boomers can make their funds last a bit longer. Austin's local economy is one of the fastest growing in the nation thanks to its thriving software and high-tech industries that call the city home.
Although the local economy is booming, which is great for semi-retired adults looking to work during retirement, residents looking to buy a home will face higher sale prices. The median sales price for a single-family home in Austin is above the national average at around $262,182, according to U.S. News World & Report. But if retirees are able to manage their finances and stick to their retirement budget, Austin may be the perfect place for them to spend their Golden Years.
Active Adult Communities Nearby
The Austin area also has no shortage of 55-plus communities to choose from. Sun City Texas, the largest active adult community in the state, is just outside Austin and offers two clubhouses, low-maintenance living, and a jubilant social atmosphere. The nearby town of San Marcos hosts the brand new Kissing Tree community, which is poised to become one of the most sought-after neighborhoods since opening last year. Renowned homebuilder Taylor Morrison also has a presence in the Austin area, opening Heritage at Vizcaya in 2015. No matter your style or budget, the Austin area has something for you.