When looking for a retirement destination, you may come across many communities that offer an active adult lifestyle. But what does an active adult lifestyle really mean?
If you ask 10 different people to describe active adult living, you may very well end up with ten different answers. This is because an active adult lifestyle means something different to everyone. Yet, there are a few key elements you can expect to hear in most descriptions. Generally, these elements include low-maintenance homes, community amenities, recreational activities, social clubs, a variety of classes, and other structured events.
Below, we take a look at a few of the pillars of an active adult lifestyle.
Low-Maintenance Homes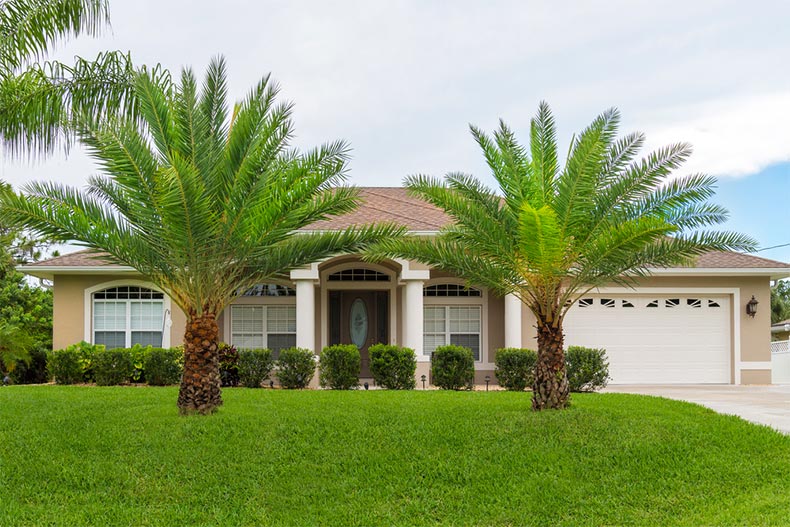 Perhaps when discussing the word lifestyle, houses don't come to mind right away. However, the homes in a 55+ community allow residents to enjoy the amenities and lifestyle options on offer. Many communities have low-maintenance, maintenance-free, or lock-and-leave homes for sale.
While all mean slightly different things, the general idea is homeowners don't have to worry about varying levels of home care, including lawn work, landscaping, snow shoveling, and more. This allows residents more free time to spend enjoying their community's lifestyle, embracing new hobbies, or traveling without the stress of prepping their home.
Besides making home maintenance easier, many communities offer floor plans that are built around the idea of aging in place. These include designs with single-story living, lower shelves and cabinets, ramps, easy-to-reach appliances, and more.
Variety of Amenities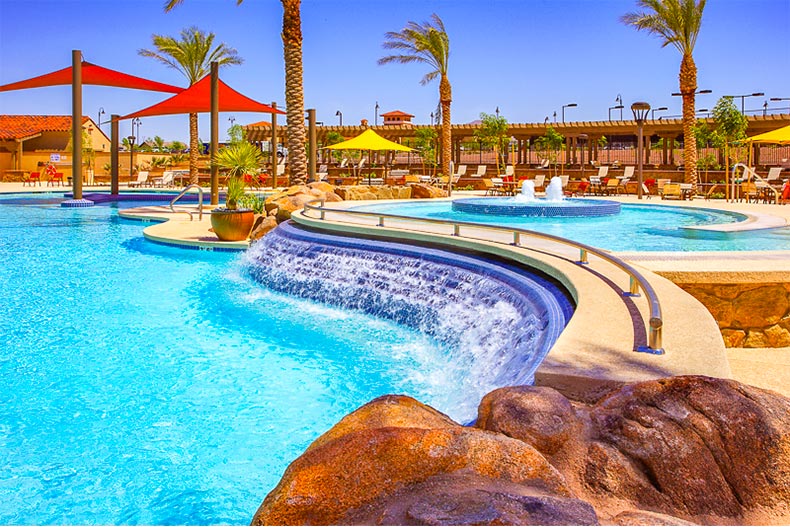 Communities that offer an active adult lifestyle often include amenities for individuals or social groups, whatever your preference might be. While every community has different amenities, each allows you to obtain the active lifestyle you desire in whatever method you prefer.
As an individual resident, you may choose to work out in the fitness center on your own, spend some practice time on the putting green, go for a swim, make use of a community art studio, or attend a lecture. When you feel like socializing, you may prefer to join a special-interest club, take a group class, attend a potluck dinner, or enjoy some friendly competition with a game of billiards, tennis, or cards.
Social Activities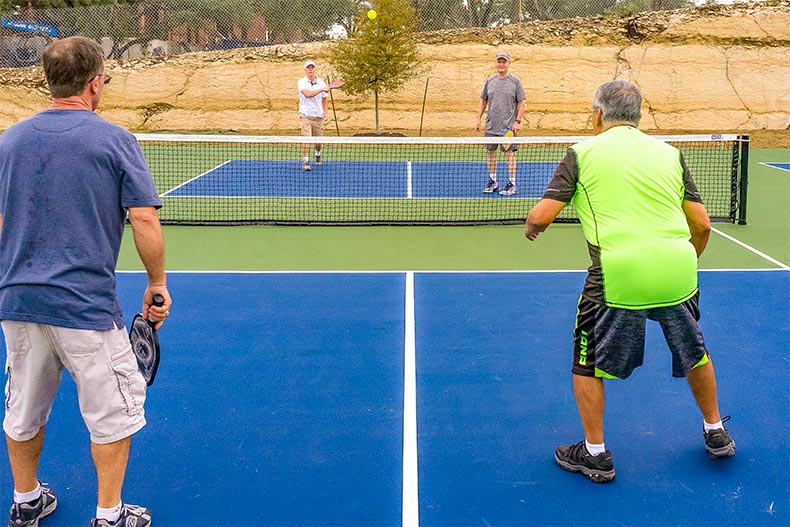 Although 55+ communities often provide a full social calendar with planned events, residents can take part in as many or as few activities as they like. What enables an active lifestyle is the fact that those clubs, activities, and events are always there whenever residents want to participate. These events range from hobby clubs, volunteer programs, and sports leagues to off-site events, parties, and much more.
Many communities have a lifestyle director who manages the social calendar and can help you discover appealing activities. They'll even help you get a new club or event off the ground so it's easy to find like-minded neighbors.
Not everything has to be organized, though. Clubhouses and amenities are always there to be used at your leisure. Also, by living in a community of peers, finding new friends is easy and can lead to more private events like happy hours and house parties.
When comparing active adult communities, you may find that different types of communities lend themselves to different lifestyles. Talking to your agent can help you find the best one for you.
Small Communities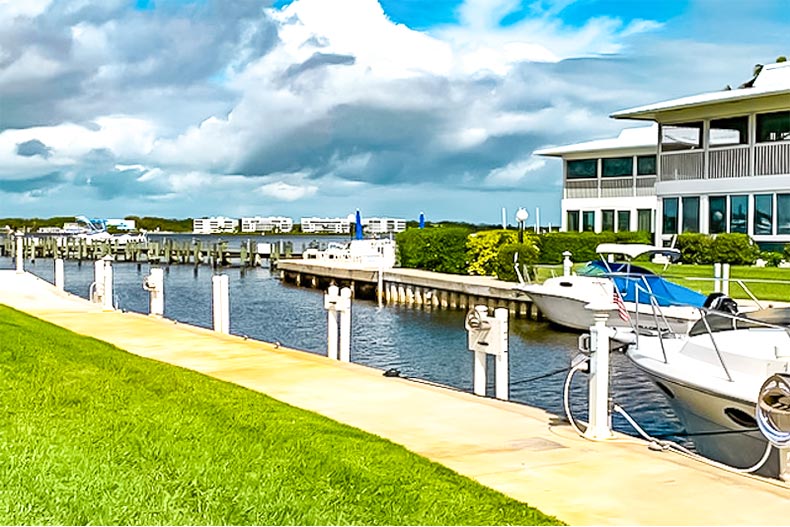 A smaller community may provide more of a small-town, neighborly feel. There may be less variety when it comes to available activities and clubs, and residents may be reliant on self-organization to create community events, but the active lifestyle aspect is still there.
If the community is in a more urban or tourist-driven area, residents may also spend more time enjoying off-site attractions, either on their own or as part of a group day trip.
Large Communities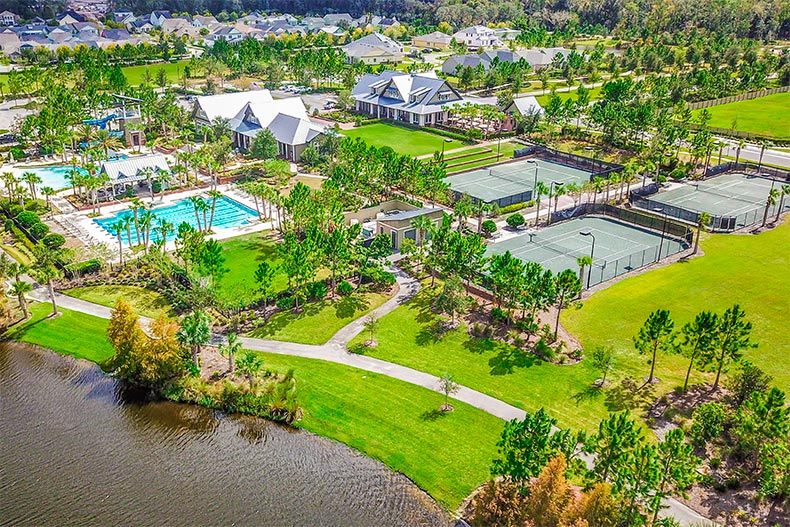 Larger communities tend to be more self-contained, providing recreation opportunities, social events, restaurants, and other services. Some may even feature their own retail centers, medical facilities, and places of worship. This environment offers more diversity for tailoring your own active adult lifestyle.
On the other hand, because there's so much available on-site, residents may spend less time exploring off-site attractions and activities.
Rural Settings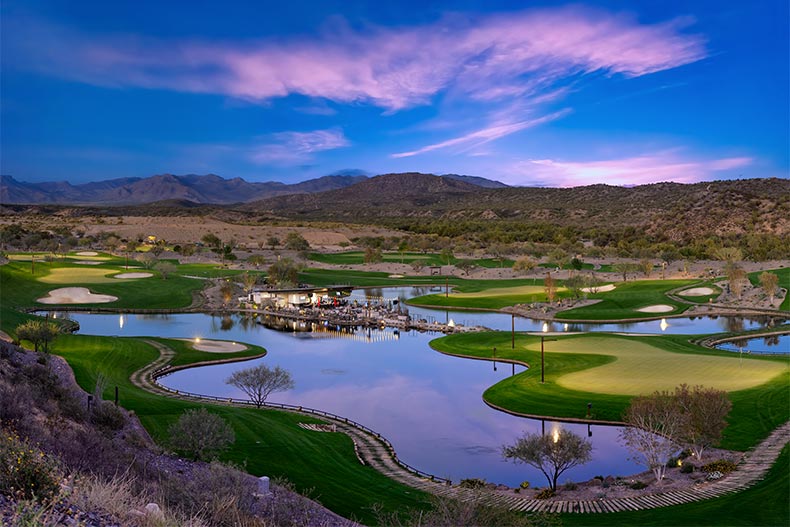 Most 55+ communities are found in rural settings on the outskirts of large metro areas. While many can also be found in traditional suburbs as well as a handful of urban areas, exurbs still lead the way for active lifestyles.
These locales allow for larger developments to be built which can help create a more unique and diverse lifestyle for homeowners. At the same time, when homeowners leave the community, it's only a short drive to other popular suburbs or outdoor recreation, giving residents the best of both worlds.
In whatever setting, whether it's rural, urban, or suburban, the allure of a 55+ community is living among peers who share common interests.
Sense of Community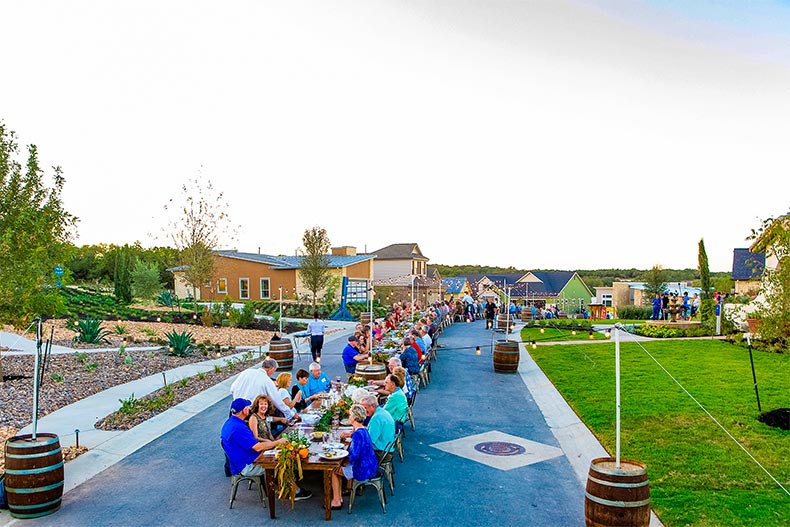 Community is a key aspect of an active adult lifestyle. A close-knit community offers support in times of trouble, celebration during joyous moments, and companionship in the day-to-day. Community brings together the small joys of an active adult lifestyle, such as a neighbor to watch your dog when you're away, a doubles tennis partner, or an outdoor meal with your closest friends.
There's no right way to create an active adult lifestyle. The way you define it is entirely up to you. When looking for the best active lifestyle for you, take all these factors into consideration to discover what's most important. Between home styles, amenities, lifestyle options, community size, and the community's setting, you can find your next perfect place.