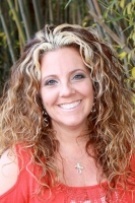 Michelle Norris
Cornerstone Real Estate
Lic. #151989 (NY)
The most important thing when choosing a real estate professional is to find someone you can trust. With Michelle's contagious smile, kind nature, and commitment to excellence, she believes that establishing a professional relationship based on trust, honesty and integrity are what makes her a successful Realtor.
Michelle has truly made 2019 an extra-special one for me.
December 4th, 2019
Michelle helped out for about a year! It is amazing on the small inventory for affordable housing in western Long Island.
December 4th, 2019
Michelle is available, attentive,great follow up, accommodating and in general good to do business with. Alan K
February 5th, 2019
Showing 1 - 3 of 17 reviews