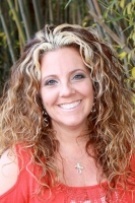 Michelle Norris
Cornerstone Real Estate
Lic. #151989 (NY)
The most important thing when choosing a real estate professional is to find someone you can trust. With Michelle's contagious smile, kind nature, and commitment to excellence, she believes that establishing a professional relationship based on trust, honesty and integrity are what makes her a successful Realtor.
Michelle is available, attentive,great follow up, accommodating and in general good to do business with. Alan K
February 5th, 2019
I first met Michelle in March of 2018. Her charm and warmth sold me right away. I thought it was too soon to list my house. I thought we should wait for "the season " to start.
June 13th, 2018
Michelle Norris deserves a rating of excellent. From the first meeting she treated me like family.
June 12th, 2018
Showing 1 - 3 of 15 reviews