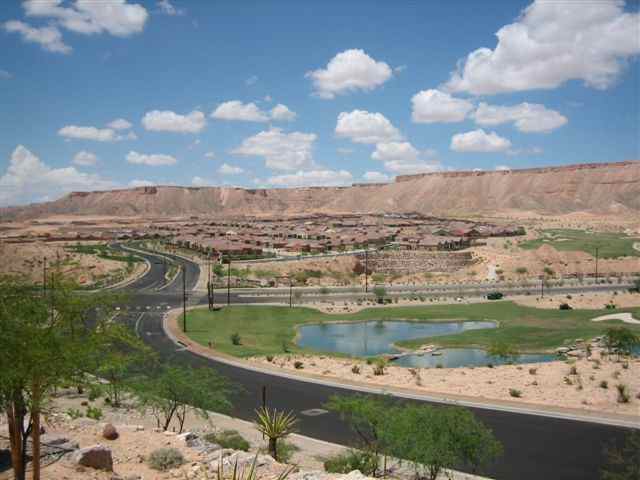 Retirement is all about relaxation and rejuvenation. Those who want to get away from the commotion of big-city living should consider retiring in a smaller city. Here's a list of ten small cities to consider:
Those who are looking to retire in Nevada but want to stay away from the hustle and bustle of "Sin City" should consider Mesquite. Popular builders like Del Webb have realized the advantages of retiring in Mesquite. It's situated 80 miles from Las Vegas, yet it is conveniently located on the Nevada-Arizona border as well as 40 miles from St. George, Utah. There are less than 20,000 people who call Mesquite home but the city is growing fast.
Bluffton is a picturesque town along the South Carolina coast. It's a charming town filled with mossy tree-lined streets minutes from the Atlantic Ocean and Hilton Head Island. This welcoming southern town enjoys a breezy lifestyle with top-notch golf courses, acres of nature preserves and wildlife, and awarding-winning restaurants. With mild weather and a strong sense of community, Bluffton is becoming a popular retirement destination for active adults. Builders have noticed this trend and are offering new construction homes for 55+ homebuyers at Hampton Lake, Sun City Hilton Head, and The Haven.
Set in the gorgeous Shenandoah Valley, the city of Winchester is filled with historic appeal and outdoor recreation. Home to many important events of the Civil War, Winchester includes several museums and historic landmarks. There are about a dozen theaters and event spaces for concerts, art, and more. They have a popular apple industry that boasts attractions like fruit markets and orchards as well as vineyards and farms. Looking to retire in a lovely historic region? Here are a few active adult communities throughout the Winchester, Virginia area.
Riverhead is a delightful town located on Long Island in New York. Those looking to retire in a beach town on the East Coast will enjoy all the outdoor recreational opportunities. It's also home to Polish Town USA, a small neighborhood rich in culture. Age-restricted communities in Riverhead offer new and resale homes in a variety of styles and sizes. Glenwood Village, Saddle Lakes, Sunken Pond Estates, and Stoneleigh Woods are all found within Riverhead.
Though it was founded in 1734, Warrington is a township filled with more than historic attractions. There are over 375 businesses and nearly 300 acres dedicated to parks and recreation. Golf enthusiasts will be pleased to know that there are plenty of courses scattered throughout Bucks County. This suburb of Philadelphia hosts public events throughout the year and is filled with friendly residents. Check out all of the wonderful 55+ communities found in or near Warrington, Pennsylvania.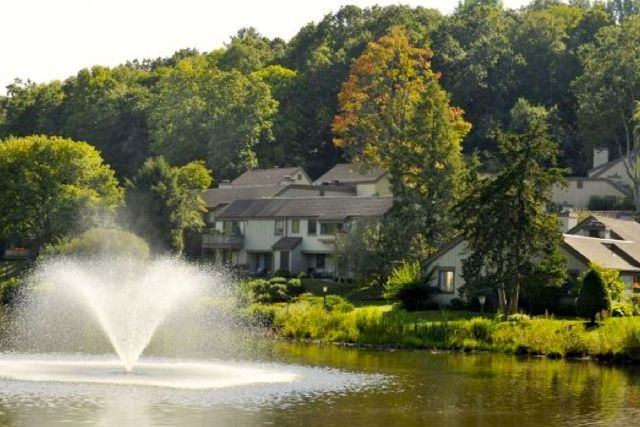 Southbury is home to New England's largest retirement community, Heritage Village. This beautiful city contains rolling countryside but it is close enough to drive to both Boston and New York. With more than 30% of the population being over 60 years old, there are numerous attractions, events, and services dedicated to retirees. Active adults will relish living in an area with like-minded neighbors.
Middletown, Delaware combines the best of both worlds: small-town appeal that's close to big-city attractions. Situated about an hour from Philadelphia, Middletown is a lovely town with arts and entertainment, events, and dining options. A quaint downtown area offers beautiful walkways and historic charm. Active adult communities like Spring Arbor, Four Seasons at Silver Maple, and Springmill are just a few 55+ communities in Middletown, DE.
Rich with tradition and southern hospitality, Cumming is a laid-back city located in Georgia. Cumming is home to annual events like antique car shows, the Cumming Country Fair & Festival, concerts, rodeos, and more. This small town is home to Lake Sidney Lanier, a popular attraction for boating and soaking up the sun. The city's proud of their longest tradition, the annual 4th of July Steam Engine Parade, which draws crowds from all over. If you're looking to retire in a southern city with character check out 55+ communities like The Orchards of Habersham Grove, Piedmont Corners, and Brannon Oak Farm, to name a few.
When looking to retire in the Bay Area, Sonoma is a lovely city that's reputable for its excellent wine and food. There are 13,000 acres of state and regional parks spread throughout the Sonoma Valley providing stunning views of rolling wineries and rich farmlands. This green-minded city encourages sustainable practices with local organic cafés and markets, solar-powered wineries, compost programs, and eco-tourism. Wine enthusiasts should consider a 55+ Sonoma neighborhood like Chantarelle, Temelec, or Creekside Village.
Located in Central North Carolina, the Village of Pinehurst is known for its historic charm and Southern hospitality. It is also the home of Pinehurst Resort and other popular golf retreats, as well as home to both the Men's and Women's 2014 U.S. Open. The area features several active adult communities, as well, making it a lovely place for an active retirement. Located in the Sandhills region, Pinehurst's residents enjoy a four-season climate, plenty of lakes, and acres of gardens and preserve areas.
"Small city" can be a subjective term depending on the size of a state or the region's population as well as general location. Our list is based on population size and we tried to keep to cities with fewer than 30,000 residents. Some people would consider a city small if it has a population of 40,000, while others would put that number at 25,000 or even fewer than 7,000. What do you consider a small city or town?