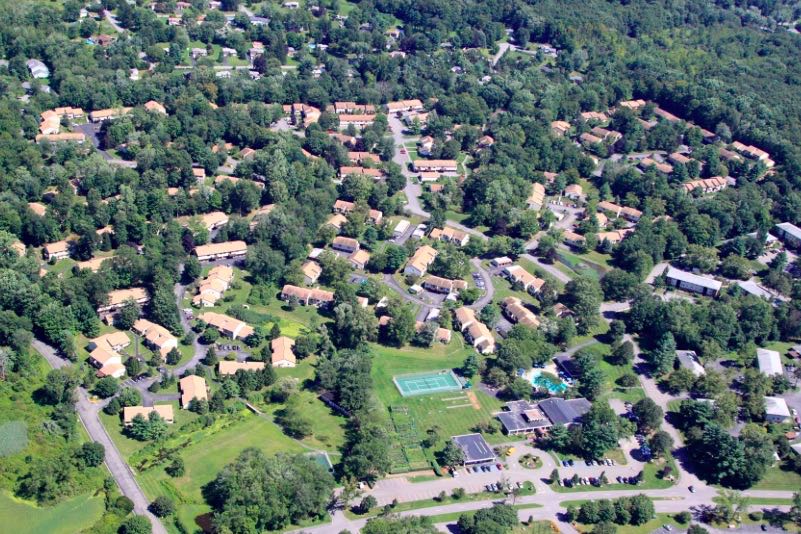 National Geographic Traveler named the Hudson River Valley to its Top 20 Destinations in the World in 2013, touting it as a place where "wanderers ... long to rest their vagabond souls." And indeed this region, which stretches 150 miles between Albany and Manhattan, attracts artists, foodies, nature lovers and just about anyone else looking for a slower change of pace that's not too far off the beaten path.
Location
The entire Hudson Valley is a designated National Historic Area with river towns like Cortlandt dating back to the 1600s and some of the oldest vineyards in the nation. About 17 percent of the region is dedicated to agriculture, and the majority of farms are independently or family-owned, according to U.S. Census data.
Climate
This region features a humid continental climate and is sometimes buffeted by severe storms, sandwiched as it is between the Atlantic Coast and the Great Lakes. Summer temperatures tend to be pleasant and mild however, averaging in the 70s and 80s. Winters can get brisk as temperatures dip below zero, and the area sees its share of precipitation throughout the year.
Attractions
From culinary tours to haunted history trails to a bird's eye view from a hot-air balloon, you can find many unique ways to explore the Carmel Area, which is loosely scattered around the mid and lower Hudson Valley across four counties — Dutchess, Orange, Putnam and Westchester. Westchester County is closest to New York City, just 30 miles away.
The area attracts urban commuters not only for its location, but for cultural venues and other attractions that don't require a trek back into the city. Plus, the fresh air beckons with miles of hiking and biking trails, great golf courses, and kayaking and sailing on the area's waterways and lakes.
Outdoor recreational opportunities can be found in every corner of the region. Just to the west, Orange County is nestled between two rivers: the Delaware and the Hudson, and like Westchester it's a destination for kayaking and canoeing. It also boasts some of the best scenery in the Hudson Valley.
The oldest winery in America is located here, in addition to six other vineyards and two breweries, all of which are open for tours and tastings. You can also take a tour along the Dutchess County Wine Trail, which is book-ended by two distinctive wineries with orchards, woodlands and equestrian farms in between. The main campus of the Culinary Institute of America is nearby and invites residents and visitors to join one of its boot camps or dine at a student-staffed restaurant.
Putnam County, just north of Westchester, is home to woodland nature trails and a pristine natural watershed. Many New York City commuters end up settling here, especially the picturesque hamlet of Carmel, for its comparatively lower cost of living and home prices.
One of the county's most famous landmarks is the Chuang Yen Monastery, home of North America's largest indoor Buddha statue and open to the public for tours of its peaceful gardens. The Carmel Area is popular among retirees because of its relaxed pace and endless recreational opportunities.
Active Adult Communities
Several 55+ active adult communities are located throughout the region, built to blend in with the surrounding culture and lifestyle. The Retreat at Carmel are both located within the hamlet. Heritage Hills in Somers and Jefferson Village in Yorktown Heights are both in Weschester County, and Regency at Fishkill is in Dutchess County.
Cost of Living
Hudson Valley has a significantly higher cost of living compared to the rest of the country (in some cases it's nearly double). In the Carmel Area, Westchester County is the highest, followed by Putnam, Dutchess and Orange.
Active adults who are looking to relocate to the historic Hudson Valley with convenient access to New York City will find an idyllic retreat in the Carmel Area, New York.
---
agent.calls_to_action.here_to_help
agent.calls_to_action.call_us_long