If you've never heard of equestrian retirement communities, you're not alone. These secluded communities are a well-kept secret that boomers are quickly joining in on.
The trend of experience-oriented and immersive retirement communities is changing the way the next generation views "settling down." For example, imagine the sense of peace with a hint of adventure that comes with your favorite resort getaways. Combine that feeling with the familiarity of home. As a result, retirees are discovering an amazing, curated community for 55+ residents.
One thing is certain: These aren't your mama's retirement villas. Boomers are loving the trend of equestrian retirement communities. So what exactly is an equestrian retirement community? What is it about these neighborhoods that has mature residents rushing to move in?
Let's take a closer look at equestrian retirement living.
Calling All Horse Lovers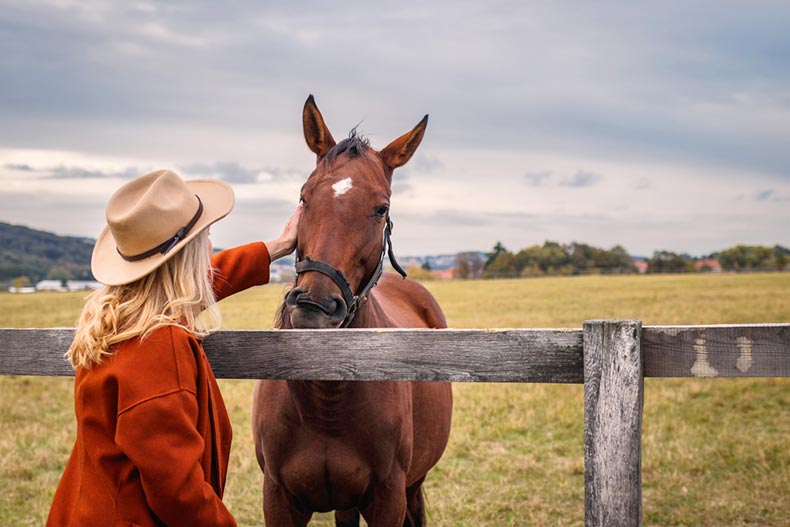 What retirement looks like for the average baby boomer is changing. Our generation has grown to prioritize experiences and seek out new adventures. Rather than slowing down, we're ramping up for the next chapter of life. In fact, boomers are dominating the travel industry. As a result, they're enjoying activities like sailing, hiking, and horseback riding. According to AARP, in 2015 the average baby boomer planned to take four or five trips.
If any of your travel plans include road trips with your horse, an equestrian retirement community is the place for you. Equestrian retirement communities are home to active adults who love horses! Moreover, these unique neighborhoods offer complete facilities for riding, racing, stabling, and showing.
In addition, residents enjoy a myriad of trails and rural scenery to explore. These exclusive communities range from mountains to coast to expansive farmland. Above all, each creates a curated paradise for horses and the owners who love them.
It's no surprise that more and more mature residents are considering an "adventure plan" over the traditional retirement plan with options like dynamic equestrian planned communities.
Nature Meets Neighborhood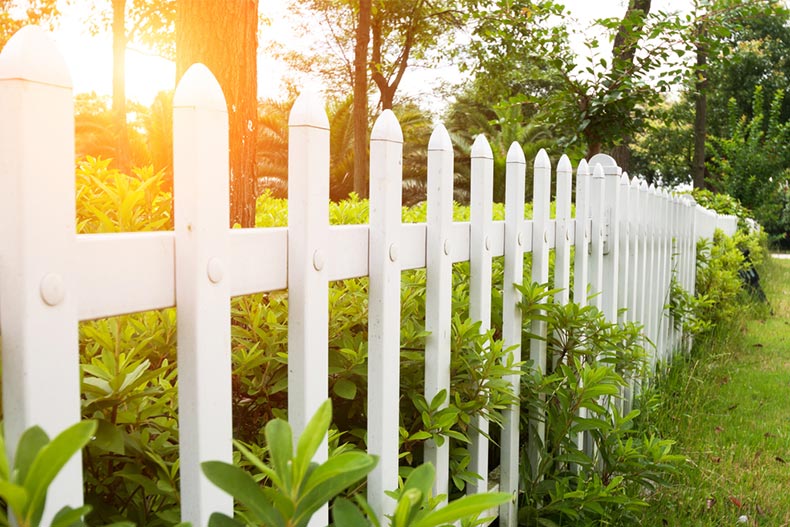 Are equestrian communities simply for horse lovers? The answer is a resounding no!
In short, equestrian retirement communities are all about getting back to a simpler way of life. These curated residences bring people closer to nature.
Many mature adults have decided to downsize in recent years and prioritize wellness over the hustle and bustle of city living. In fact, studies indicate that a connection with nature and nature-based activities can have a myriad of positive effects on our wellbeing, especially as we age. Nature-based activities keep us sharp and promote cardiovascular health. In addition, they give us a better sense of connection to our community.
The Therapeutic Effect of Equestrian Retirement Communities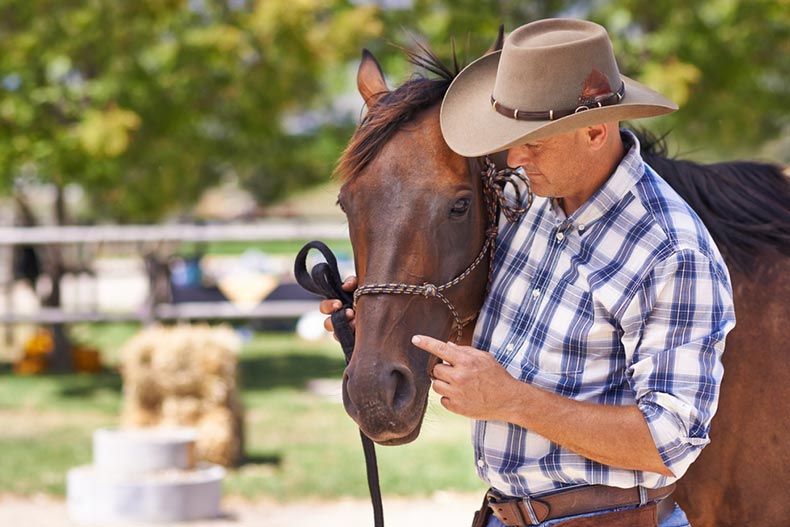 Being around horses is great therapy for the mind, body, and soul. Even those who don't partake in riding or showing enjoy spending time with these amazing animals.
Therapeutic riding programs have become a popular addition in recent years. These include modified riding and horse grooming for mobility-challenged individuals as well as those looking for a more mellow experience with these gentle giants. There's a deep connection between humans and horses that nourishes the spirit and simply makes life a little more wonderful.
Equestrian retirement communities offer an experience-based lifestyle that anyone can enjoy. Whether you've been riding horses your whole life or you've recently become interested in the hobby, these neighborhoods provide a welcoming and inclusive atmosphere for mature adults of all backgrounds.
The natural activity features include trails for hiking, walking, and birding. Additionally, they often include other outdoor activities and plenty of space to enjoy time away from the neighbors. Of course, when you've had enough of enjoying the comfort of your porch or patio, you'll find a like-minded community that's thriving with neighborhood gatherings to enjoy.
Many of these communities feature amenities like spas, rec centers, parks, and idyllic backdrops of small-town villages. Residents feel they've been transported to another world—one they'd like to call home!
The Serenity of Home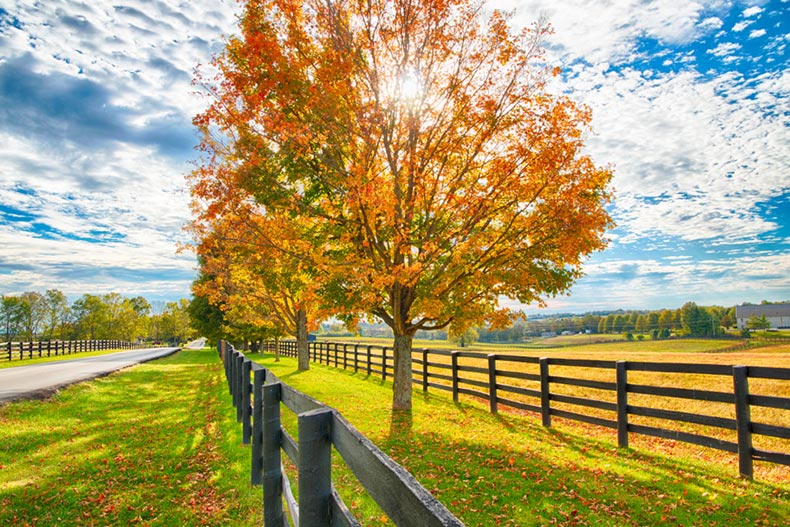 Many boomers love the trend of equestrian retirement communities for the peaceful atmosphere these neighborhoods deliver. We've praised the spirit of adventure in active adult communities. However, we want to pause and take a moment to highlight the serenity of equestrian retirement communities.
Residents are easily drawn to the seclusion and quiet of these wonderful neighborhoods. Imagine lush fields and relaxing ponds and lakes. There are so many reasons to love nature from the comfort of a managed community.
A few of the key highlights include spacious living at a small-town pace. Residents have access to the amenities found in traditional mature living condos or big-city neighborhoods. In addition, 55+ adults love the close-knit communities with shared values. It's a place that's all their own to relax and redefine retirement.
Wide Open Spaces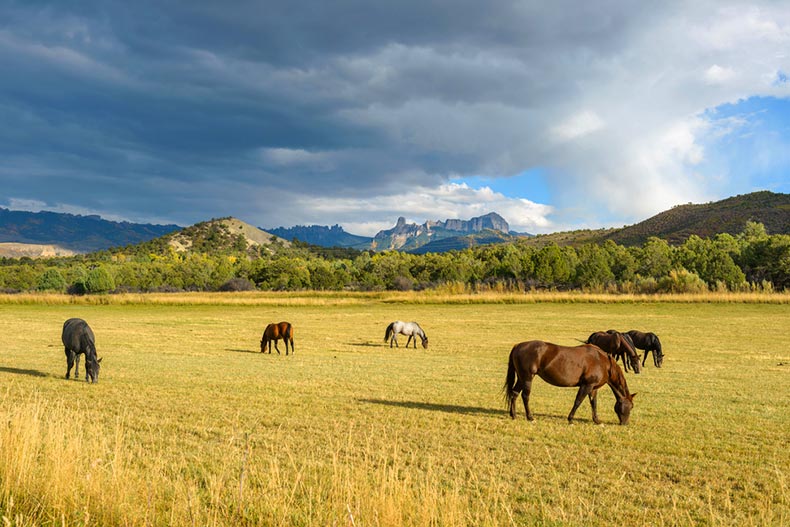 Equestrian retirement communities feature more space than typical 55+ residences. These communities go far beyond managed condo living. They give residents a homestead experience without the additional work of upkeep and maintenance.
Imagine the feeling of a curated resort in the heart of the Great Smoky Mountains or a peaceful beachside bungalow. Equestrian retirement communities do not simply create a sense of escape from the stress of the busy world. They create a sense of belonging.
Find Your Dream Home in an Equestrian Retirement Community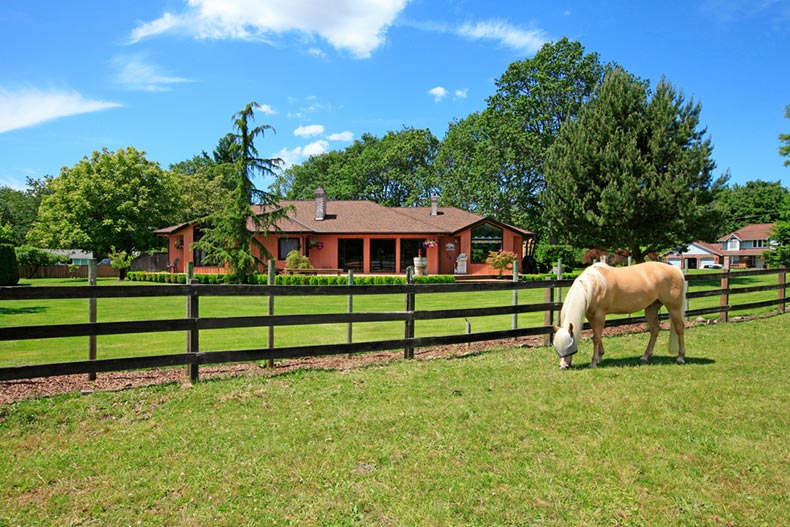 In addition, equestrian retirement communities give mature adults the ability to live in their dream communities that may not have been practical when commuting to work and maintaining a professional obligation.
Have you ever fantasized about running away to a cabin in the woods? Or have you wanted to own a peaceful farm complete with wildlife, trees, flowers, and rolling fields? Equestrian retirement communities give you that opportunity. If you're like many of us and have spent years in the "hustle," it's time to enjoy some serenity and get back to a simpler way of life.
Equestrian retirement communities are one of the fastest-growing senior living trends. These unique neighborhoods attract a wide age demographic of active adults with a love of horses and a deep connection and respect for nature. From coast to coast, mountain to mountain, and farmland to farmland, equestrian retirement communities can be found all throughout the United States.
If you're looking for the perfect community for your next adventure, check out The 55 Best 55+ Communities of 2021.