Early in the homeselling process, homeowners take one of the most important steps in selling their home: determining their home's value. Often working with a local real estate agent, homeowners determine the price at which they should list their home. In the real estate market, homes priced too high receive little interest, but underselling could mean missing out on potential profit. Active adults selling their homes should take care to find an accurate and fair value for their home.
Although home value may seem especially relevant during the homeselling process, home value always plays an important role. Home value impacts the type and cost of homeowners' insurance, loans, and mortgage rates that active adults have. Some homeowners can even adjust their property taxes to reflect the current worth of their home. Home value also directly affects home equity, which refers to the difference between what homeowners owe on their mortgage and the market value of the home.
Home value impacts the financial security of many active adults, and for that reason, homeowners should always know the approximate value of their home. Luckily, there are many ways to determine your home's value.
Home Value 101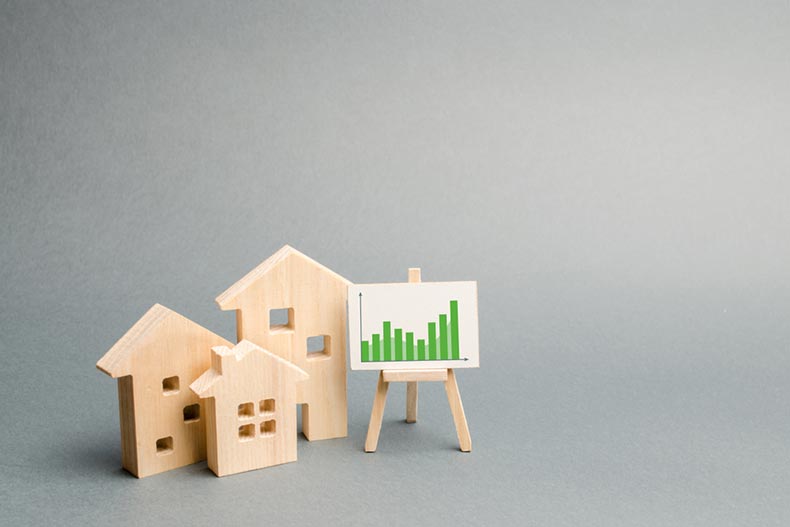 It's worthwhile to define exactly what many real estate agents and mortgage lenders mean when they refer to home value. The approximate value of a home refers to market value—the price that homebuyers would pay to purchase a home in the current real estate market. Importantly, market value encompasses several variables, including the state of the real estate market, the relationship between supply and demand in the area, and the features of the home.
But market value encompasses more than the perceived value of the features or benefits of a home. Instead, market value is also determined by what buyers have paid to purchase similar homes in the area. The similar sold properties that help determine market value are called comparable homes, or comps.
Real estate agents and home appraisers assess the state of the local real estate market by researching comps in the area. The selling price of comps with similar features, such as square footage, number of bedrooms, year built, and location, represent what typical homebuyers recently paid for similar homes. Comps are typically good indicators of how to determine home value.
Home Value and Real Estate Markets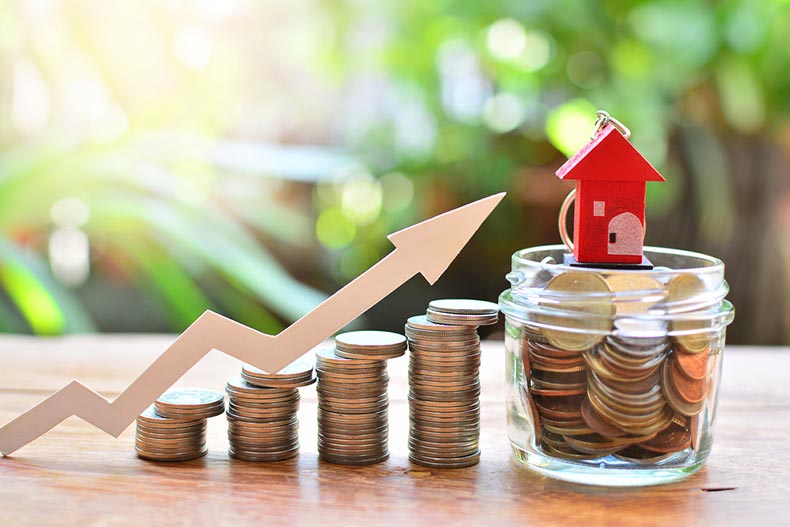 Home value reflects a composite evaluation of several interrelated factors that impact the value of a home. One of the most important is a classic real estate trope: location, location, location. The location of a home, including the property, neighborhood, city, county, and even the state, directly affect the worth of a home. The desirability of a location, which reflects local and national real estate trends, can have a significant impact on the fluctuating value of a home. In addition, a home's location to local attractions and businesses, and even the views, can play into the marketability of a home.
Another major factor that can determine a home's financial appeal centers around the current condition of the local real estate market in your area. A home can be worth more or less depending on the local job market and economy, and even the time of year affects the value of a home at a given time. In a buyer's market, seller's market, or a balanced market, homeowners find themselves in different positions to sell their home favorably. Because of changing market conditions, finding the right time to sell a home can contribute to determining a home's value.
With so many nuances and factors that can determine the value of a home, these calculations can quickly seem overwhelming to many homeowners. However, homeowners have access to many user-friendly tools and online resources that can raise their confidence as well as the expertise and experience of local real estate experts.
Online Home Evaluation Tools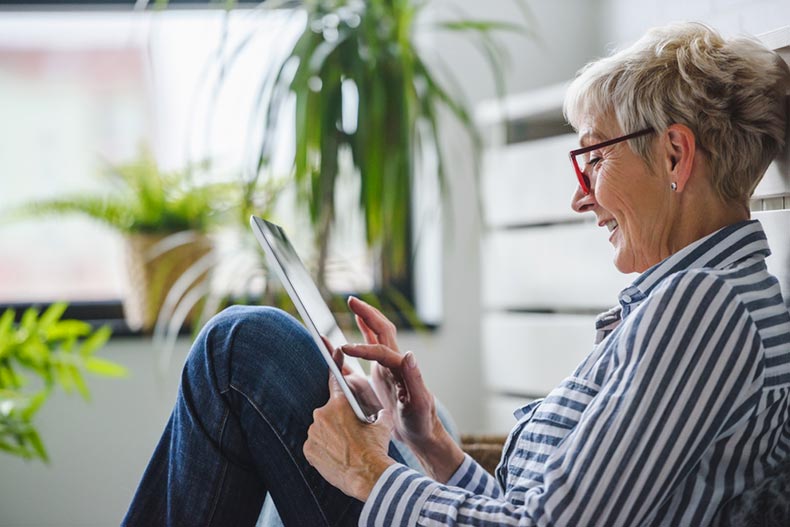 With the help of online home evaluation tools, homeowners can gain a general sense of how much their home is worth. These online home evaluation tools are called automated valuation models, or AVMs. Many homeowners use AVMs to generate an estimate of their home value, which can help them check on their home value over time.
The value of a home determined by an AVM uses calculations based on publicly available facts and characteristics about a home. The factors that contribute to the AVM's calculations include a home's square footage, property data, age, previous purchase prices, and similar basic property characteristics. Of course, before using one of these online tools, homeowners should understand that these projected VALUES
(, as mere estimates, may not be entirely accurate.
Since AVMs can only use the data that they can pull from the public record, they may not have all of the available information to make an accurate assessment. Further, if the public data the AVMs collect about your neighborhood, city, or county isn't updated, then the estimate won't be up-to-date, either. AVMs may be a useful online tool that homeowners can use, but they don't substitute the expertise of a realtor or home appraiser.
Working With a Realtor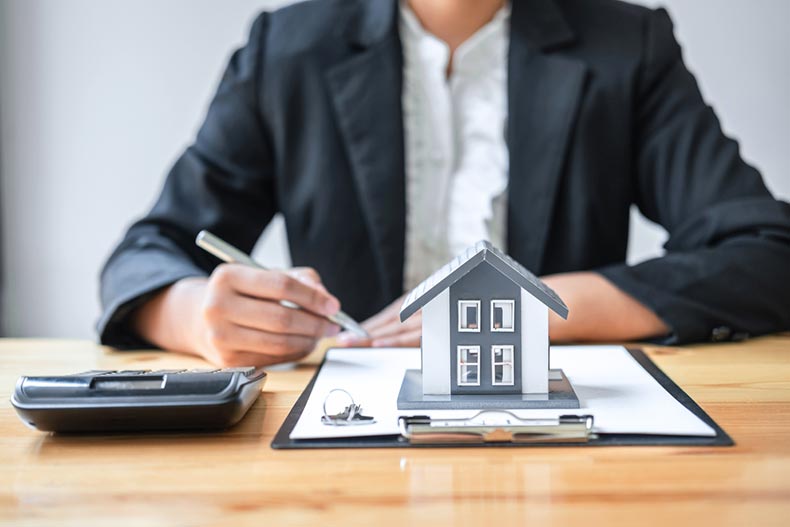 While many homeowners can conduct their own research, working with an experienced local realtor can help homeowners determine their home's value. Real estate agents have access to a range of tools and resources to accurately assess the value of a home. Most importantly, they have a good sense of the local real estate market and national real estate trends that they can use to inform their evaluation of a home.
Many realtors conduct a competitive market analysis (CMA) to help them determine the value of a home and set a listing price. The data analyzed through a CMA draws extensively from comps in the area. An accurate and informed CMA identifies the value of a home so that sellers can find the right listing price that's not too high and not too low. CMAs then become tools that sellers can use to agree on the listing price for their home and that buyers can use to find a fair deal.
Home Appraisals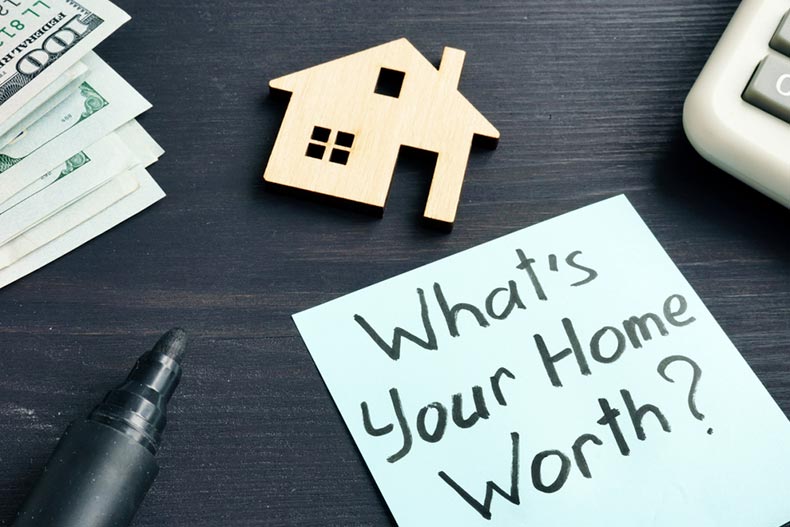 At some point throughout the homebuying and homeselling process, homeowners often decide to get a home appraisal. For buyers, many mortgage lenders require a home appraisal in order to approve a specific mortgage for a property. But for sellers, home appraisals can offer another perspective on the value of a home. Hiring a professional appraiser to evaluate a home provides a reliable way to determine your home's value.
Home appraisals gather information from three interrelated areas: the market, the comps, and the property. On a larger scale, appraisers evaluate the real estate market in a given region and city, even down to a particular neighborhood or suburb. A home appraisal also focuses a great deal on the features and characteristics of a home. This includes a home itself as well as the surrounding property and land. And like many other methods to determine a home's value, appraisals make a determination based on comps.
Generally, a home appraisal ranges in cost from approximately $300 to $500, which includes the home appraisal as well as an official report that shares the findings from the appraisal. Since home appraisals are often inevitable in real estate, many sellers elect to have their homes appraised early on to help them understand the value of their home and determine the right listing price.
How To Raise Your Home's Value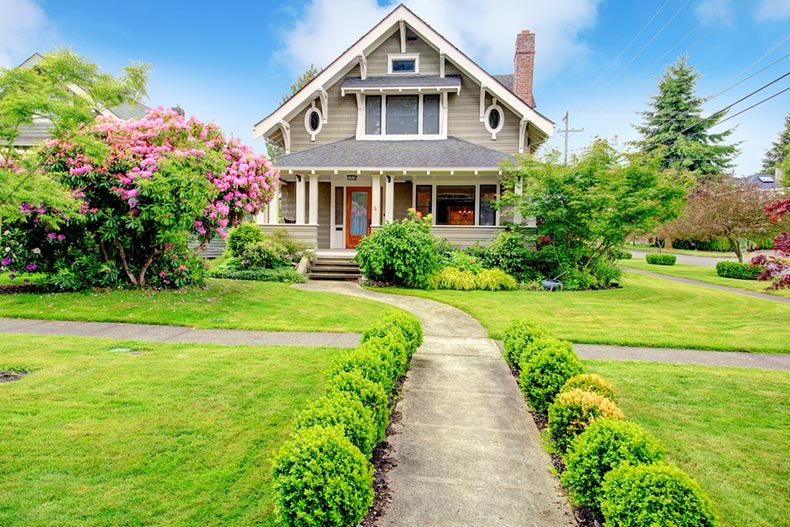 For a variety of reasons, homeowners may want to raise the value of their home as much as they can. Many of the factors that predominantly influence a home's value, such as location and market conditions, cannot be changed. However, homeowners can still do many things to increase the value of their home.
If you're seeking to make a substantial impact on your home's worth, hiring a home inspector is a good place to start. A trusted home inspector can assess the conditions and needed repairs in a home, both big and small, that may affect home value. Some of these issues, such as structural problems, can lead to costly repairs that ultimately improve a home's value and marketability when it comes time to sell. Additional major improvements include adding bedrooms, renovating kitchens, upgrading appliances, building decks or outdoor spaces, and repaving the driveway.
Homeowners should not overlook the impact of cosmetic improvements, especially for those trying to sell their homes. Commonly, homesellers paint the inside or outside of their home in trending colors to appeal to a variety of buyers. Replacing interior design elements such as faucets, light fixtures, and doorknobs with modern counterparts can also improve the desirability of the home, which can correlate with home value. Some modern homebuyers also look for smart technology features that add convenience to their lives.
When raising a home's value, homeowners can also take advantage of curb appeal. Enhancing the properties landscaping by planting flowers and bushes, cleaning the outside of the home, putting down fresh mulch or pebbles, and manicuring the lawn can all enhance the value of a home. Of course, homeowners should work with an experienced local real estate agent to determine the best and most worthwhile steps to take to raise the value of their home.
Ultimately, the value of a home can change over time depending on a range of factors, including national real estate trends, the local real estate market, and the desirability of the features and location of a home. Active adults who want to sell their homes should work closely with an experienced realtor to determine the value of their home and advertise the right listing price for their home. Every few years, all homeowners should conduct some research to understand how the value of their home may have changed and how that might impact their financial situation.