So, you want to prepare your house for sale. It's a big undertaking, and you might be wondering where to begin. For example, what can you do on your own and what should you hire out? Also, what kind of resources are out there, and which home-selling apps should you download? How long does it take to sell a house?
You may have lots of questions, and that's okay. When it comes down to it, selling a home involves many moving parts. The good news is that you can take advantage of numerous resources to help you throughout the process. If you've lived in your family home for many years, some of the resources may be brand new to you.
Wondering what to do when you sell your house? Read on. We'll outline some helpful resources you can tap into as you prepare your house for sale.
Don't Overlook Landscaping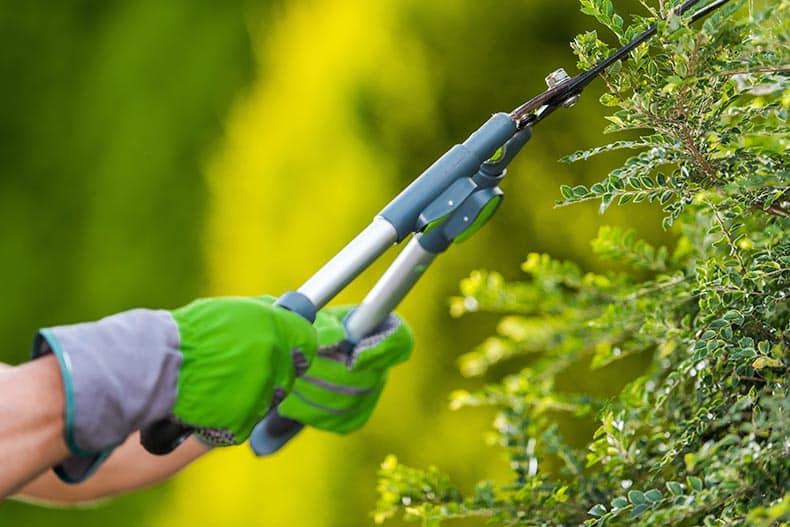 Your home's landscaping can impress potential buyers from the moment they pull up to your house. Not only can attractive landscaping make a good first impression, but it can also improve your home's value. Some experts say good landscape design can boost your home's final sales price by up to 20%.
When you're thinking about how to prepare your house for sale, make sure to keep your lawn well-kept and your garden well-manicured. Prune and trim your trees, hedges, and shrubs so everything looks crisp and clean. You might also want to stage potted plants near your front door to add a vibrant pop of color.
Want some help with lawn care and yard maintenance? Check out TaskEasy. One of the most helpful home management apps, TaskEasy allows you to book lawn mowing and yard services with the click of a button. It's as simple as shopping online, so there's no need to try to hunt down companies or providers in your area. You don't need to bid, haggle, or wait for someone to call you back—the whole process is quick and effortless.
What if you want to do a major overhaul on your yard? That's where iScape can help. Among the most popular home renovation apps, iScape lets you visualize your landscaping project before ever getting started. 
Here's how it works: The app uses your phone's built-in camera to capture data about your current landscape and then uses augmented reality to overlay your landscape design ideas on top in real-time. Whether you want to do it yourself or hire a professional, you can see what the end result would look like. A virtual pen lets you add objects to your design, and mix and match different flowers, plants, shrubs, and more.
Home Management Tools at Your Fingertips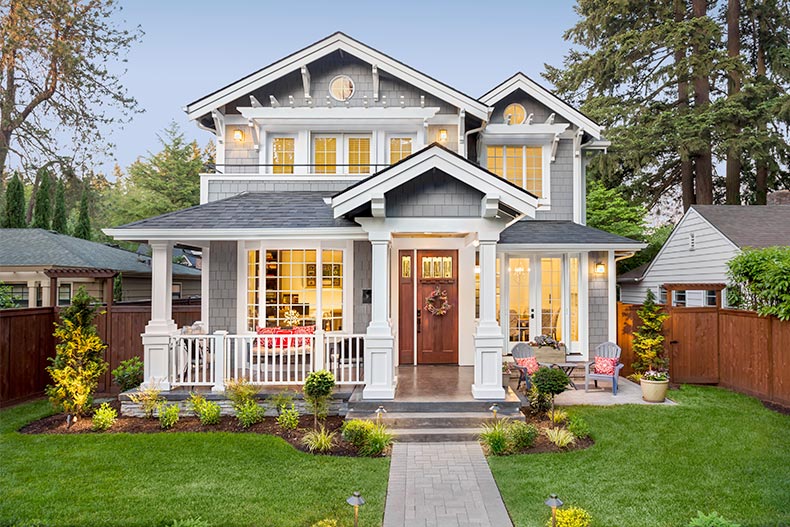 As you begin to prepare your house for sale, you may want to make repairs or touch-ups. However, to do these updates, you just need to remember the paint color, the manufacturer number, or a multitude of other random codes or data. There's good news—you don't have to track down manuals or information from years ago.
One of the most helpful home management apps for homeowners and those selling a home, Centriq helps you troubleshoot, operate, and maintain your home all in one place. Just take a picture of your home's appliances, electronics, or tools, and the app will explain how to use it, fix it, or maintain it. No more digging through your junk drawer trying to find an old manual. Just snap a picture and upload it to Centriq. The app can make life smoother while you're preparing your house for sale and once you move into your new residence.
When you're preparing your house for sale, HomeZada is another home management app worth having on your phone. It helps you manage, maintain, and improve your largest financial asset—your home. You can use any device to upload details about your home and create a moving list when you're ready to list your house on the market.
It's easy to use too. You can take and store all kinds of photos and documents about your home, making it easy to access in one place. HomeZada allows you to take advantage of dashboards, data, and recommendations for tasks like creating home maintenance schedules or home remodel projects.
Make DIY Improvements Easier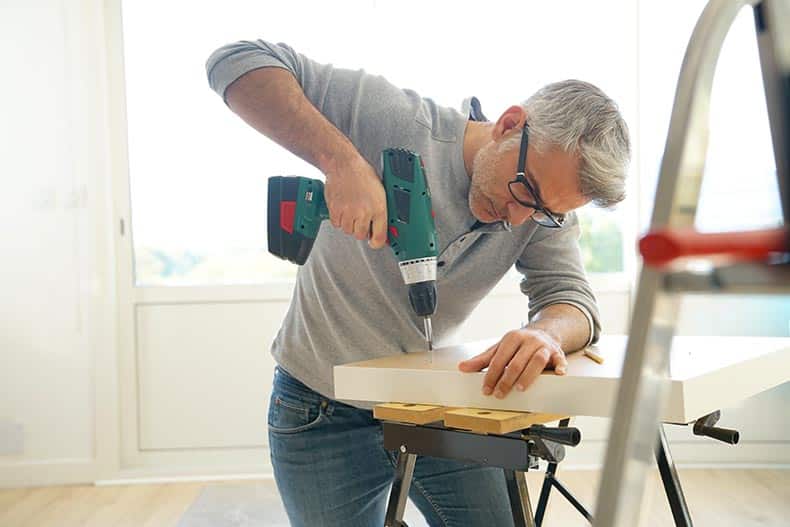 Here's Where to Hire a Professional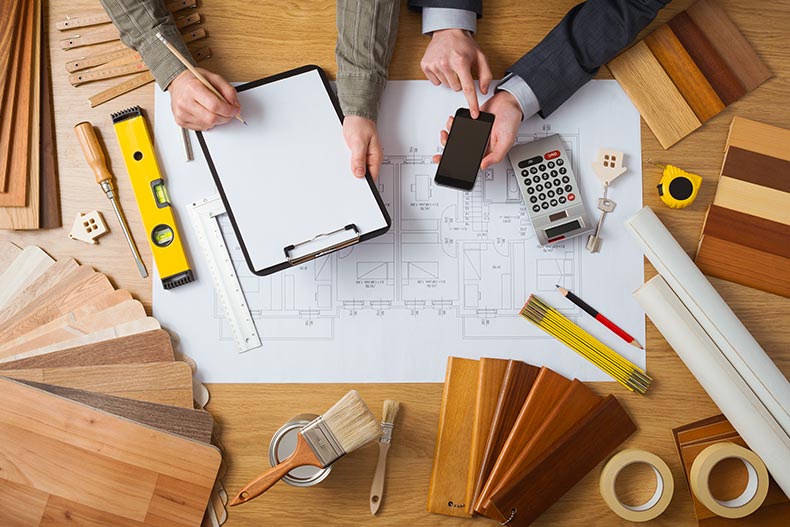 Should your ideas for home renovations become more advanced than your skills, you can look to the experts for help. Some great resources include:
Thumbtack lets you compare prices, browse reviews, and book top-rated home pros in your area. Whether you need someone to take care of pesky home maintenance jobs like window washing or pressure washing your driveway, you can find a pro on Thumbtack. You can also find a professional to help with larger renovation projects like floor installation or tile replacement. Cost guides allow you to see what others in your area are paying for similar services, giving you peace of mind you're paying a fair amount.
Another app worth downloading is Houzz. This popular design and home renovation app lets you explore more than 25 million high-resolution photos of home interiors and exteriors. When you browse ideas and find something you like, the app also helps connect you with the pros and the products to make your vision come to life. Houzz lets you browse ideas by room or explore photos by style, whether you're into contemporary, craftsman, modern, or another style.
Angi (formerly Angie's List) is another excellent resource for finding professionals to help with different home projects. Use the site to get in touch with certified pros in areas like landscaping, plumbing, and roofing. If you need a handyperson to help run through all the items on your to-do list, it's as simple as entering your zip code and clicking some buttons to explain the nature of the work you need (for example, installation or repairs). You can hire an expert for a single project or multiple projects—it all depends on your needs and budget.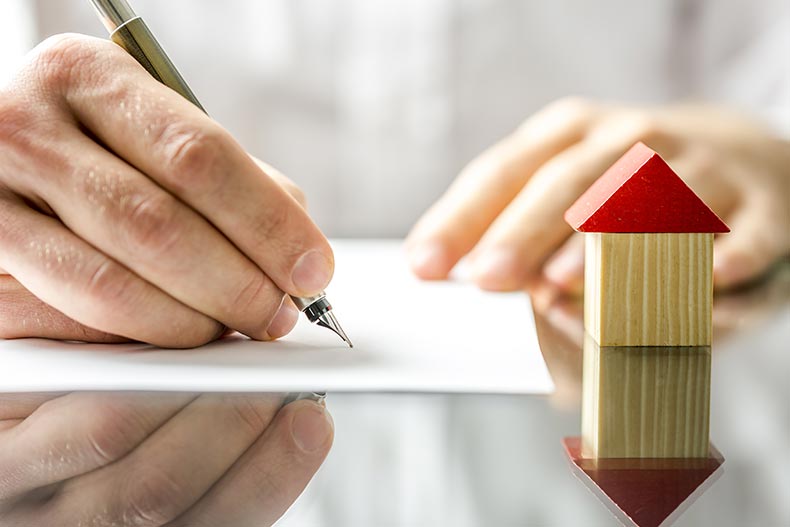 You may use 55places.com to stay current on trends and learn more about different 55+ communities. However, you can also use 55places to sell your home. We've put together a comprehensive guide to selling your home on 55places.
Why 55places? You'll have a real estate expert—a real person—who will walk beside you every step of the way. 55places hand-selects real estate professionals based on their expertise and knowledge of the market they represent. These industry pros have the background and track record to get you top dollar for your most valuable asset—your home.
Selling your home can mark the beginning of an exciting new chapter in your life. Remember you don't have to figure everything out on your own. Here's a breakdown of the links we mentioned in this piece. Feel free to bookmark these resources as you go about preparing your house for sale.