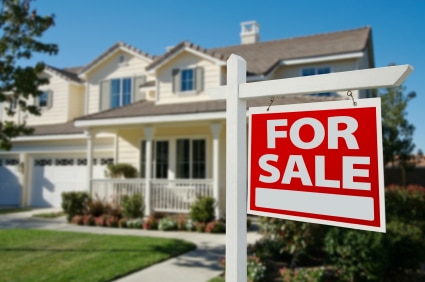 Selling your home can be difficult, especially if you've spent a lifetime raising your family and building memories within those walls. The process may be easier if you use some simple online resources to understand your home's potential value and find professionals who can help you make your home look its best before it goes on the market.
The first question homeowners ask when getting ready to sell is: How much is my home worth? A professional real estate agent will work with you to settle on a fair asking price for your home. Usually this includes a competitive market analysis, which looks at your home's features and at the homes similar to yours which have recently sold in your area.
You can do your own analysis before talking to a real estate agent by visiting Zillow.com. When you search for your home address on Zillow, you will see Zillow's estimated value (Zestimate) of your home. You can also see the estimates of other houses in your neighborhood, as well as details like square footage and the sales history for each home.
Zillow gives you a starting place for your analysis, but it doesn't necessarily show the whole story. Perhaps you've made improvements to your home which aren't reflected in the Zillow estimate, like granite countertops or hardwood floors. Or maybe you are thinking about making some repairs or improvements now and want to know how they might increase the value of your home.
You can learn more about the value of home improvements by using the seller tools at HomeGain.com. This helpful site has information about the average cost of common home improvements and their estimated return on investment. The seller tools also let you put in your zip code and answer a few questions to get more personalized tips.
If you do decide to make some repairs or home improvements before putting your house on the market, you can learn more about local businesses through AngiesList.com. Angie's List is a site where consumers can review companies, including contractors and handymen. Reviews are submitted by customers, and companies are not able to pay to be added to Angie's List. There is a fee to use the service, unless you live in a new market where the lists are still being developed.
Part of planning to sell your home is looking forward to where you will live next. You can use 55Places' advanced search tool and state-by-state listings to help you find your next dream home. The site is also a great place to find real estate agents who are experienced in working with active adult communities. Each of 55Places' community listings provides links to a local real estate agent.
Online resources make it easier than ever for homeowners to make informed decisions before putting their homes on the market. Check out some of these tools today and tell us what you think in the comments below.