Las Vegas, Nevada is known all around the world for its variety of casinos, high-end shopping, and gourmet dining. Tourists from all over enjoy many of Las Vegas' signature attractions, but for those who want to experience this vibrant city the way a local would, it's easier than you may think. There may even be a few things do to and explore that may surprise you.
Outdoor Recreation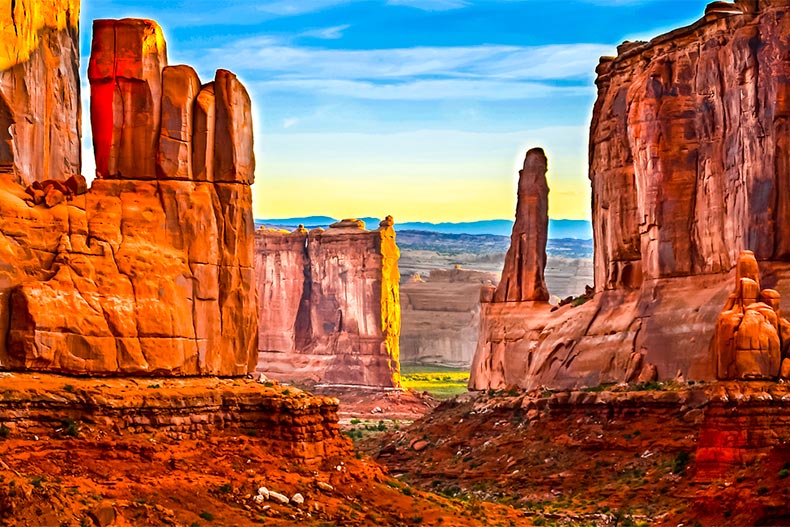 Many tourists don't always take advantage of the abundance of outdoor opportunities in and around the city of Las Vegas. Just 20 miles outside of the downtown area, you can take rock climbing lessons at Red Rock Canyon. Las Vegas is known as a great destination for rock climbing, so feel free to take advantage of the natural beauty at Red Rock Canyon.
Locals in the Vegas area also enjoy taking advantage of the region's opportunities for skiing. A 45-minute drive outside of the city will lead you to Mt. Charleston where locals and tourists alike ski, sled, and snowboard. Some even take leisurely rides in a horse-drawn carriage. Campsites and cabins are also available on Mt. Charleston.
Hiking is another popular outdoor activity among Vegas locals, and there are plenty of options to choose from. One popular area trail is River Mountain Loop Trail. Just under 30 minutes from the downtown area, this scenic 34-mile trail is loved by hikers, bikers, and dog walkers in the region.
Tastes That Locals Love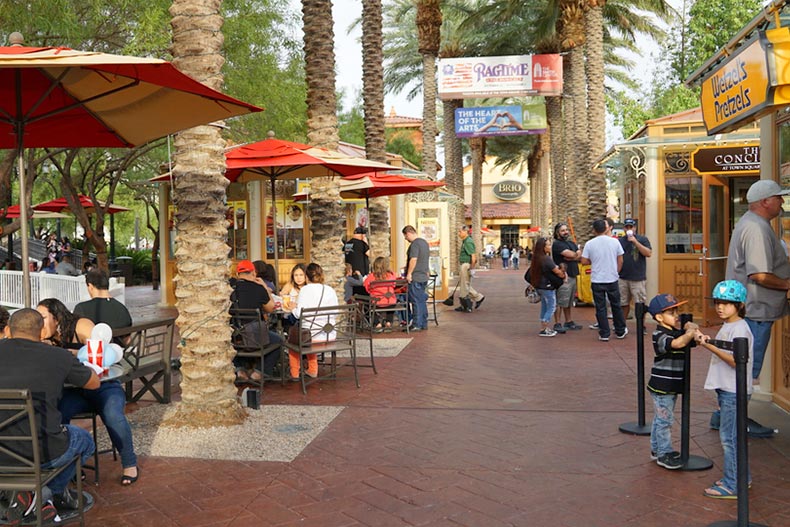 After rock climbing or spending a long day outdoors, you may work up quite the appetite. Luckily, some of the best restaurants in the city can be found outside of the famous Las Vega Strip.
Recommended local restaurants include Honey Salt in Fairway Pointe, a local, farm-to-table restaurant serving high-quality comfort food. Other Mama is a well-known oyster and Asian fusion restaurant among locals. Lotus of Siam, located near downtown, is known as one of the best Thai restaurants in the city and serves unique, gourmet cuisine that fellow restaurant owners and local magazine editors love.
Also, La Comida serves margaritas that are famous among Vegas foodies. EATT is a French bistro dedicated to creating healthy and delicious bites for its patrons. Japaneiro is off the beaten path in Vegas and features fusion food that is sure to delight your taste buds.
If you're looking for a good cup of coffee, you might seek out cafes such as Sambalatte Torrefazione in Boca Park or Leoné Café in Tivoli Village. These Colombian and Italian cafes feature gourmet grounds and a selection of quick bites for those on the go.
Arts & Entertainment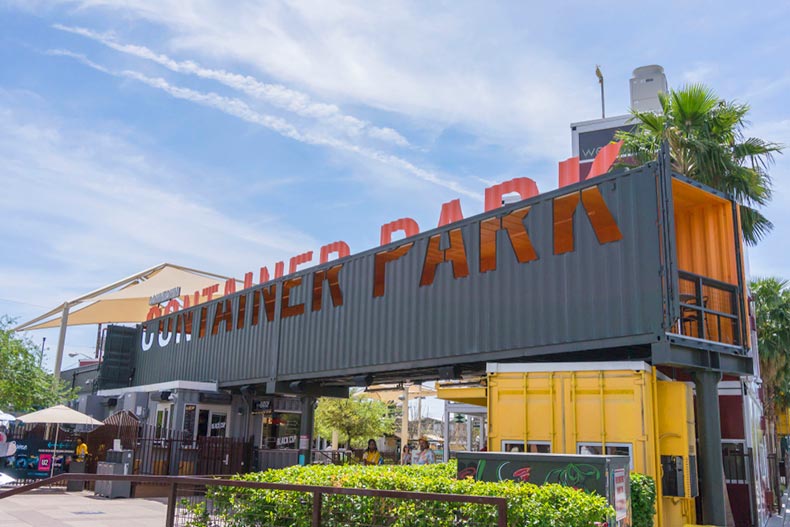 Many people unfamiliar with Las Vegas may not know about the city's exciting Arts District. A great way to explore this part of the city is through First Friday Las Vegas. The monthly arts festival is free and open to the public. Local galleries and artists open their shops and set up alongside local food trucks, creating a walkable art gallery around the district.
You can enjoy a variety of shows throughout the city, from comedies to musicals. But if you're looking for something with a little variety off the beaten path head to The Space, with tickets starting at just $20. The Mondays Dark show features different Vegas performers, athletes, and chefs twice a month. The show changes every time, making it a uniquely Vegas experience outside of the usual Vegas setting.
Located in the central downtown area, locals and tourists both enjoy the many opportunities that Downtown Container Park has to offer. This open-air shopping center has everything from locally owned artisanal shops to free concerts.