Active adults looking to "migrate" South to warm up in the winter will want to keep California on their shortlist. There are plenty of attractive and affordable warm-weather communities to consider, specifically in Southern California areas near the Inland Empire and Palm Springs. Nearby major airlines make flying down easy, and driving is always a convenient option as well.
Winter in California is pleasant and mild, making it an attractive option for snowbirds (people who travel to warmer locations in the winter). In addition to the lure of warmer winters, snowbirds flock to California to be near beautiful Southern California beaches, family attractions such as Disneyland and Universal Studios, and exciting urban cities such as Los Angeles, San Diego, and Palm Springs.
In addition to having access to California's ideal year-round climate, purchasing a winter home in the "Golden State" provides a slight relief in property taxes. According to SmartAsset, California's average effective property tax rate is 0.73%—significantly lower than the national average property tax rate of 1.07%. That lower property tax rate should come as a relief to snowbirds worried about California's high cost of living.
With so many great reasons to snowbird in California, here are the most popular areas (and 55+ communities) in California to buy a winter home.
California's Inland Empire, also known as San Bernardino Valley, is an extremely popular area among active adults looking for an affordable, warm, and beautiful location. The Inland Empire is situated southeast of Los Angeles between Orange County and Palm Springs, and it's surrounded by rolling, bucolic hills and breathtaking mountain ranges.
Cities in this picturesque area include Banning, Hemet, Apple Valley, Murrieta, Corona, San Bernardino, Riverside, and Ontario. There are a large number of affordable 55+ communities in this area offering low-maintenance single-family, attached, and condo-style homes. Here are some of the popular 55+ communities in the Inland Empire Area: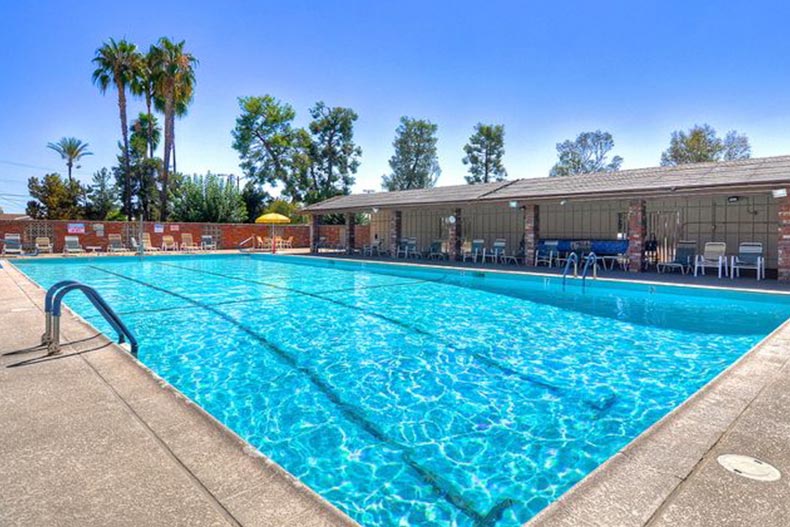 Sun City is one of the most popular and largest 55+ communities in the Inland Empire, offering small to medium single-story resale homes. This sprawling community offers 4,762 attached and single-family homes with one to three bedrooms, one to two bathrooms, and a garage or carport. Many current homes for sale in this community offer snowbirds low-maintenance, carefree homes.
To help residents enjoy the practically year-round sunshine, the resort-like amenities include two outdoor pools, an outdoor amphitheater, horseshoe pits, lawn bowling, bocce ball courts, and tennis courts. There's also access to hiking and biking trails as well as nearby attractions such as Diamond Valley Lake, gaming casinos, restaurants, and shopping districts.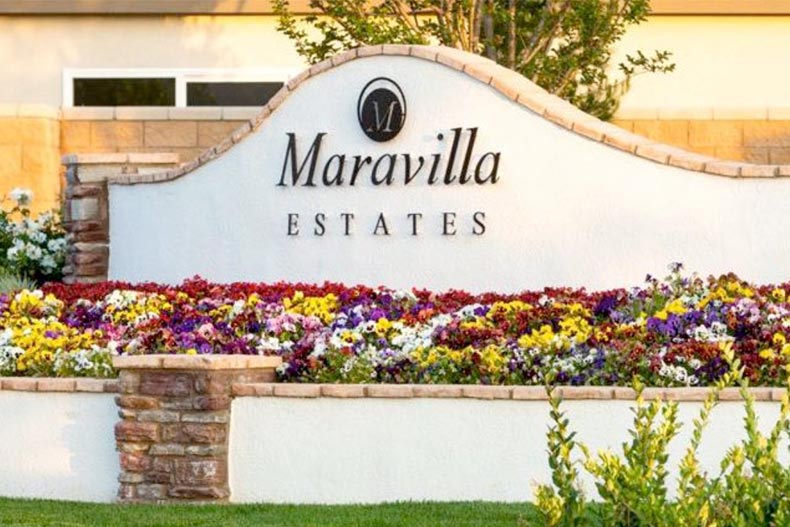 Maravilla Estates offers potential snowbirds warm, sunny weather and modestly sized, new-construction homes in an intimate 55+ community. Set in the picturesque, sun-drenched city of San Jacinto, Maravilla Estates offers residents 218 single-family ranch-style homes ranging from 1,502 to 1,652 square feet with one to two bedrooms, two bathrooms, and attached two-car garages.
Residents stay active outdoors at the sparkling pool, two spas, and the shallow wading pool for visiting grandchildren. Tennis courts and a chipping green are also in the plans for more outdoor amenities.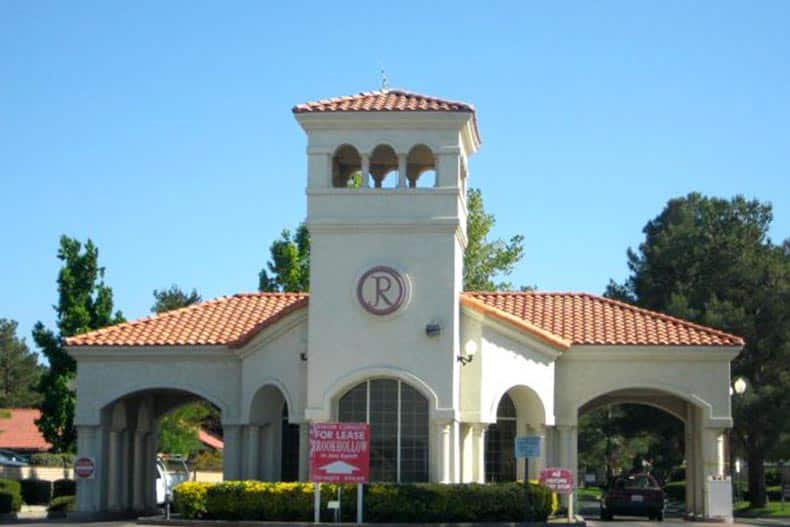 Affordable with an ideal high-desert winter climate, Jess Ranch is a large 55+ community offering single-family homes, attached townhomes, and condos. Current homes for sale include perfect options for snowbirds looking for low-maintenance homes.
Residents of this gated community enjoy the outdoor pool, clubhouse, shuffleboard courts, aerobics classes, tennis, bocce ball, arts and crafts, walking and biking trails, and more.
Many snowbirds looking to escape the bitter cold of winter long to be near the beach, where sunny skies and crashing waves melt away the memory of the snow season. The beautiful San Diego area fits the bill, with sunny year-round weather, some of the world's most coveted beaches, and a multitude of dining and shopping destinations.
As in-demand as the area is, there are still some affordable homes to be found in the San Diego area, where snowbirds can enjoy a sun-drenched winter with sand between their toes. Here are some 55+ communities in the area with affordable home for sale: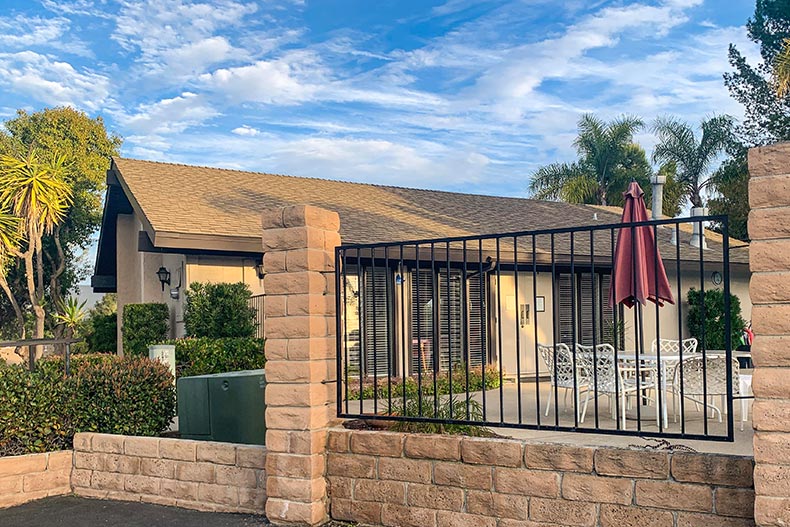 Snowbirds looking for an intimate 55+ community offering affordability and low-maintenance should consider Nob Hill in sunny Vista, California. This community consists of only 80 attached homes ranging in size from 1,013 to 1,102 square feet with two bedrooms, two bathrooms, and an attached two-car garage.
Nob Hill residents enjoy an outdoor pool, a barbecue area and patio, and miles of walking and biking paths. Nearby parks and golf courses keep residents active outdoors as do the nearby beaches, botanical gardens, and many other popular points of interest.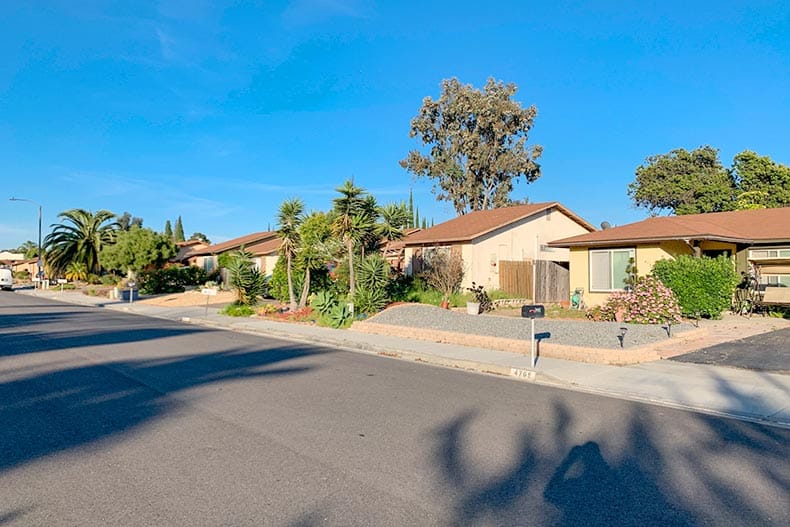 Peacock Hills is another 55+ community that's perfect for snowbirds, with an enviable location close to the Pacific Coast in the vibrant beach city of Oceanside. This well-established community consists of 920 attached homes ranging from 830 to over 1,300 square feet with two or three bedrooms, two bathrooms, and an attached one-car garage.
Residents of Peacock Hills enjoy the sunny days on the many walking and biking trails weaving throughout the property. Homeowners can also make use of the nearby El Corazon Senior Center, which is available exclusively for adults aged 55 and better. There, residents can enjoy many onsite amenities and socialize with friends.
Just north of San Diego and right near the beach lies Rancho Hermosa, a community offering snowbirds a low-maintenance, affordable lifestyle with ocean breezes and warm sunshine. This Oceanside community is comprised of 176 attached homes starting in the low $400s. Homes at Rancho Hermosa range from 827 to 1,200 square feet with two bedrooms, two bathrooms, and an attached two-car garage. Nearby, the sparkling beach, popular dining options, and vibrant shopping areas keep residents busy and entertained.